Committee Biography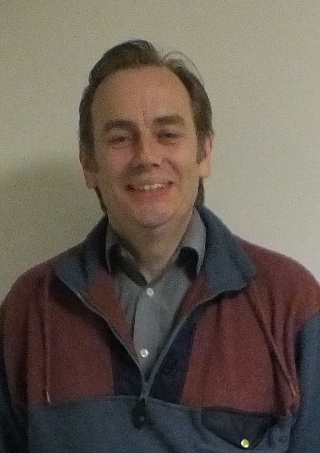 NAME: Andy
CALLSIGN: G7KNA
FIRST LICENSED: 1991
POSITION: Secretary
OCCUPATION: Chartered Civil Engineer
My route into Amateur Radio came rather late in life compared to some. I had a friend of mine at college who was already licensed which rekindled an earlier but unfulfilled interest. However the pressures of studying for a degree in Civil Engineering meant that it was some time after my graduation that I got around to joining a course and taking the City and Guilds style Radio Amateurs Examination.
Newly licensed in 1991 with a class B licence entitling me to operate above 30MHz, I moved into data modes caused in part by my interests in computers and also because my first QTH, a ground floor flat with limited take off and restrictions over the construction of antennas, limited my options.
Along with working local 2m FM my little Icom 2E copy was connected to my aged Commodore 64 computer for packet radio. In those days I was a member of the North Bristol Amateur Radio Club.
Although I maintained my licence and RSGB membership, I became increasingly inactive as children and my professional career took precedence. Out of the blue my eldest son, then 13, asked if he could take the Foundation licence. After some research we joined South Bristol Amateur Radio Club where he successfully sat his Foundation Licence. His interest resulted in me getting back on air in a small way but also in contributing to the clubs activities through Field Days, Charity Events such as Transmission 2006, and most recently by being becoming the club Secretary.
As the Secretary I am keen to promote the club through activities and demonstration stations as well as introduce new people to the hobby through the clubs Foundation, Intermediate and Advanced courses which I will continue to instruct.