Winners of the Terry Dunsford Award, Jean Fletcher Award and DX Challenge Certificate
At the Christmas Social the Club makes up to 4 award presentation to members for their activities during the year.
This year the Terry Dunsford, Jean Fletcher Awards and DX Challenge Winners Certificate were presented.
Terry Dunsford Award
The Terry Dunsford Award is presented to the member who has completed the best or most suitable "homebrew" construction. The award is judged by the Technical Officer who takes into account the complexity, the members experience and the suitability of the project.
This year there were a number of contenders who had presented or submitted their construction projects for evaluation by the Technical Officer.
In reverse order the contenders were:
Paul G4PDC – for his 20m WSPR transmitter
Joe 2E0EIC – for his ATU
Eddie M0LJT – for his tune-able magnetic loop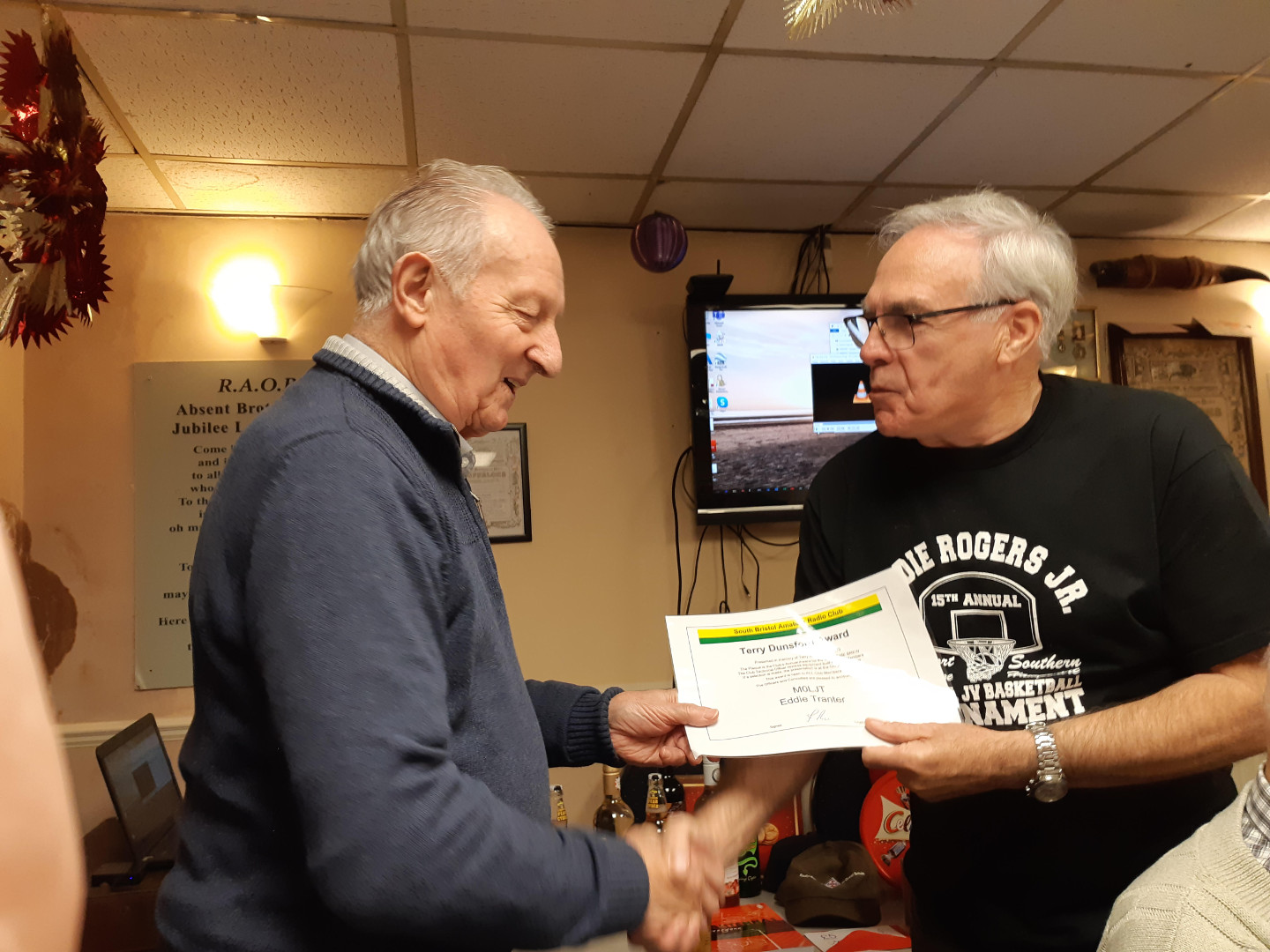 ---
Jean Fletcher Award
Selecting a winner of this award this year was no easy task, but after considering everything that had happened, those who had supported our Special Events, and other ways of supporting the Club it was decided that due recognition had to be given to the newest member of the Training Team who had received something of a baptism by fire with his first solo Foundation Courses and had gone above and beyond in supporting his students and successfully getting them through their Foundation Exam.
This years Jean Fletcher Award was presented to John M0JFO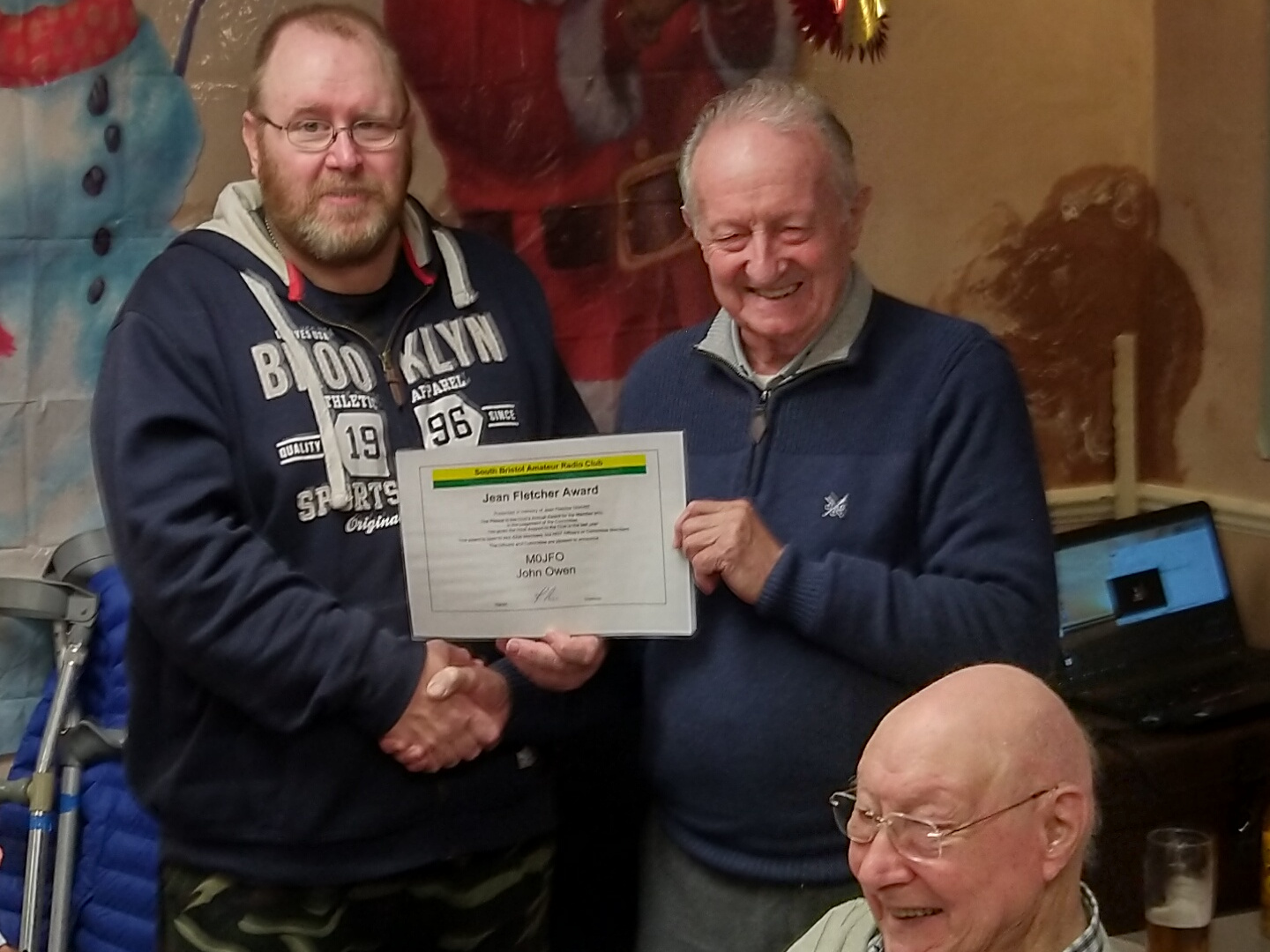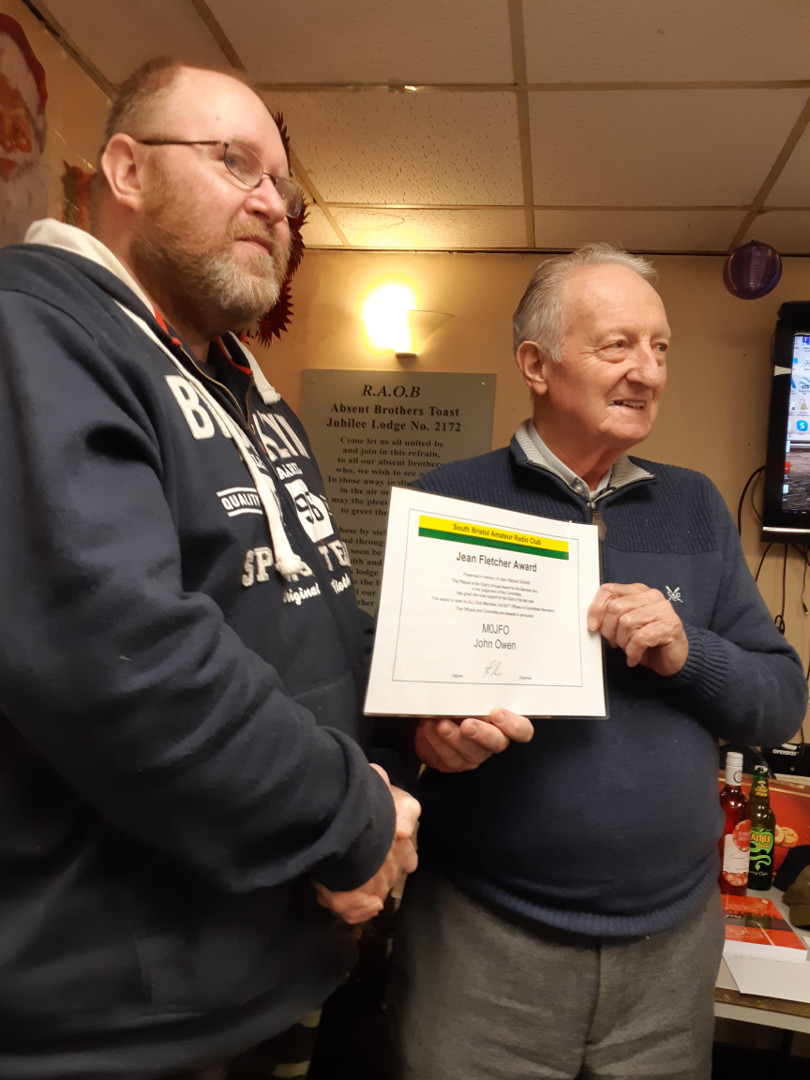 ---
DX Challenge
The Club was put to shame by our oldest member this year. By taking the unprecedented decision to operate CW Ray G3IOI reaped the reward of a narrow bandwidth mode and worked the longest distance of the evening of the contest. Time to master that key perhaps?