Location
Saltford Brass Mill is situated on the banks of the River Avon in the village of Saltford, 5 miles west of the City of Bath in the South West of England. Its postal address is Saltford Brassmill, The Shallows, Saltford, BS31 3EY . However, there are some specific details that will be of interest to radio hams:
Lat/Long (Brassmill): 51.401219°,-2.451116°
IARU: IO81sj
IOTA: EU005 (UK Mainland)
WAB: ST66 – England
Summary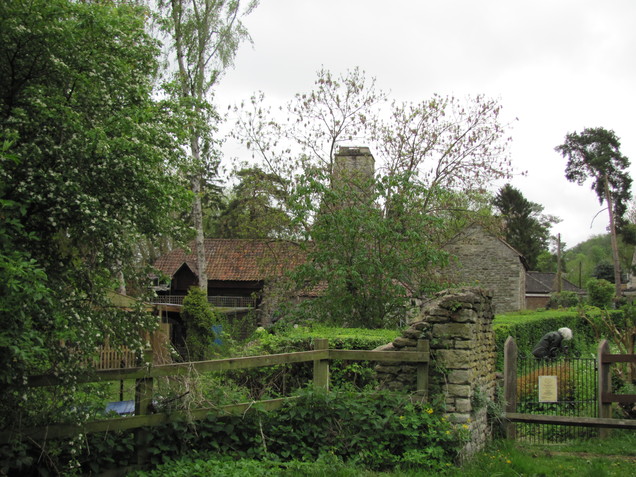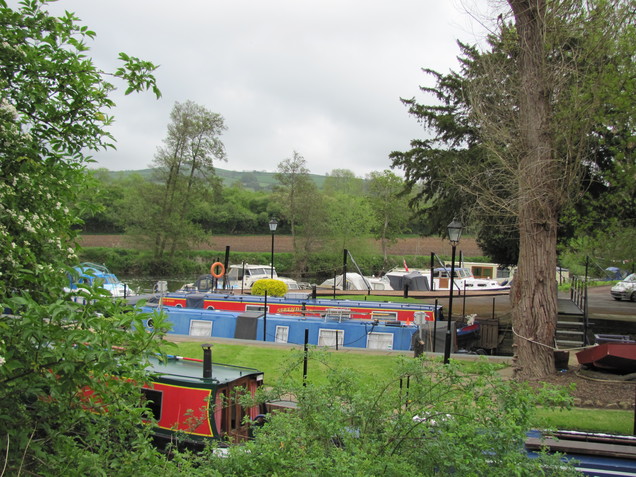 So we return to Saltford over the weekend of 11 and 12 May 2013 for another assault on the Mills on the Air annual event. We kept the setup pretty simple, following last years findings, namely:
Icom IC706 HF/6m/2m transceiver
12v Car battery for power
External speaker
Power/SWR meter
Vertical wire antenna erected using a "roach pole"
SGC auto ATU powered from a separate 12V battery at the antenna feedpoint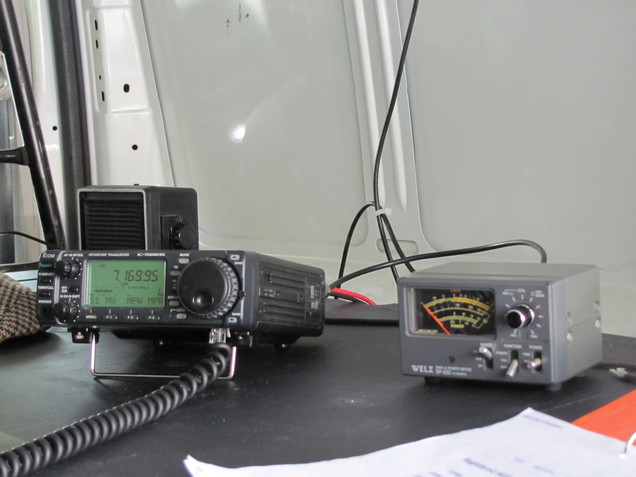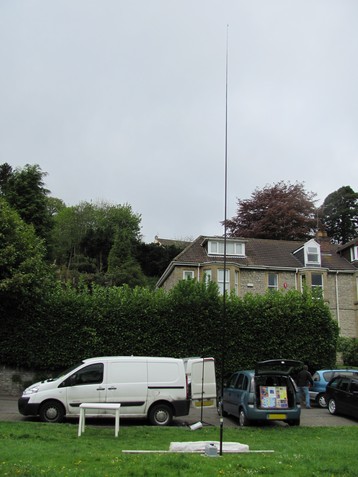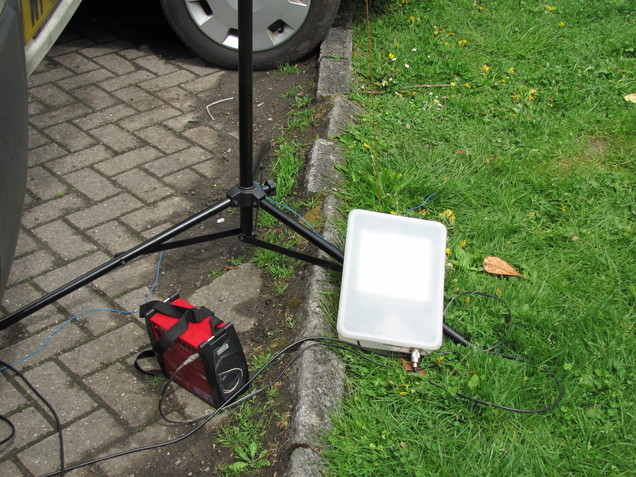 As an added element of luxury compared to last year Dave (G7BYN) had put a folding table and a couple of garden chairs in the back of his van to provide a covered operating position.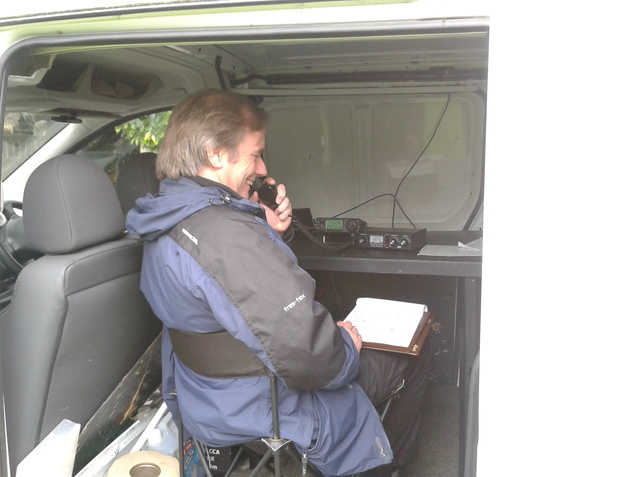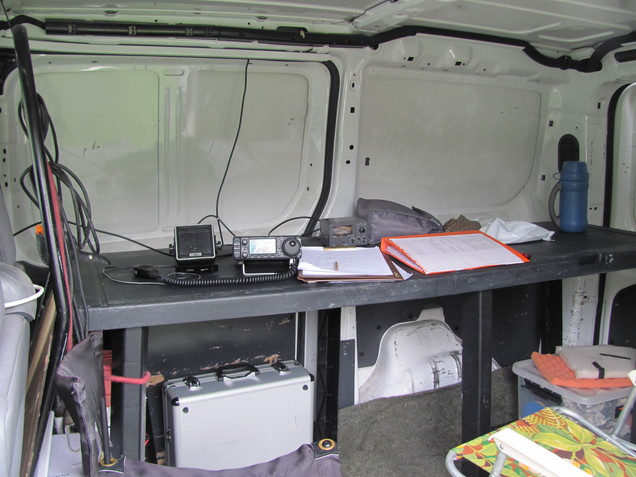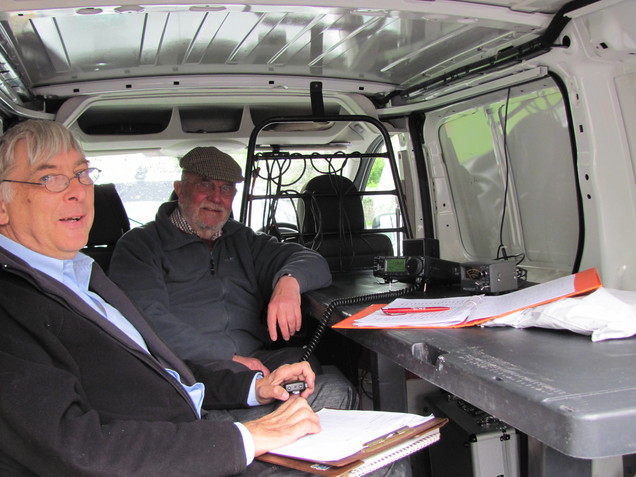 As it was the weather was quite kind to us over both days and several club members came and went over the weekend to help setup, dismantle, operate or support. We were also visited by local hams who heard us on air and came down to visit the station.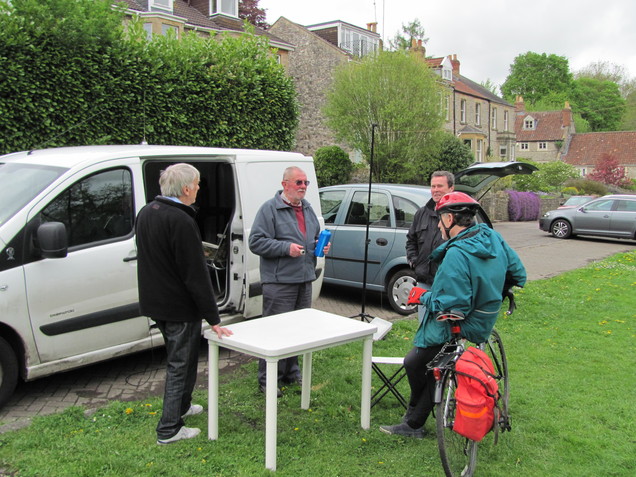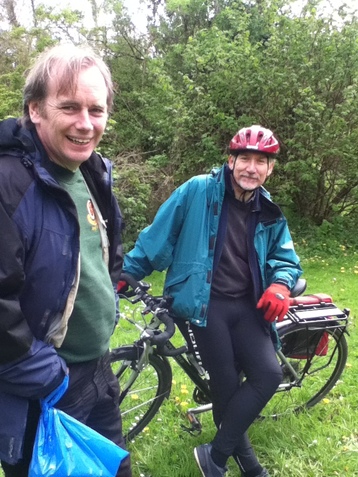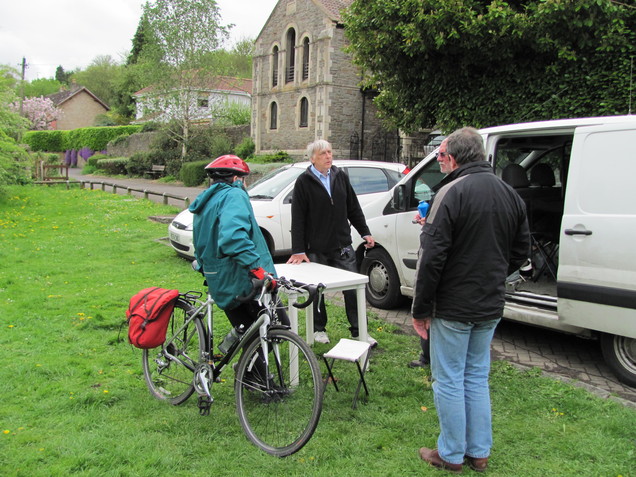 The antenna was something of a last minute decision as our usual Pro Whip Delta Loop wasn't available due to builders damage.
The chosen vertical was adequate but as we had reached the requisite quota of Mills early on the Sunday we began to experiment with other forms, using a Buddipole in a horizontal dipole configuration. This was noticeably better than the the vertical, to the extent that we began to consider how we could safely put up a horizontal antenna in future.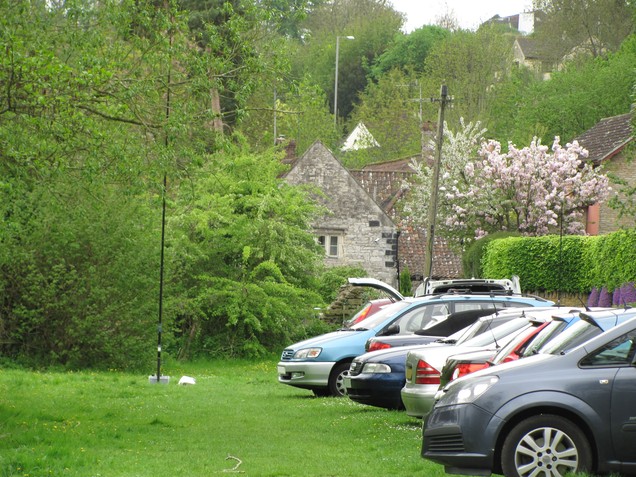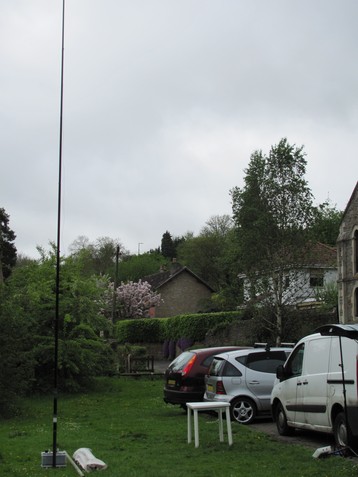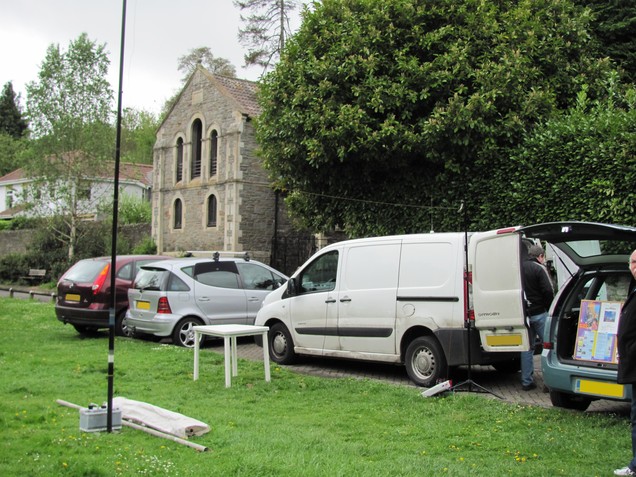 We spoke with the local canoe club who were busy instructing their members in the safe use of the craft, and had erected tents to provide shelter and catering facilities to ascertain who they had obtained permission from for this. Next year may well see our Field Day tent making an appearance on the grass verge to give us an operating position out of the way of pedestrians giving us the ability to play with feeders and antennas without endangering the passing public.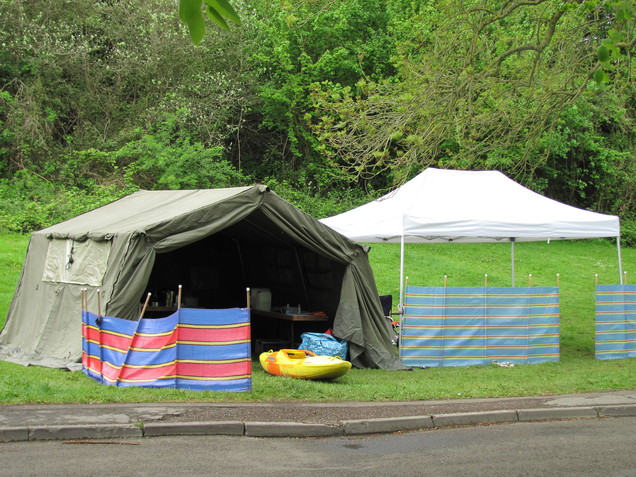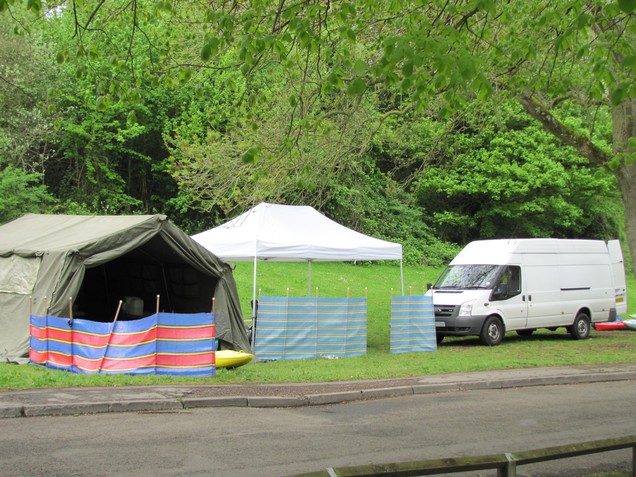 Logbook
Date (UTC)
Time (UTC)
Station Worked
Band or Frequency
Mode
RST
Operators Name
QTH
Notes
Sent
Rec'd
11/05/13
09:50
PA6KMS
40m
J3E
59
59
Hank
Klaarkampstermeer Mill
11/05/13
10:33
GB1AVR
40m
J3E
59
59
Colin
West Yorkshire
11/05/13
11:01
GB2BHM
40m
J3E
59
59
Eddie
Benholm Mill
11/05/13
11:25
GB100RSGB
40m
J3E
57
57
Andy
11/05/13
11:35
GS3PYE/P
40m
J3E
57
57
Peter
Island of Mull
11/05/13
12:15
GB6MW
40m
J3E
59
59
Richard
Meopham Windmill
11/05/13
12:20
GB5HW
40m
J3E
59
59
Dave
Heage Windmill
11/05/13
13:46
GB2WPM
40m
J3E
58
59
James
Wrawb Post Mill Lincolnshire
11/05/13
14:18
GB1DGW
40m
J3E
59
59
Green Windmill
11/05/13
14:55
GB2TM
40m
J3E
59
59
Brian
Thwaits Water Mill
11/05/13
15:06
GB0HPM
40m
J3E
59
59
James
Holton Post Mill
11/05/13
15:22
GB2WWW
40m
J3E
59
58
Adam
Wicklewood Windmill
11/05/13
15:31
GB2UW
40m
J3E
59
59
Graham
Upminster Windmill
12/05/13
09:50
GS3PYE/P
40m
J3E
59
59
Island of Mull As Above
12/05/13
10:12
PA30ALX
40m
J3E
59
59
Tom
Details on QRZ
12/05/13
11:41
F8DRA
40m
J3E
59
59
Marc
Alderny
12/05/13
11:48
MI0IRZ
40m
J3E
59
59
David
12/05/13
11:15
GB2MMW
40m
J3E
59
58
Phil
Marsh Mill
12/05/13
11:23
GB4MPW
40m
J3E
59
59
Tom
Mount Pleasant Windmill
12/05/13
12:15
GB6MW
40m
J3E
59
59
Richard
Meopham Windmill
12/05/13
12:26
GB5HW
40m
J3E
59
59
Dave
Heage Windmill
12/05/13
13:10
GB2WBM
40m
J3E
59
59
Peter
Brighton and Hove
West Blatchington Windmill
12/05/13
13:15
GB6KLM
40m
J3E
59
59
Tim
Bishop Aukland
Killhope Lead Mine (Water Mill)
12/05/13
13:23
GB1WM
40m
J3E
59
57
Linda
Weybourne Mill
12/05/13
13:28
GB0BM
40m
J3E
59
58
Shaun
Burcott Mill
Congratulations must go to Julian M6JCE who bagged 9 out of the 17 Mills we contacted, all be it that only 7 were unique, this constitutes the best single haul of contacts for one operator this year. As can be seen the also rans were Dave G7BYN with 4, Andy G7KNA with 4 and Don G0NQJ with 2.
Best DX, however probably belongs to Don G0NQJ with his opening contact with Klaarkampstermeer Mill in the Netherlands and his contact with Tom PA30ALX. Also rans in this category are probably Dave G7BYN who managed GS3PYE/P on the Island of Mull (a contact repeated by Don G0NQJ on Sunday again as his first contact of the day), Marc F8DRA who may have been away from his normal home in Tancarville (north western coast of upper Normandy/Dept 76) and David MI0IRZ.