Introduction
We only regularly employ G4WAW/P on VHF National Field Day, hence it made sense to open a separate eQSL account under the clubs banner to record our National Field Day QSOs separately to those obtained through more casual club operations.
We started uploading our Field Day logs on a serious basis since about 2009, however we have accepted and confirmed such entries that may have been recorded by others in previous years.
Below are some of the QSL cards we have received through the eQSL (and other) systems.
A Selection of our QSL Cards
2021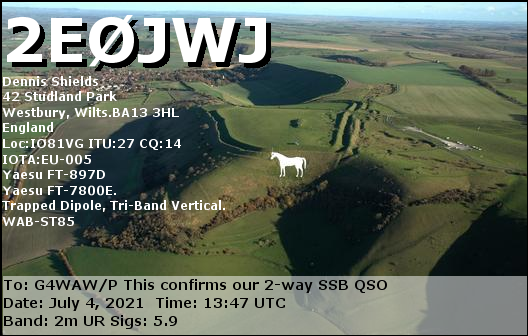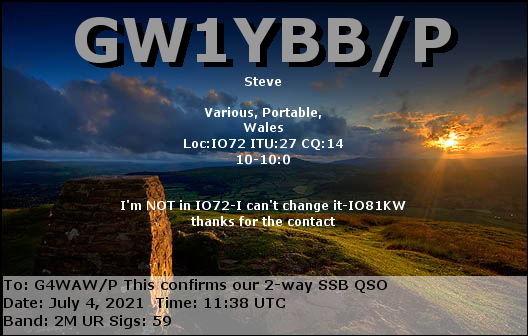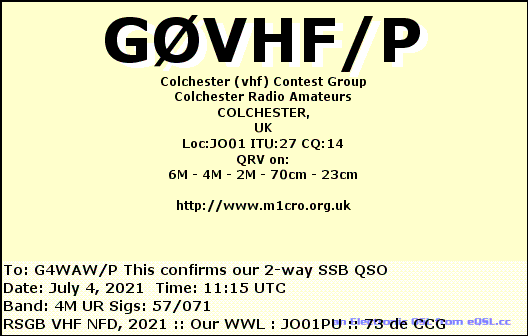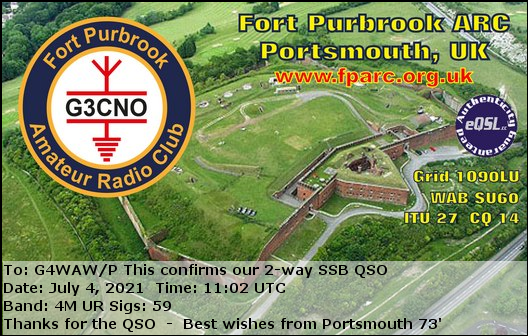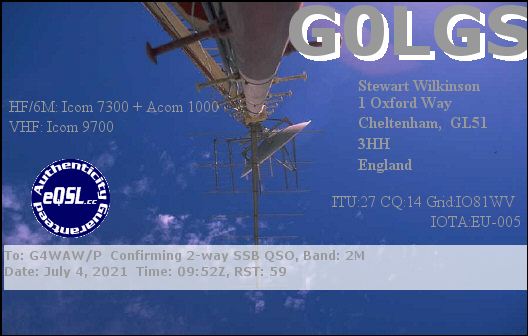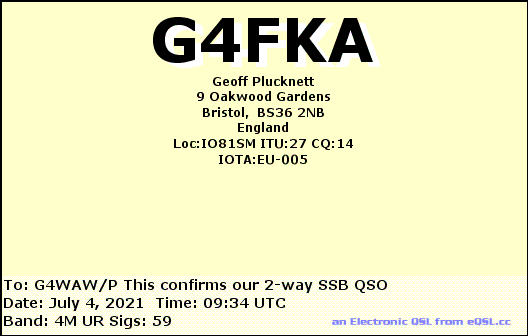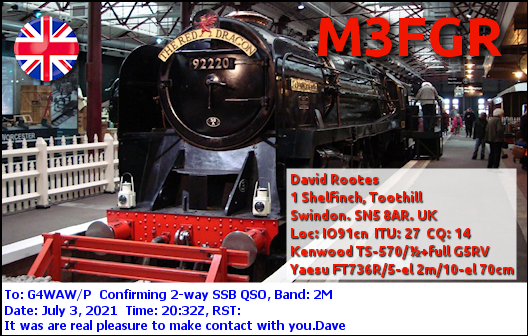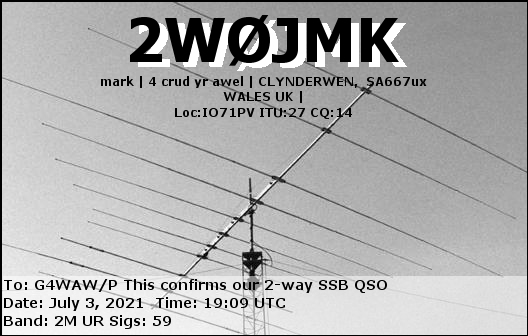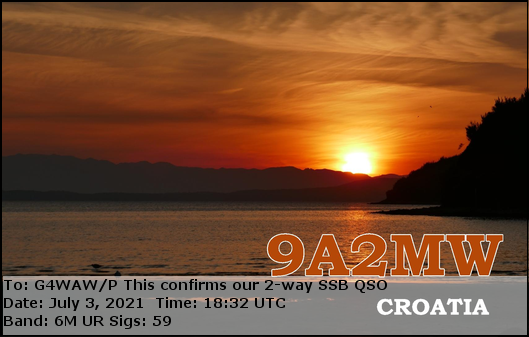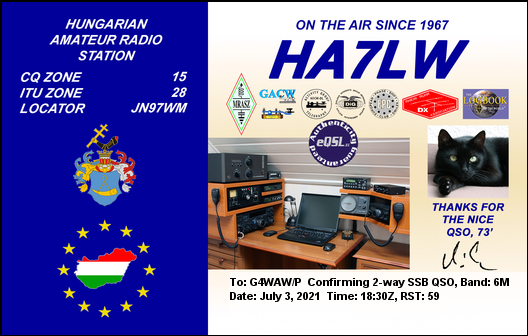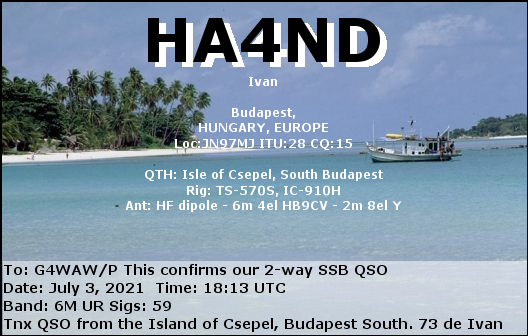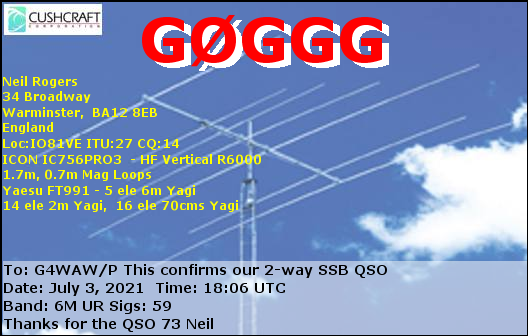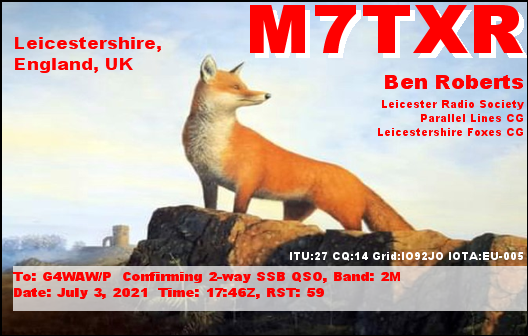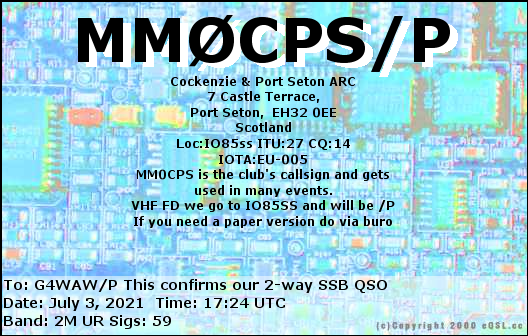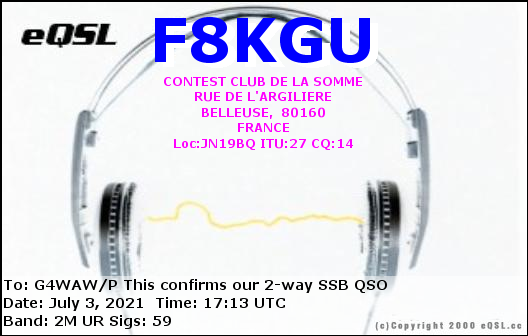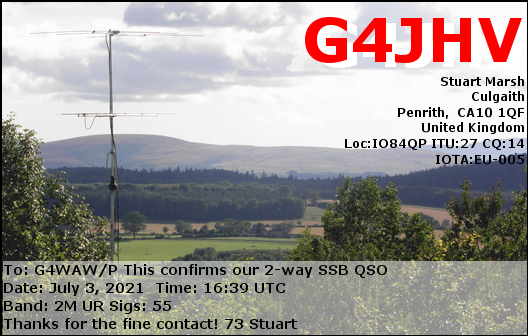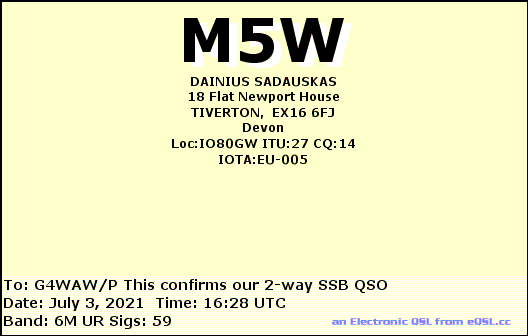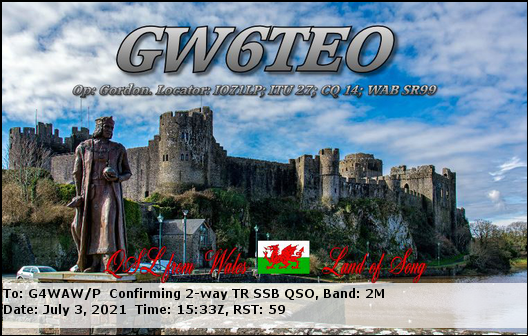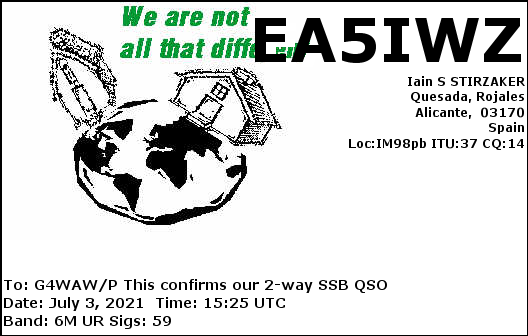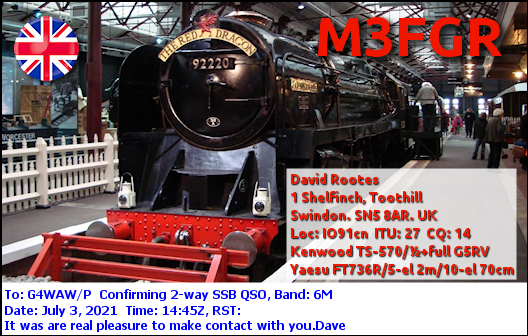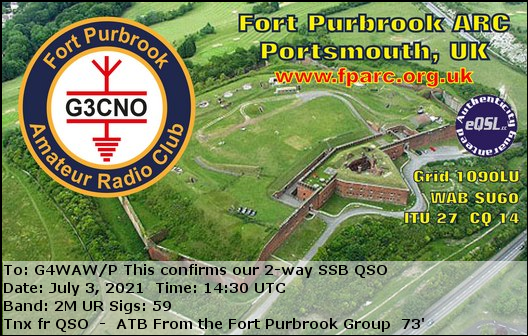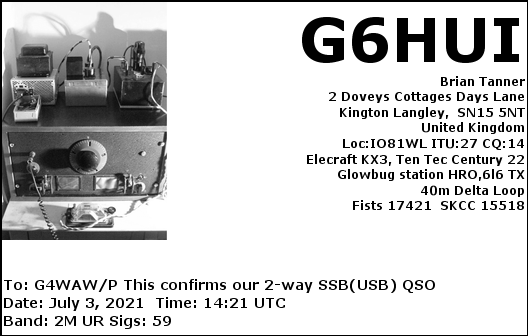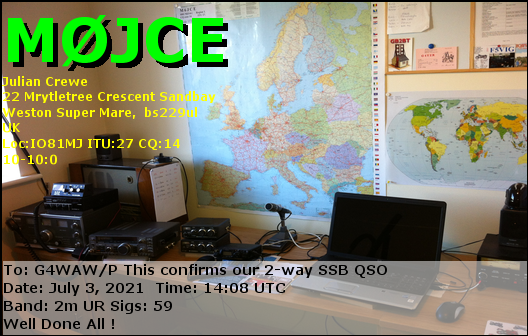 ---
2019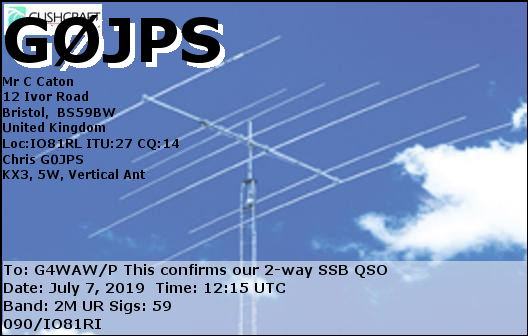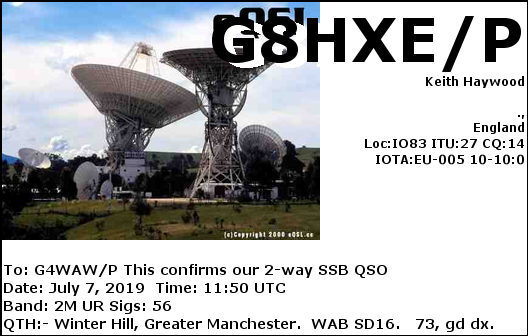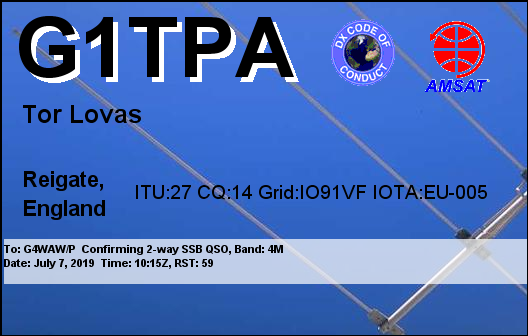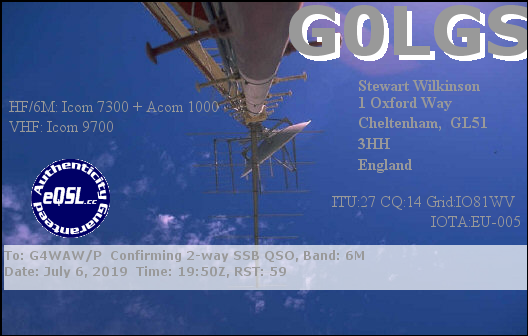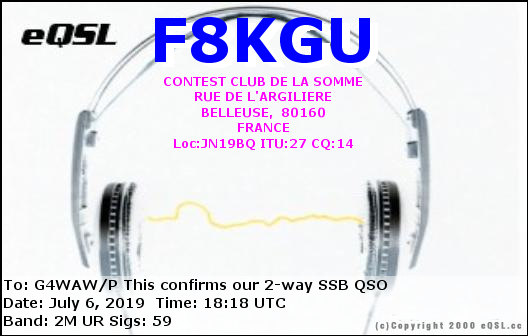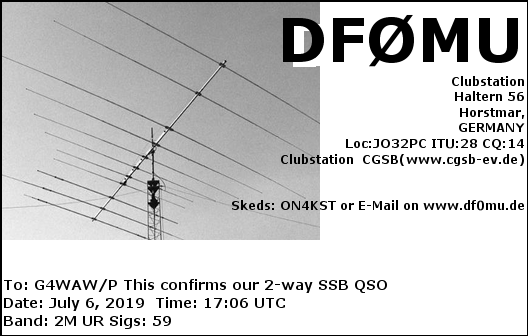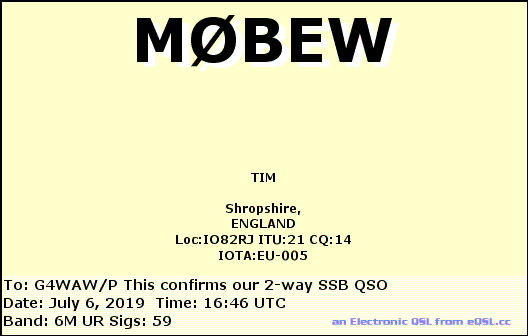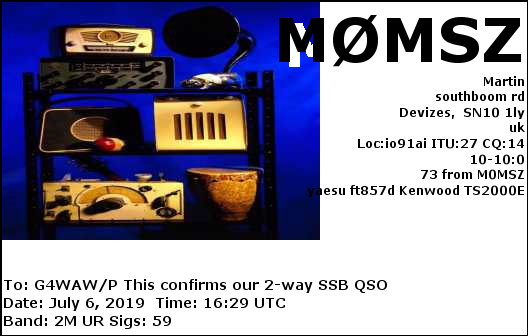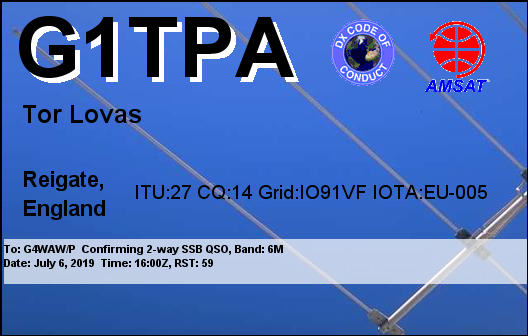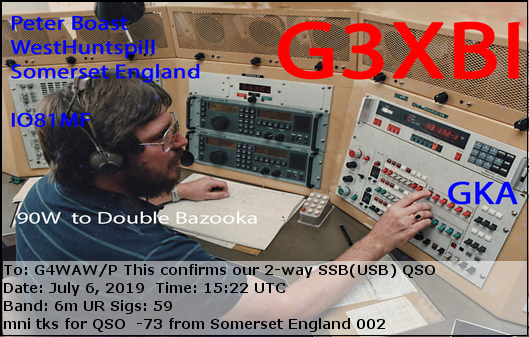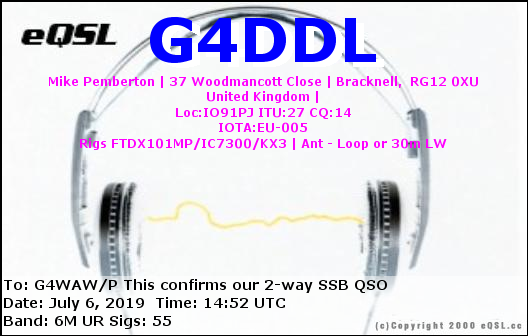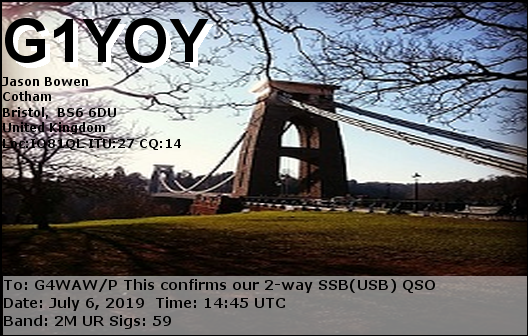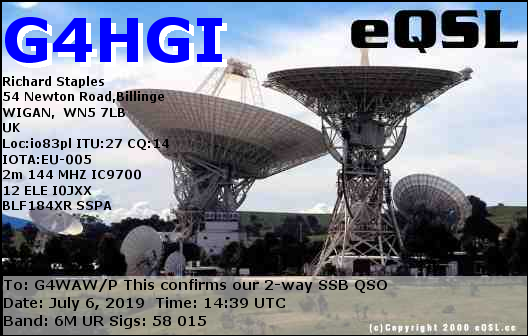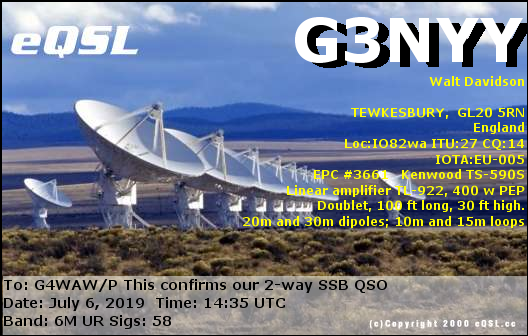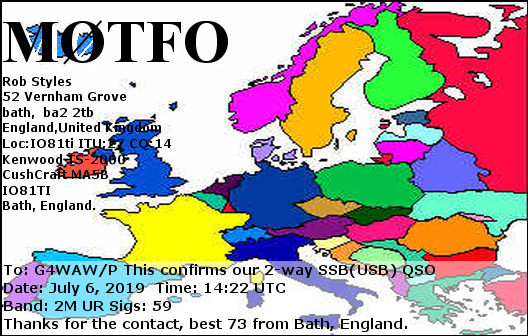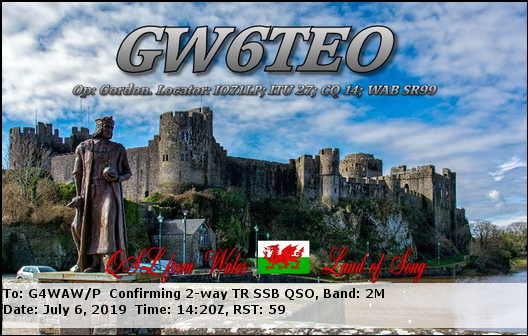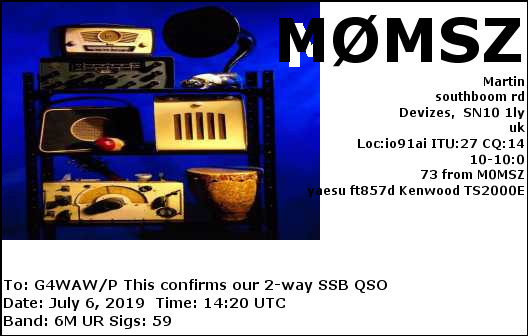 ---
2018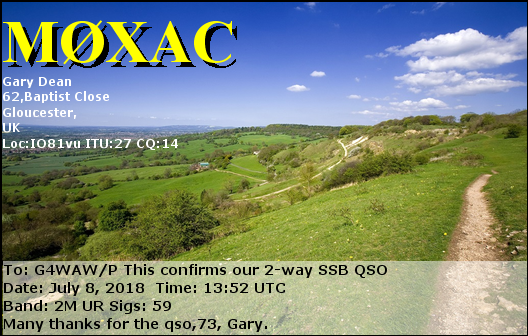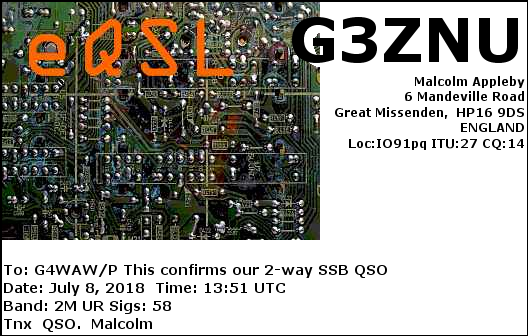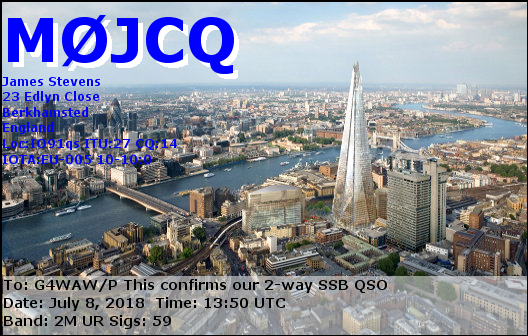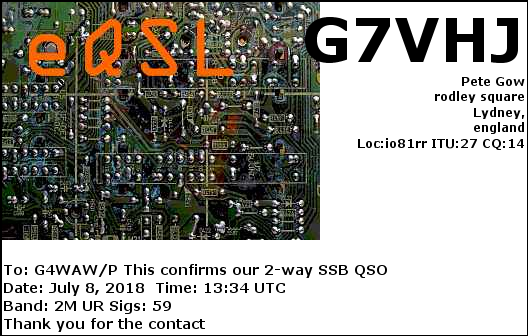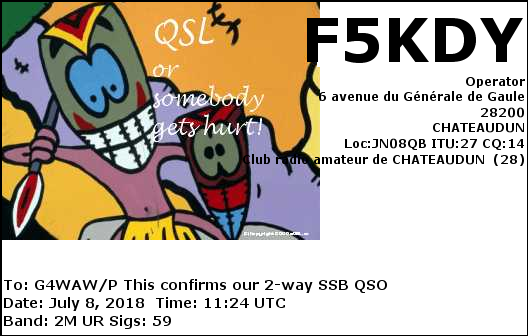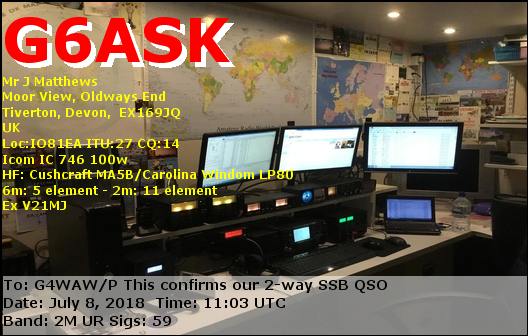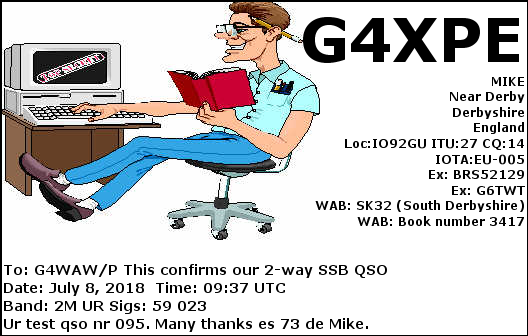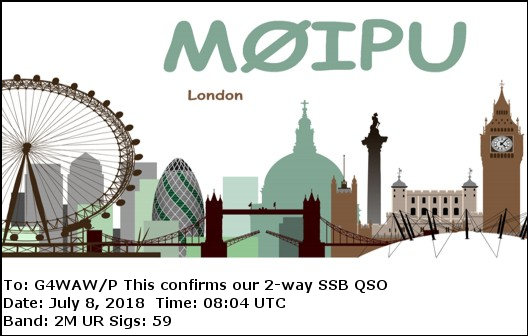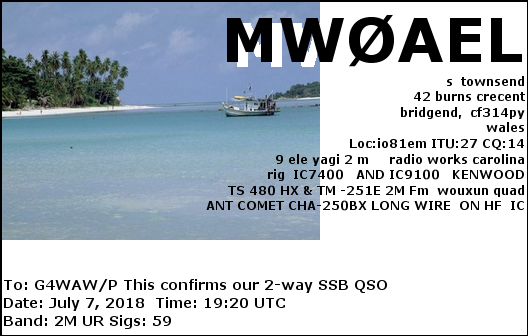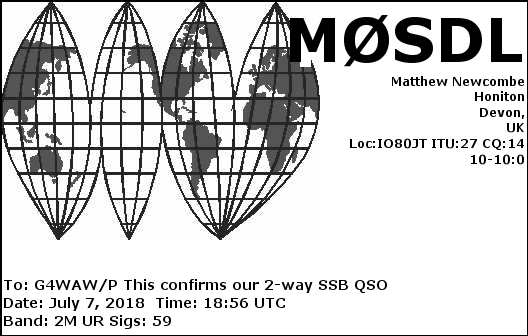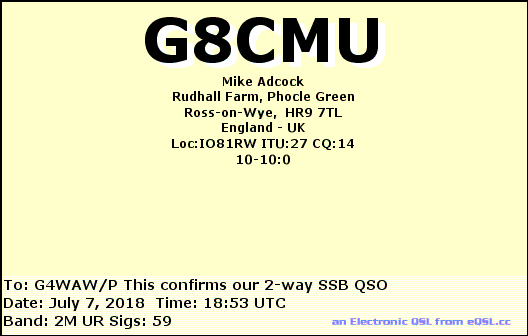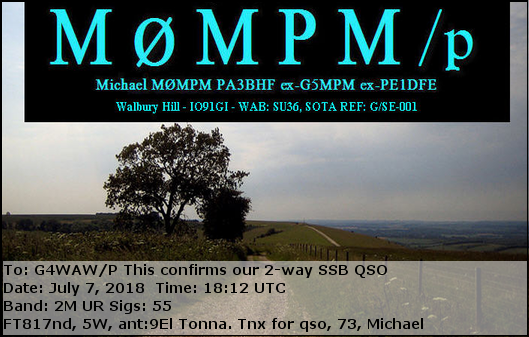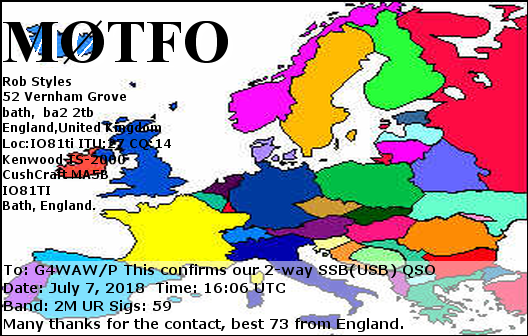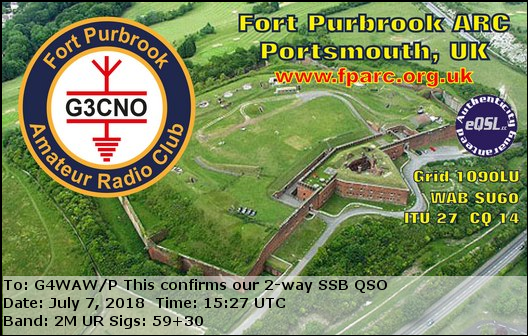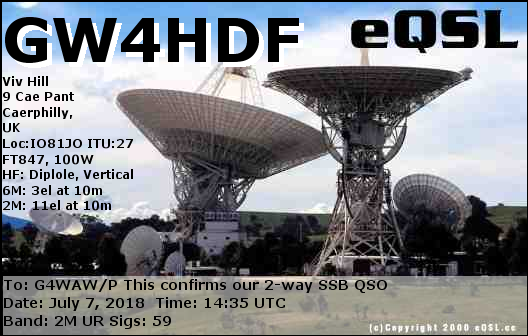 ---
2017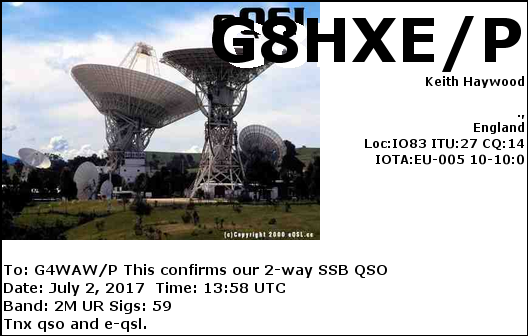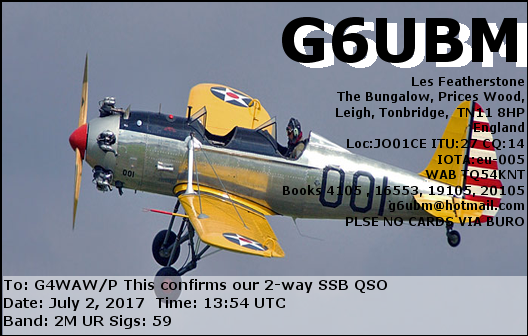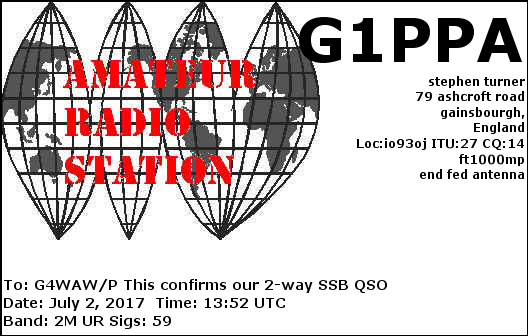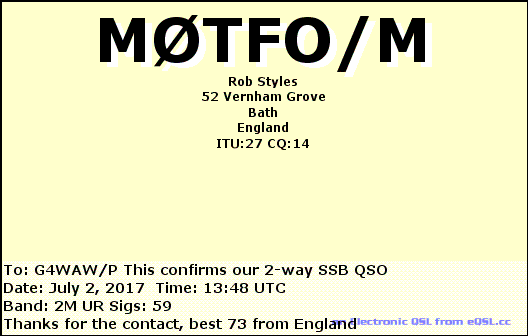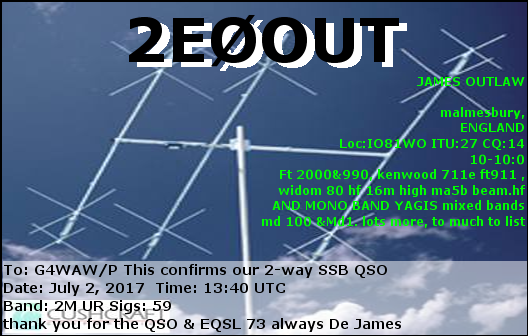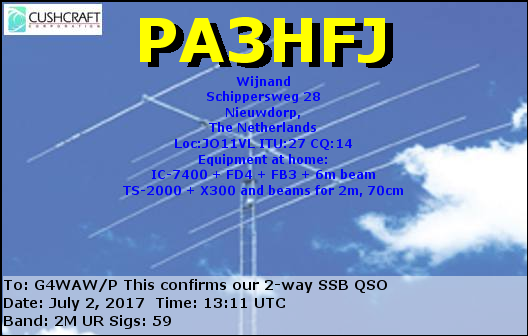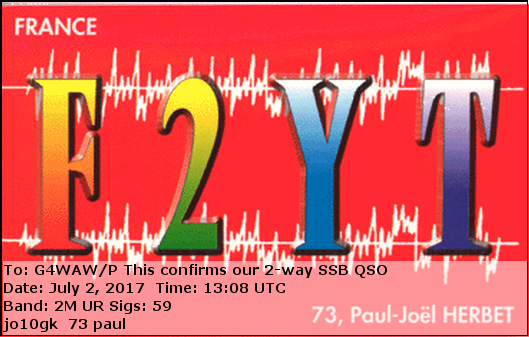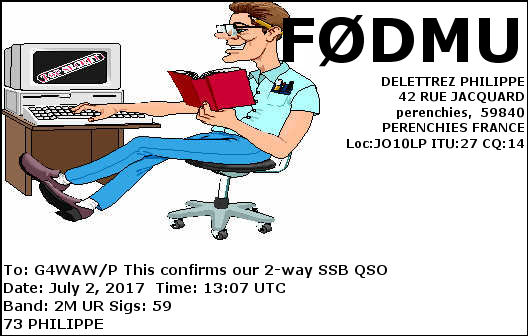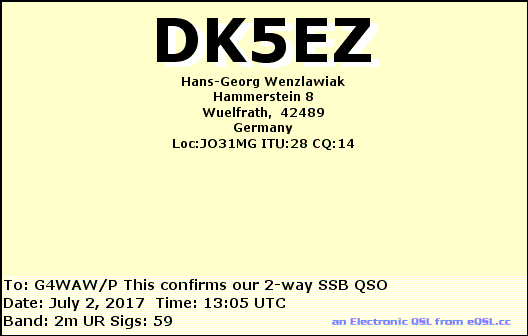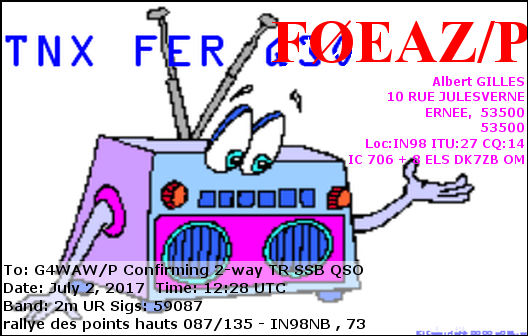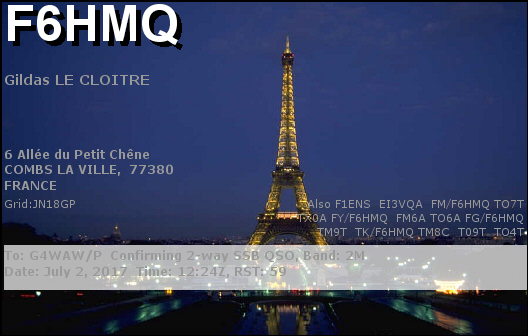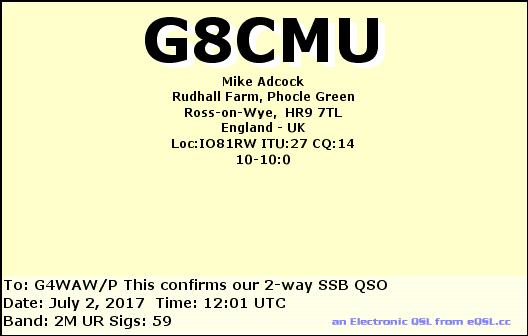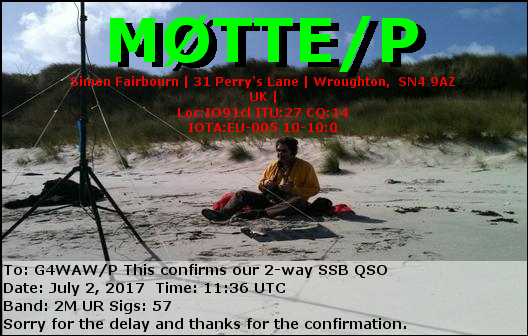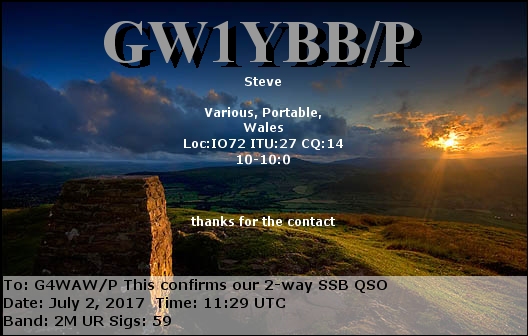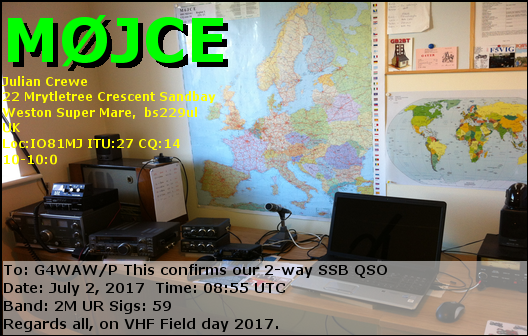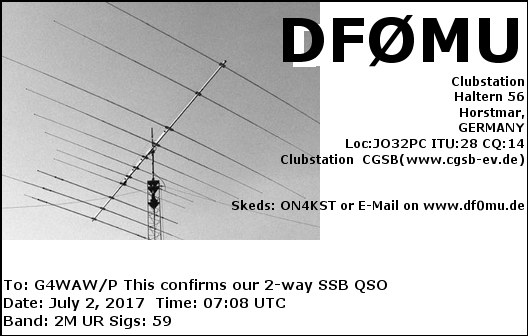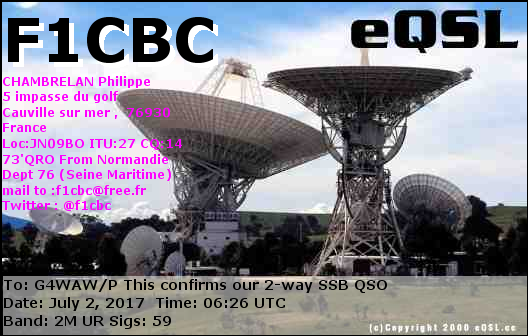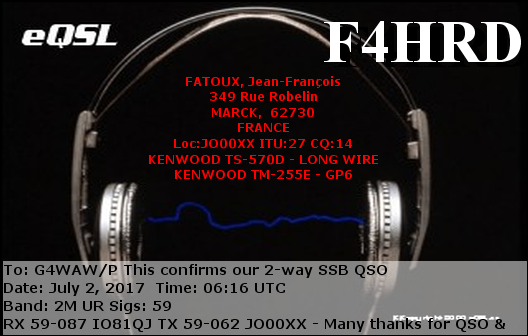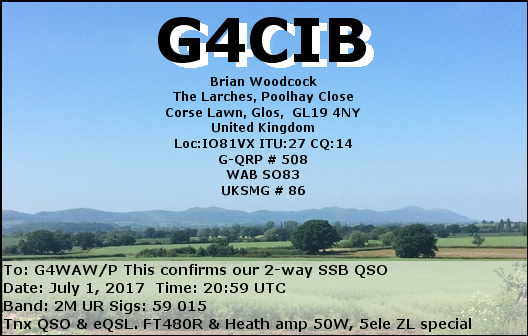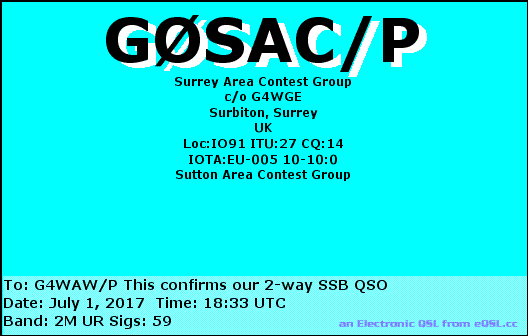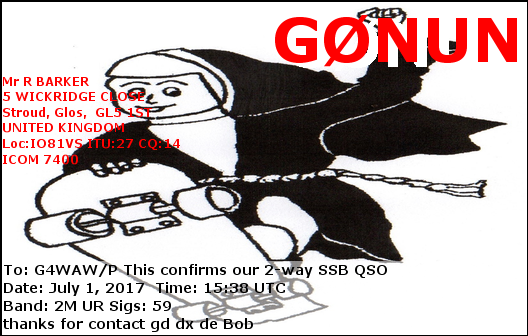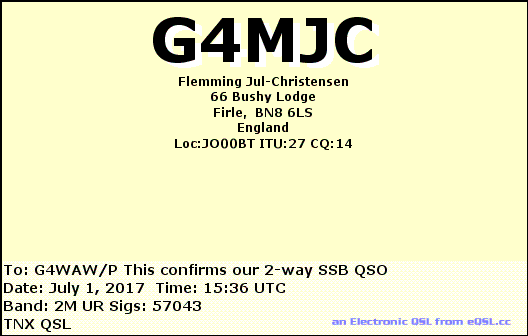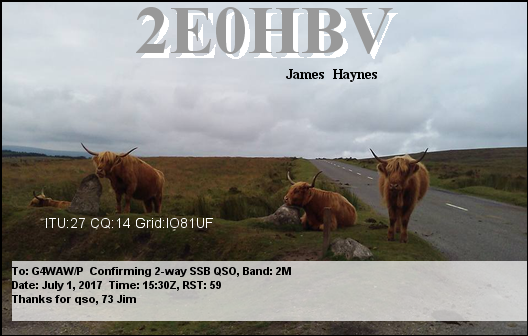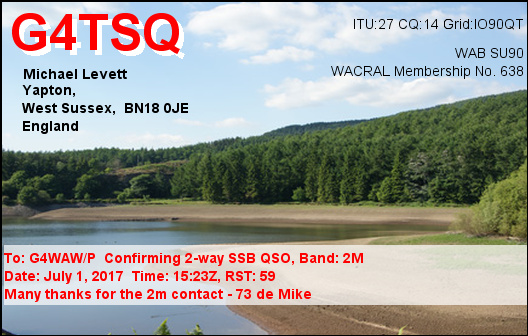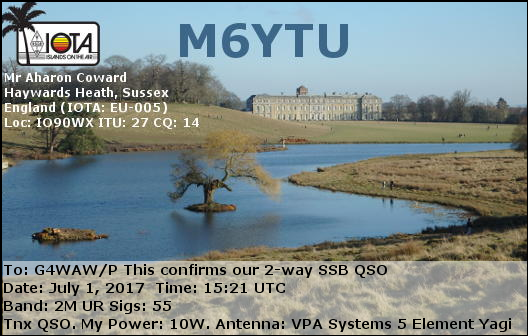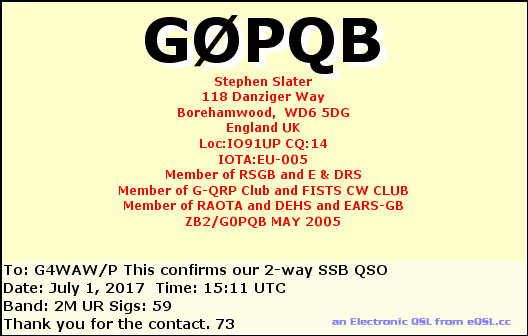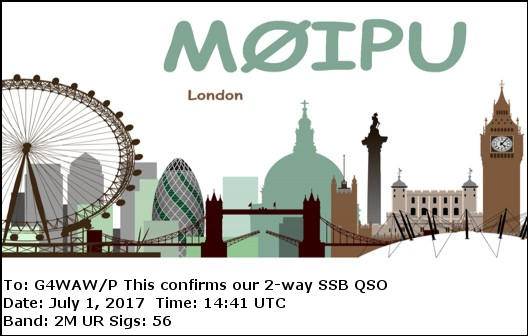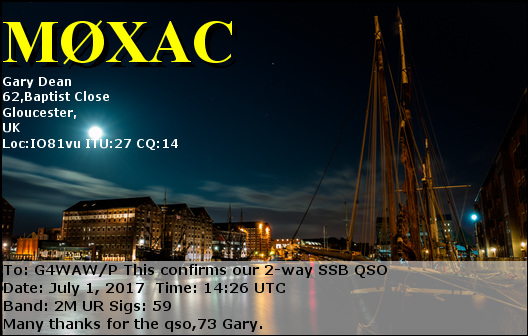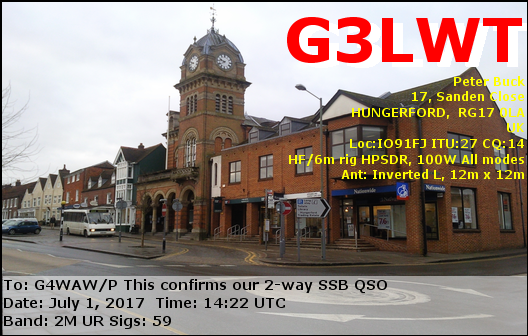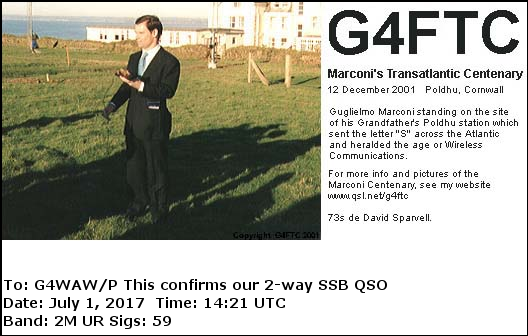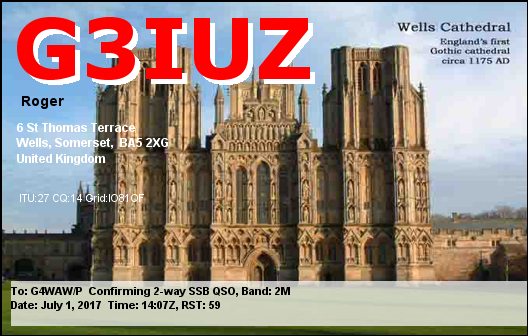 ---
2016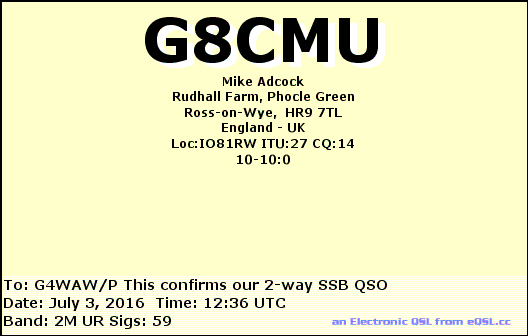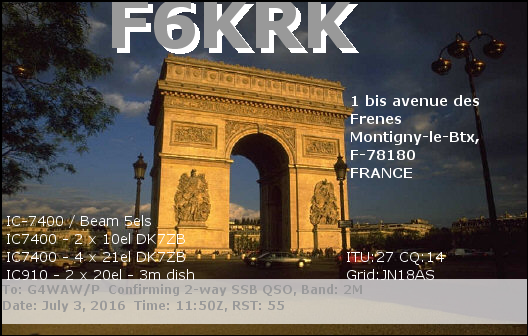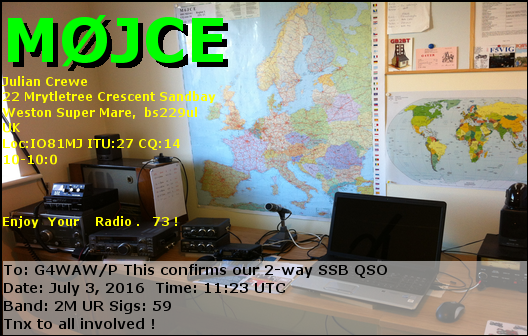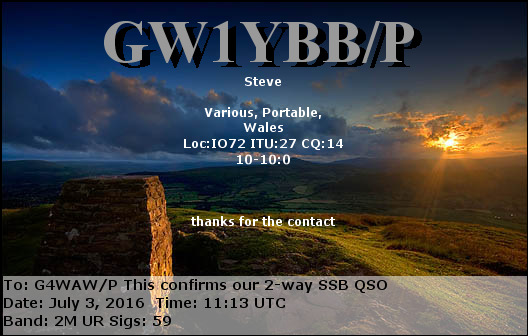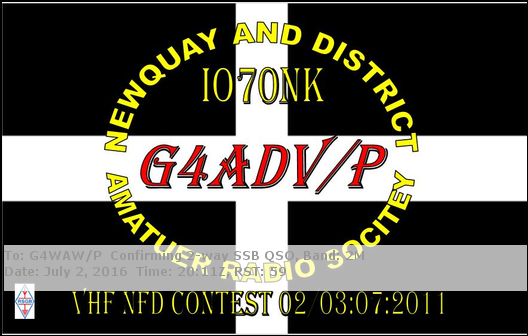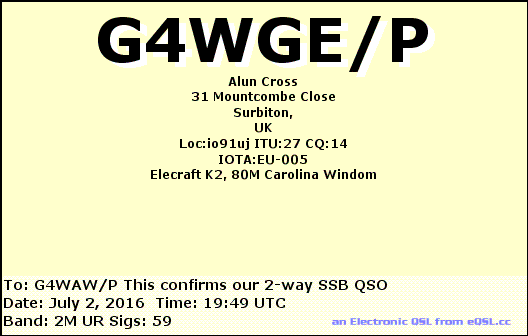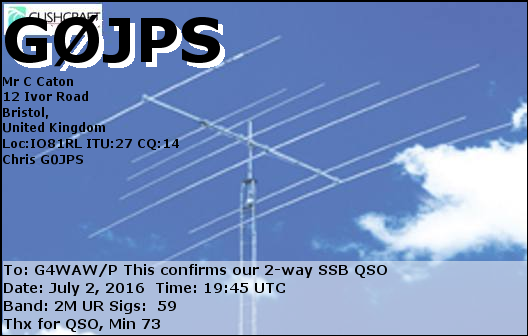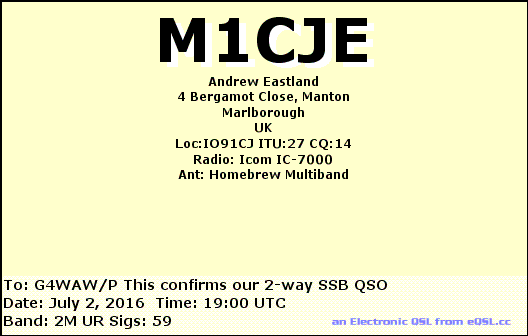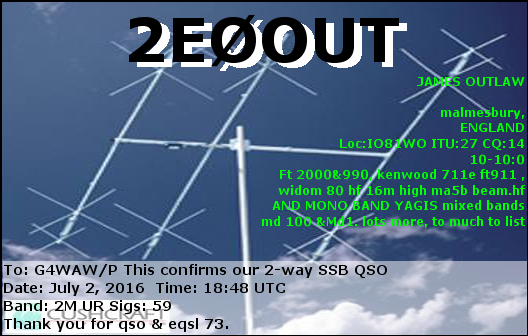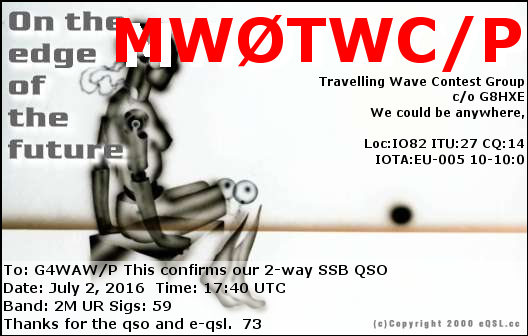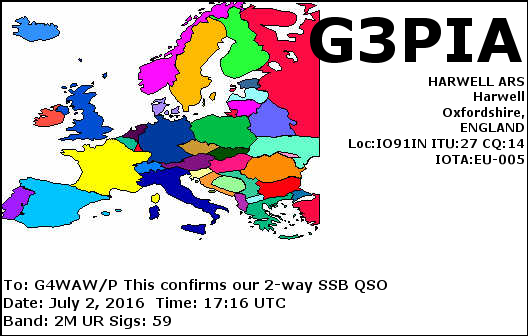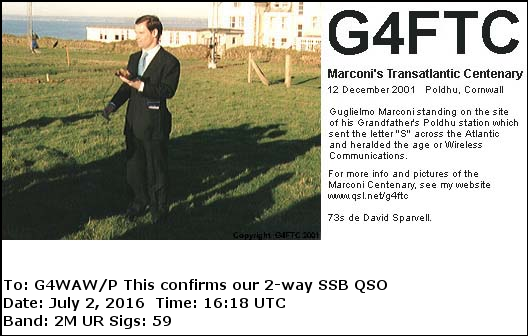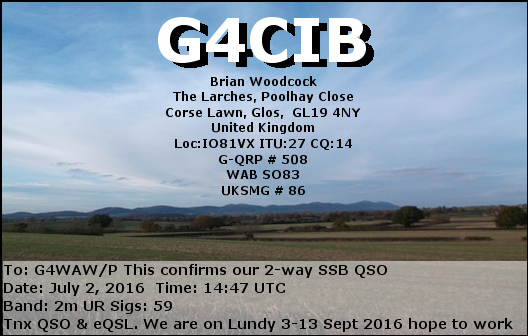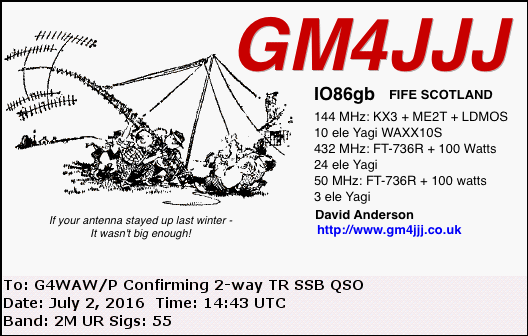 ---
2015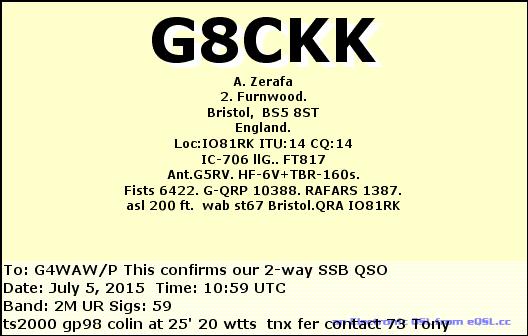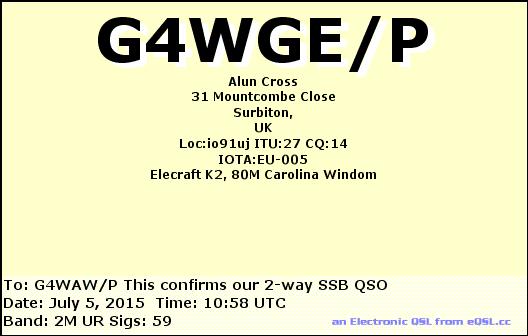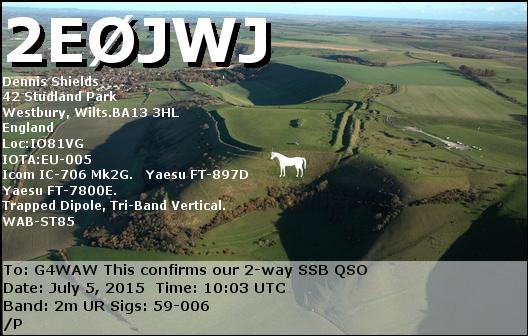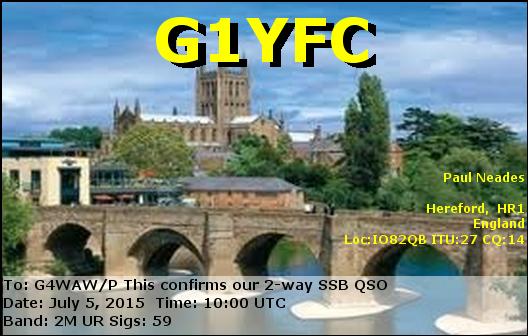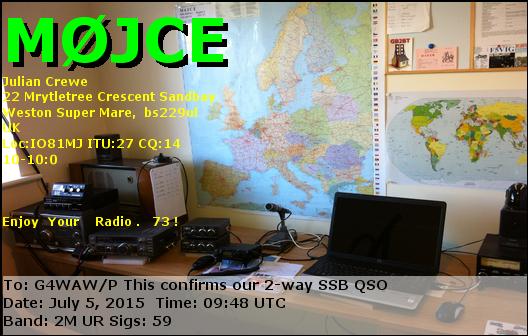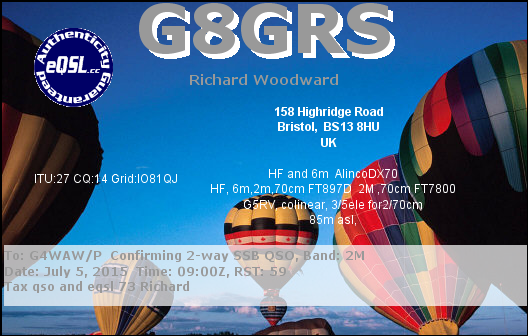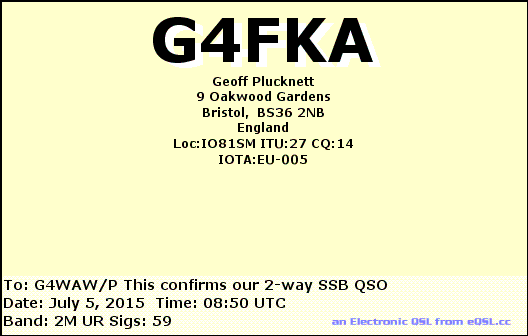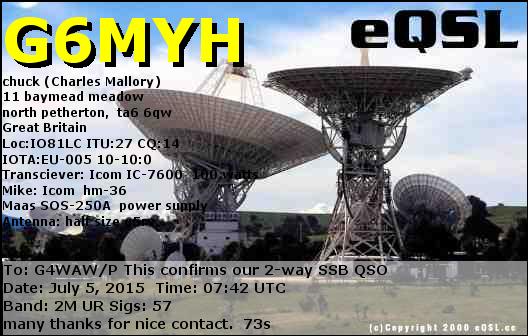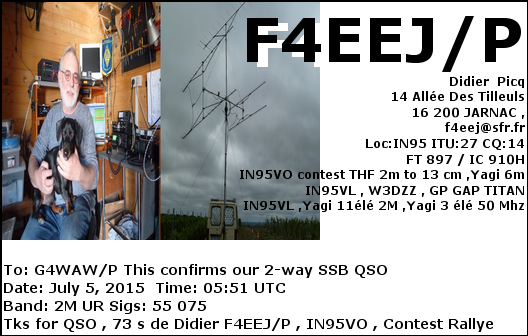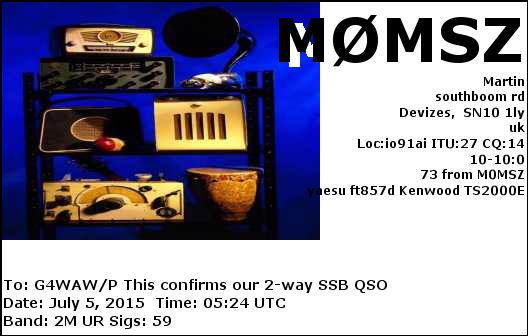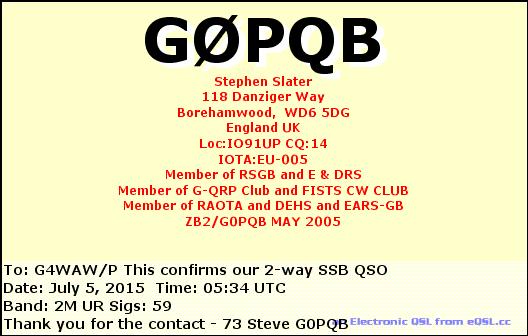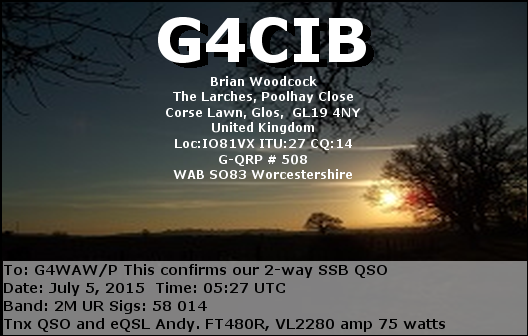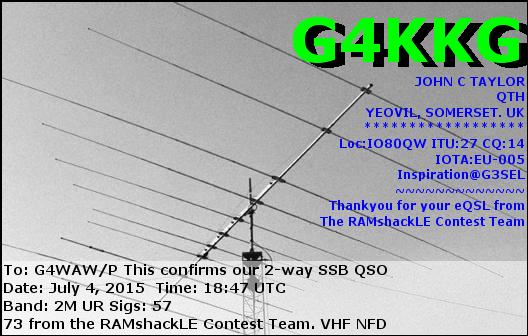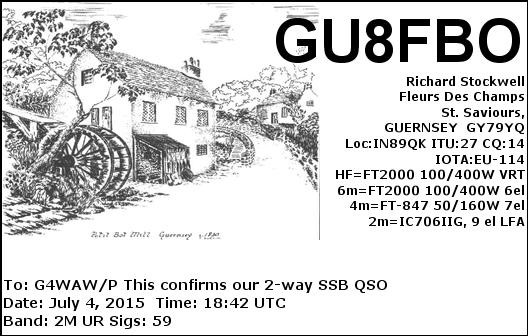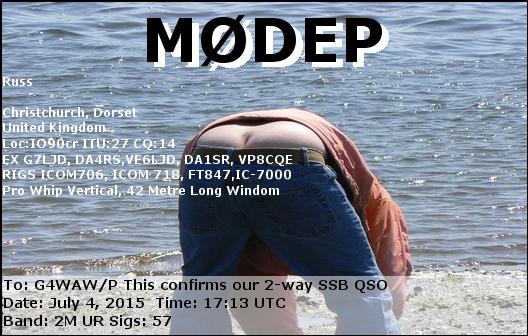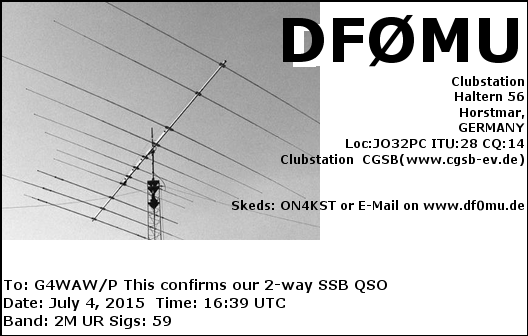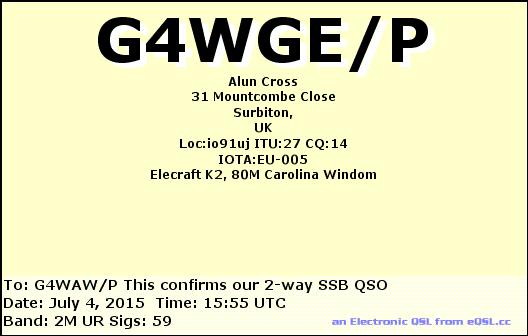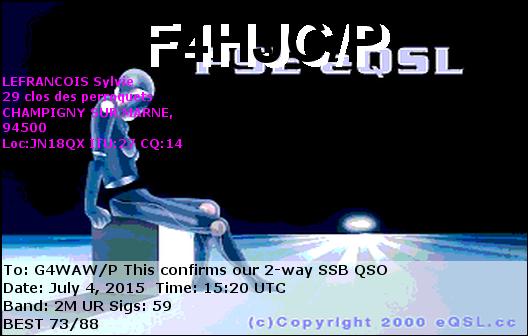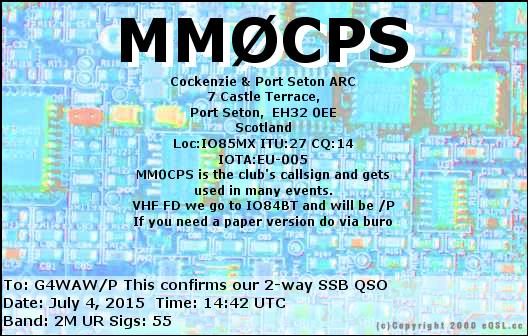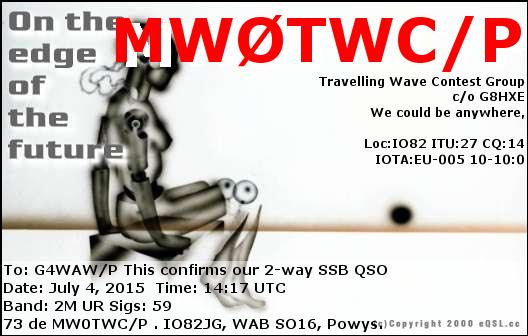 ---
2014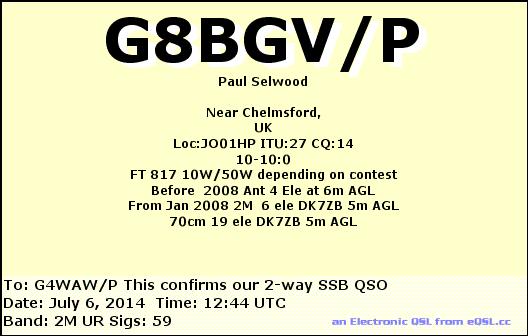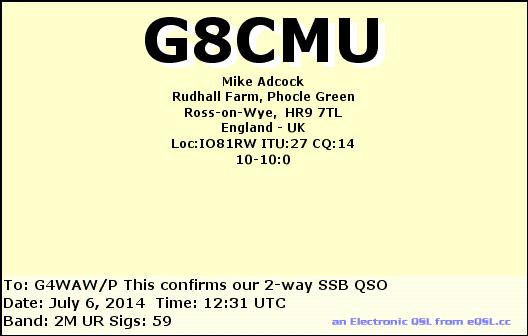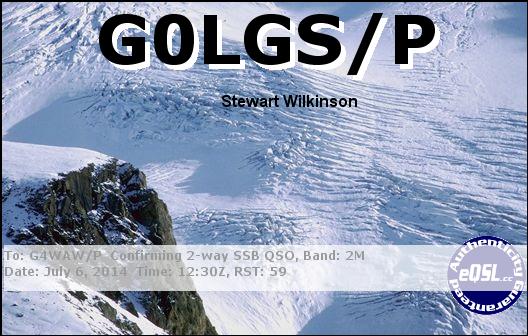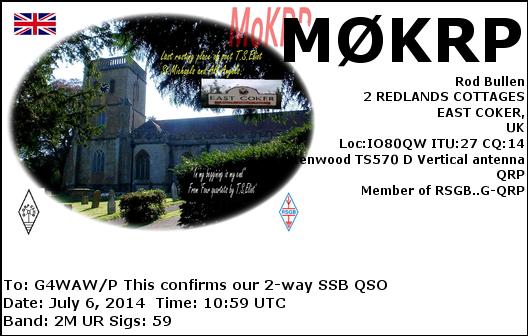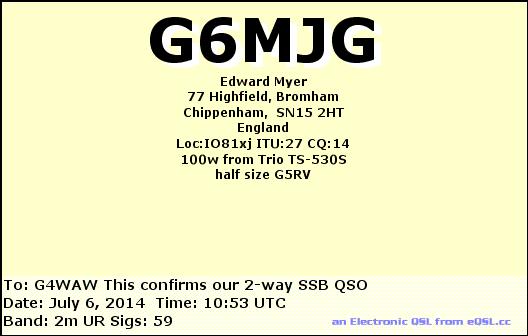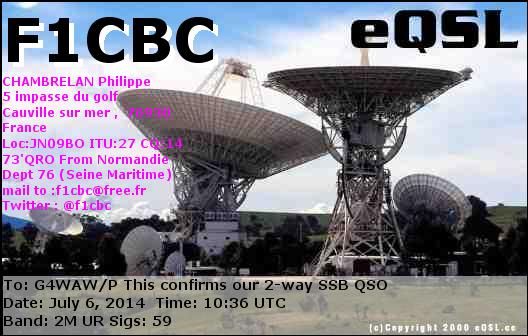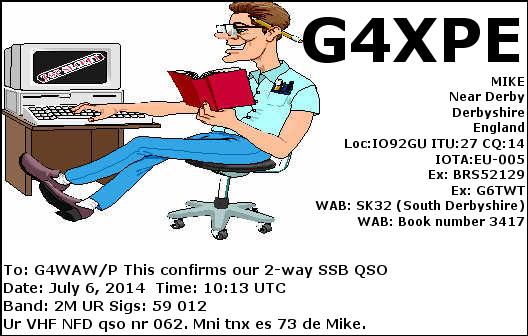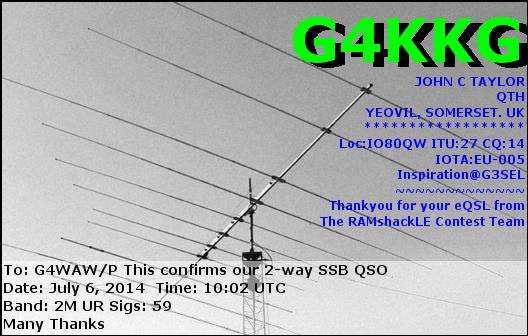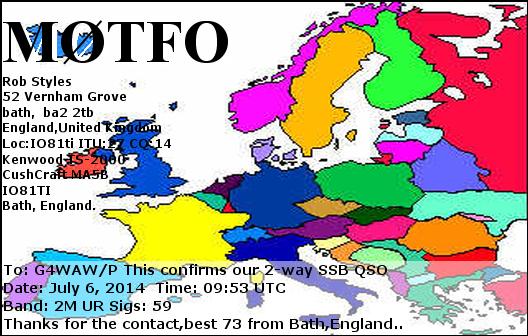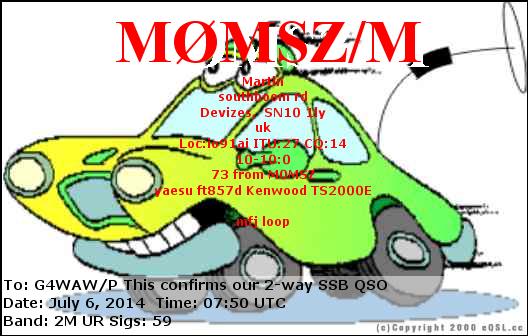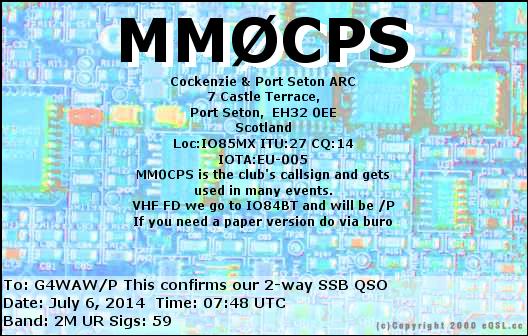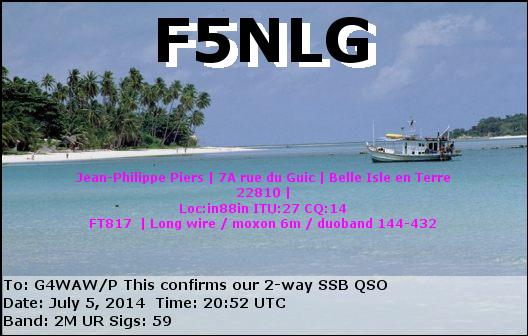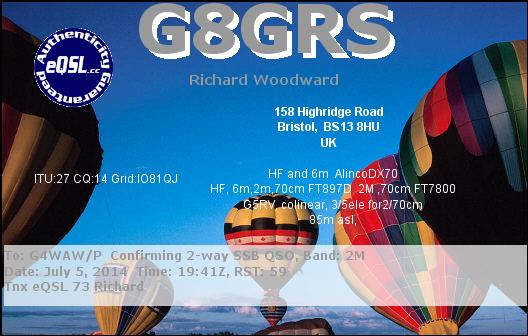 ---
2013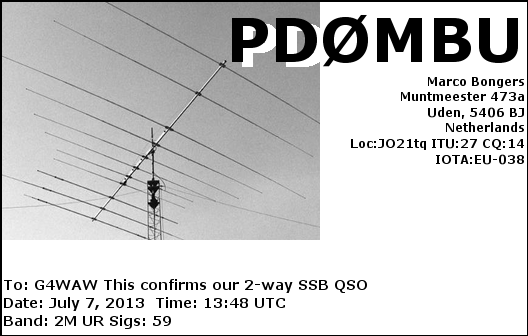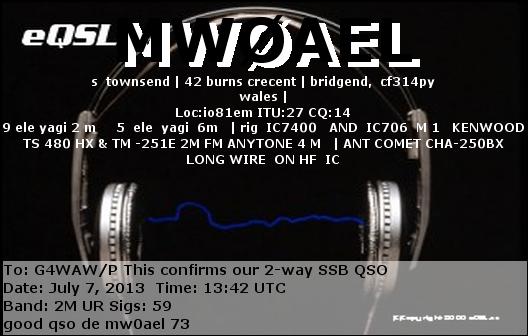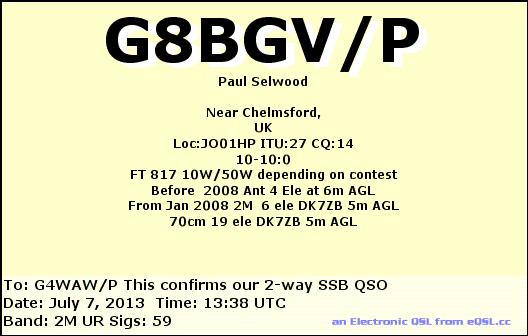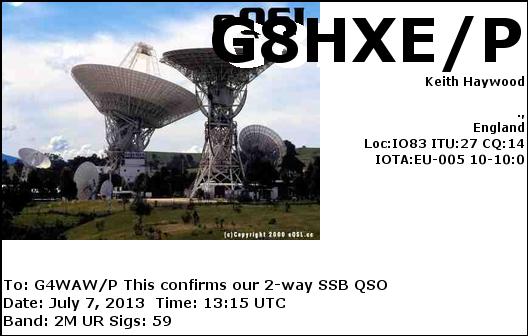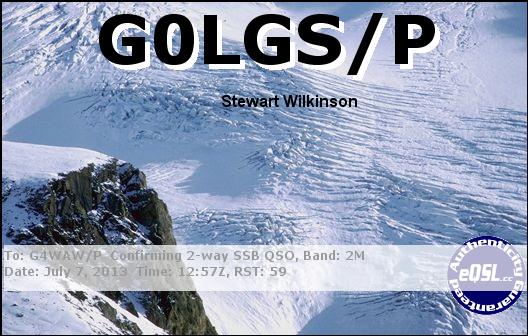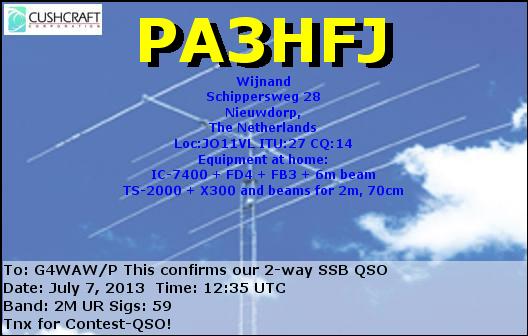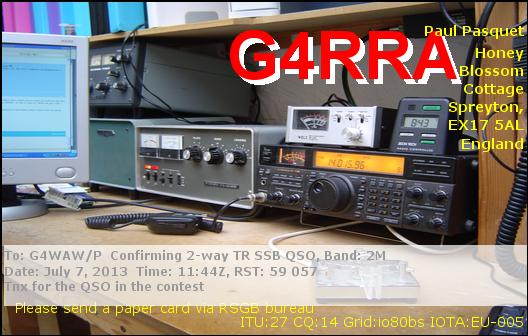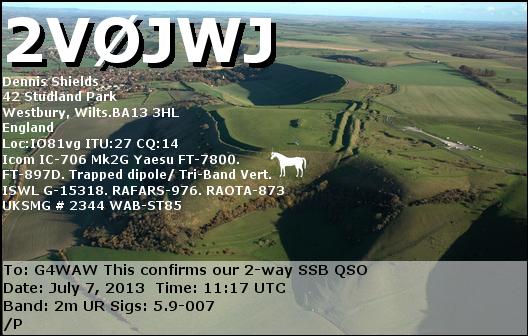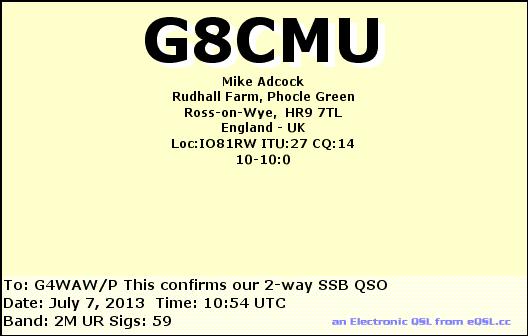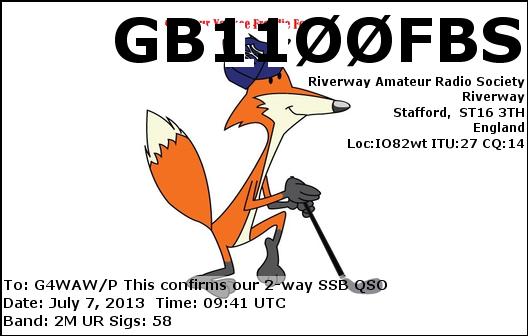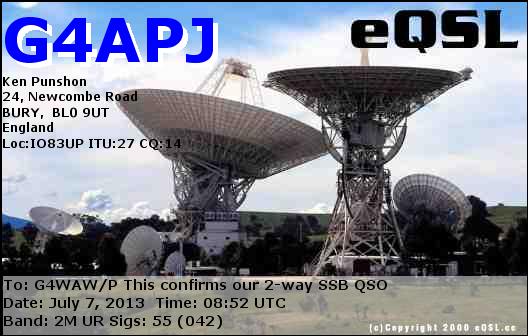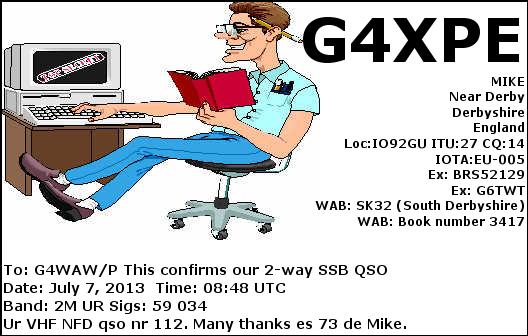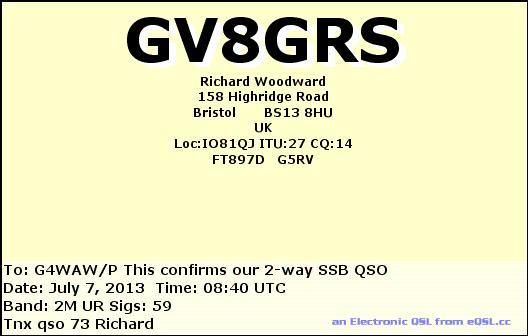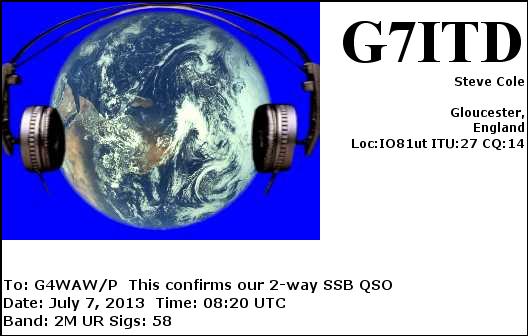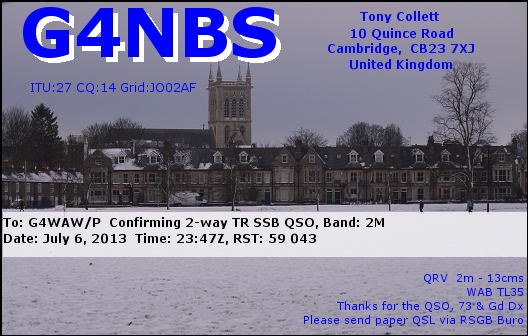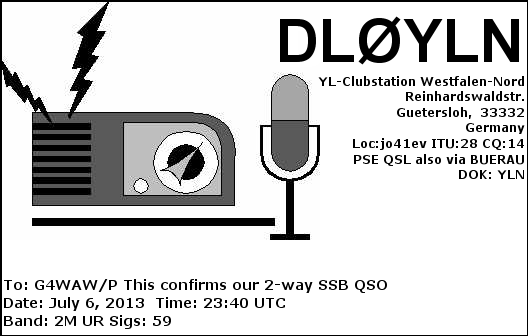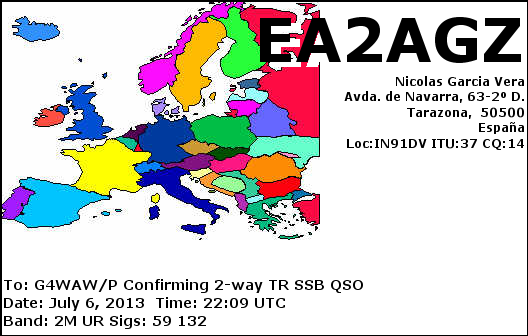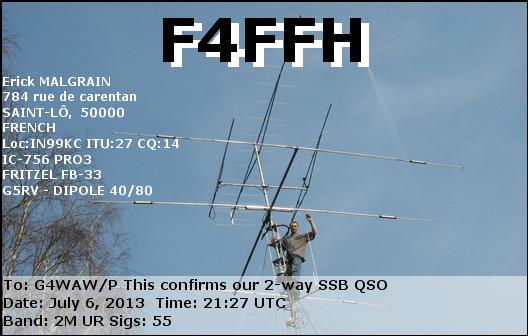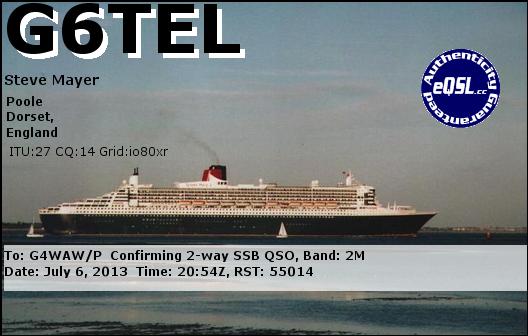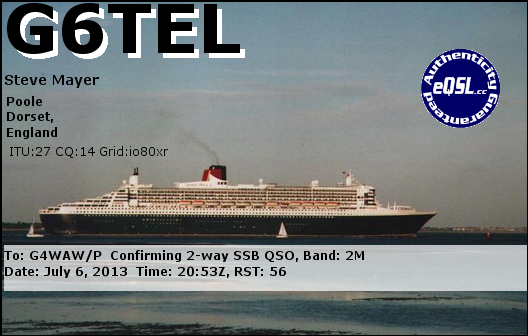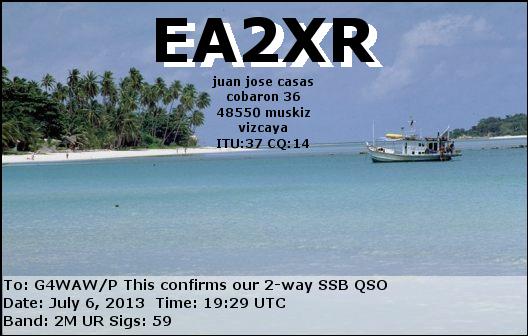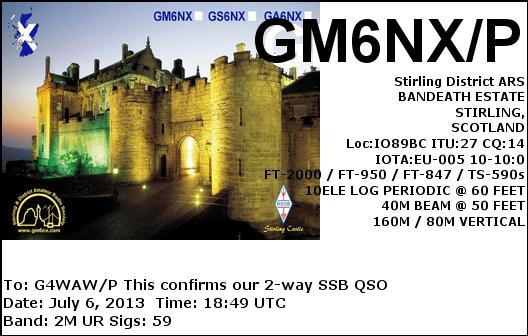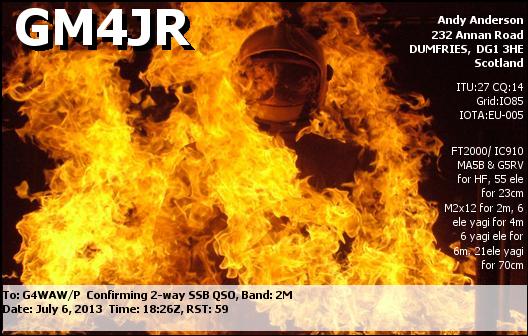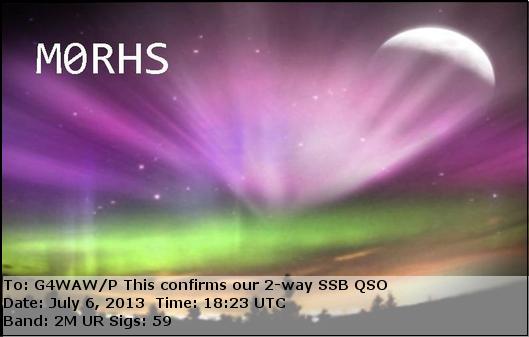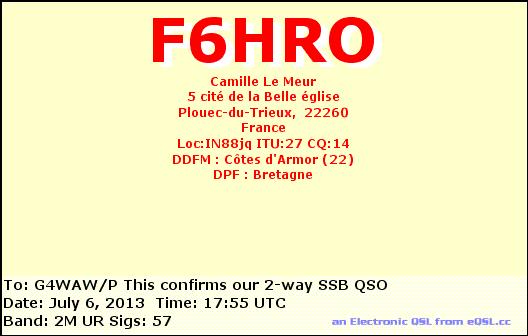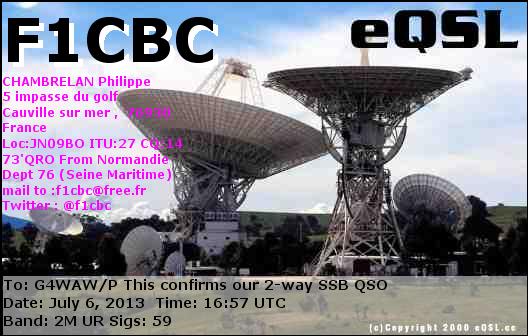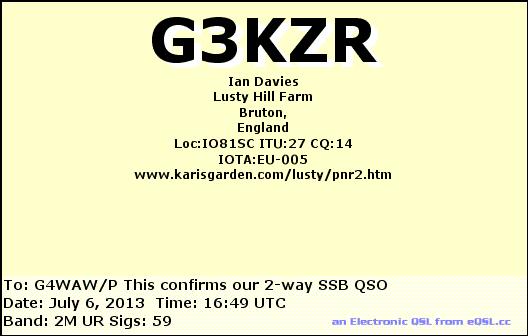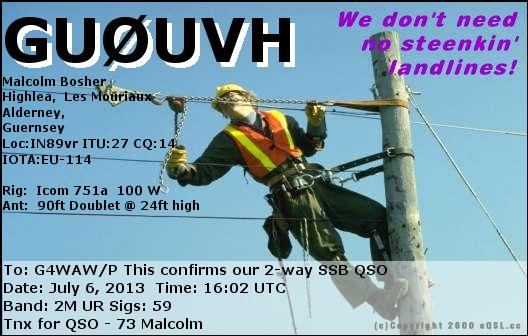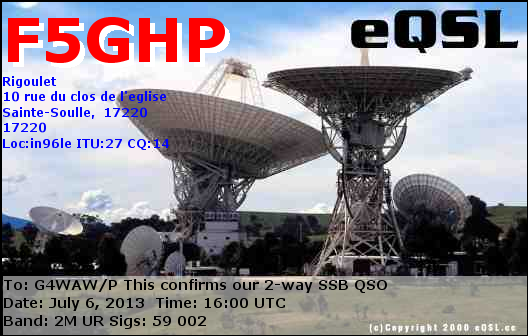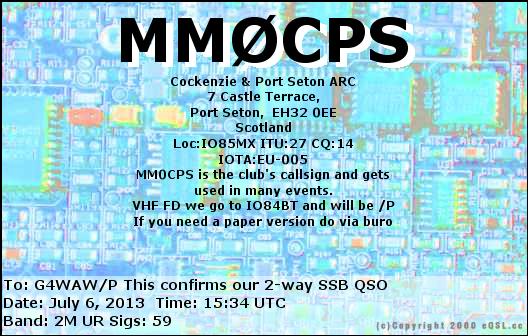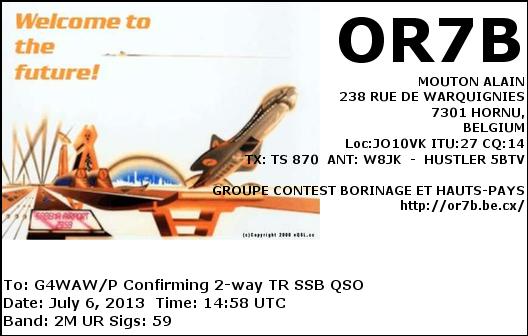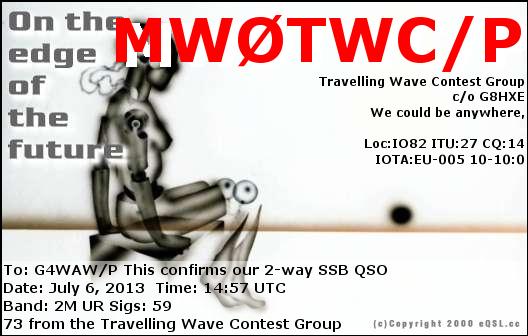 ---
2011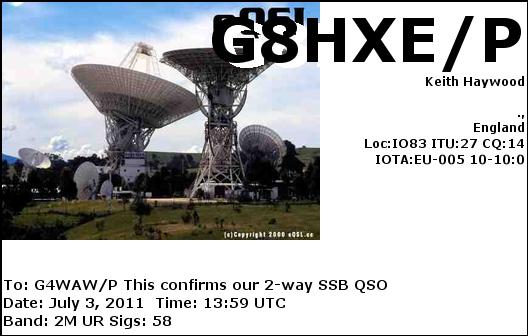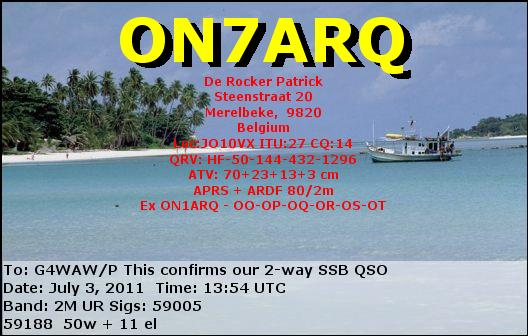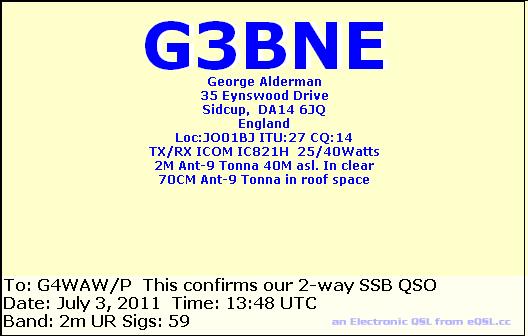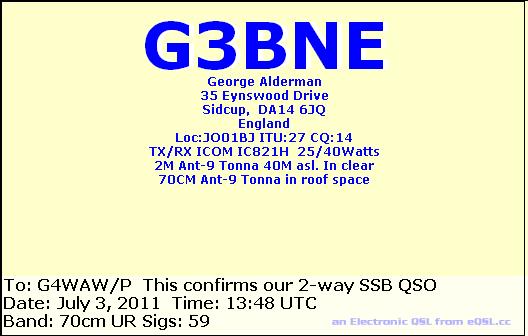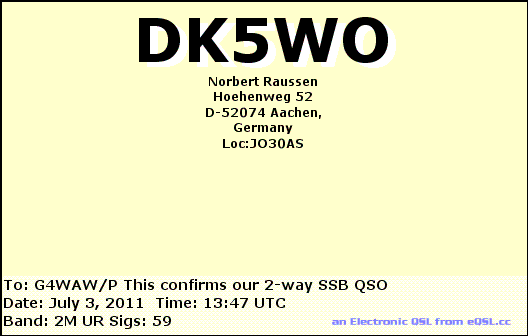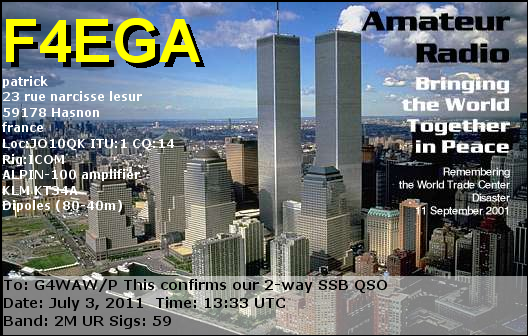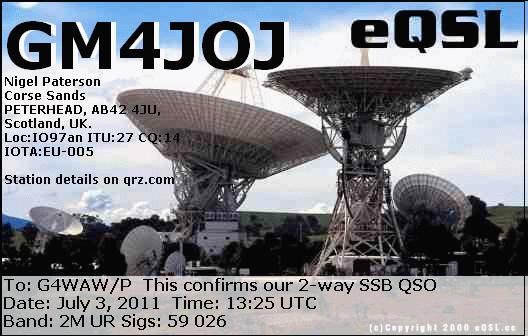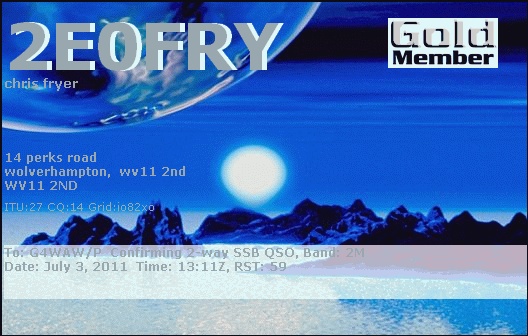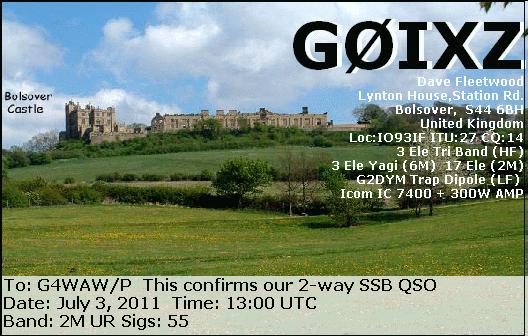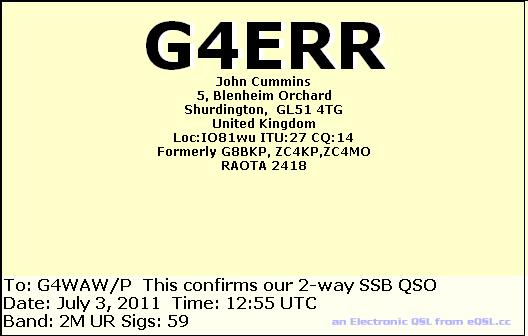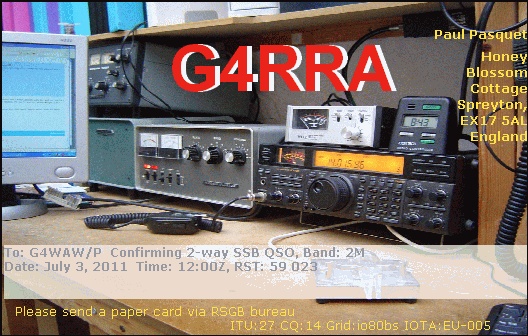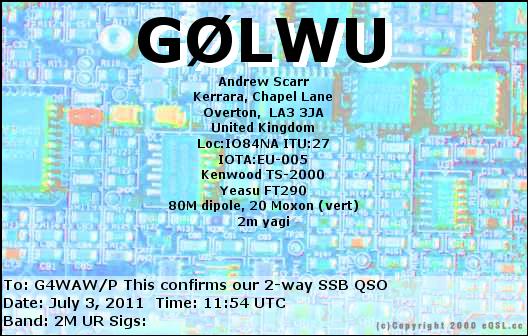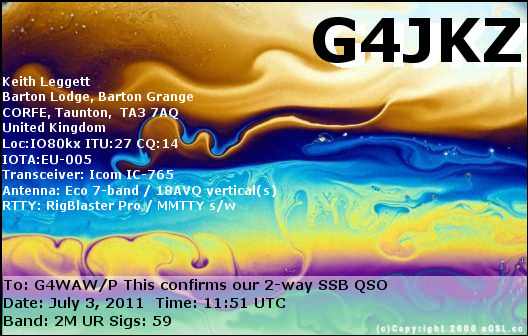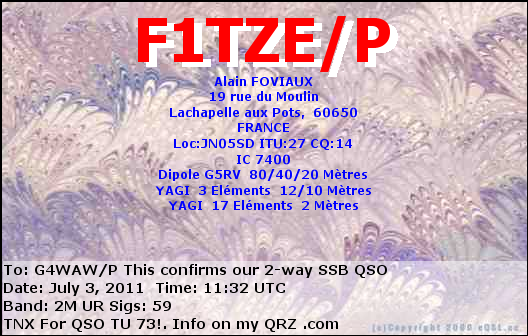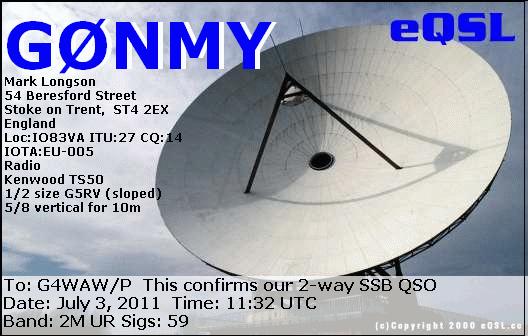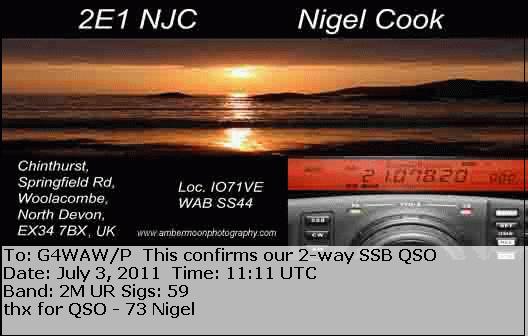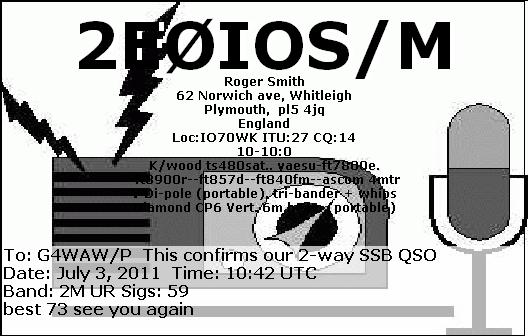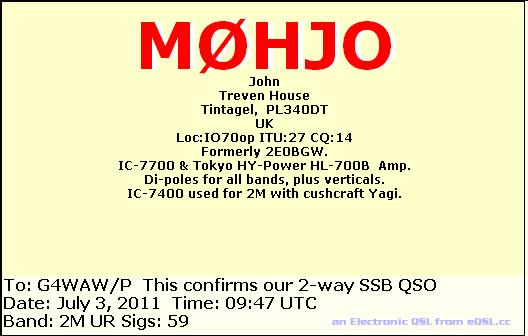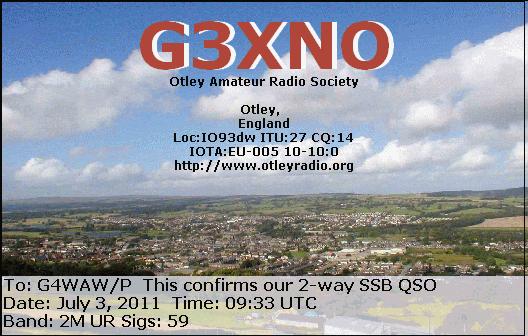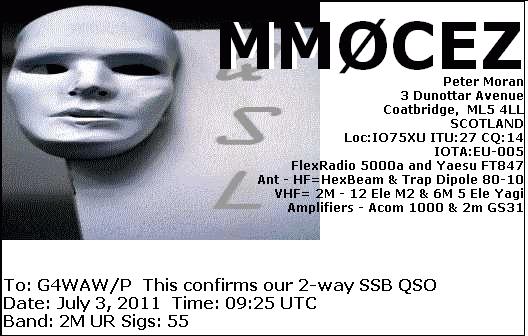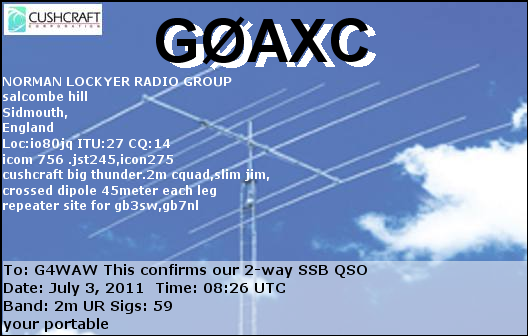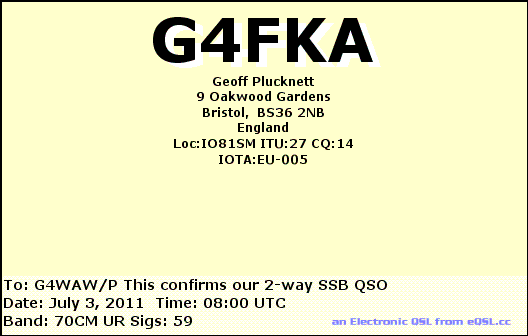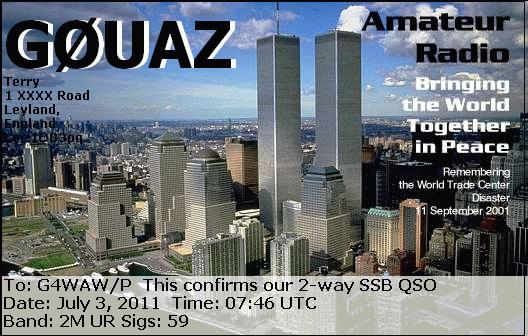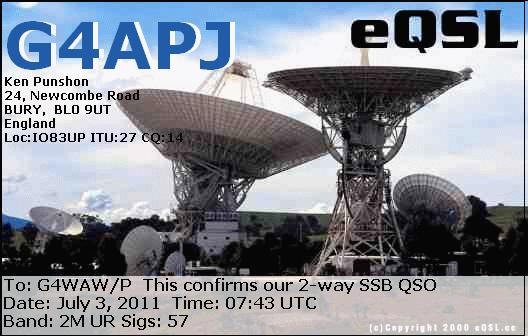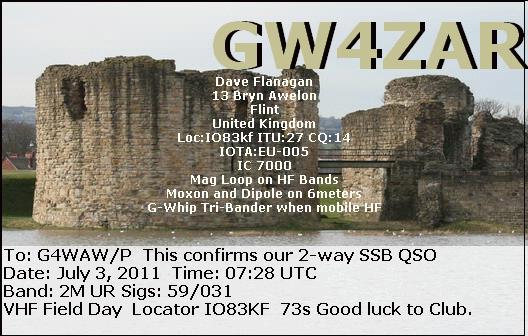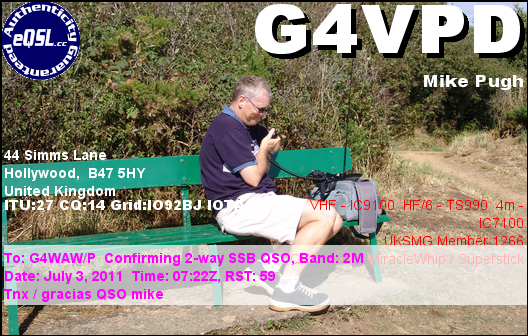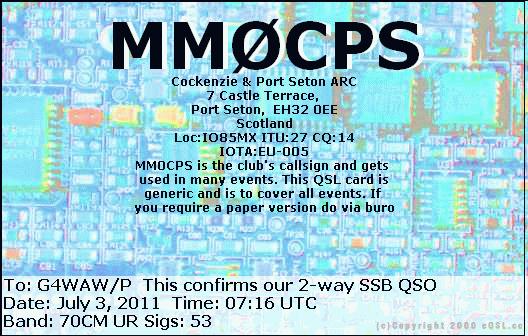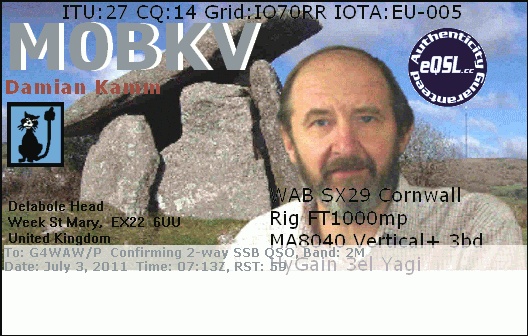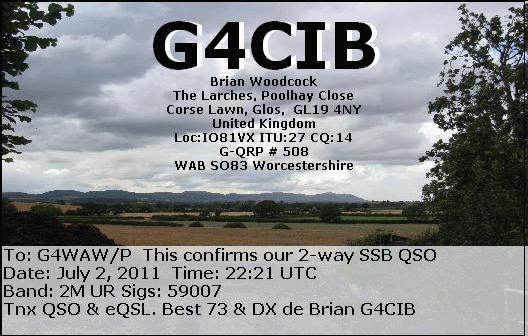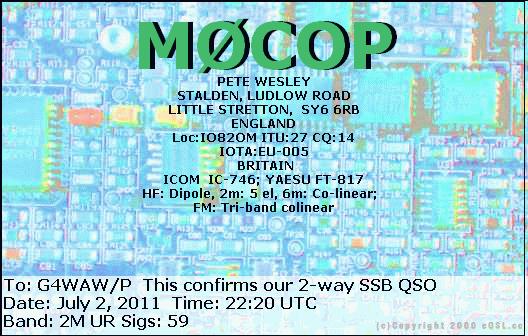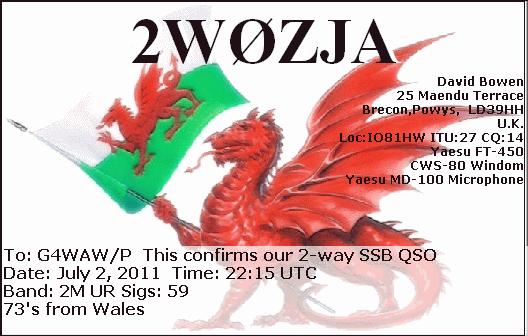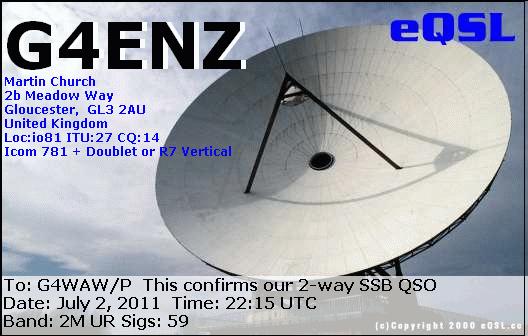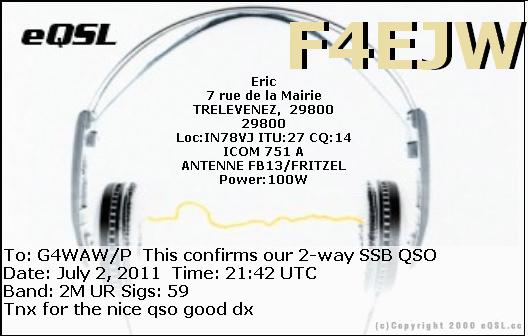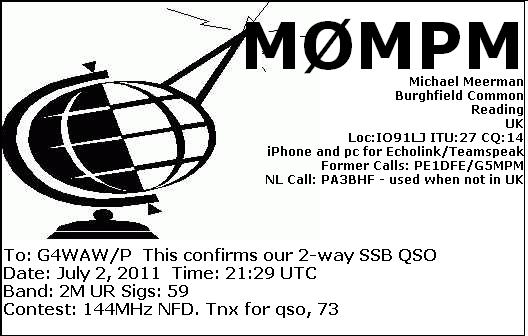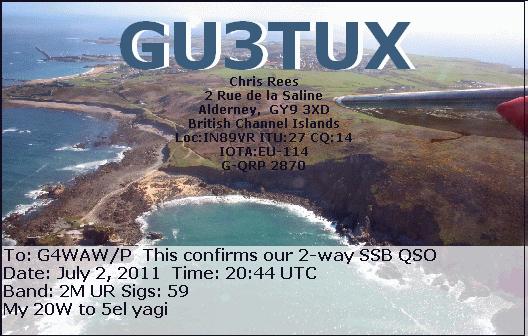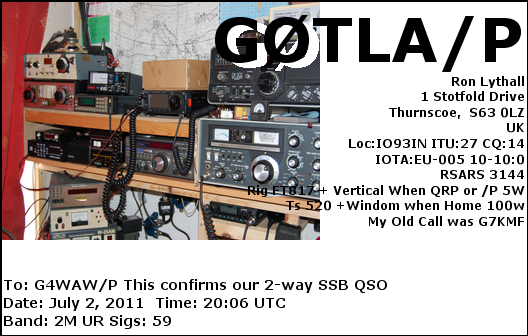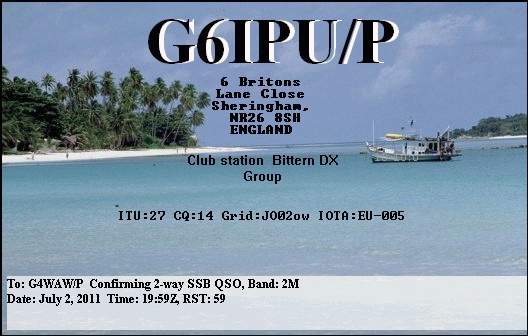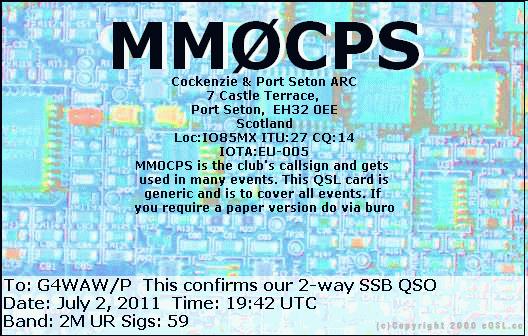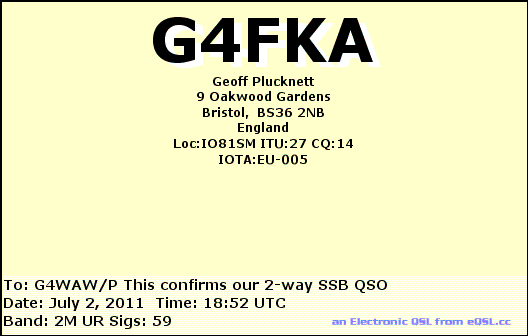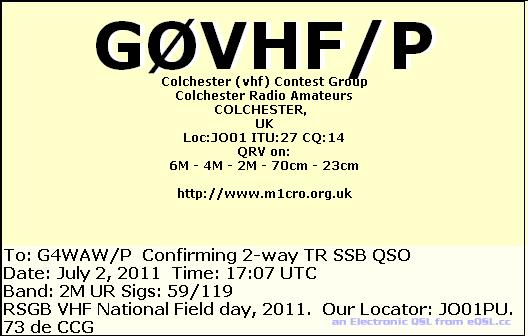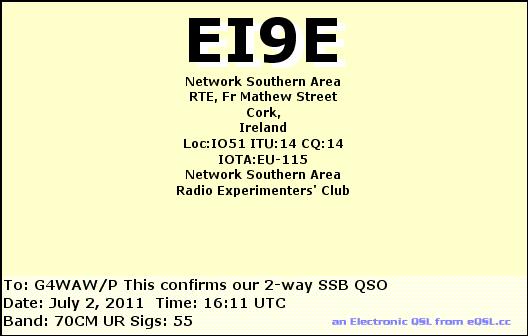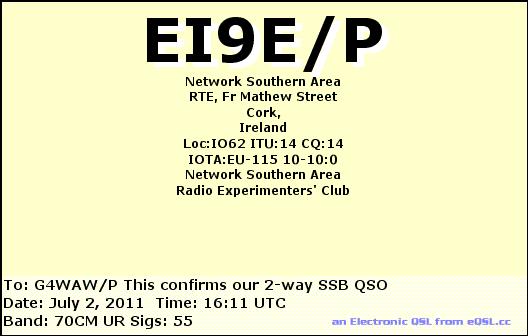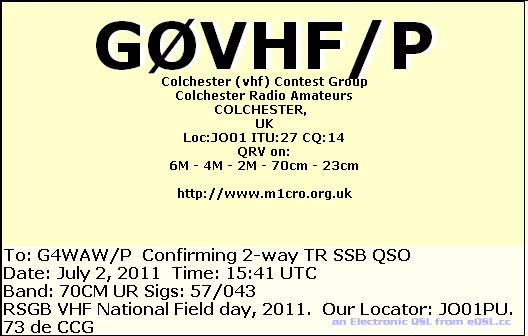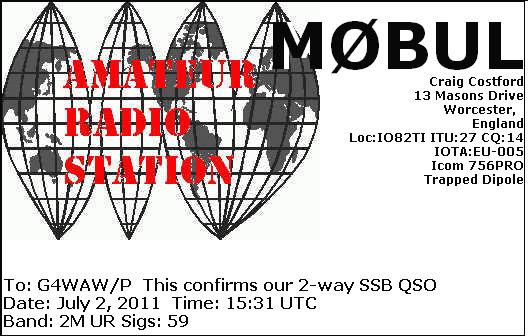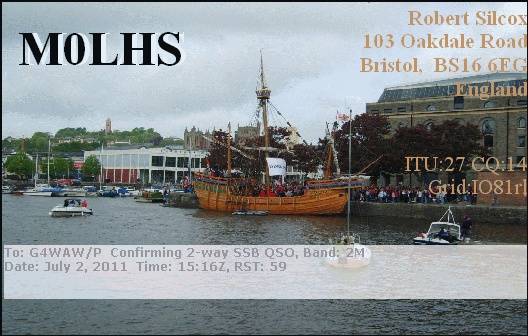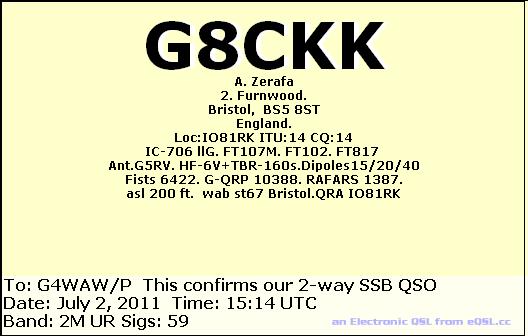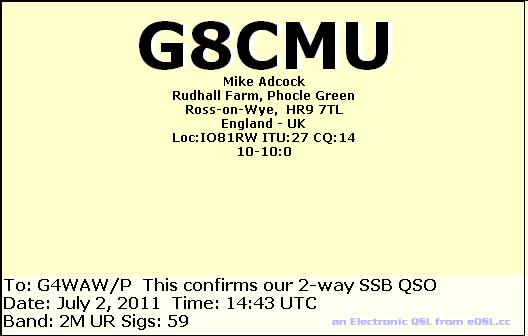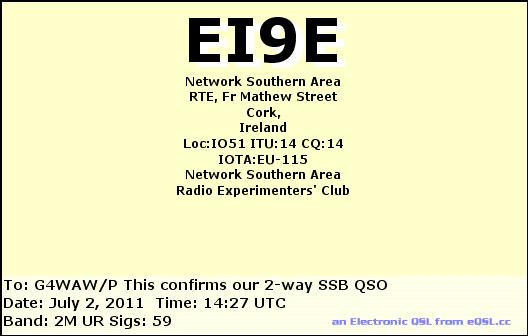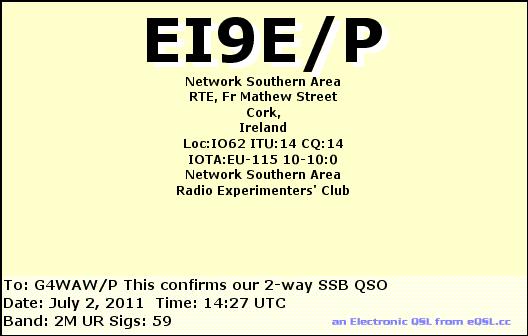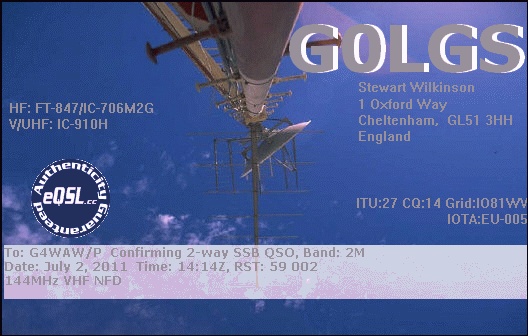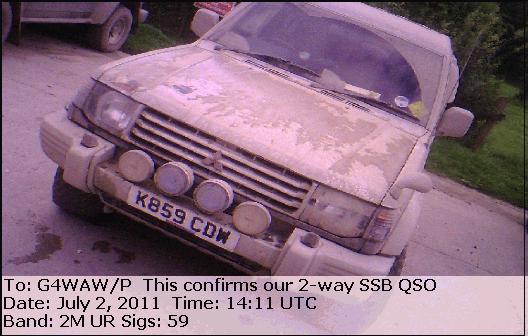 ---
2010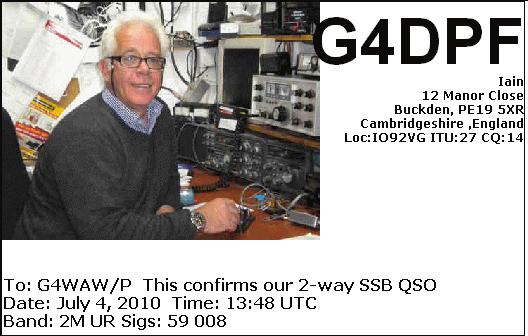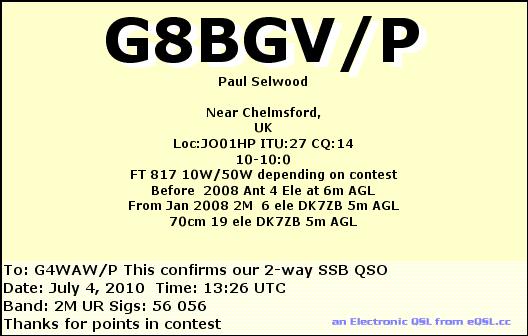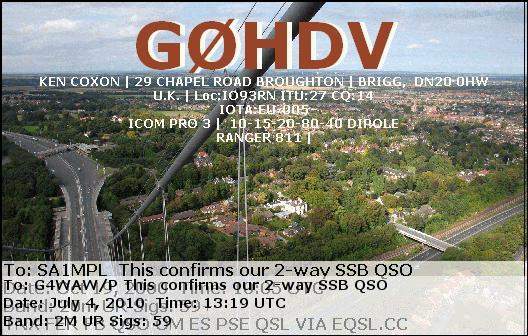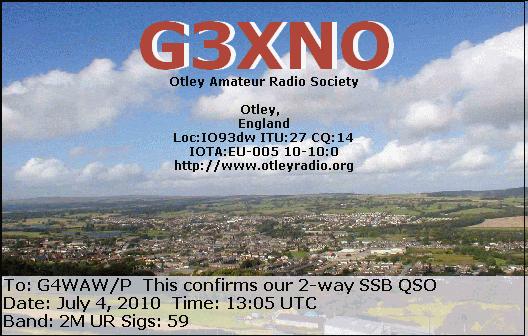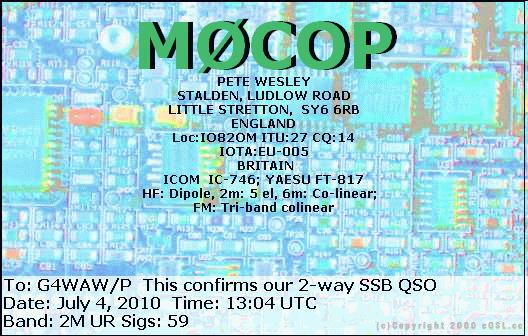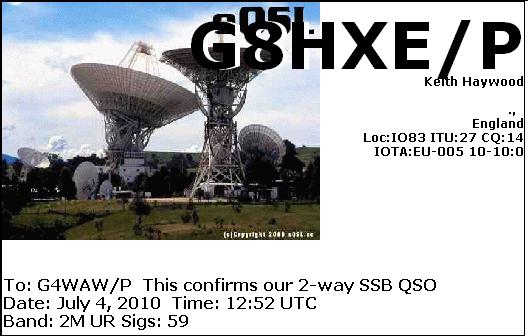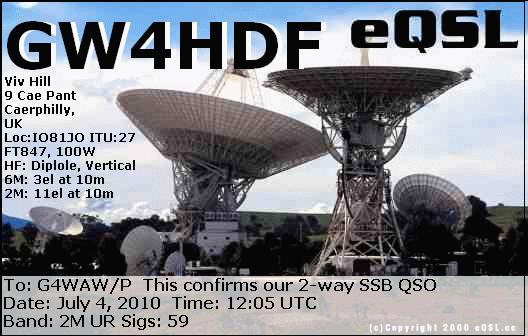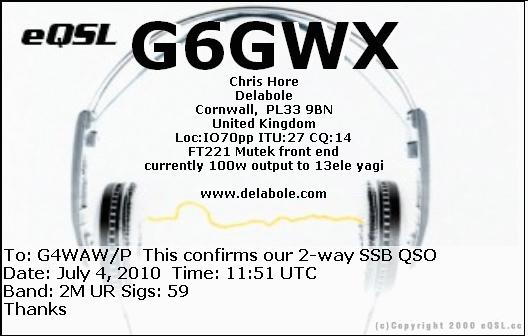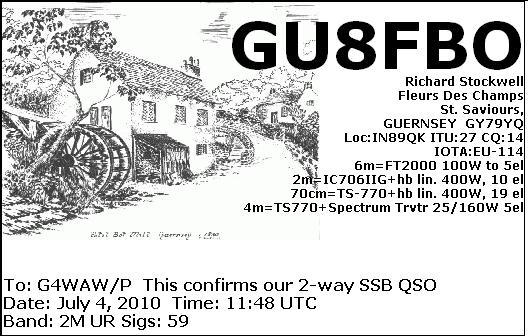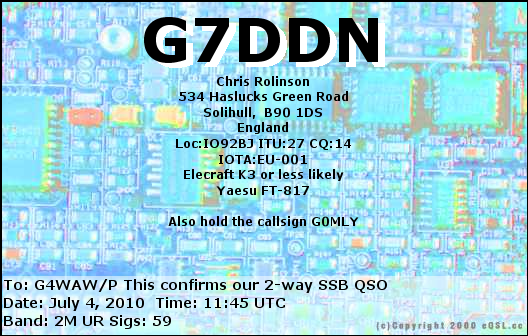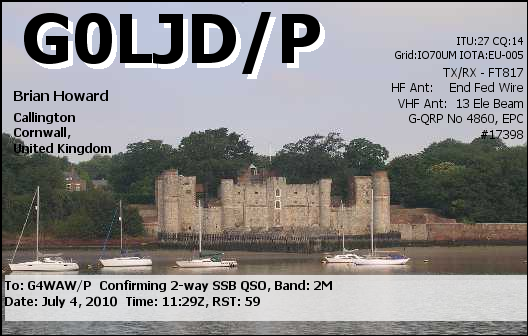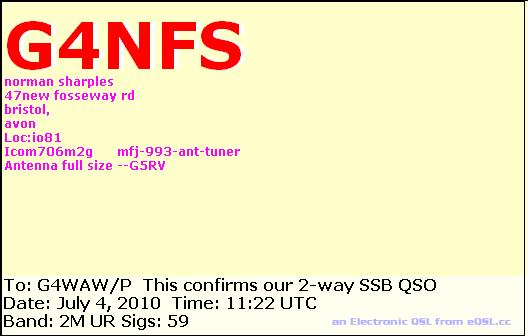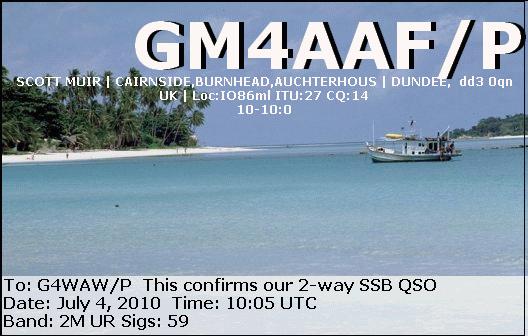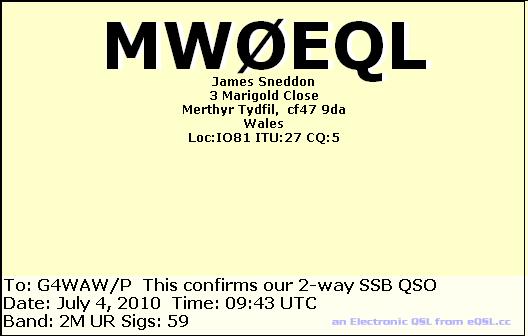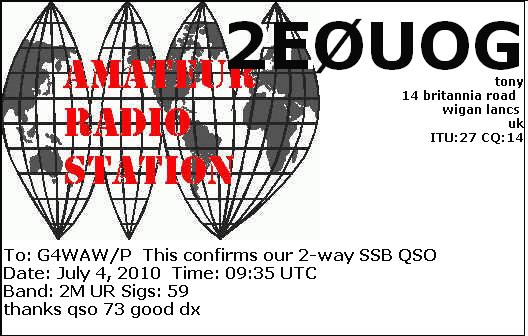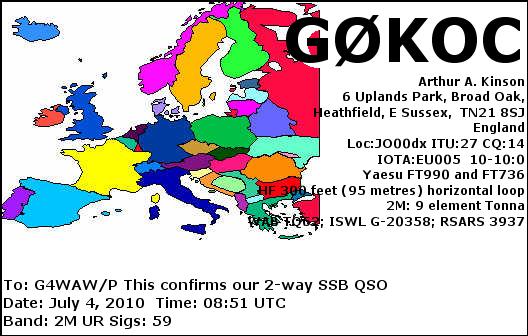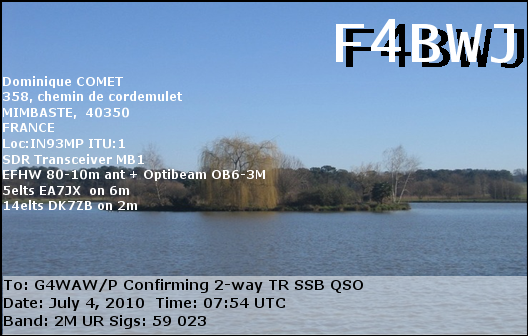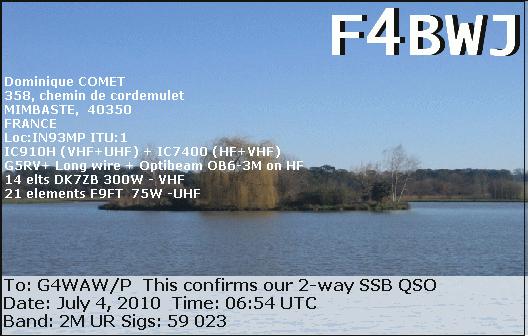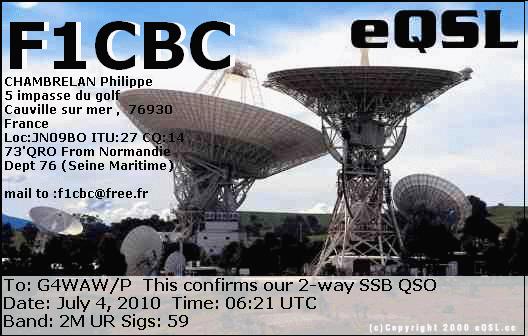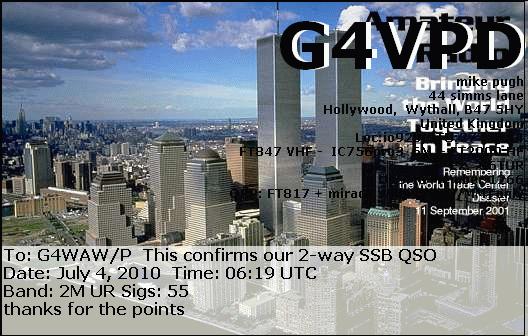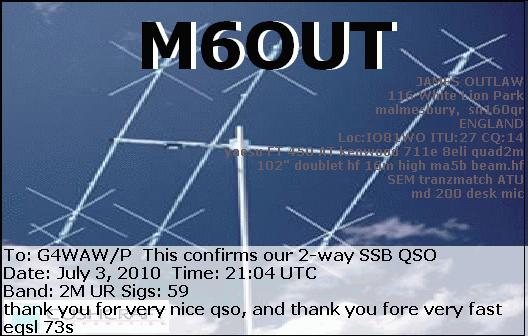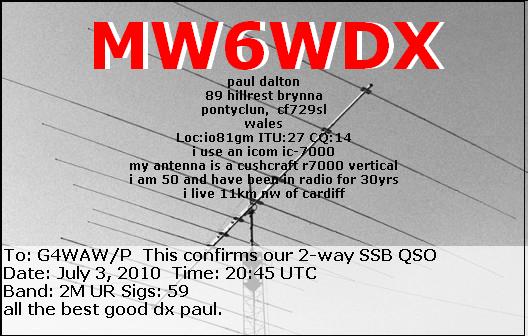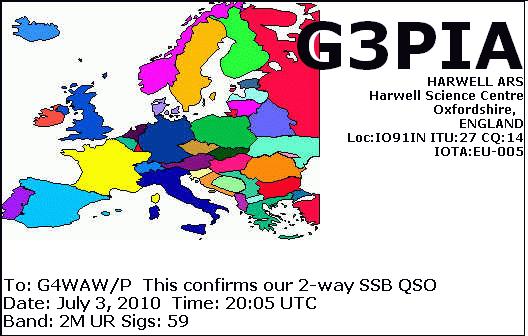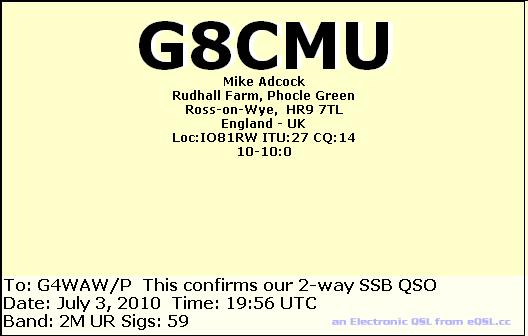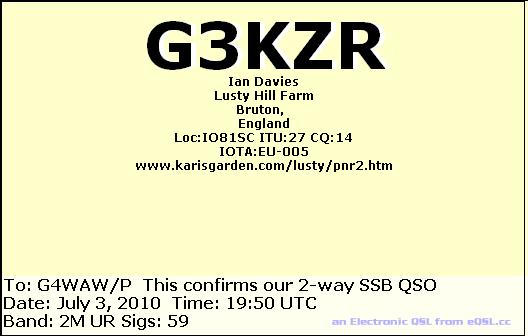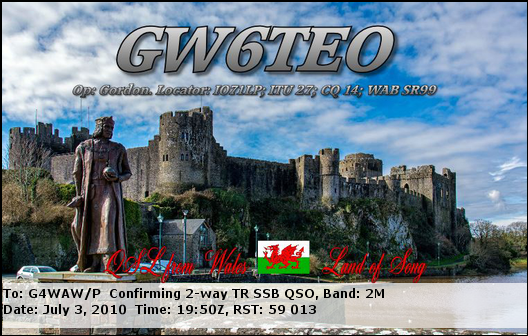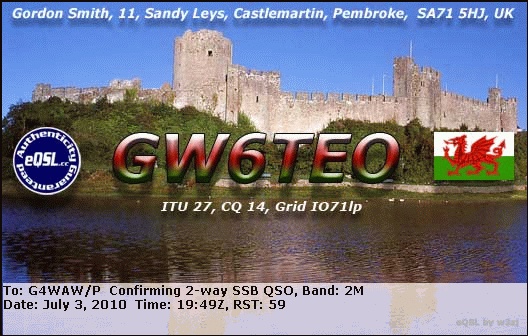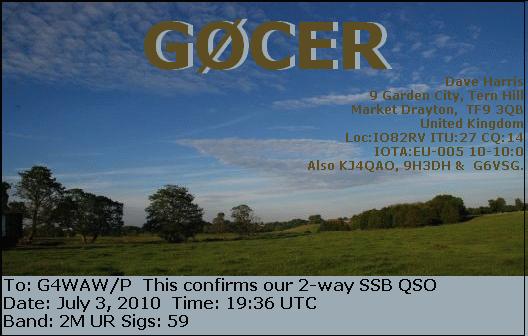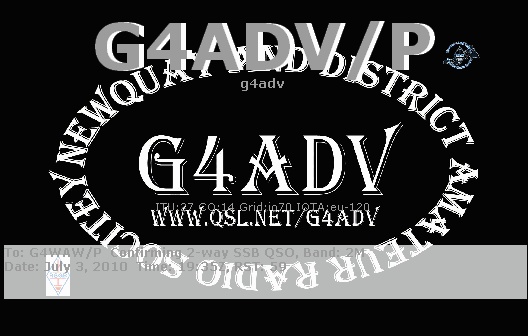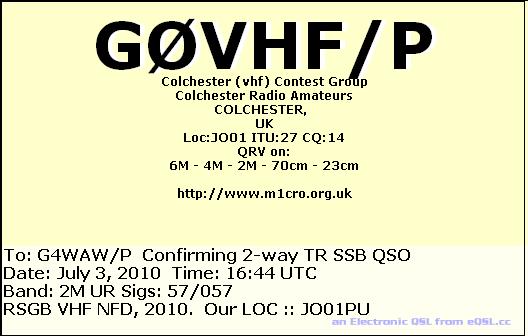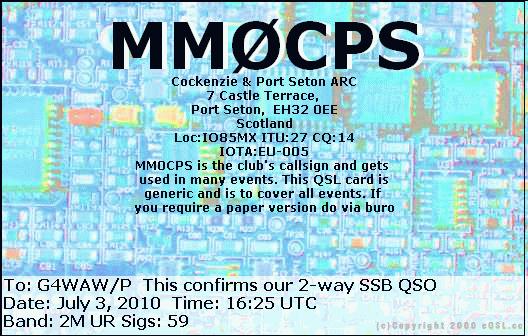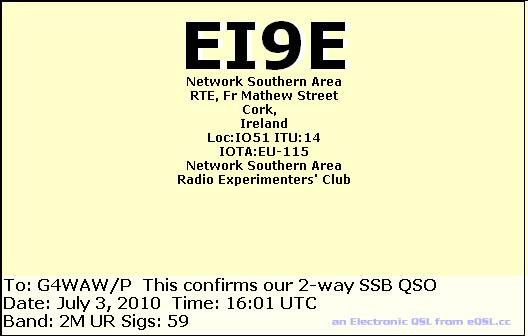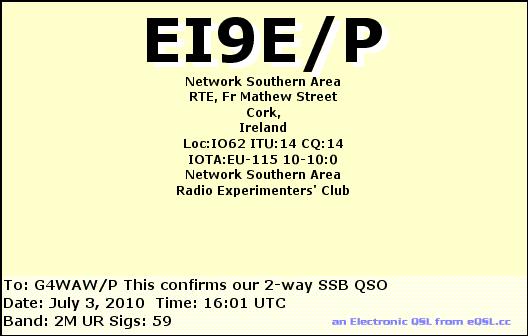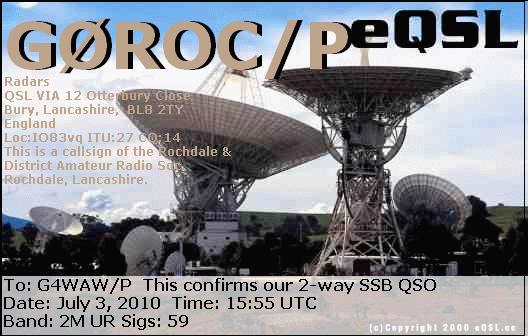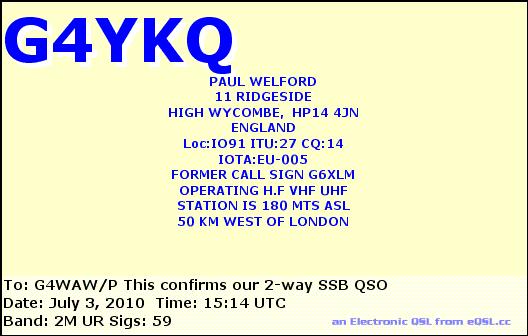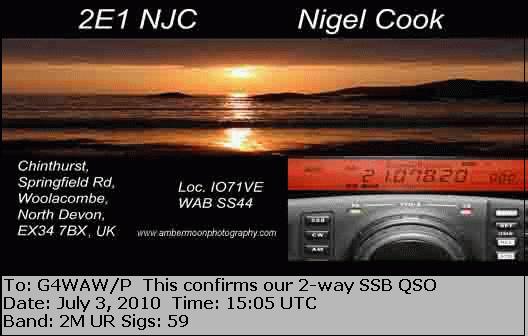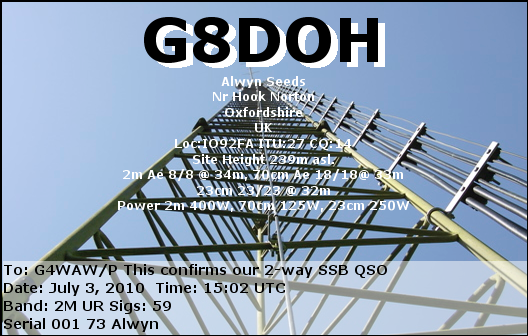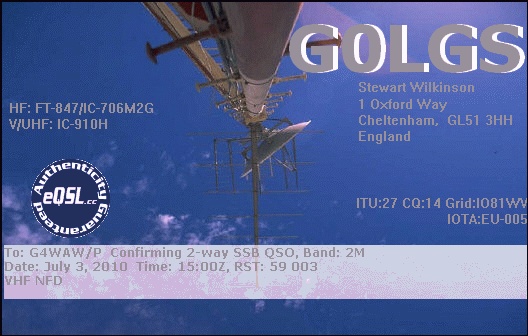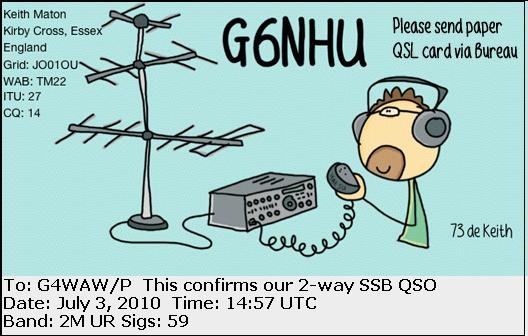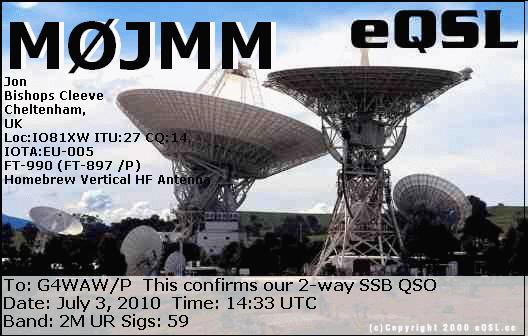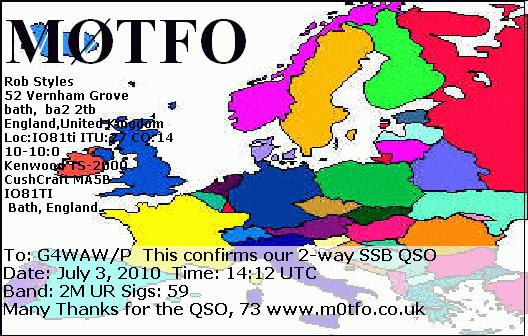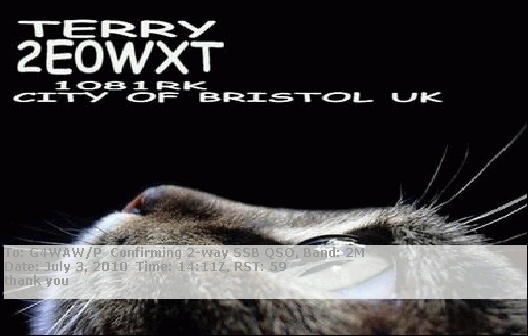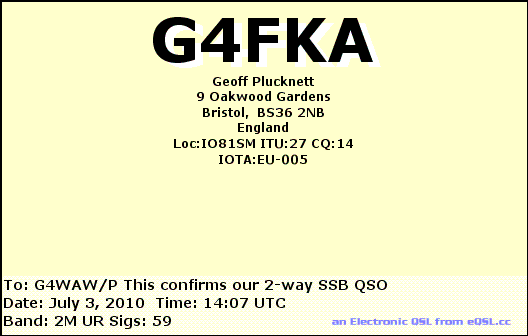 ---
2009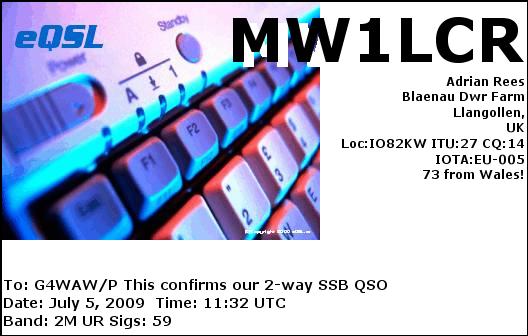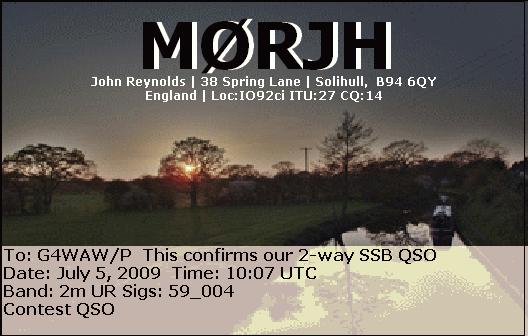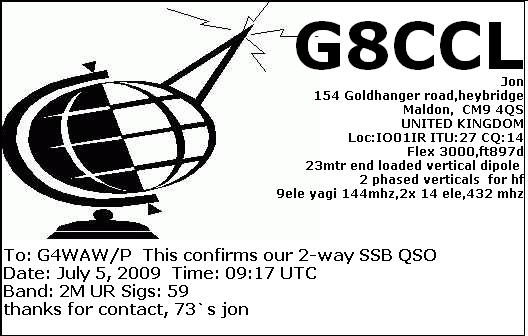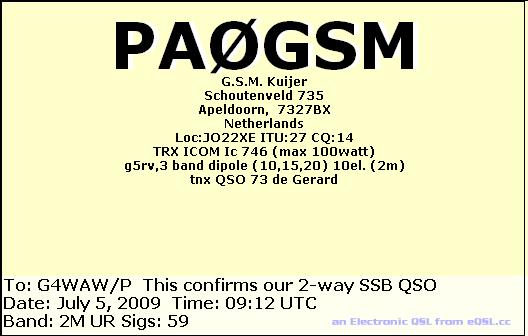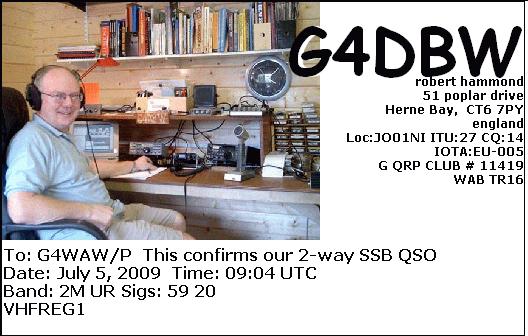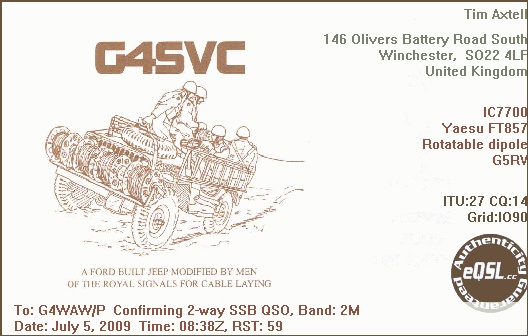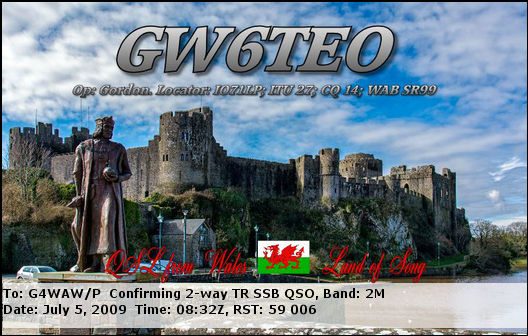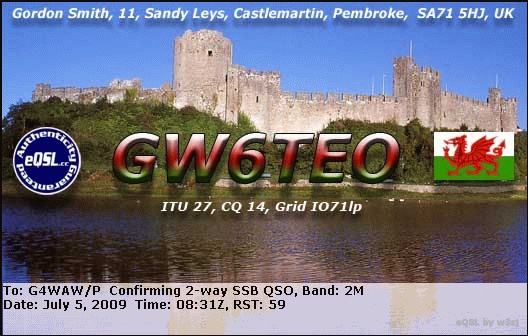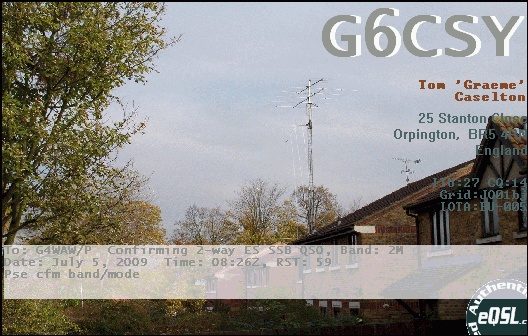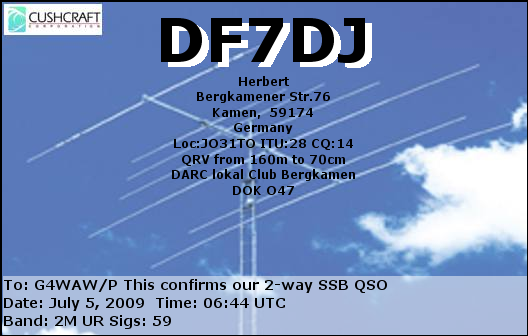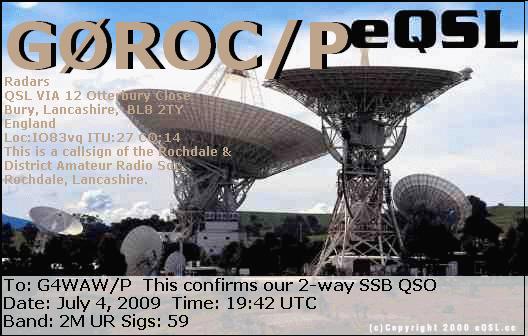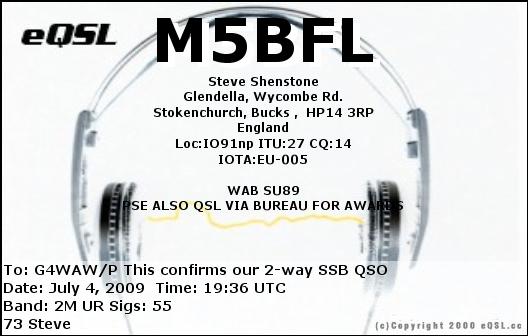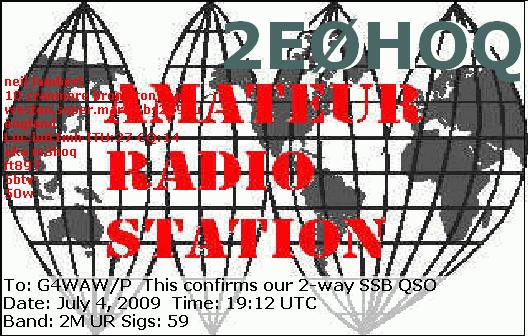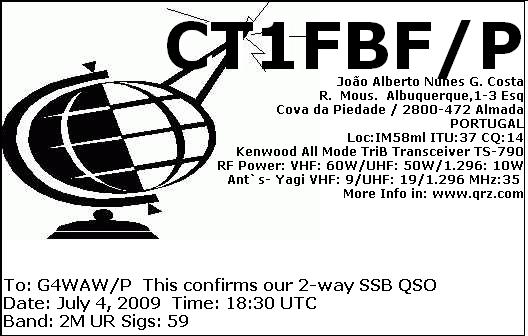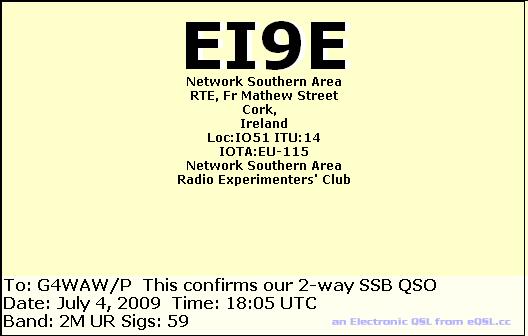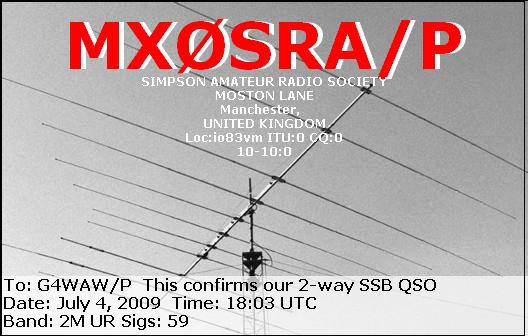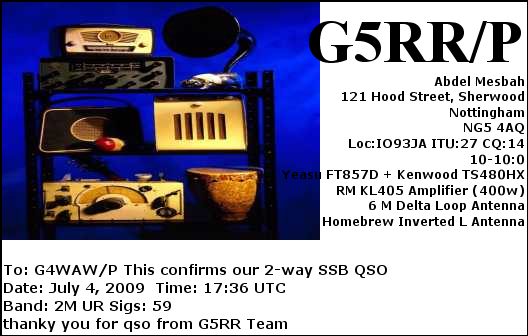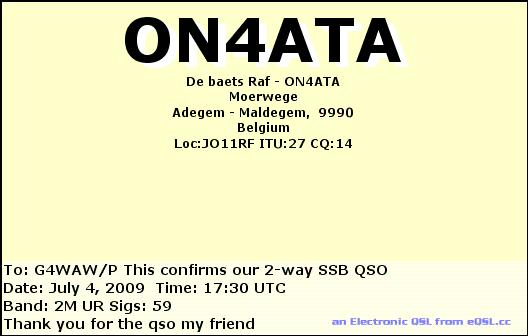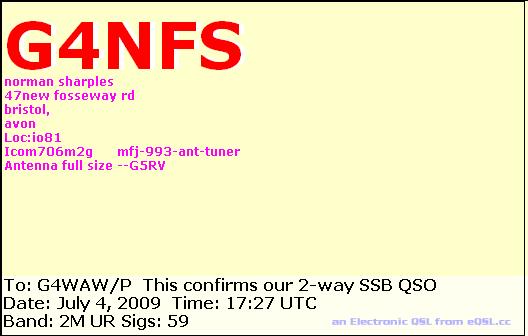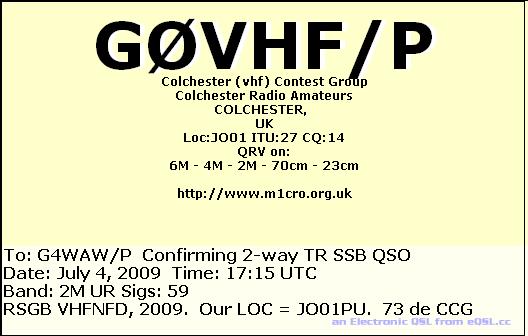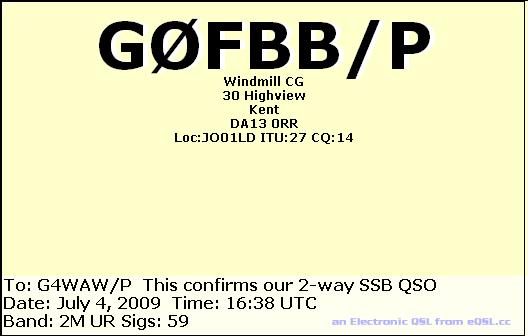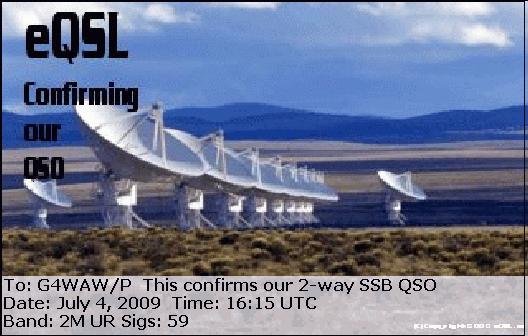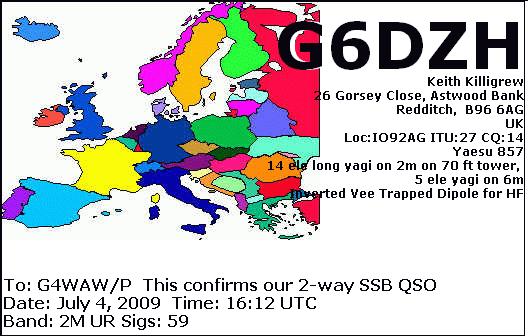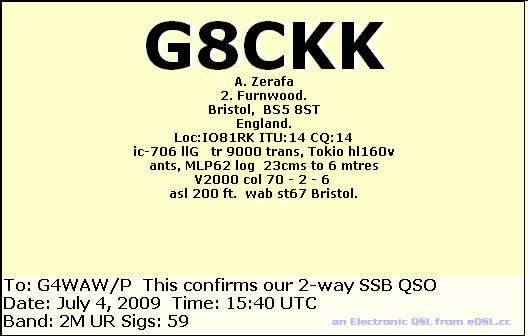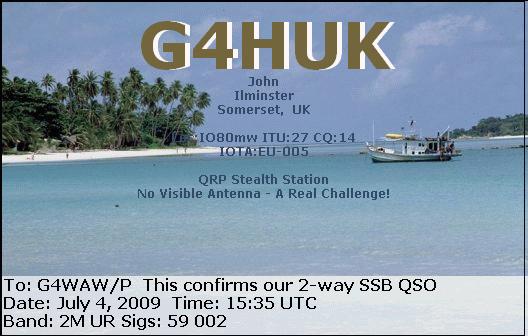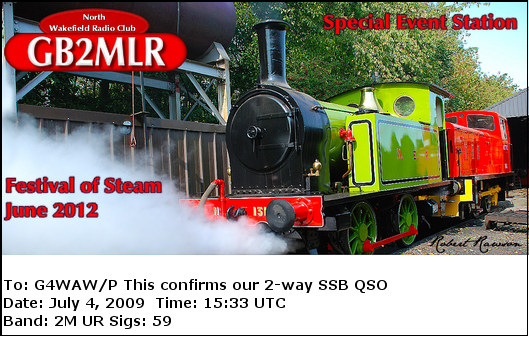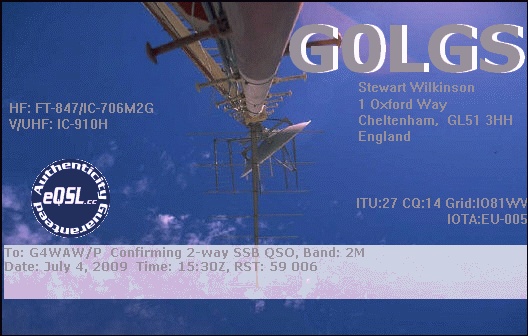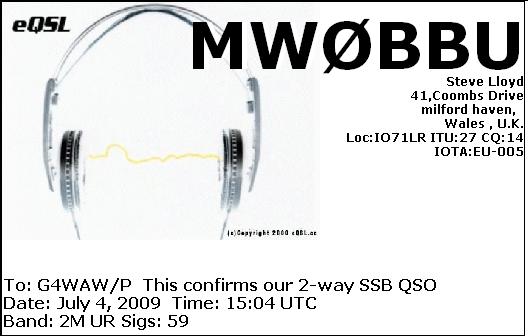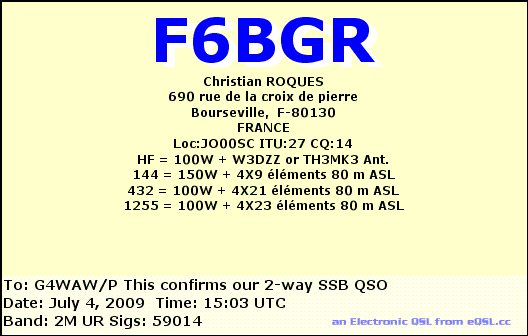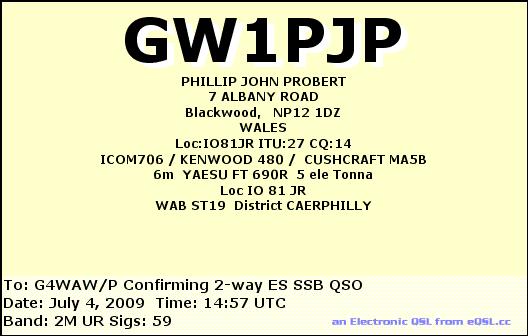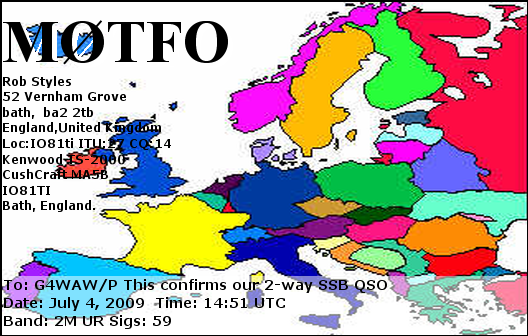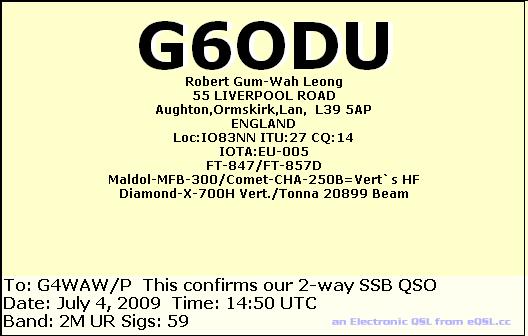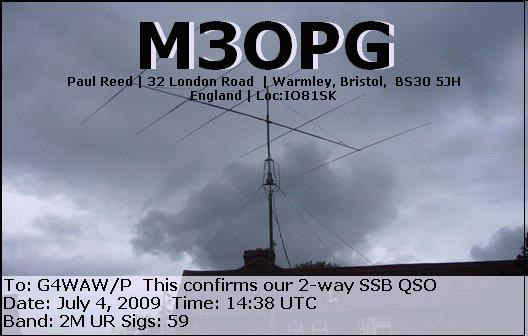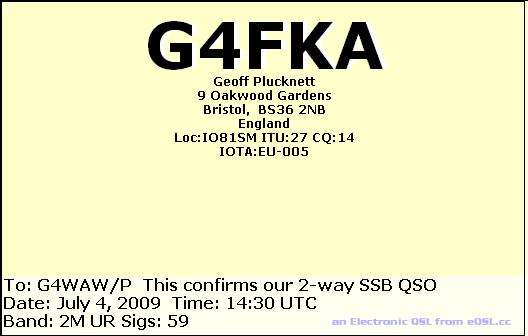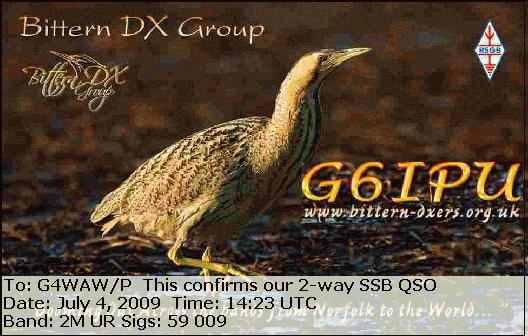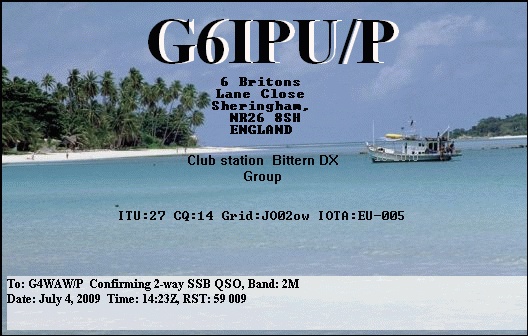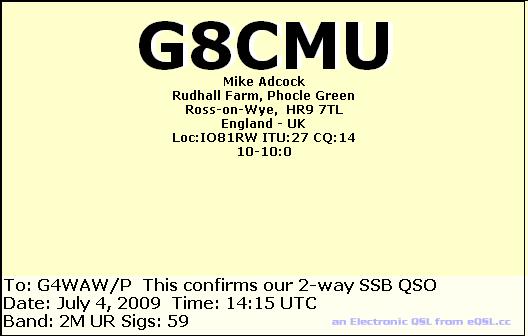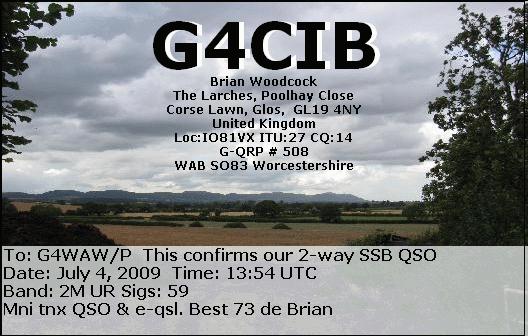 ---
2008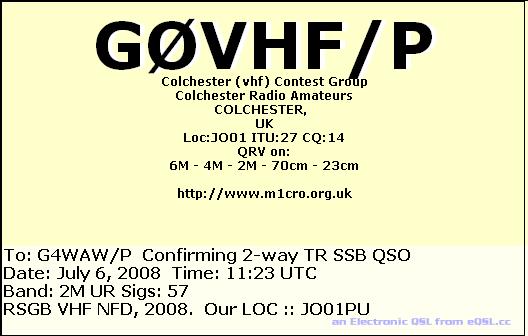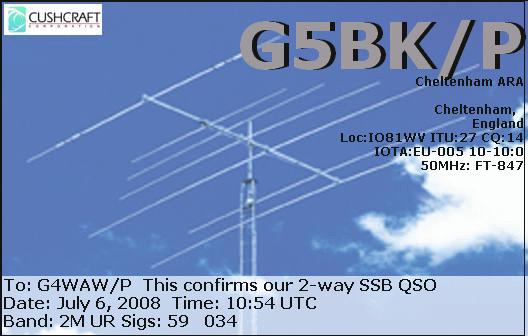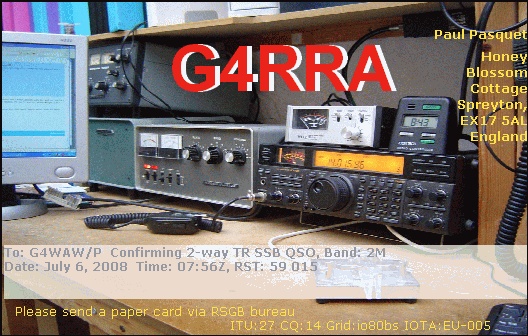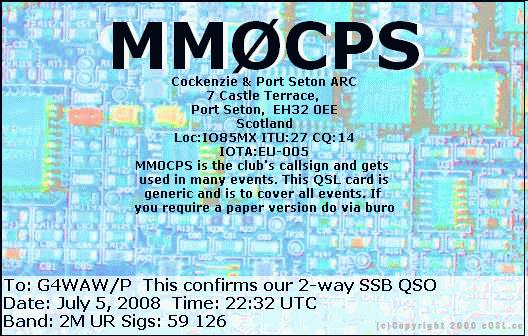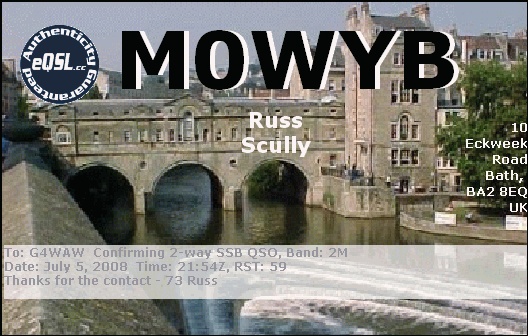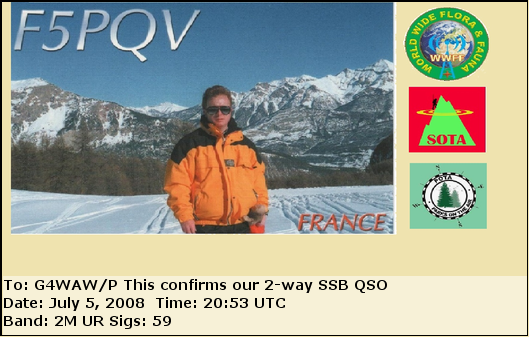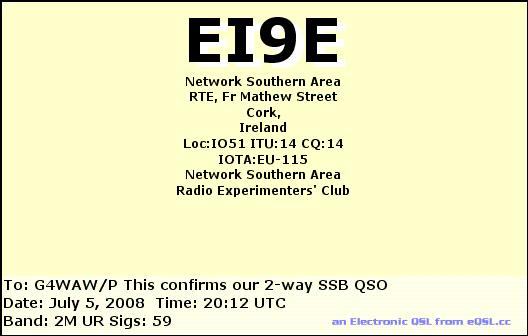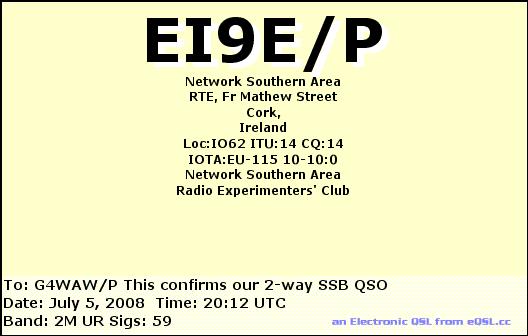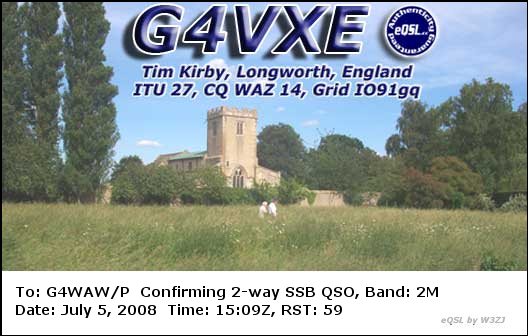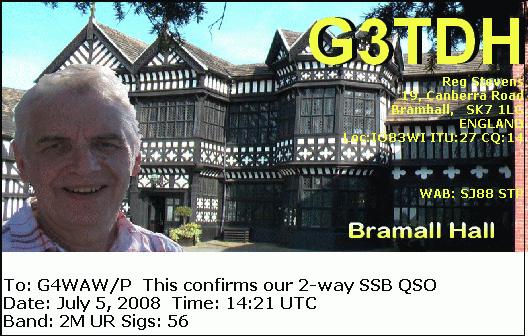 ---
2007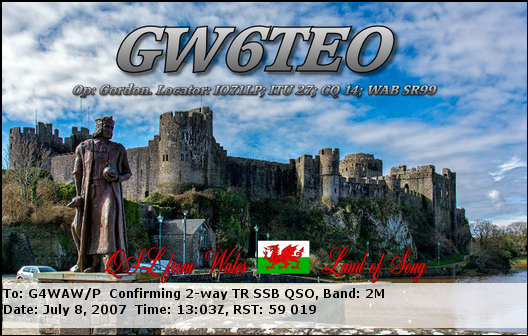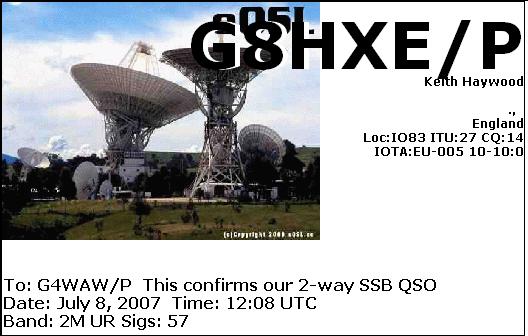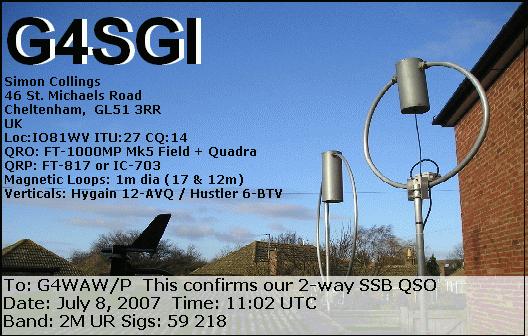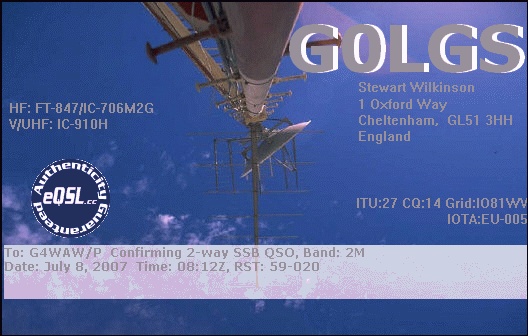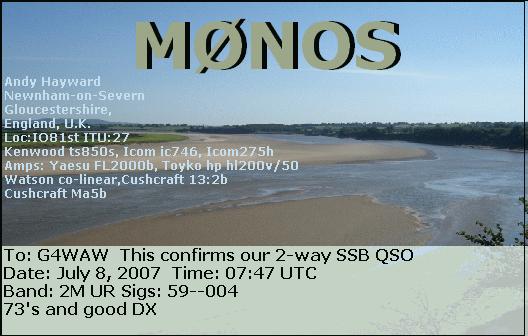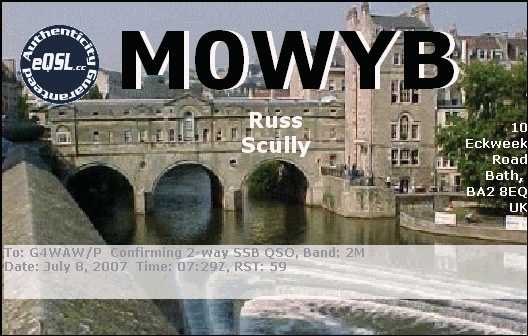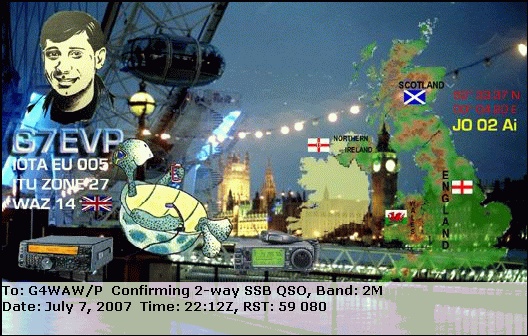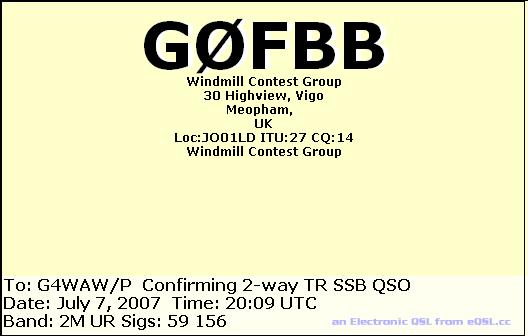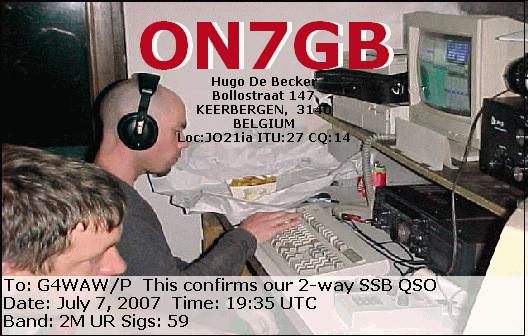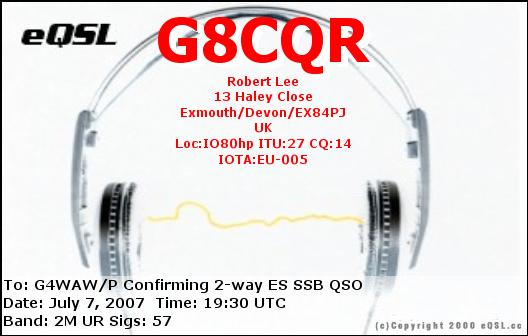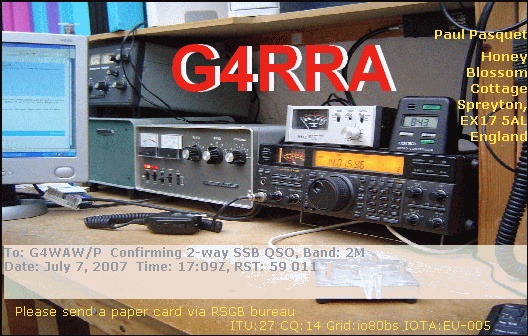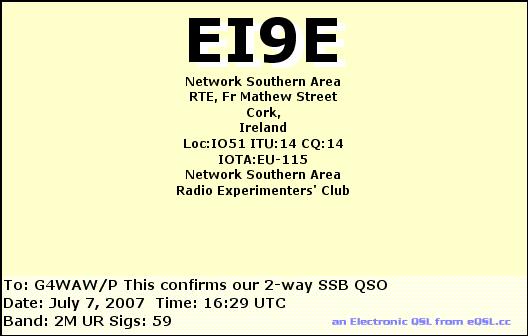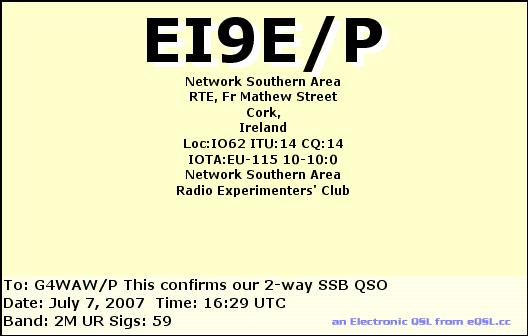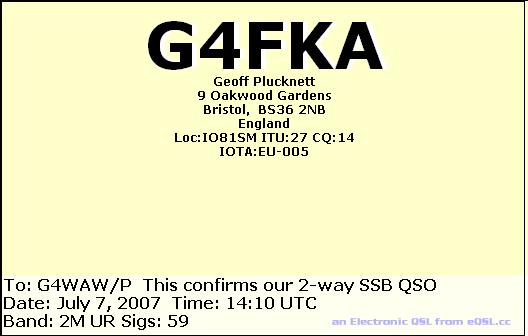 ---
2006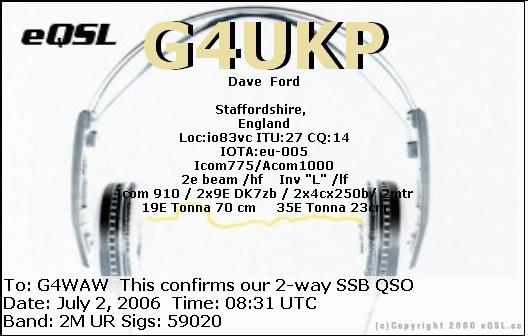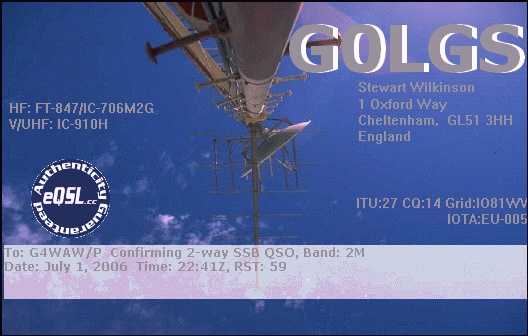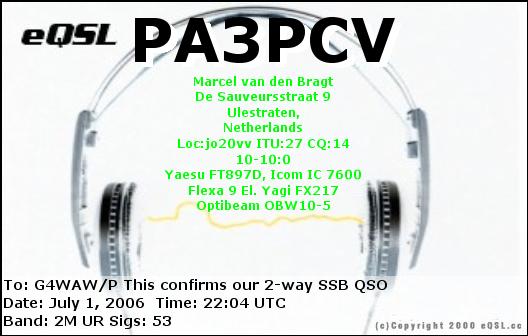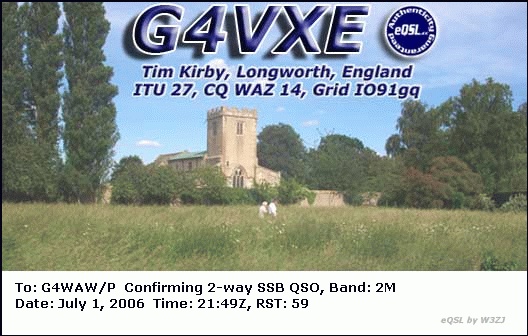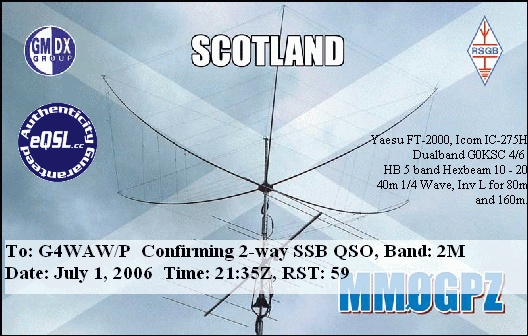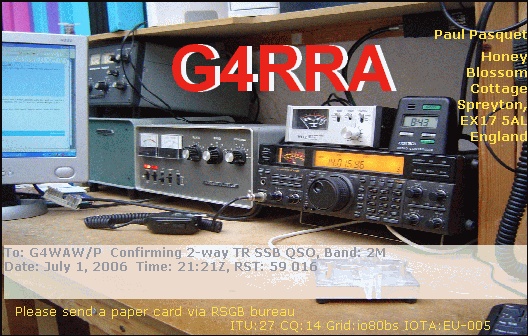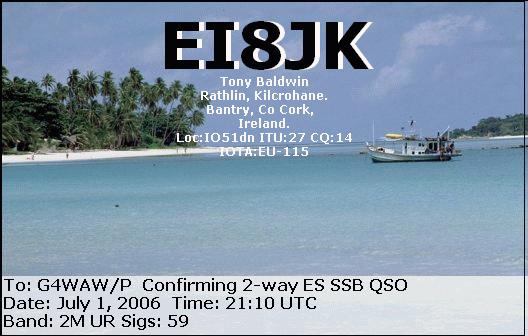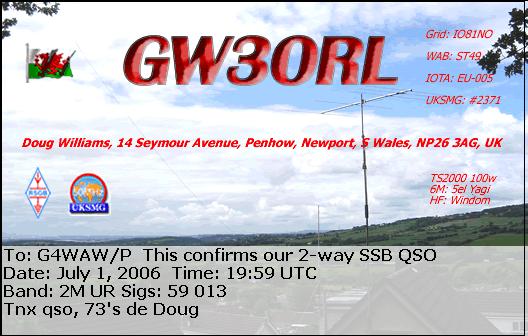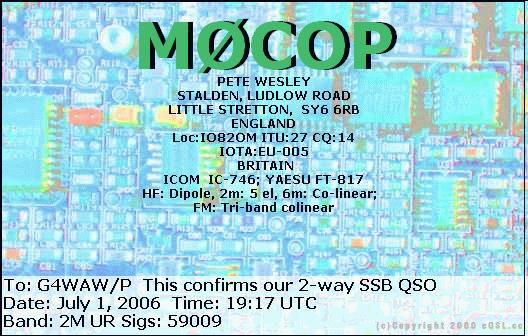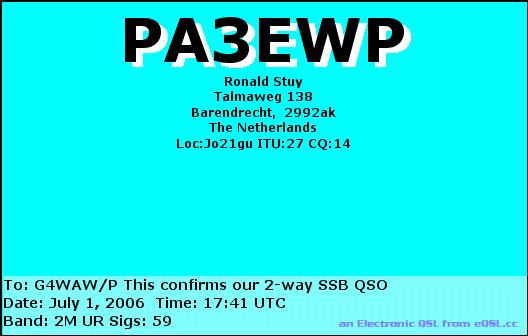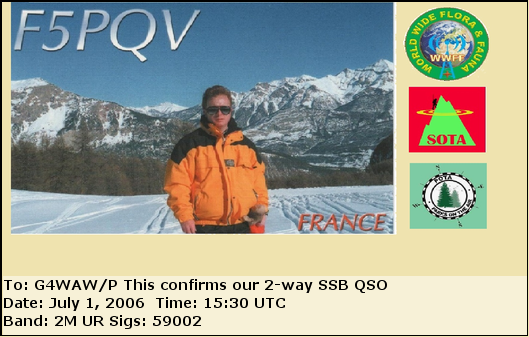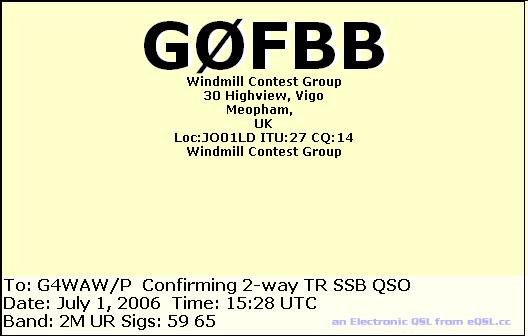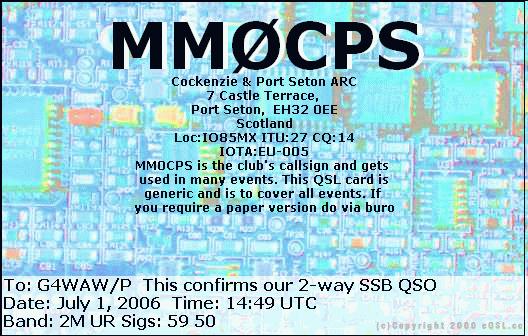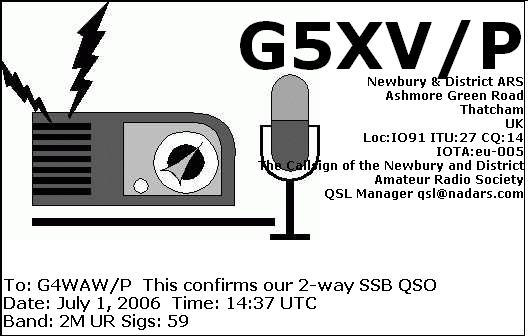 ---
2005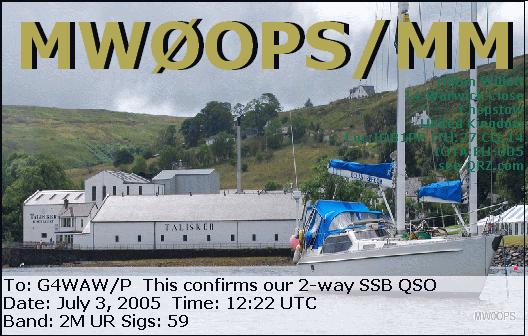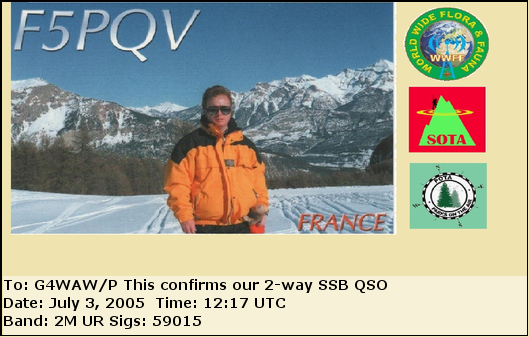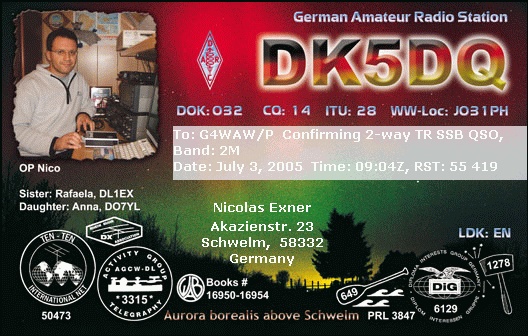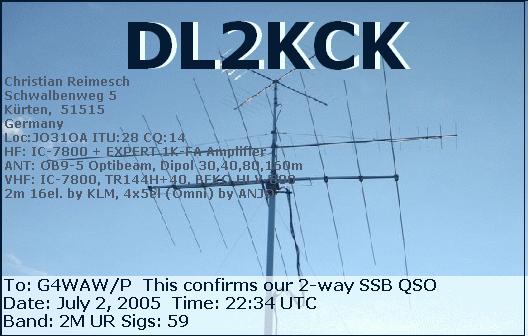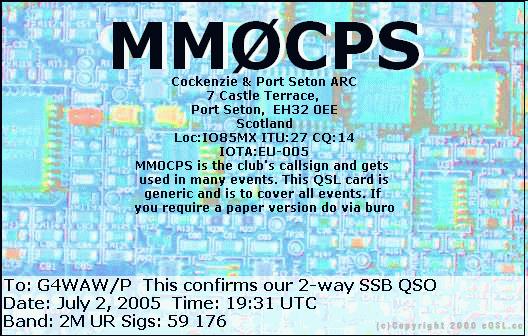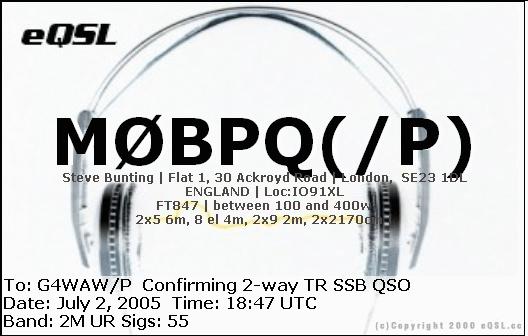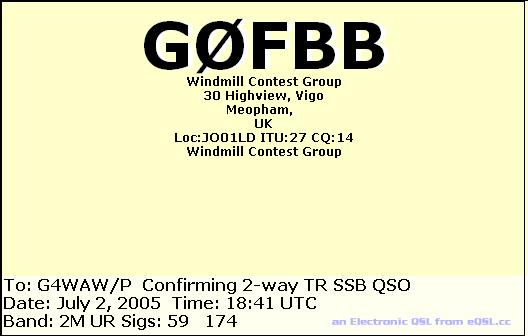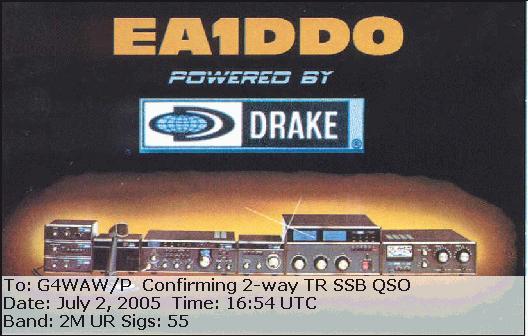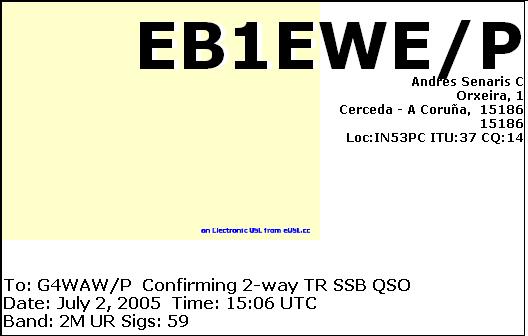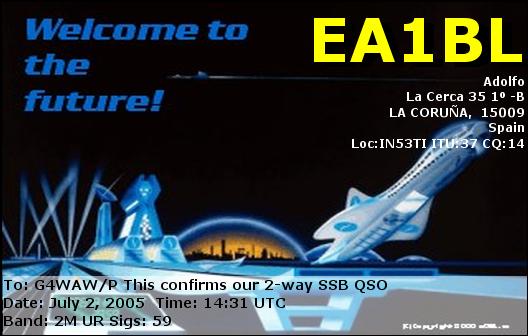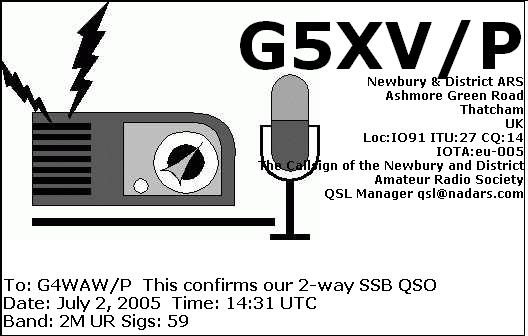 ---
2004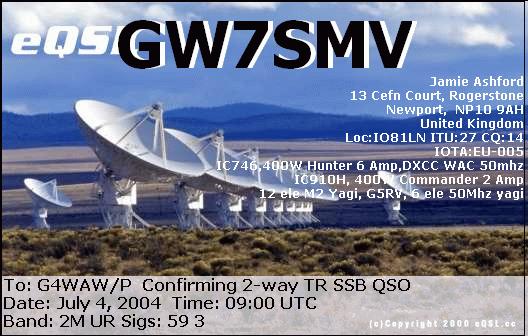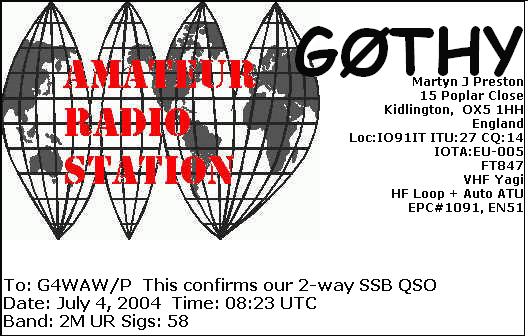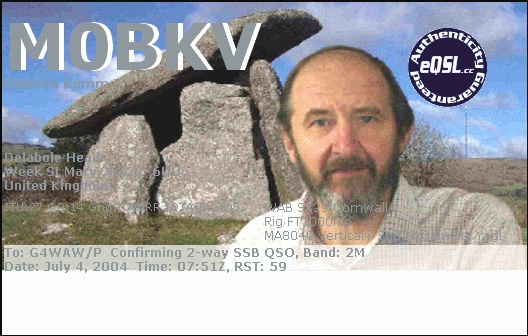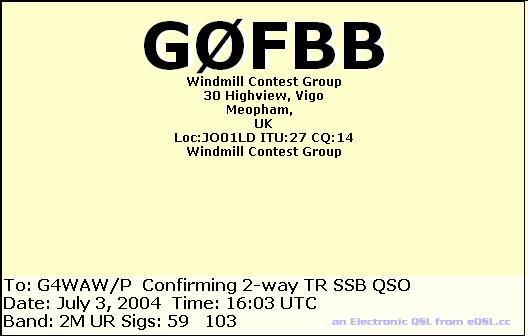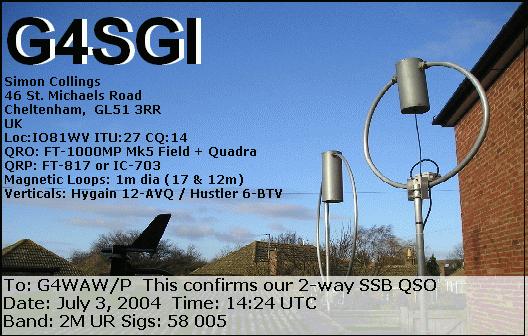 ---
2003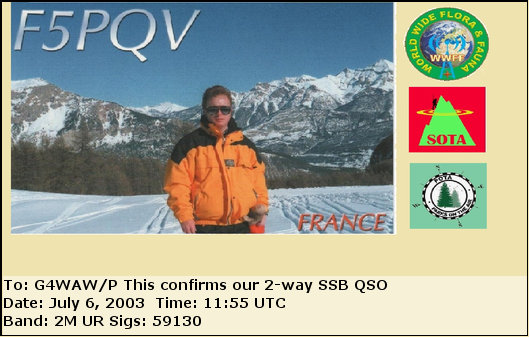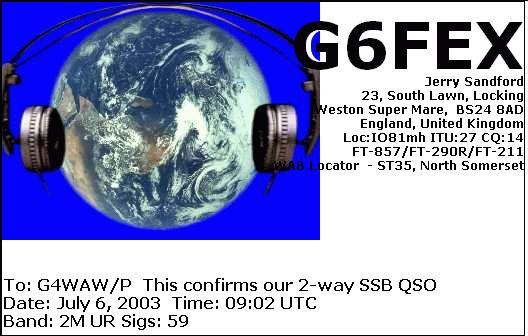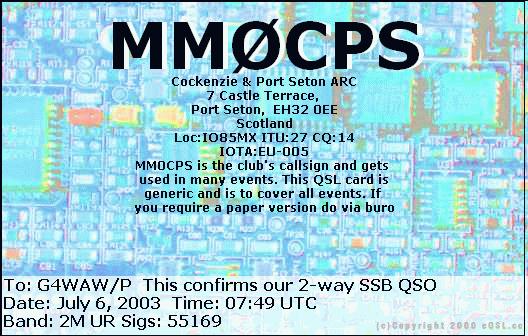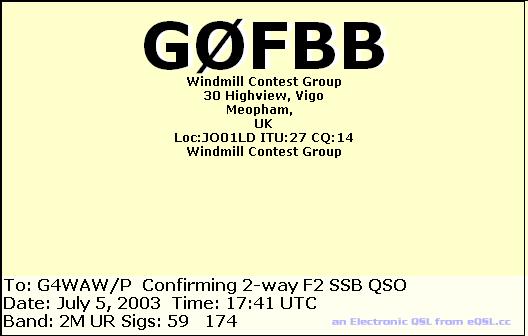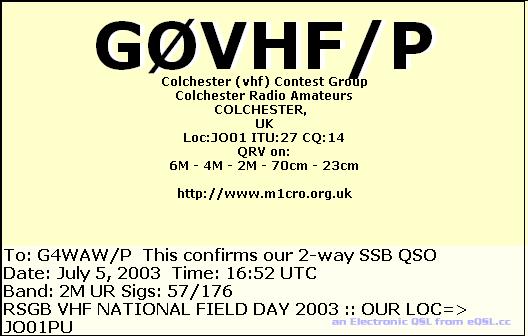 ---
2002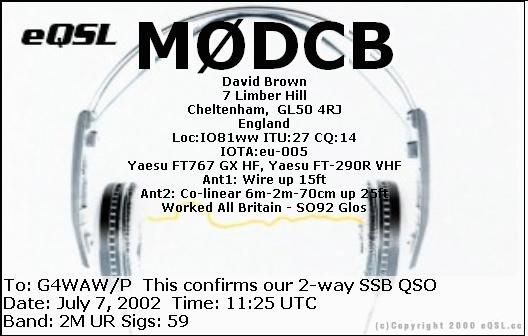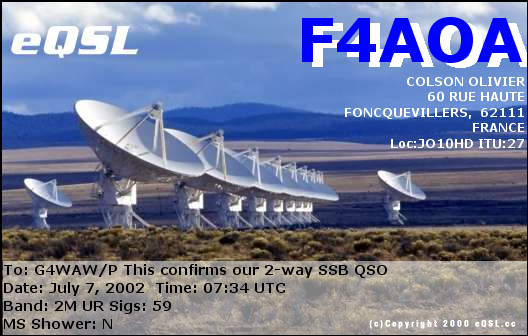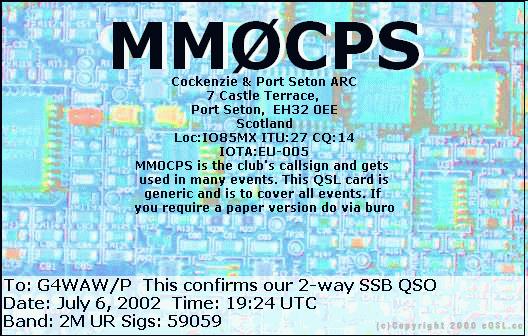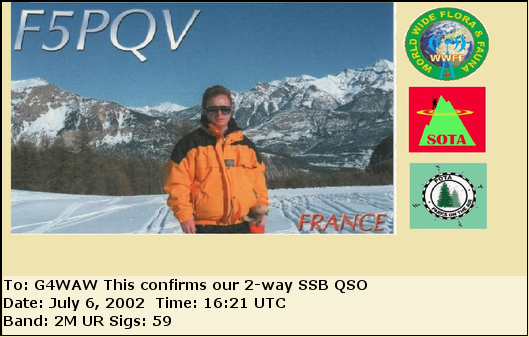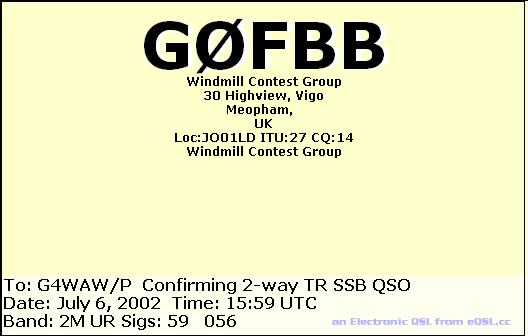 ---
1999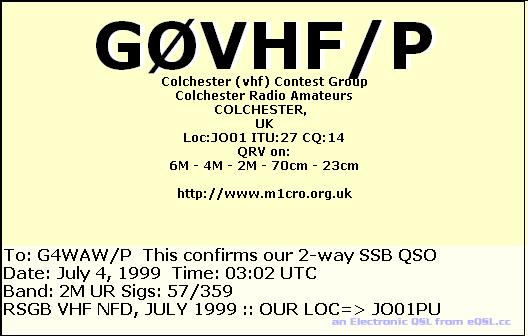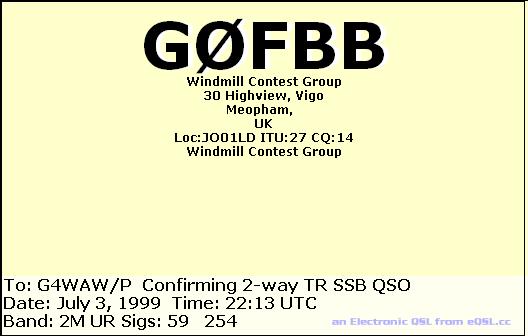 ---
1998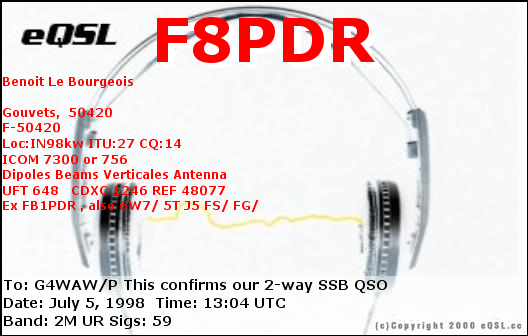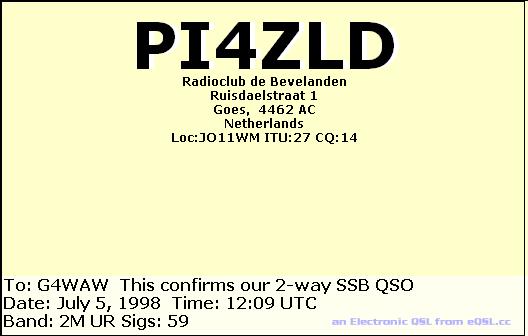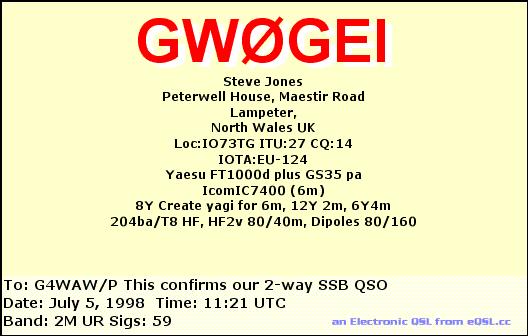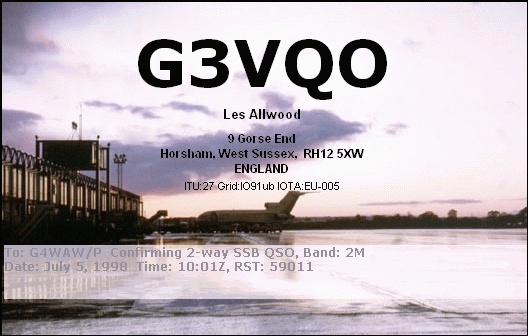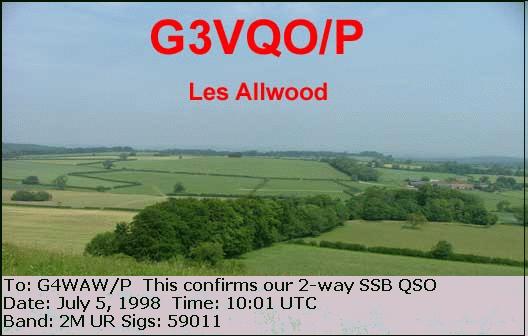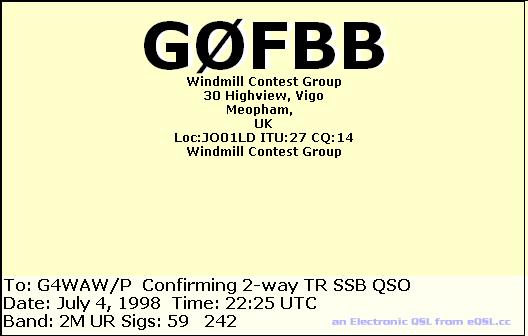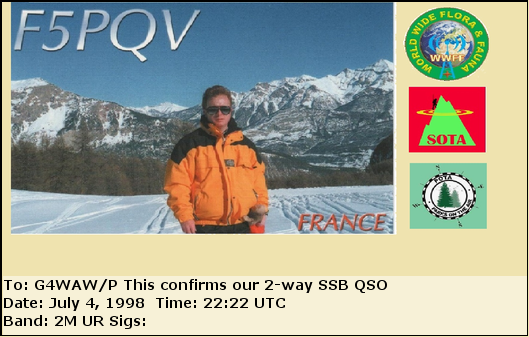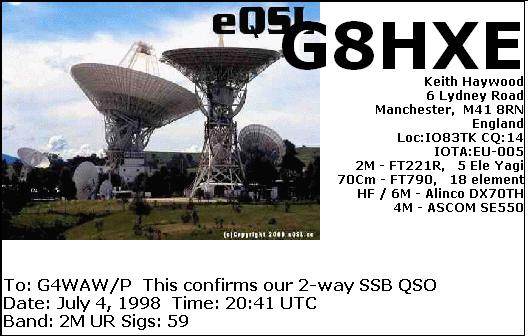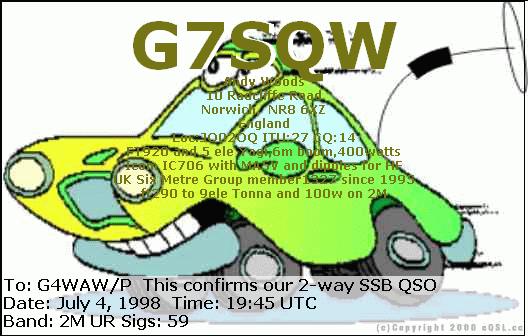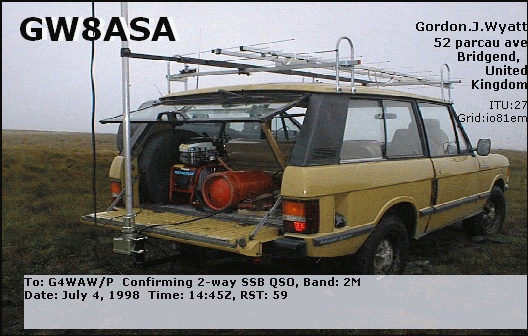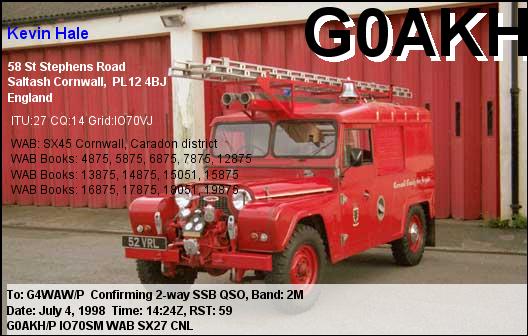 ---
1997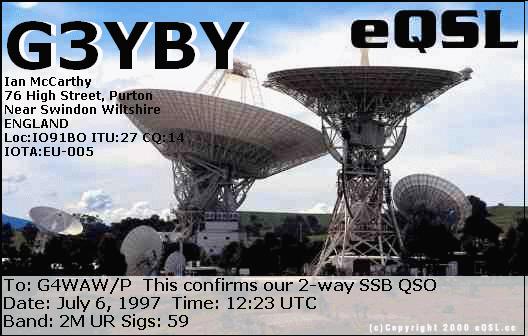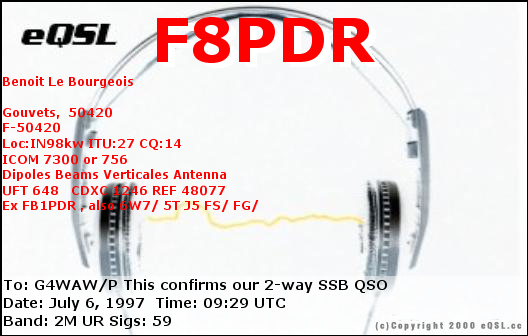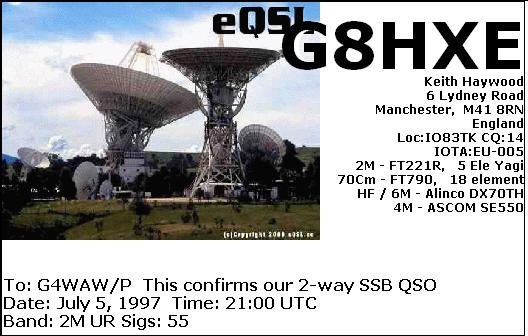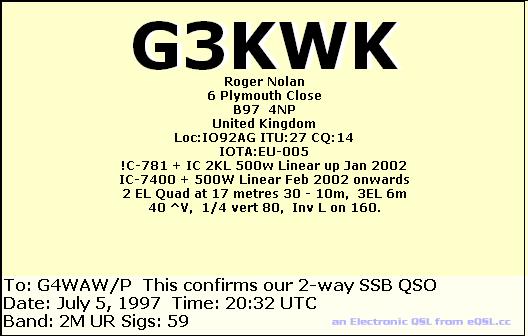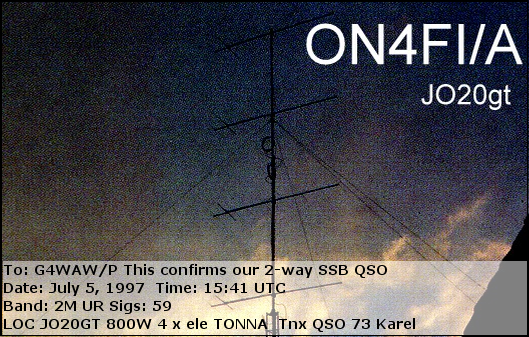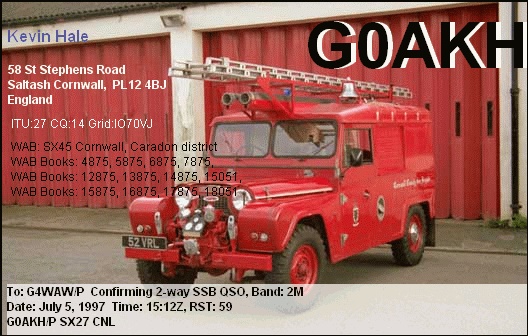 ---
1992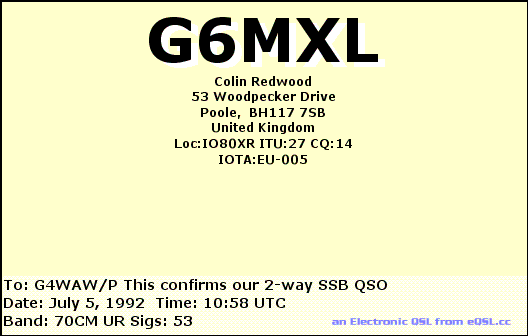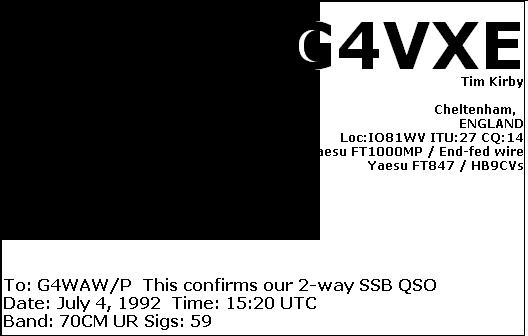 ---
1991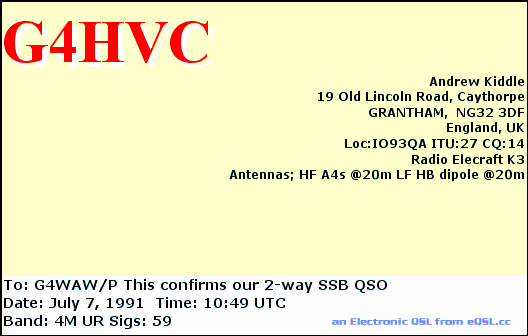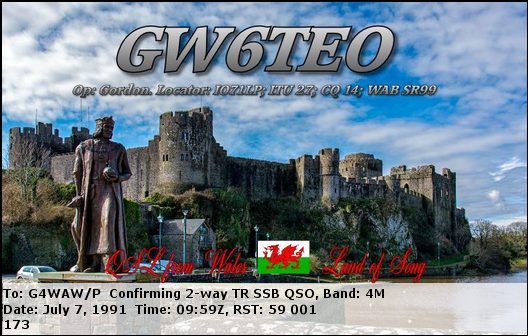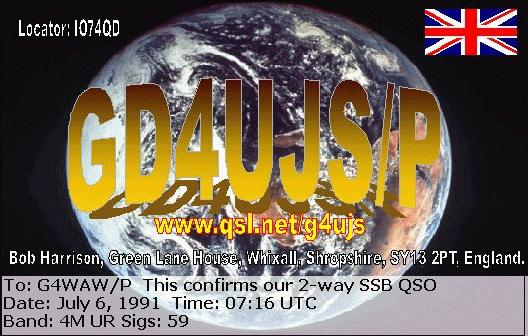 ---
1990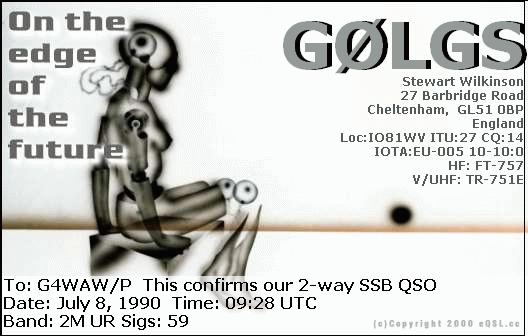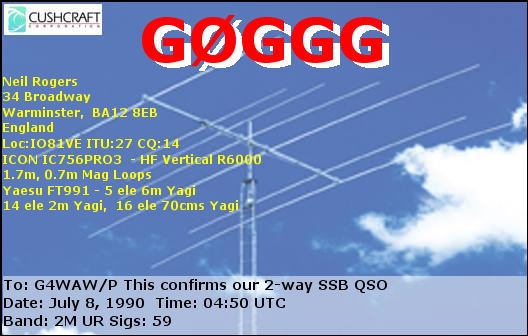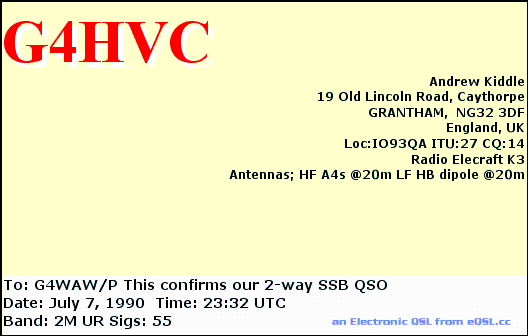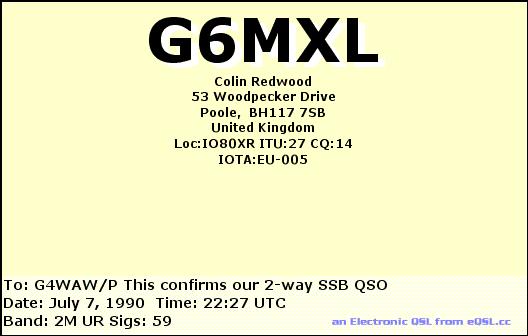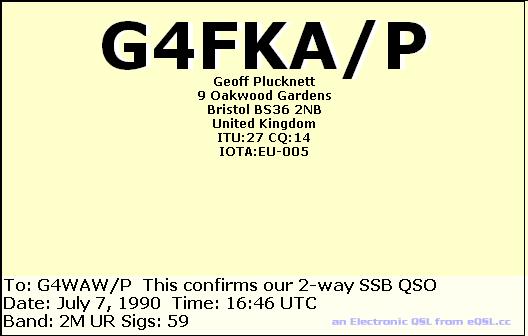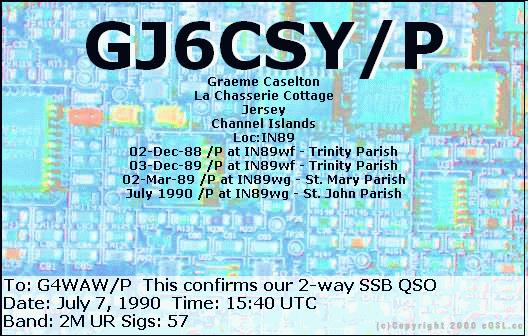 ---
1989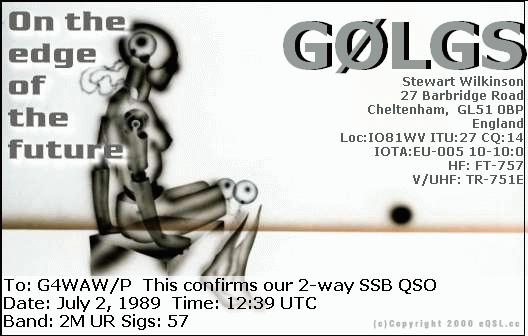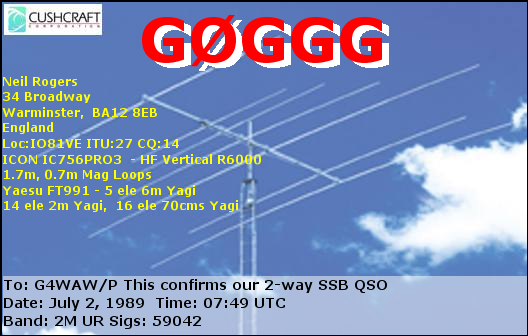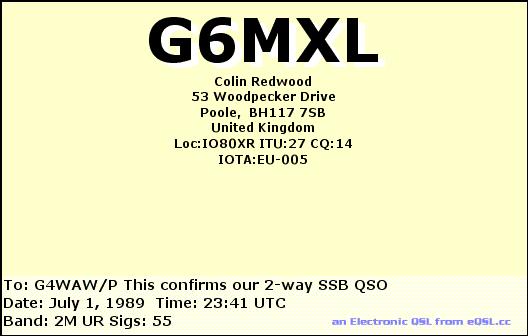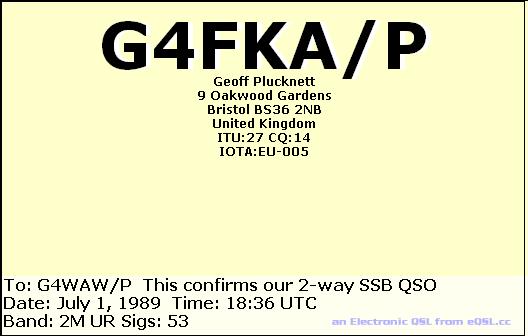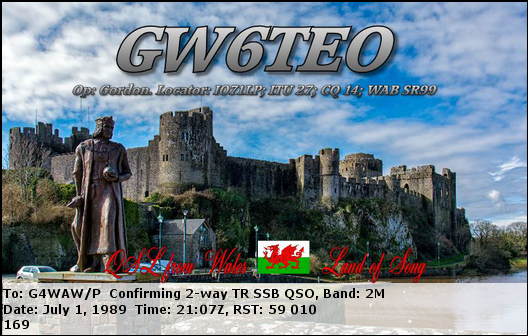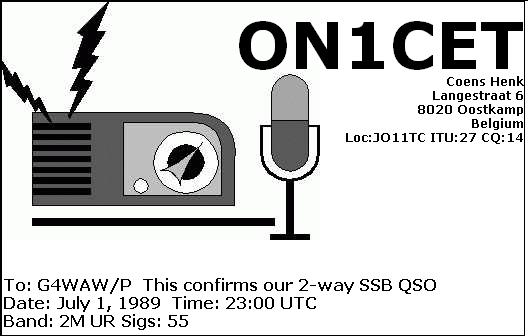 ---
1988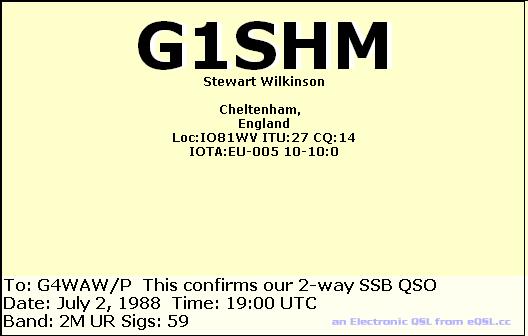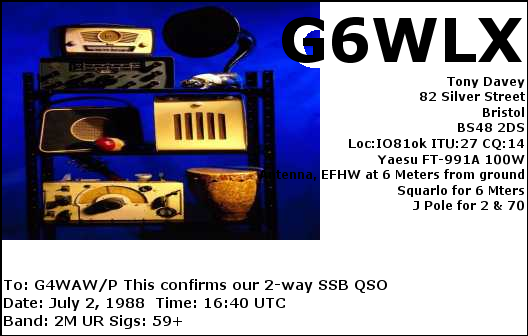 ---
1987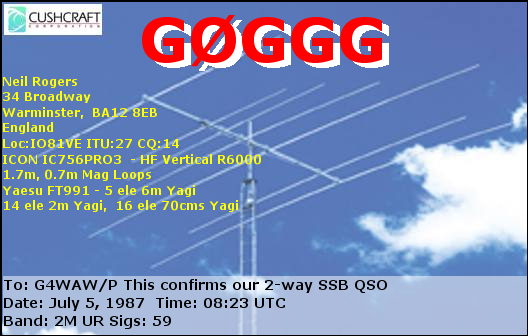 ---
1986
---
1985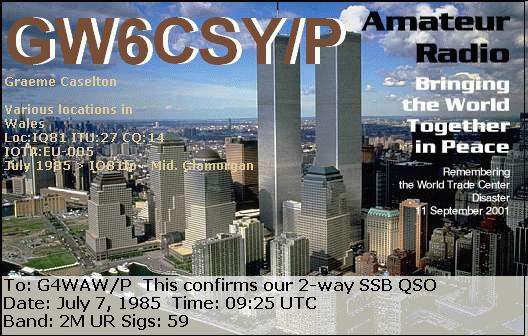 ---