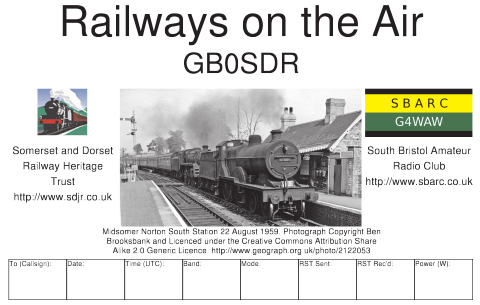 Introduction
Below are some of the QSL cards we have received through the eQSL (and other) systems.
The card shown to the left is the QSL design adopted for early paper QSL cards sent to all stations who requested a QSL card via the RSGB Bureau and for electronic cards. We have stopped sending paper QSL cards.
QSL Cards
2021
September was one of the periods in 2021 when the South West had it's COVID restrictions relaxed allowing activities of this sort.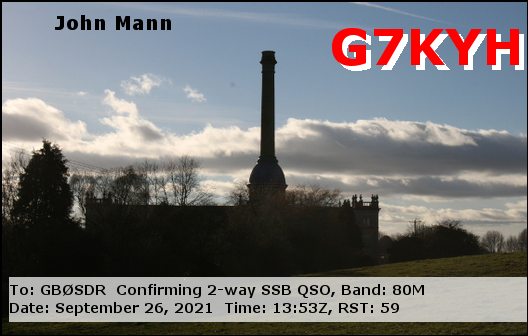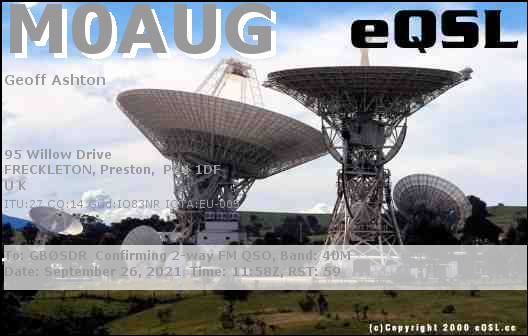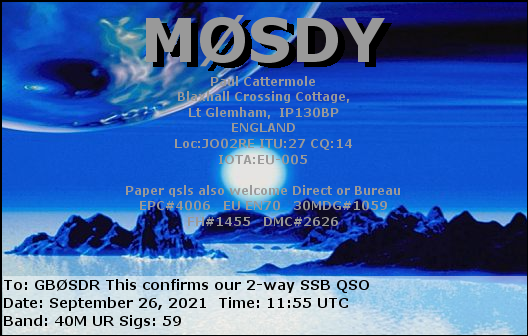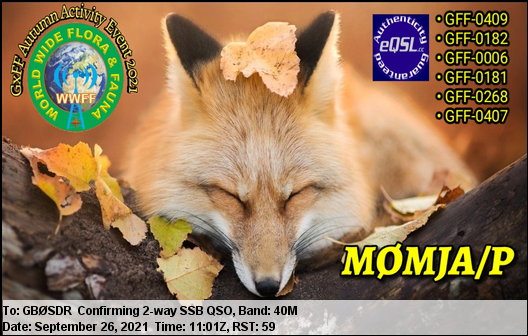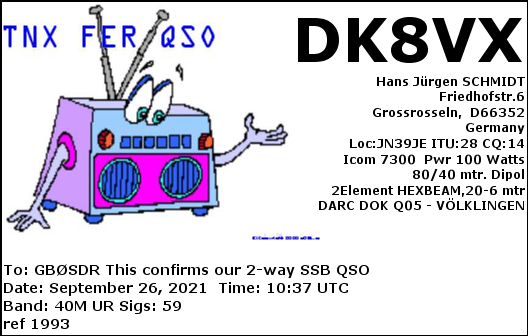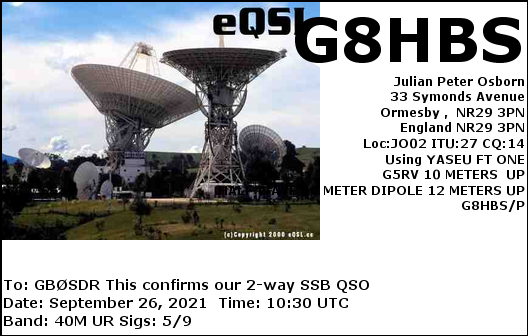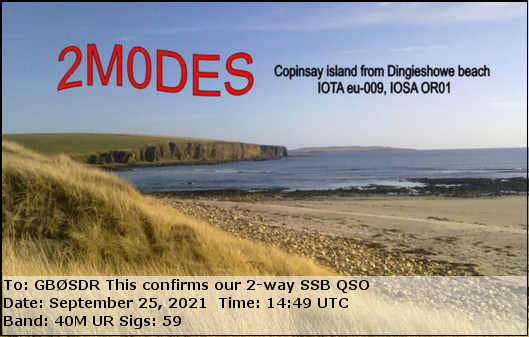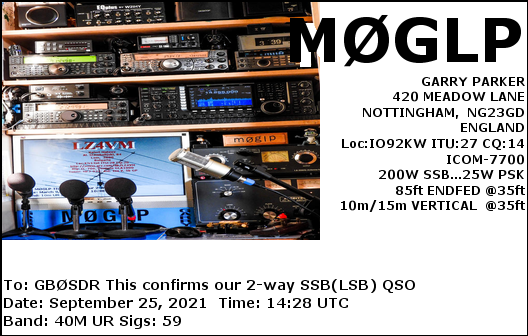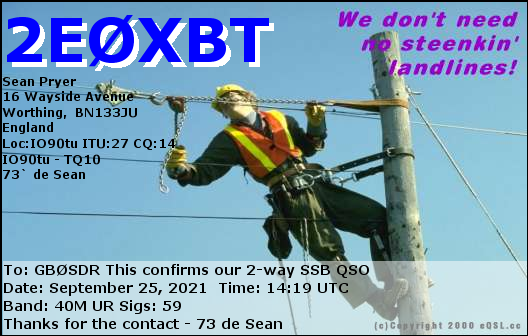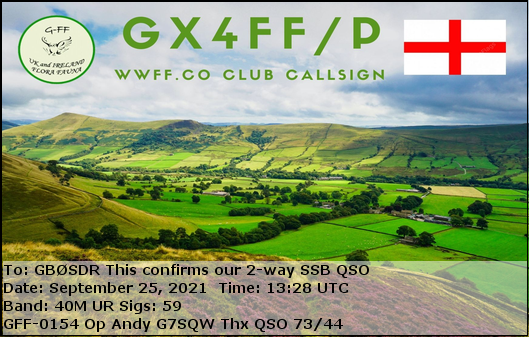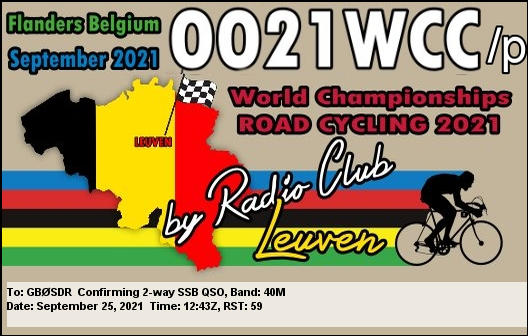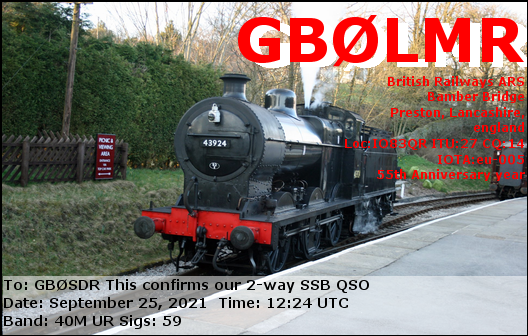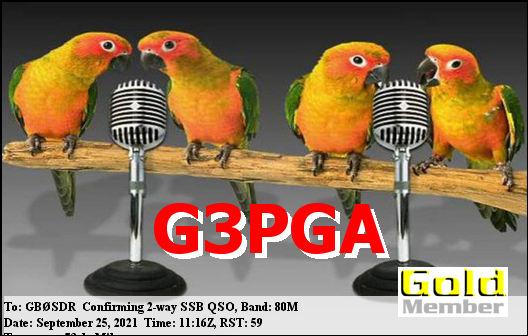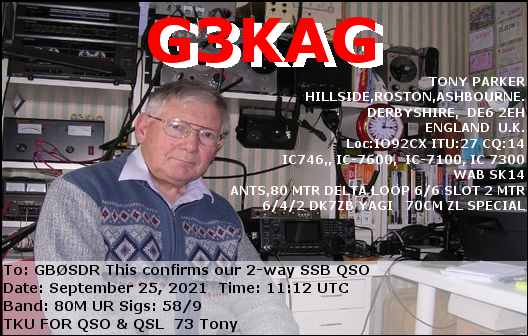 ---
2020
Although the Covid-19 Pandemic occurred through 2020 and 2021, there were periods when the country was open and activities were allowed. In September of 2020 we were allowed 1 day of access to the Somerset and Dorset during a period when the rules were relaxed provided that we kept the occupancy of the railway carriage we were operating from down to 2 or 3 people and only operated on a non-public visitor day.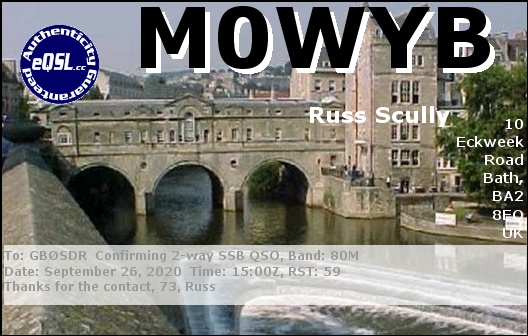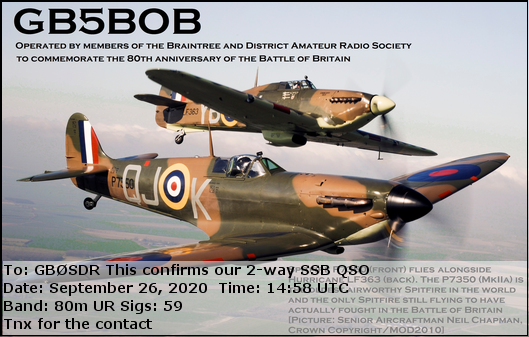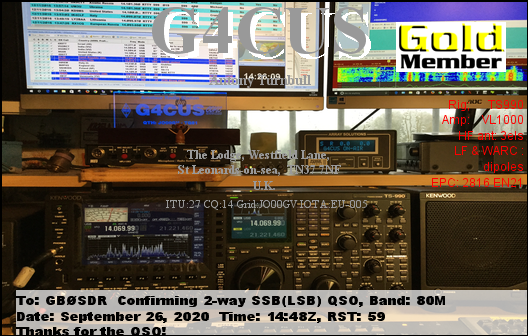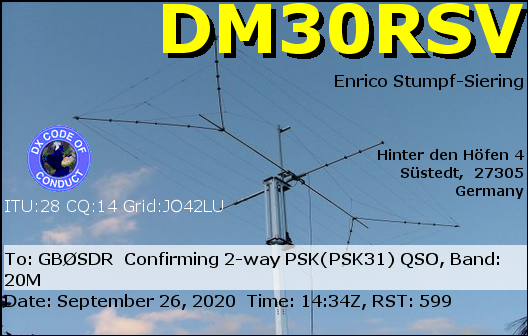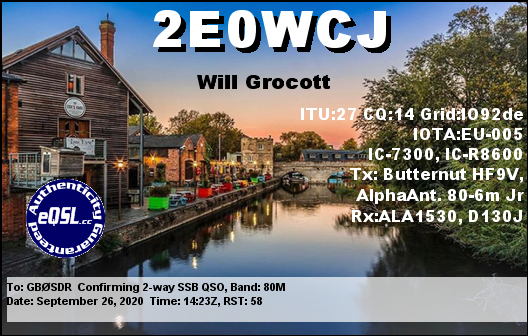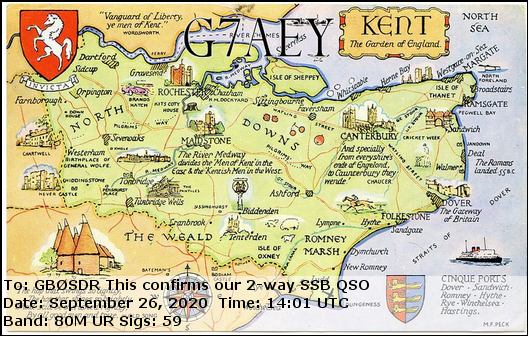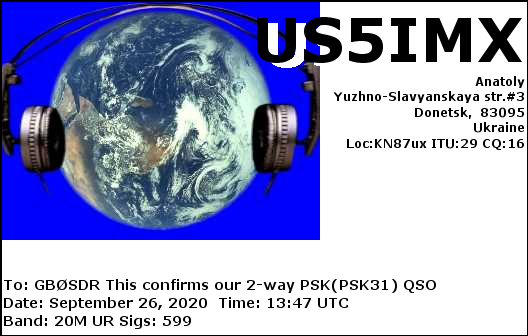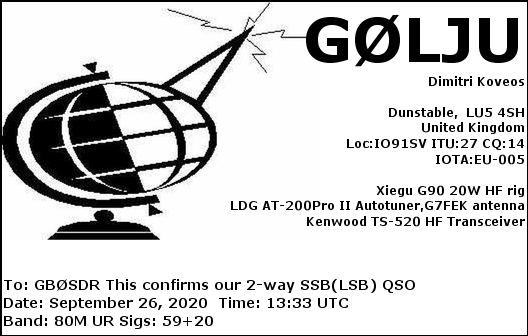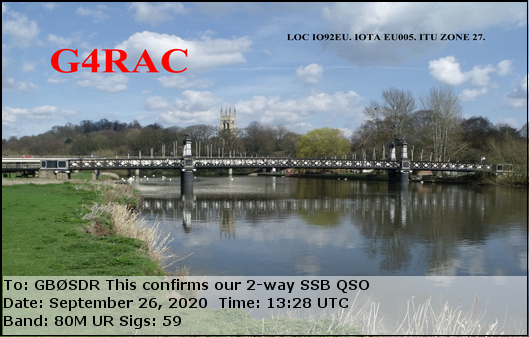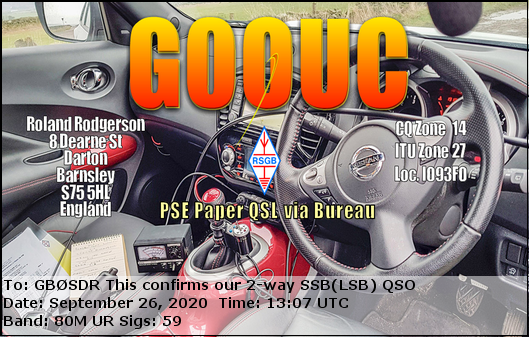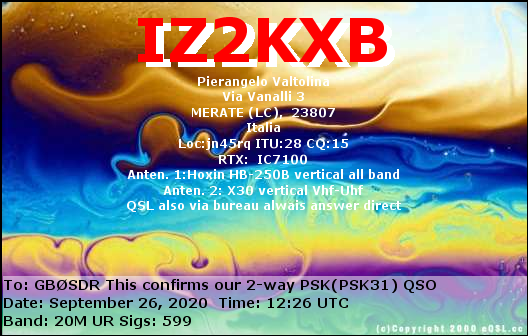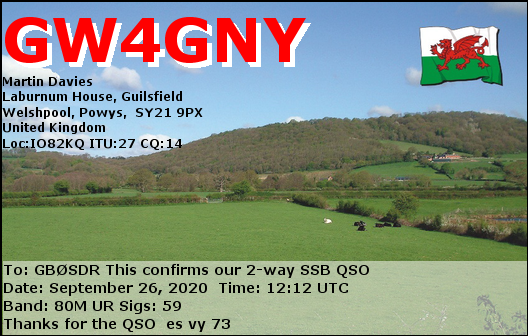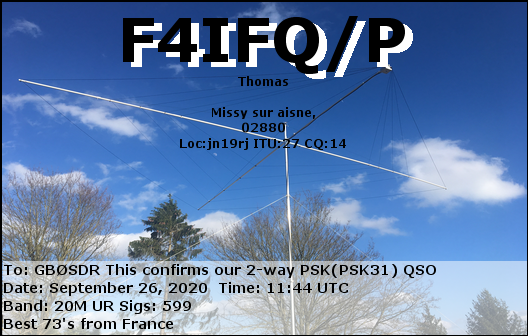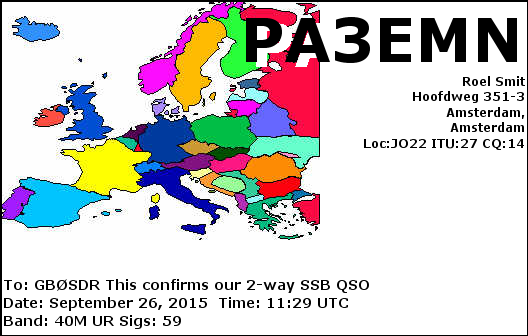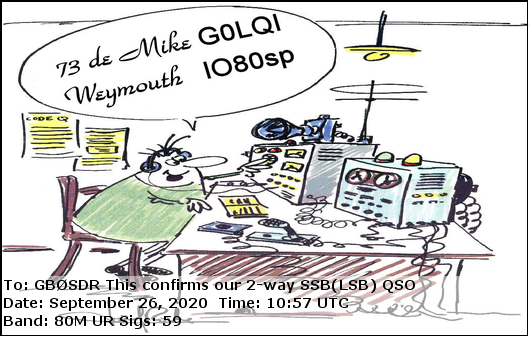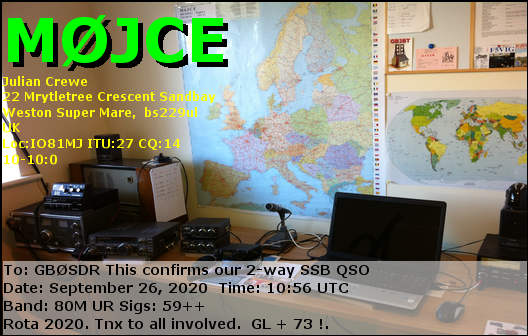 ---
2019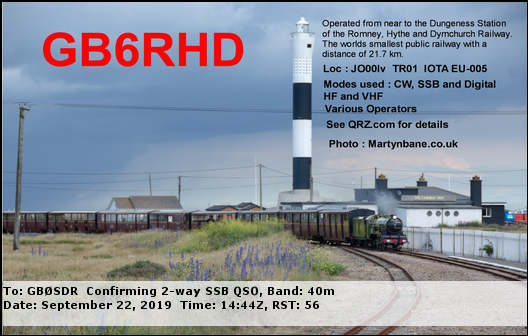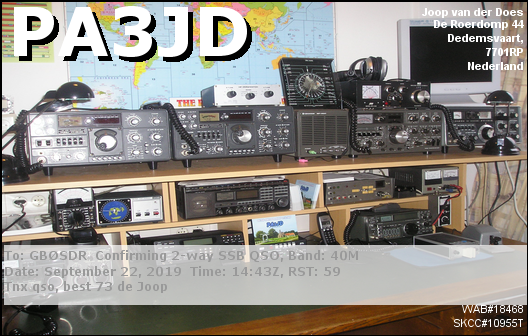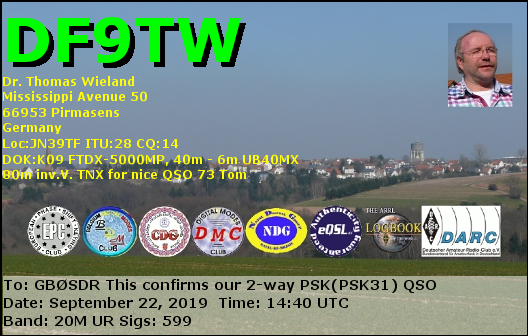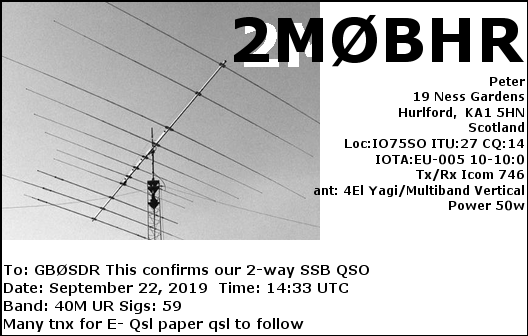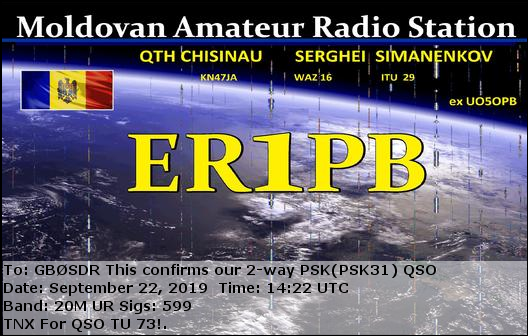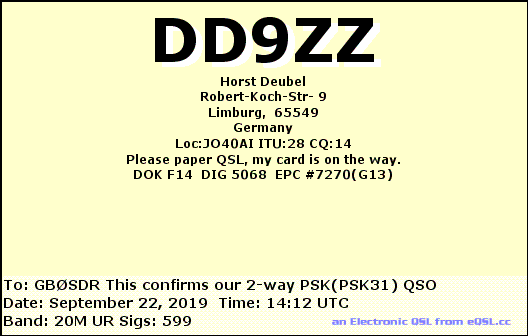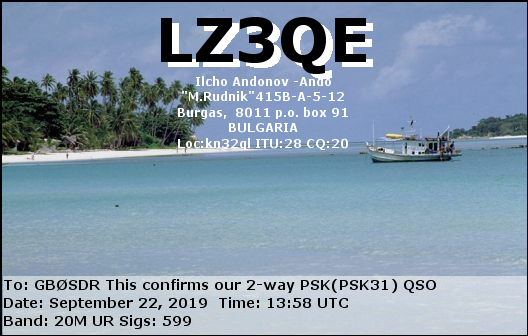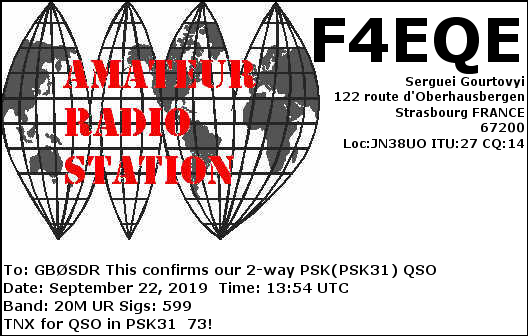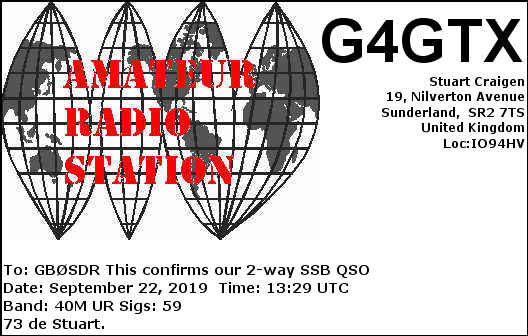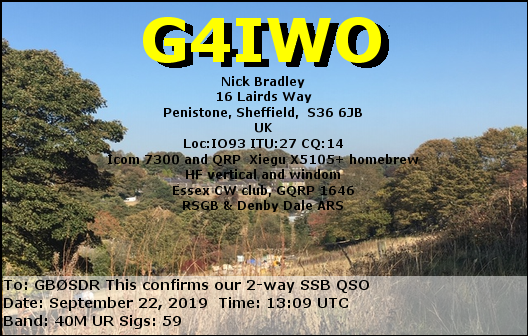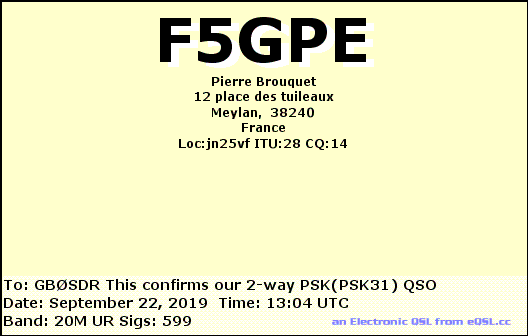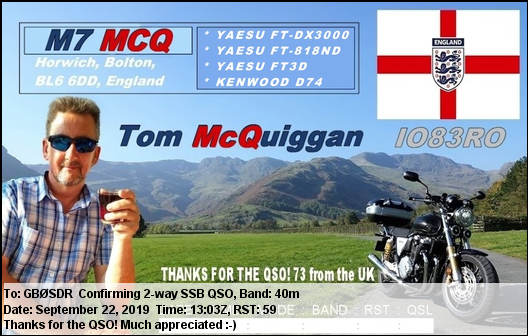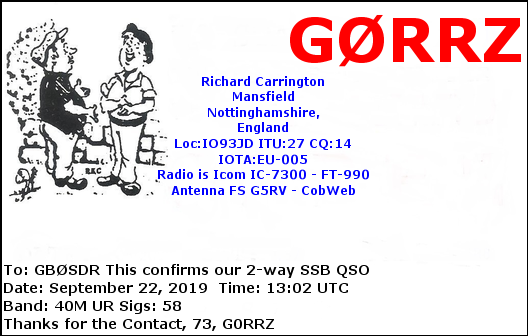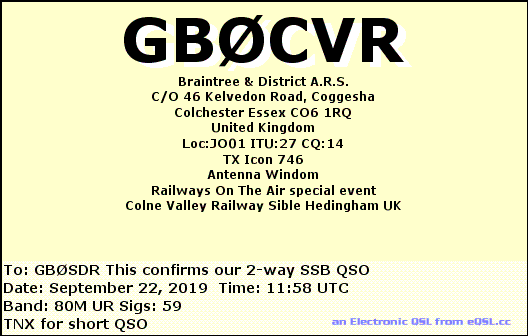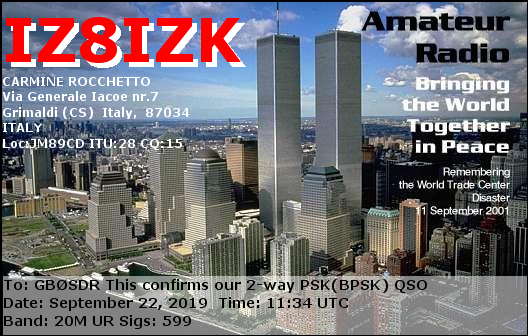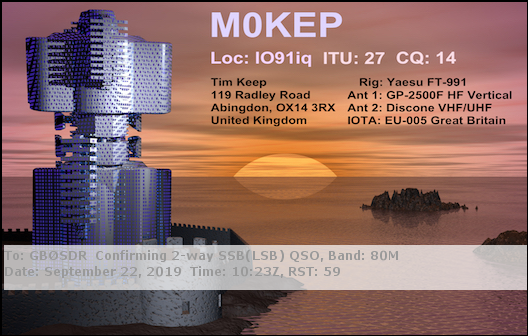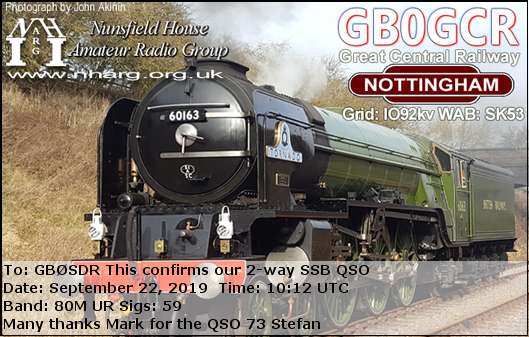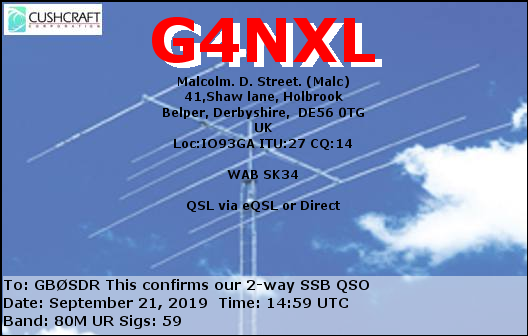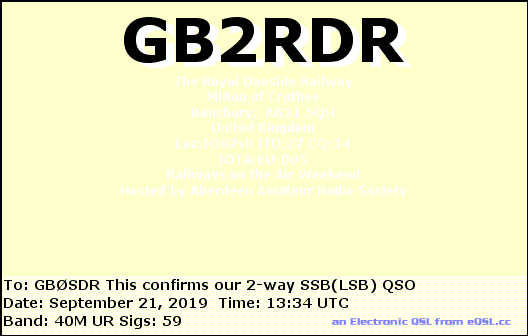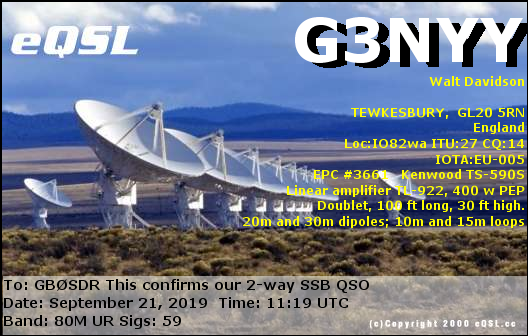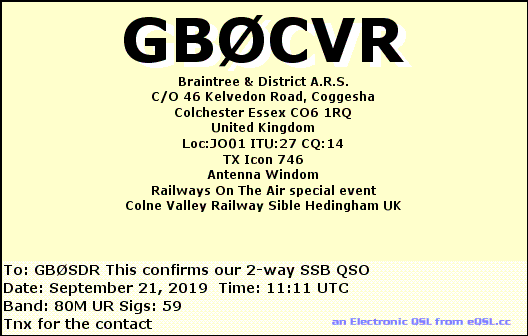 ---
2018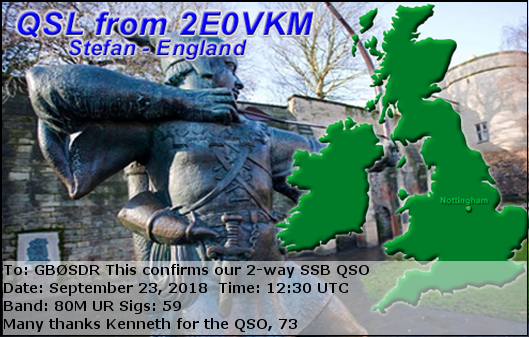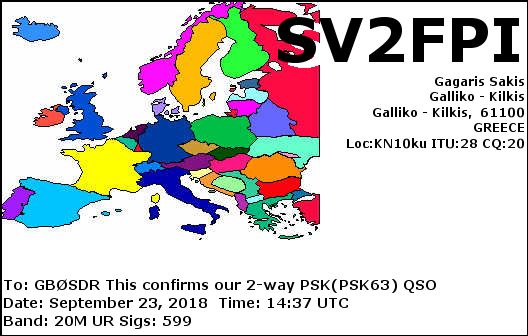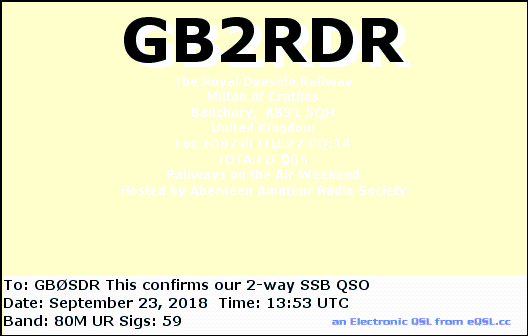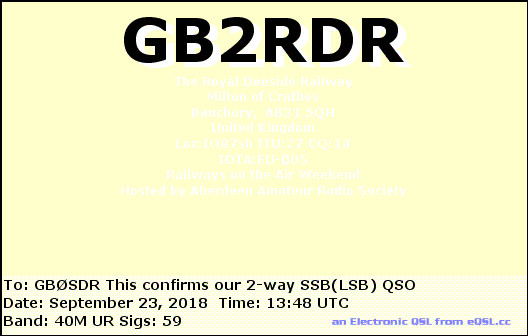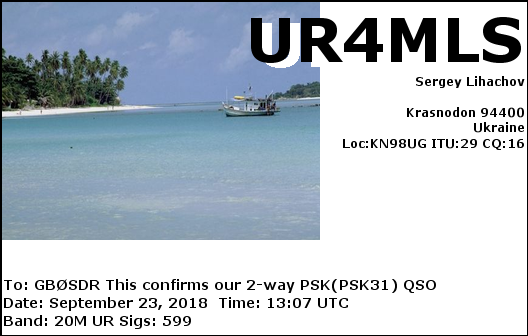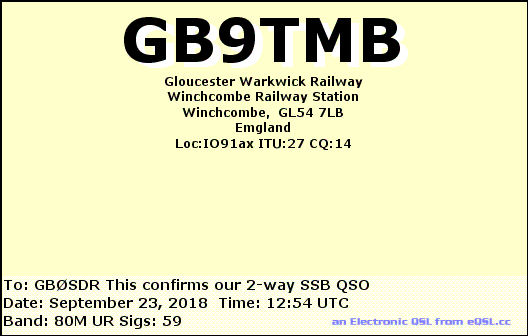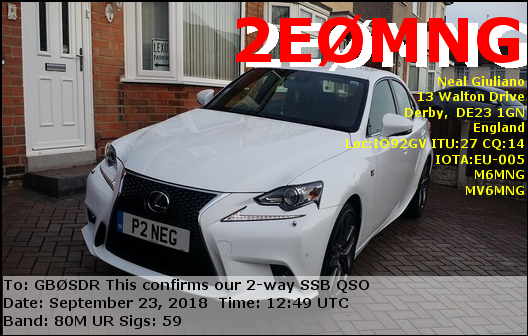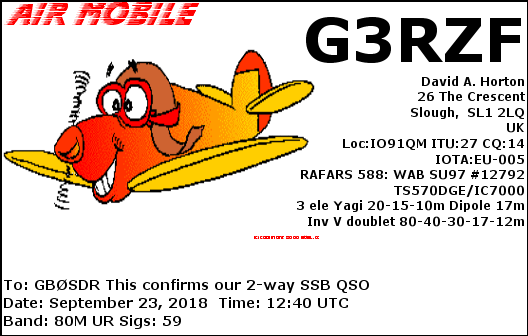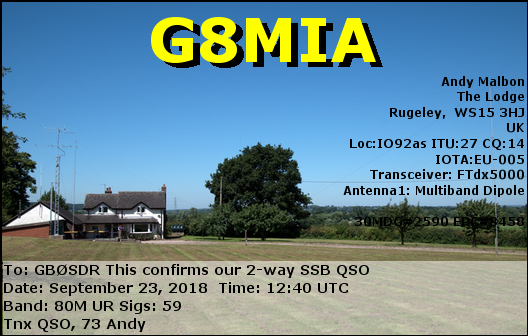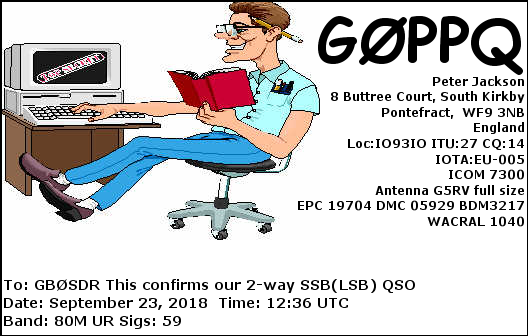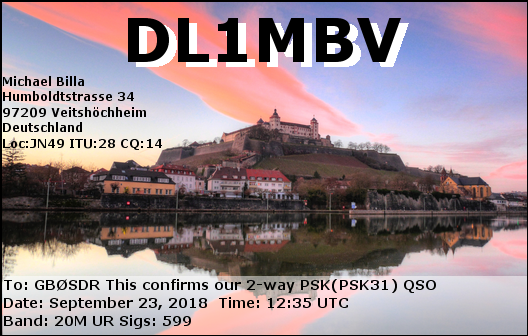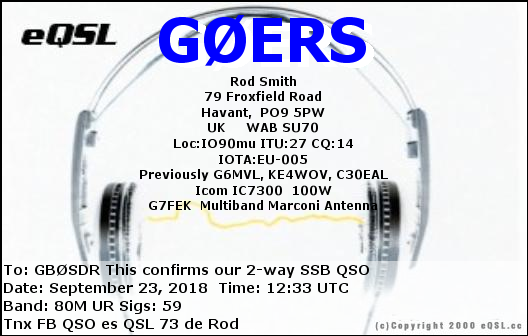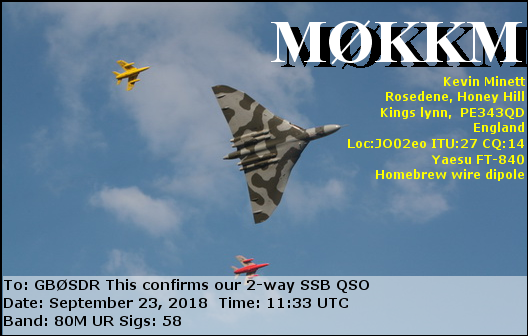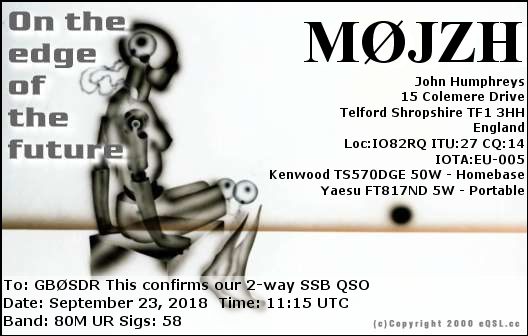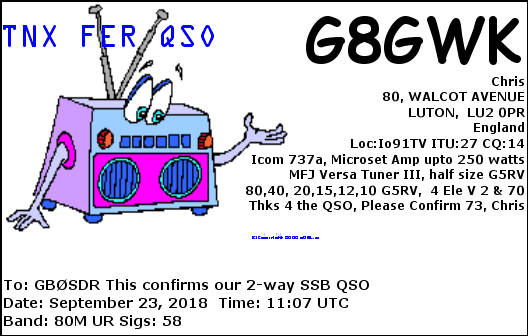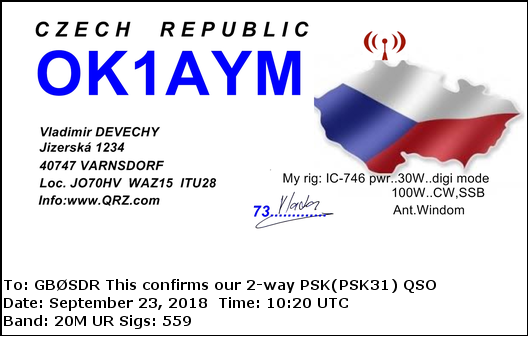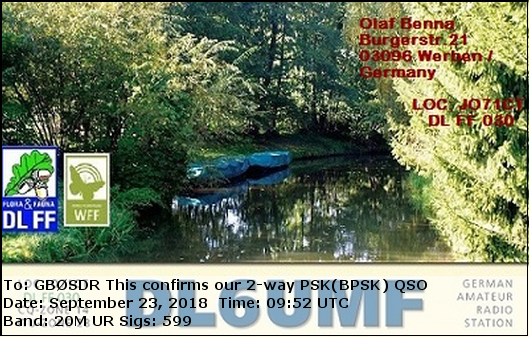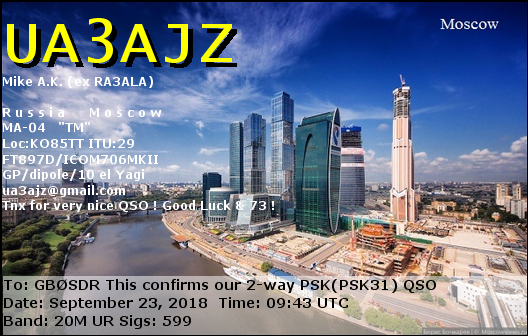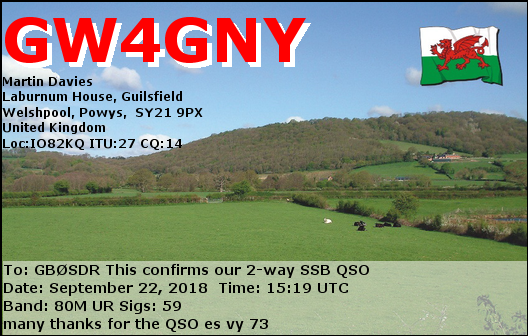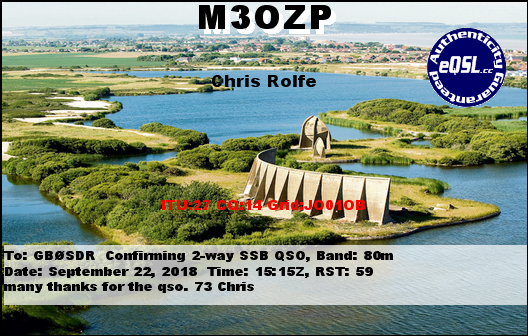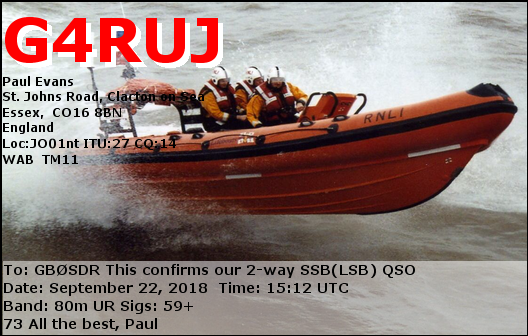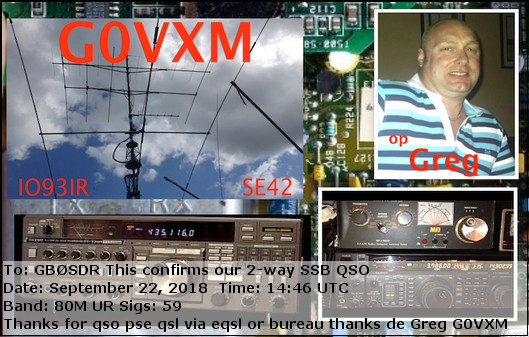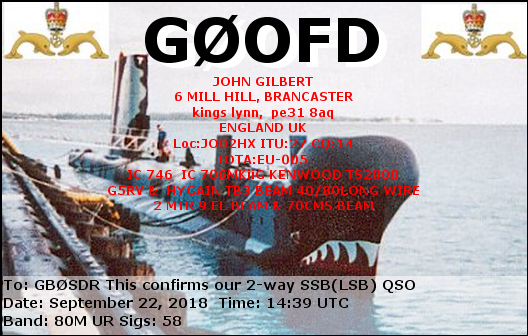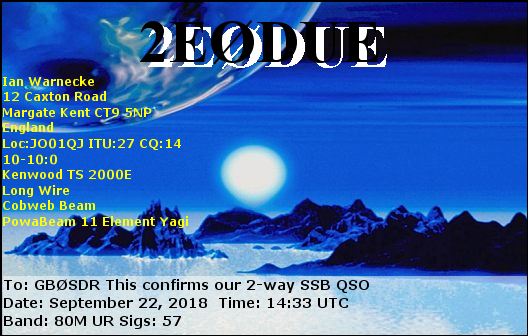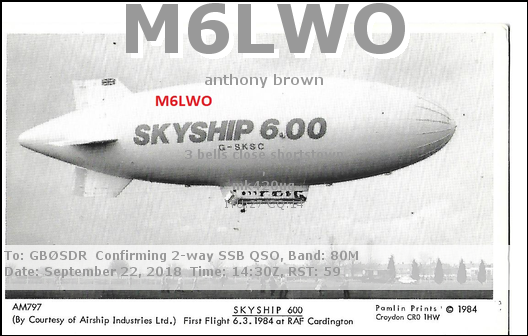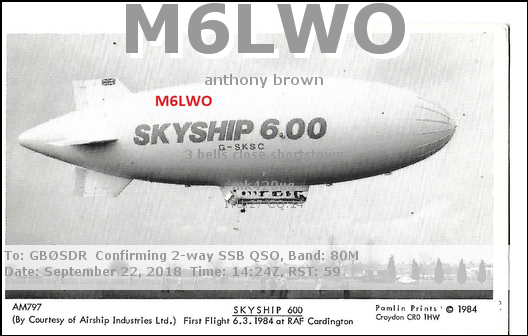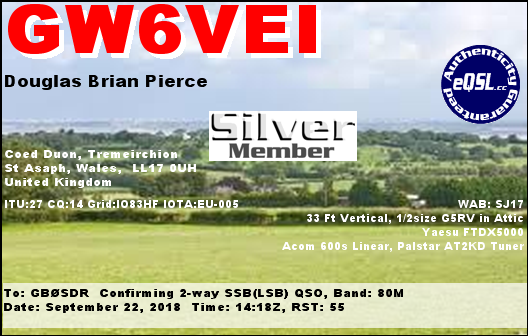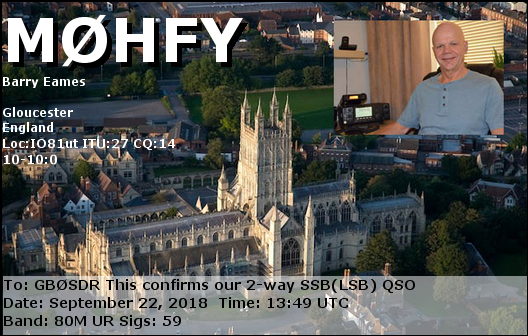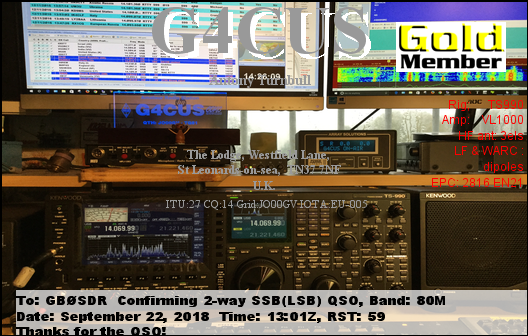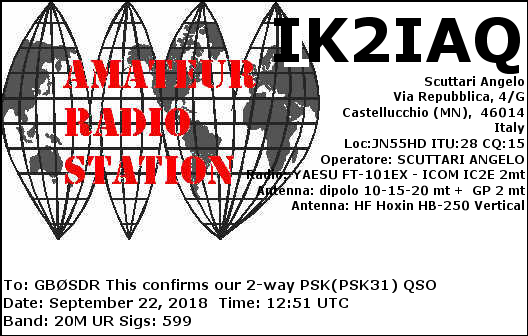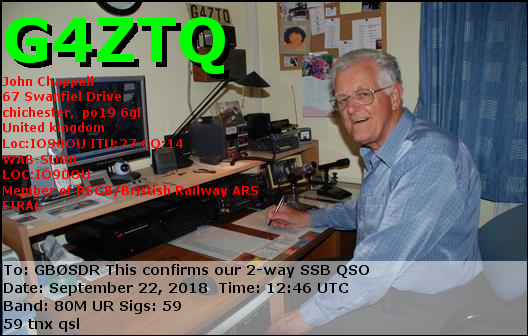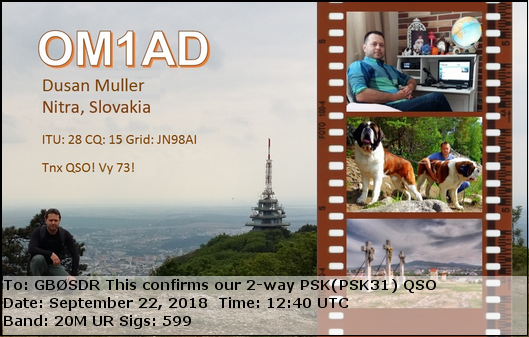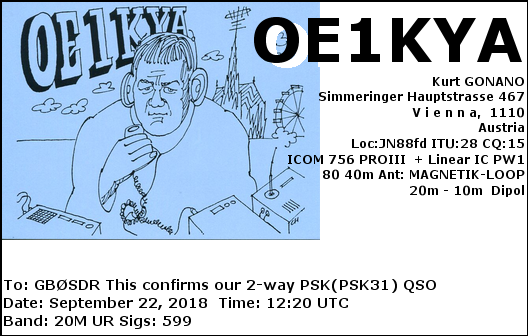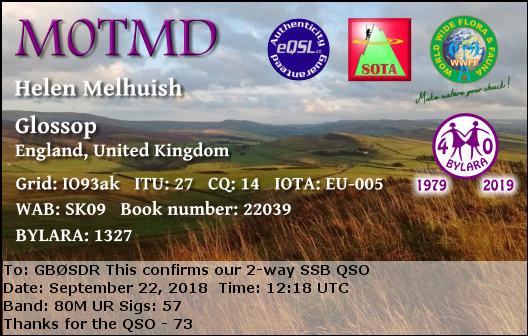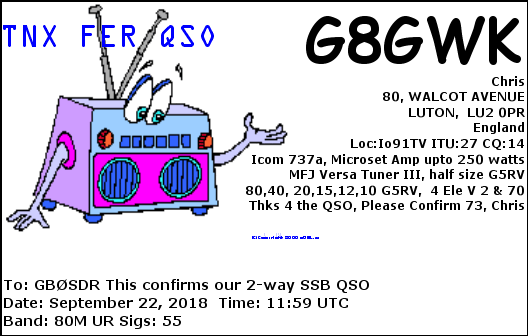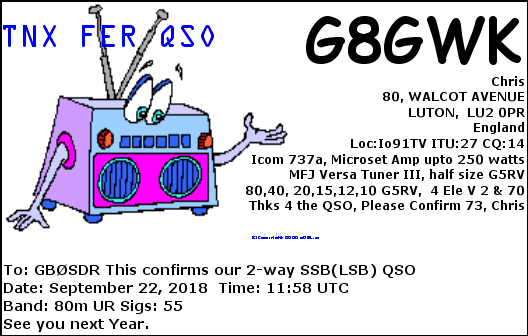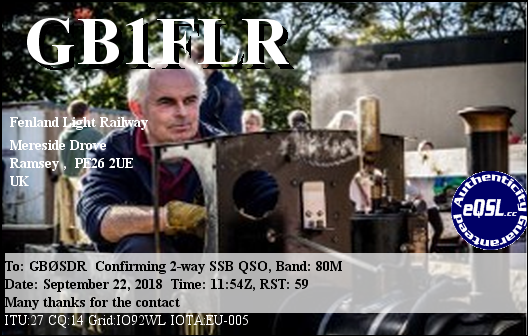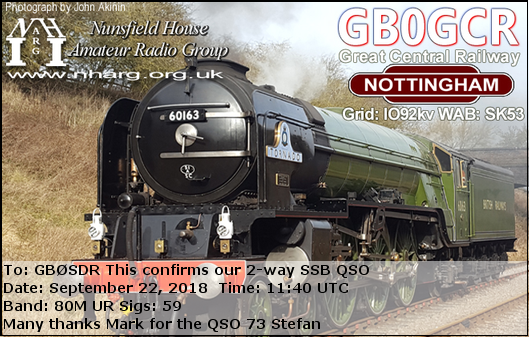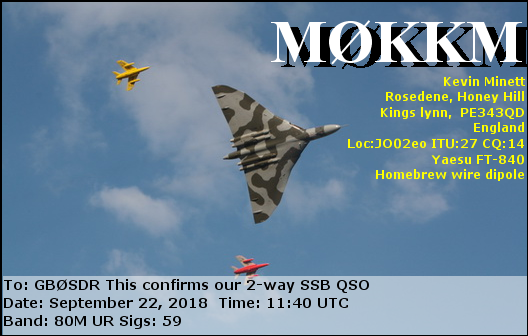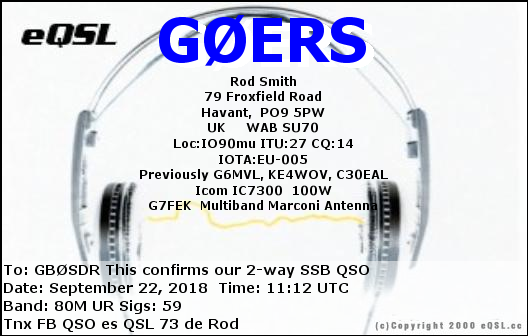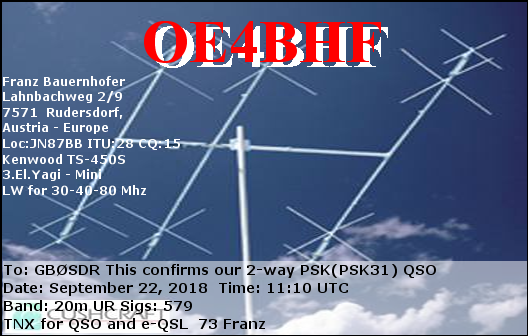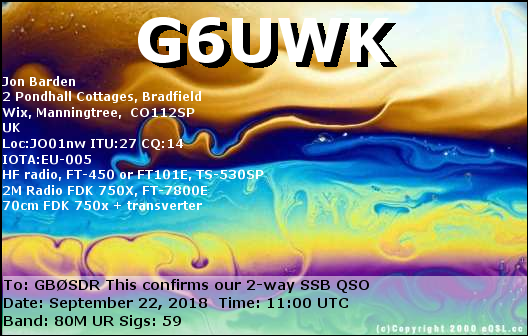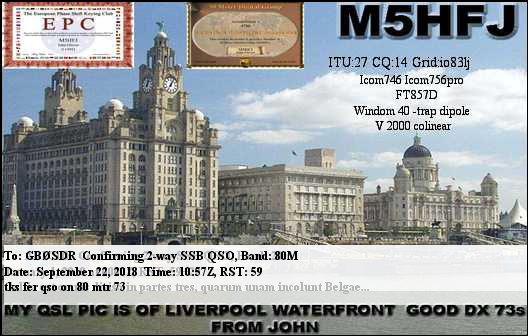 ---
2017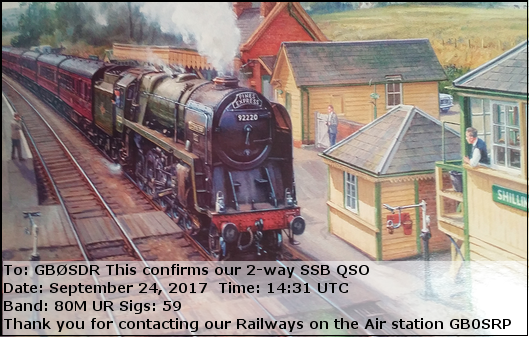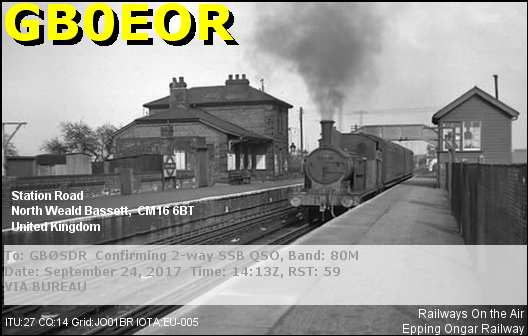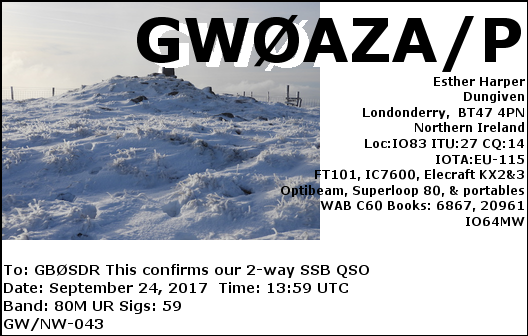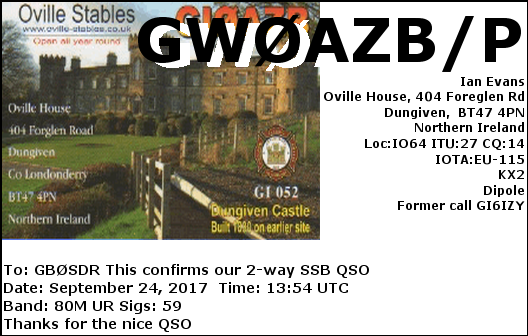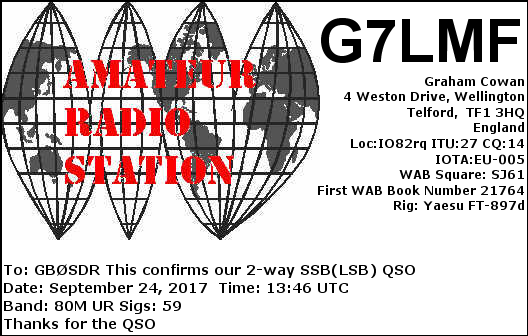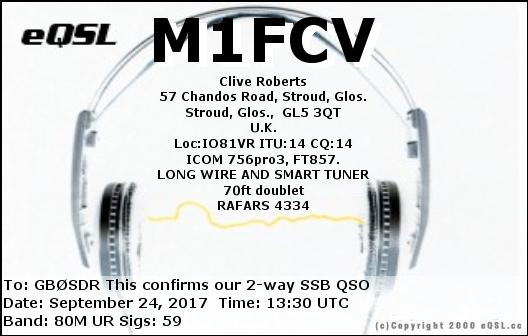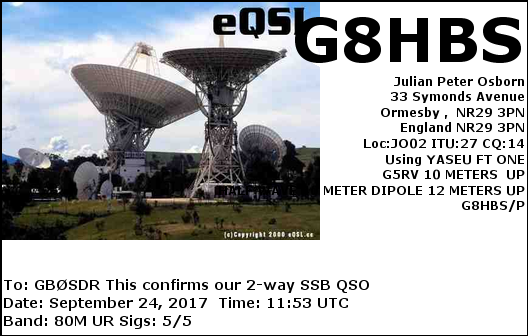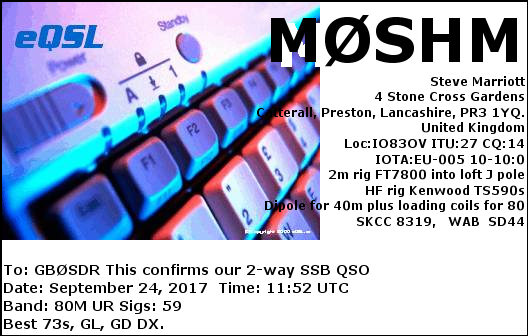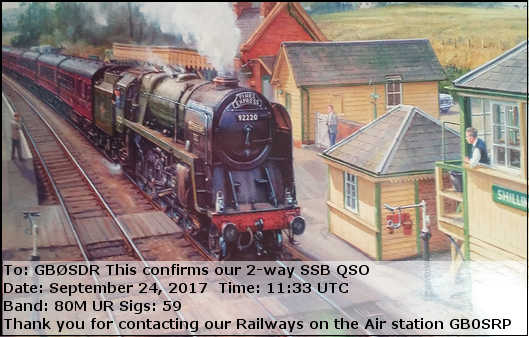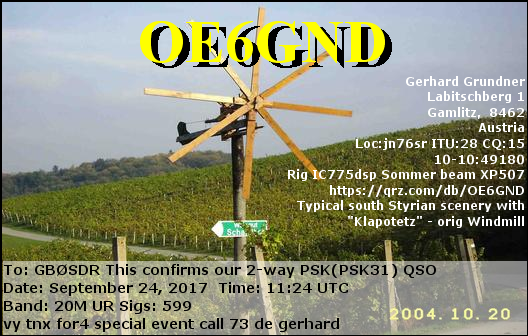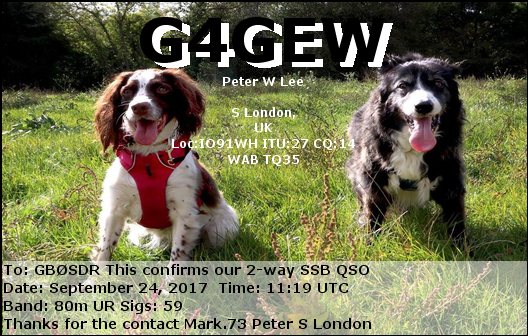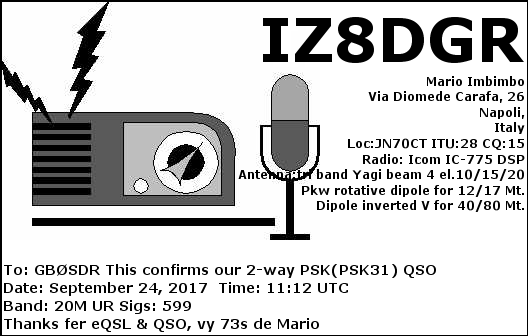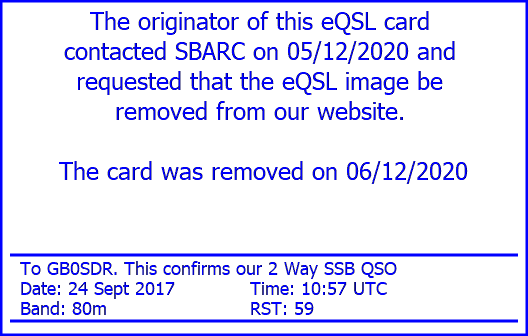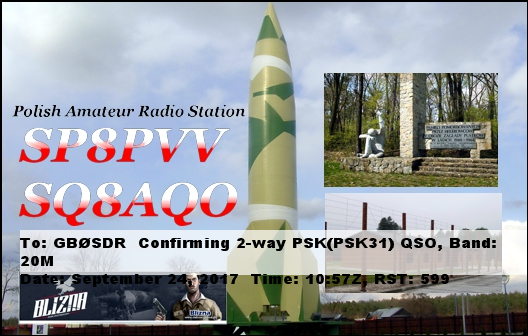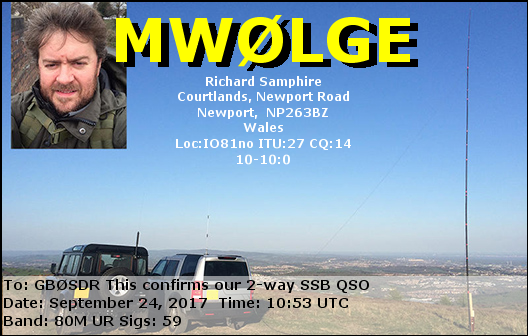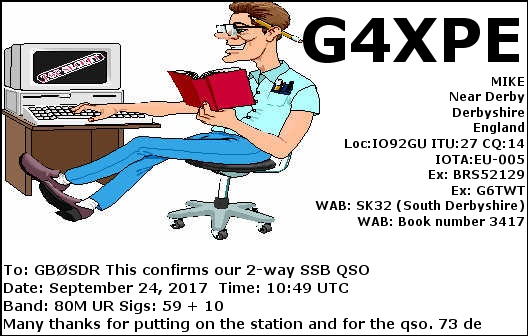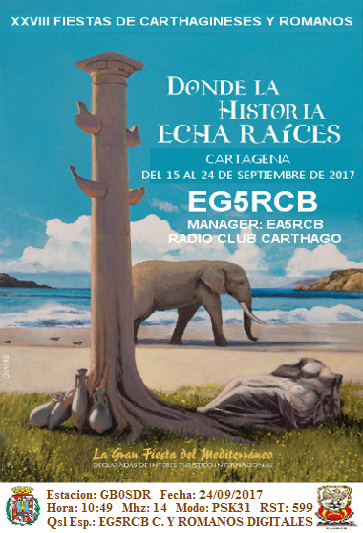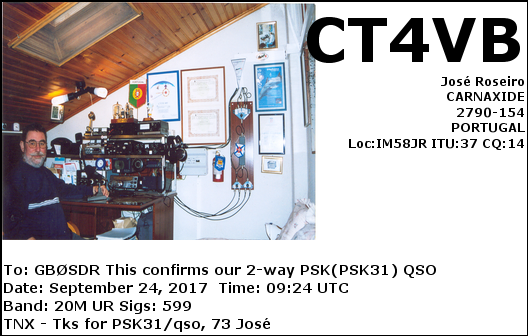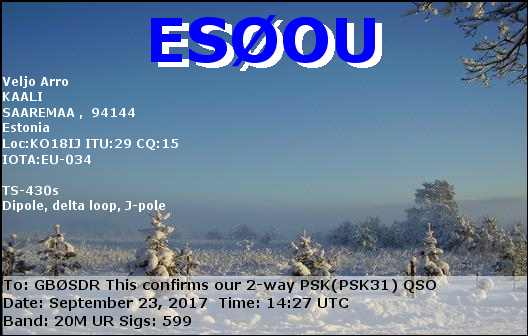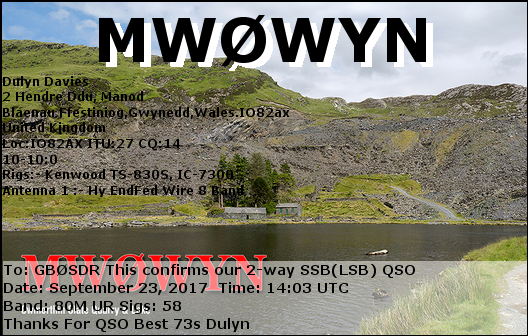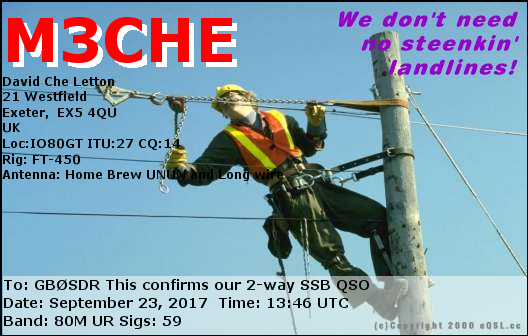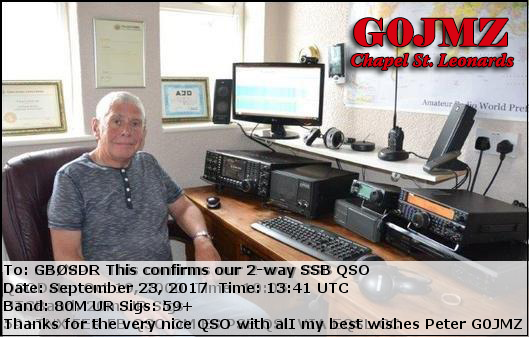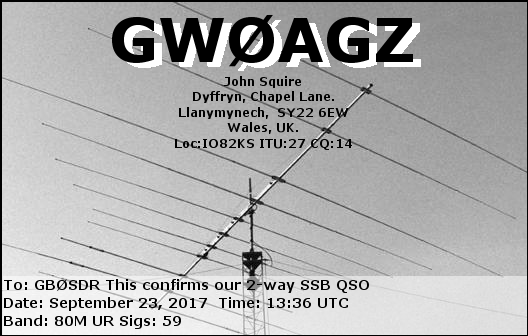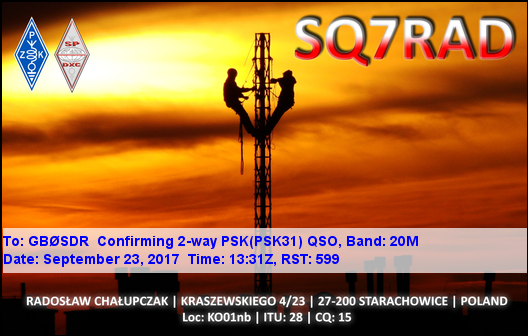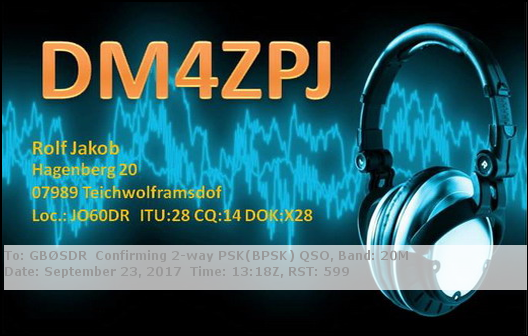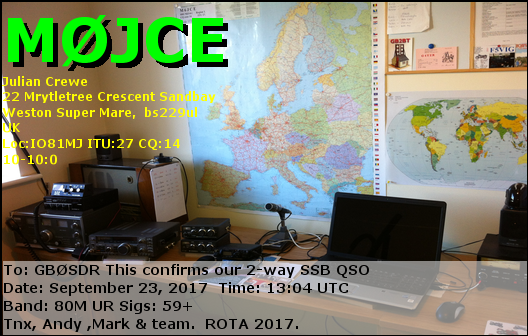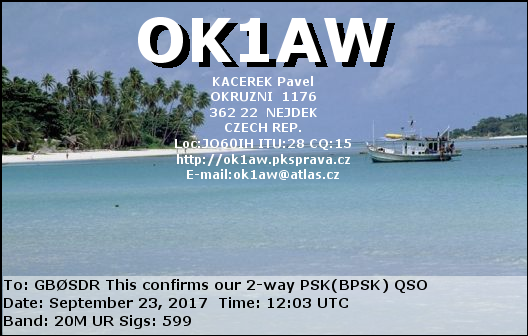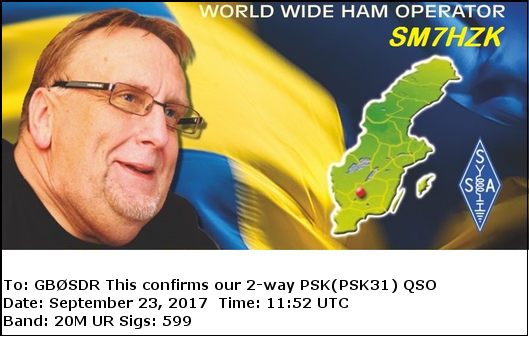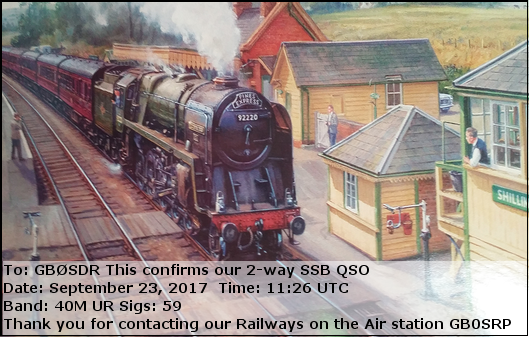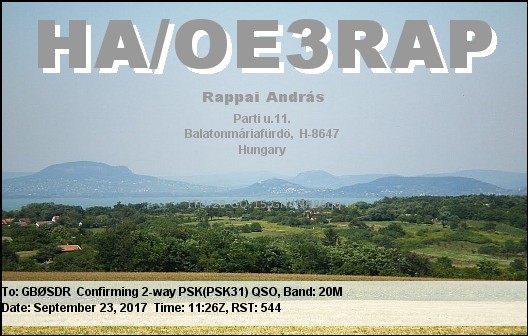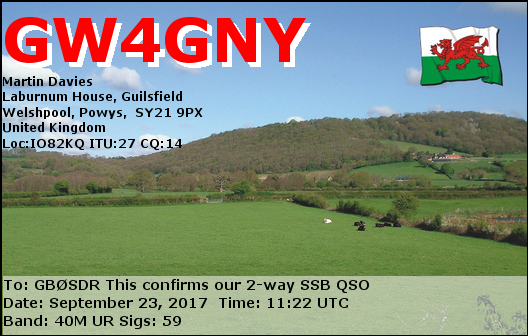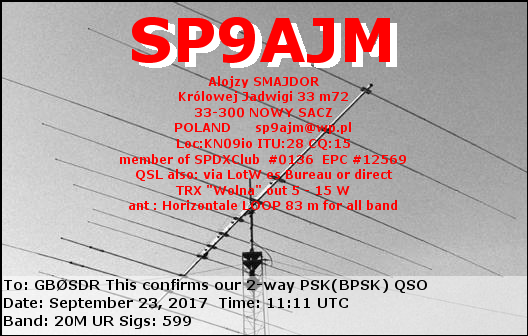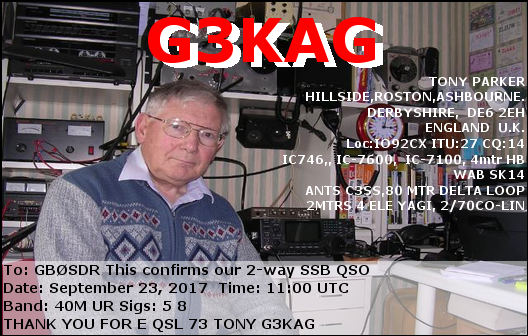 ---
2016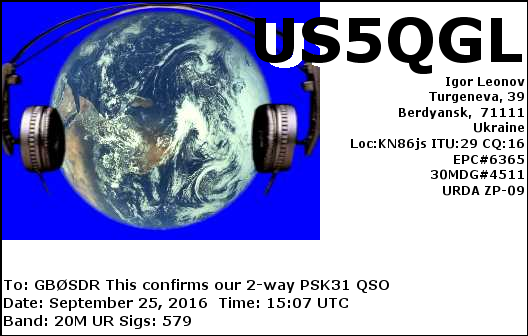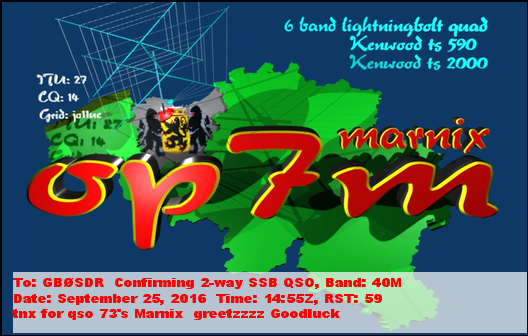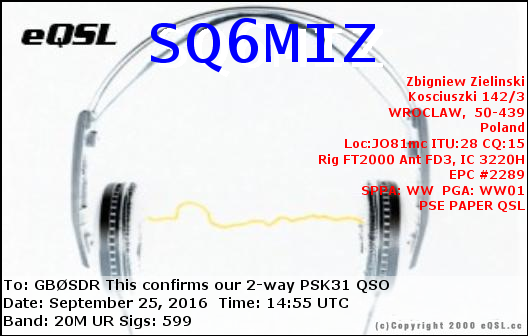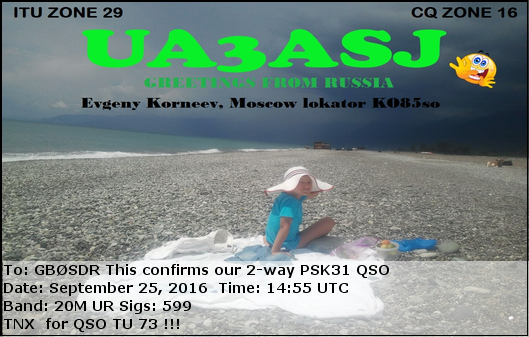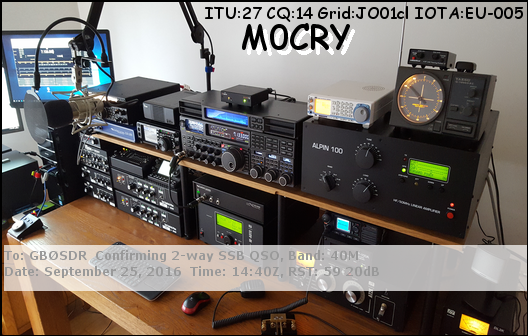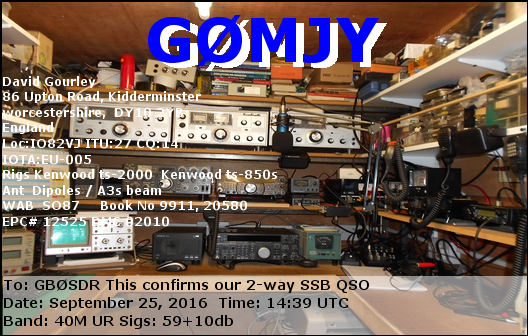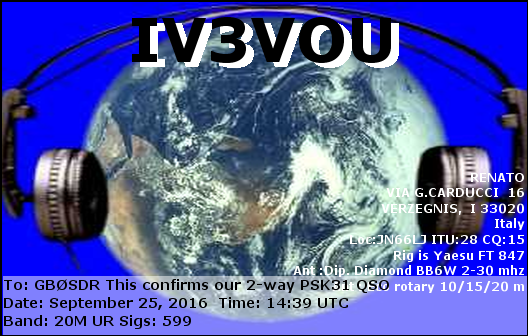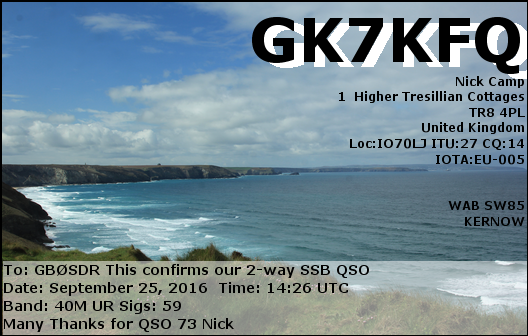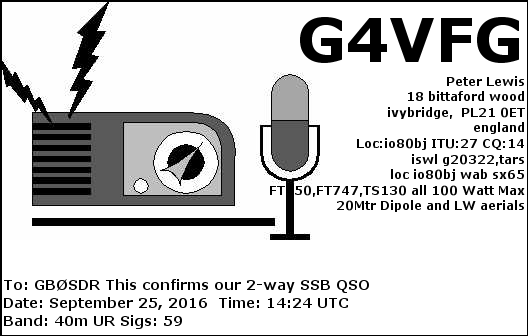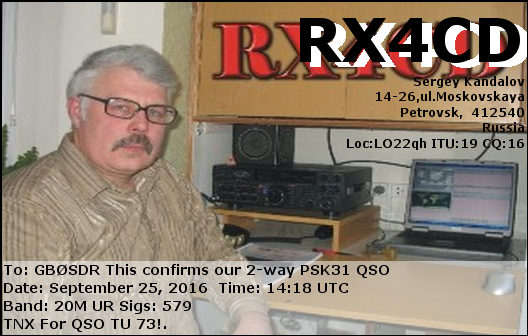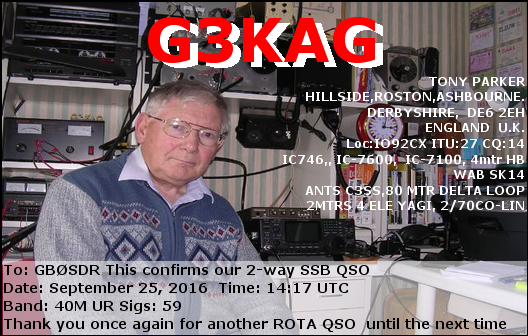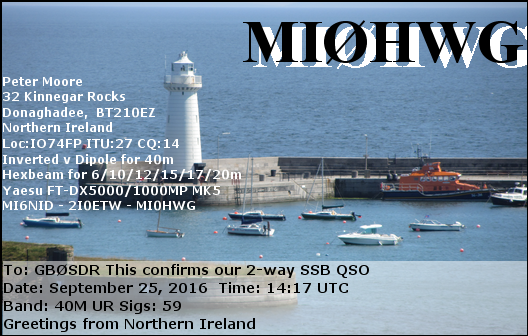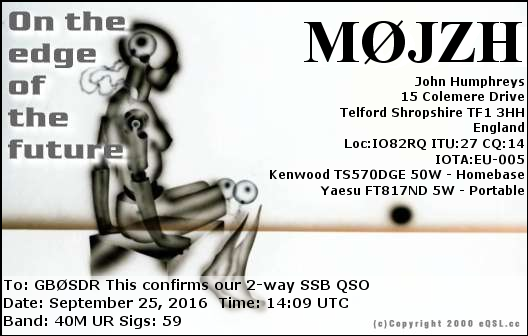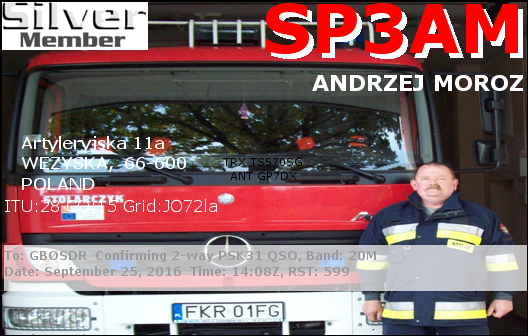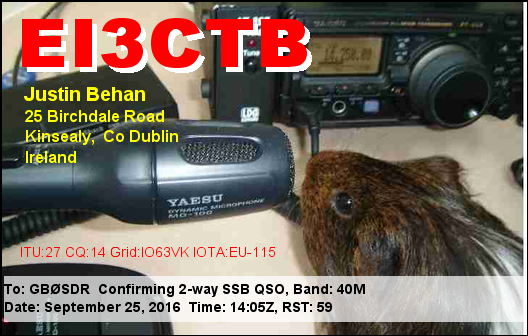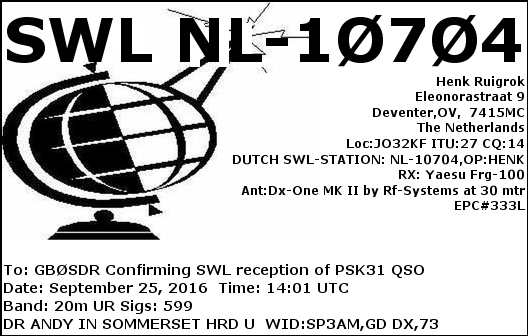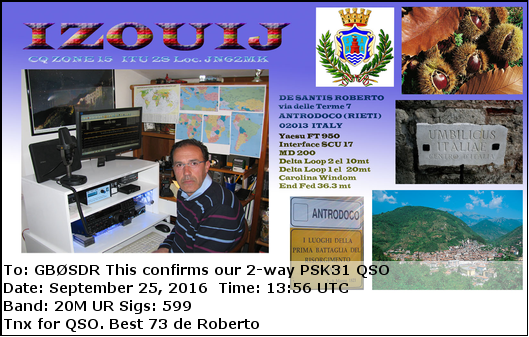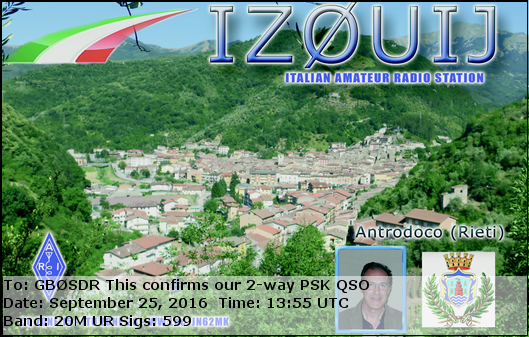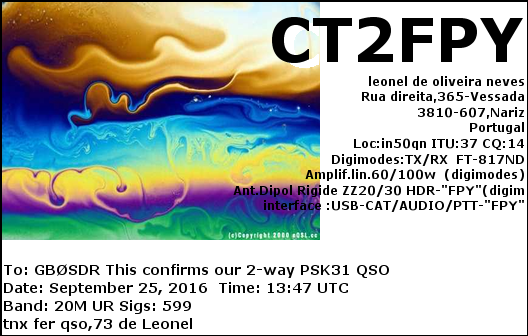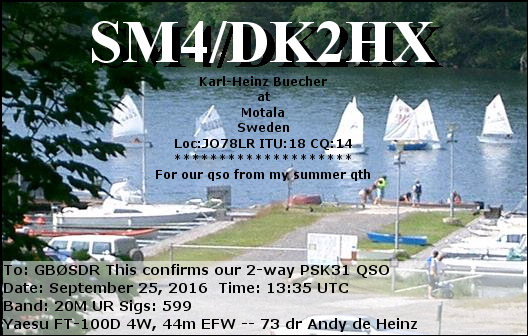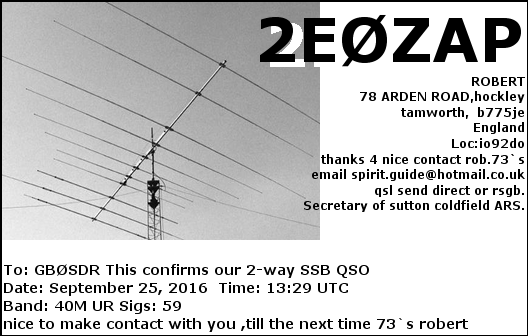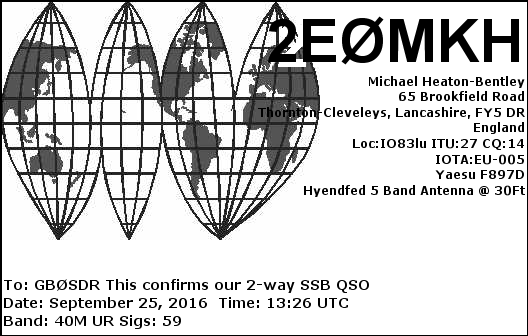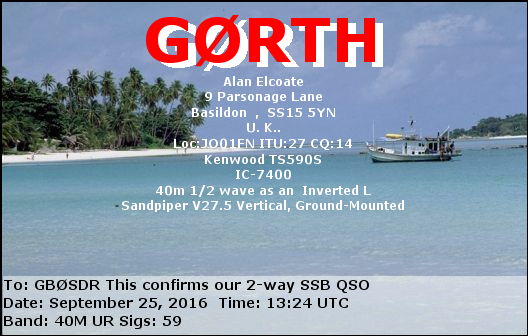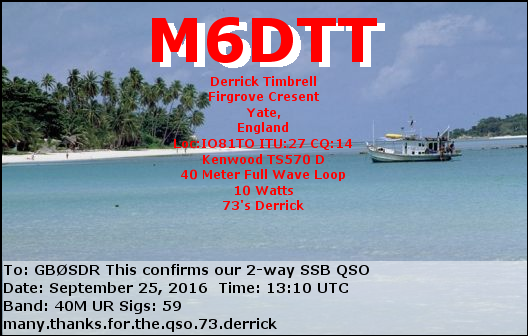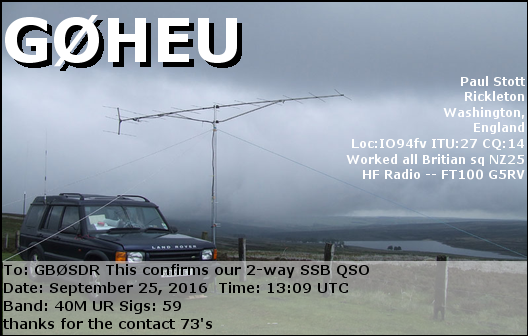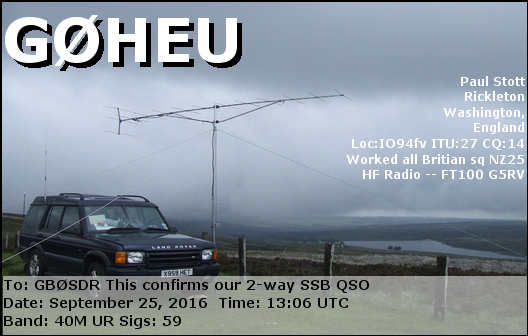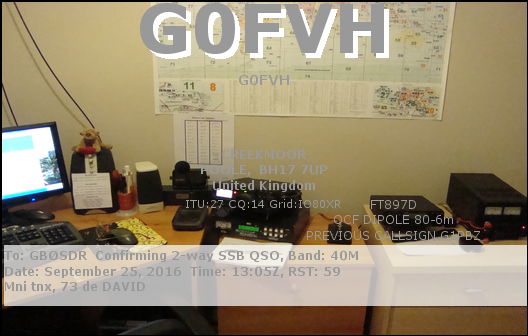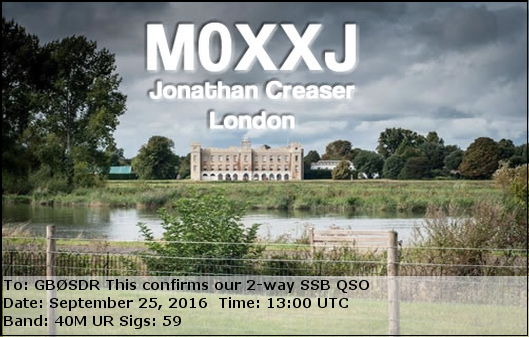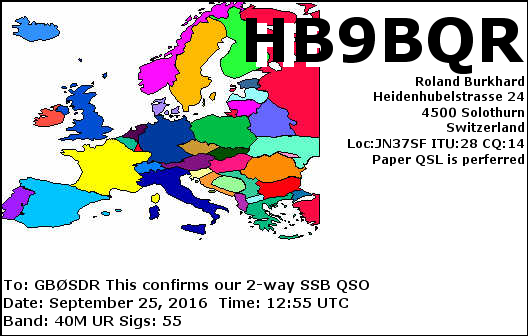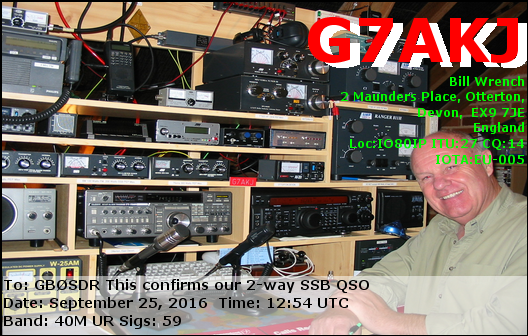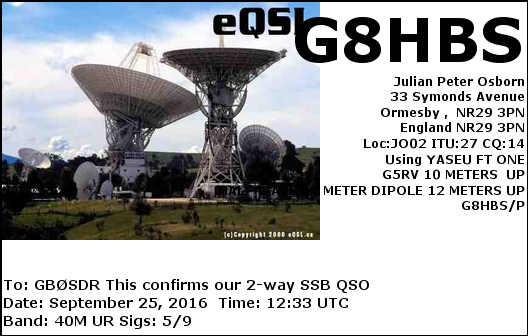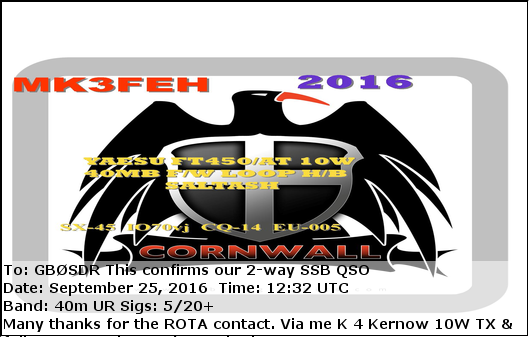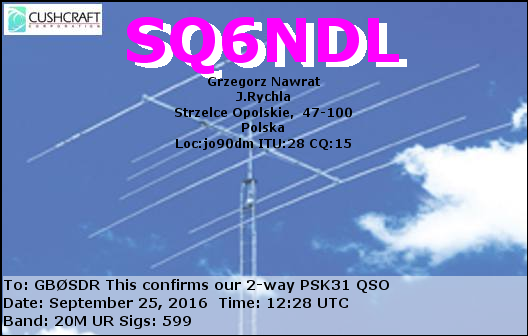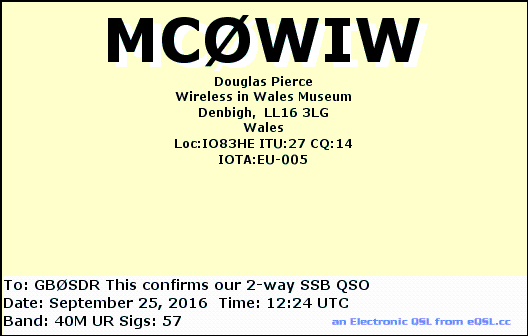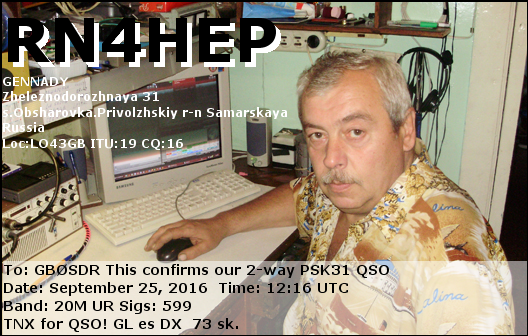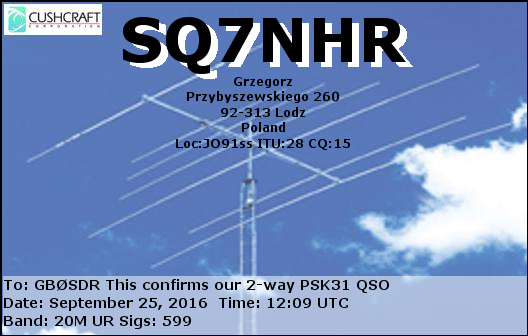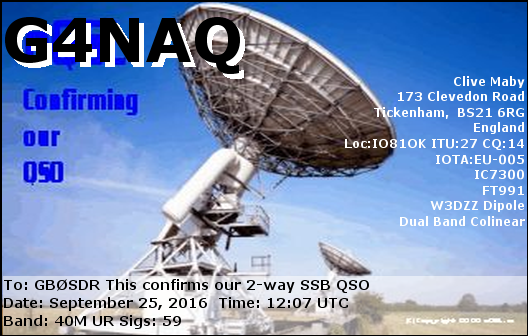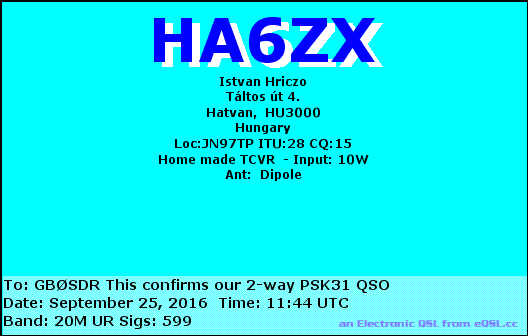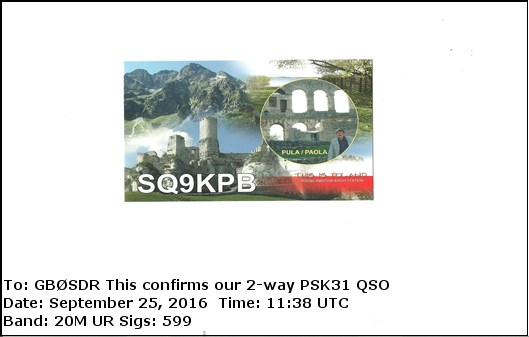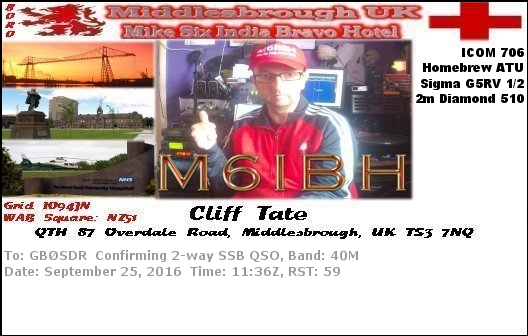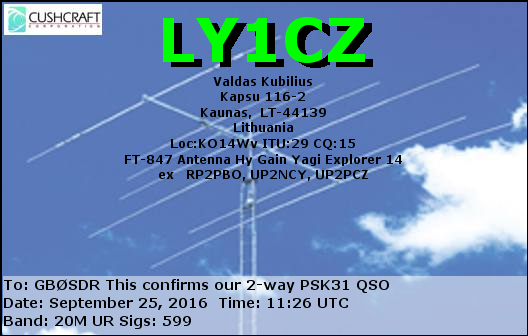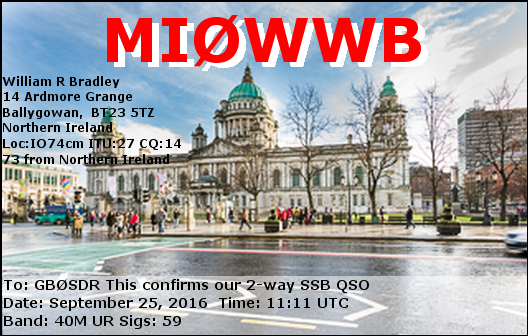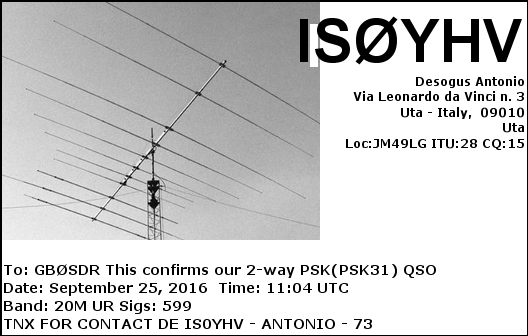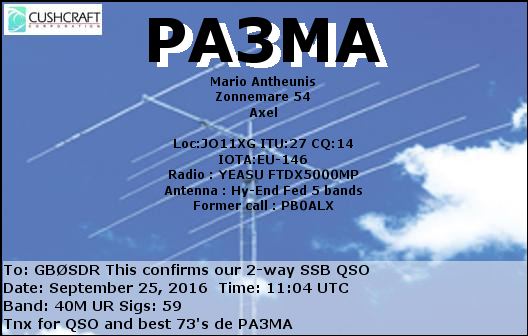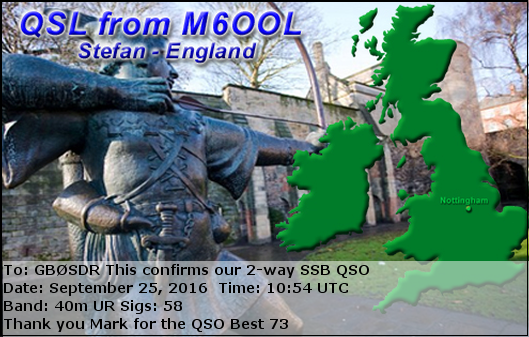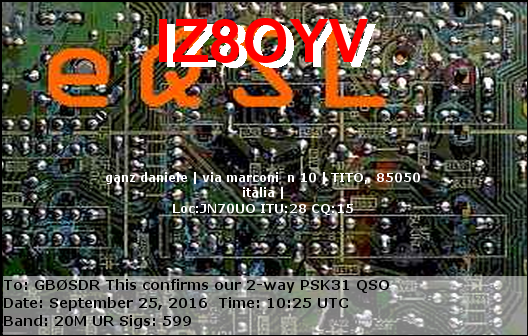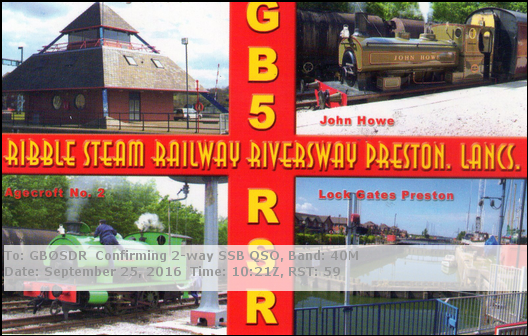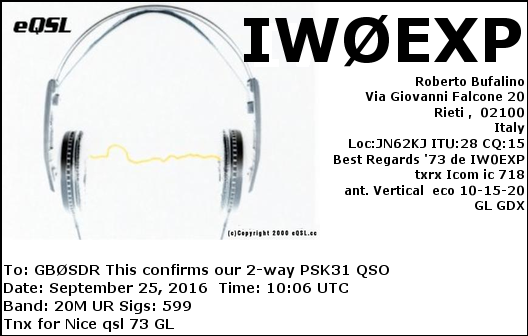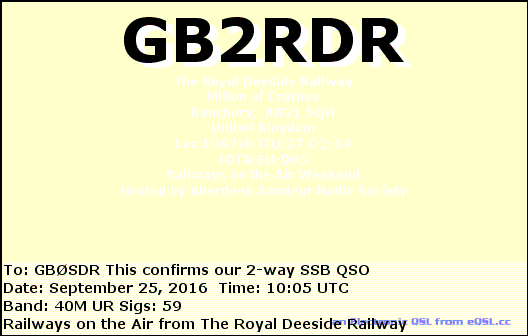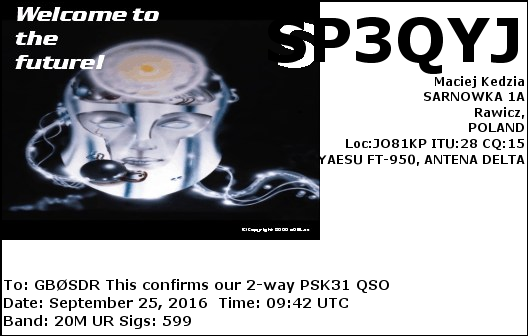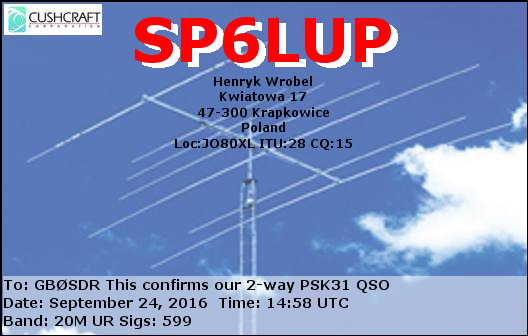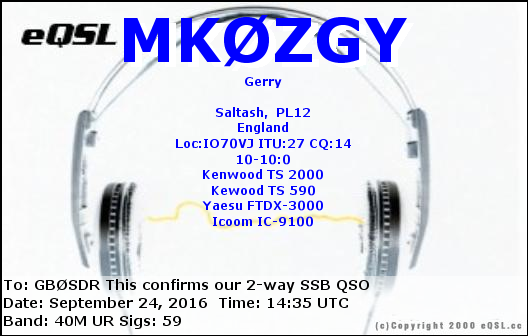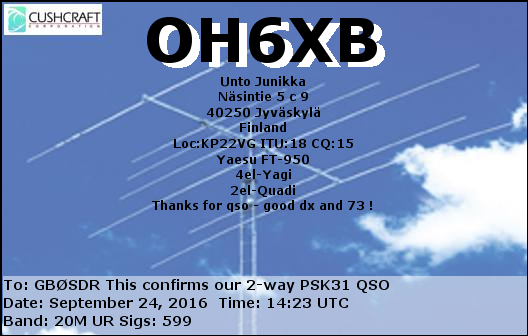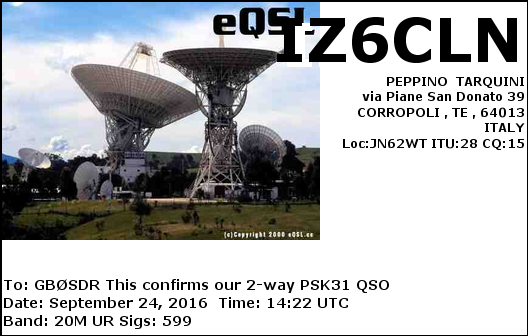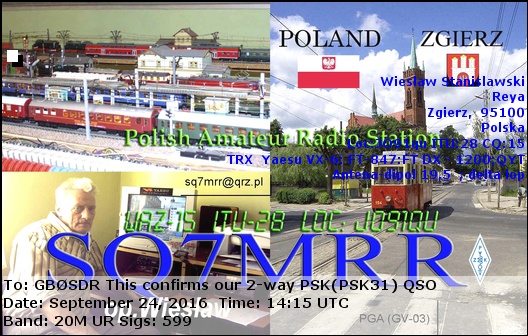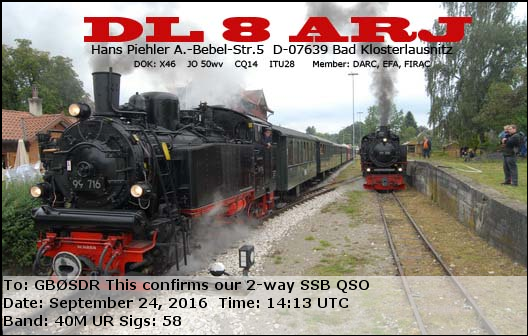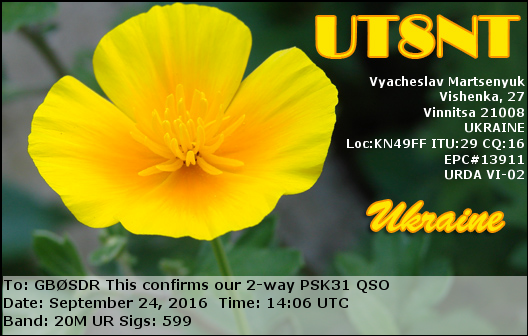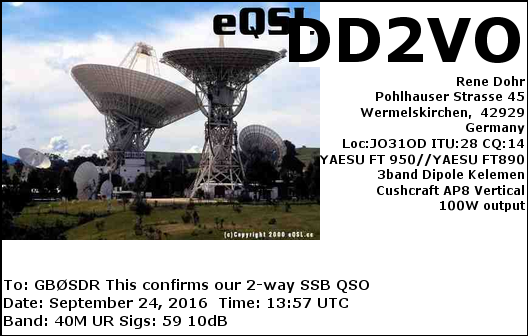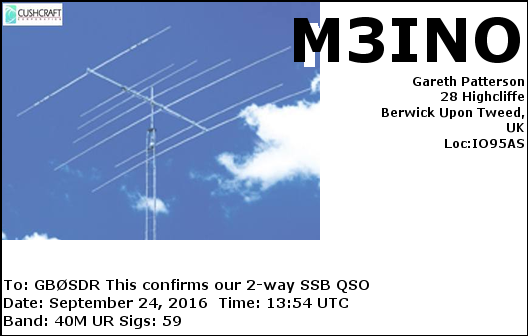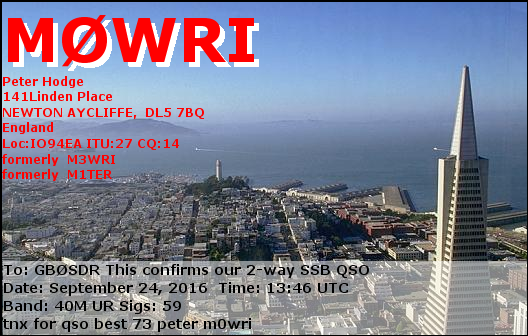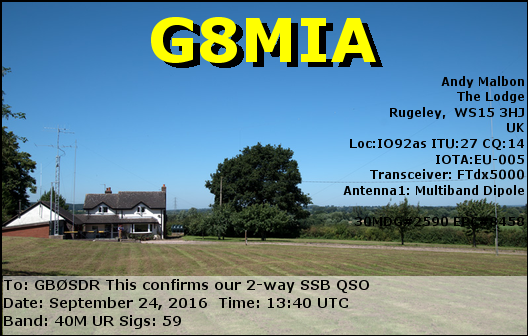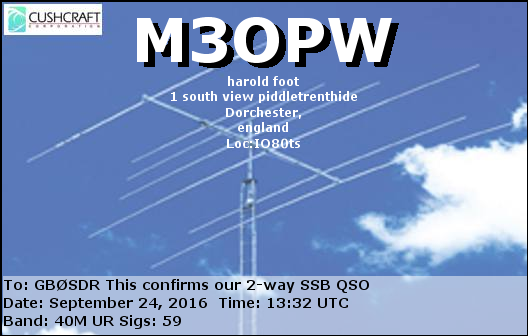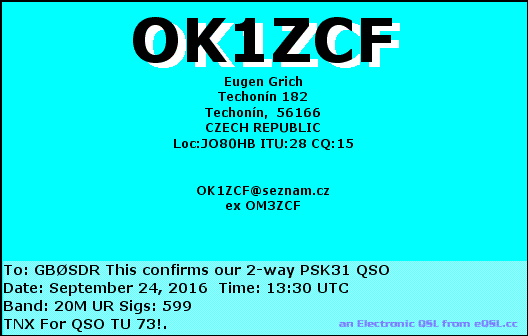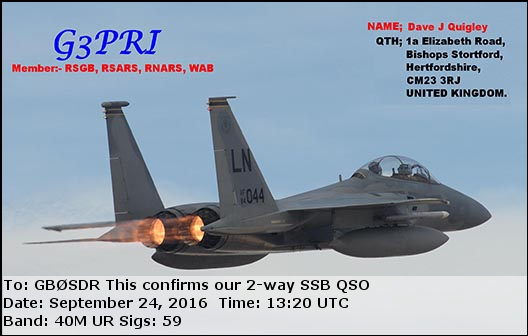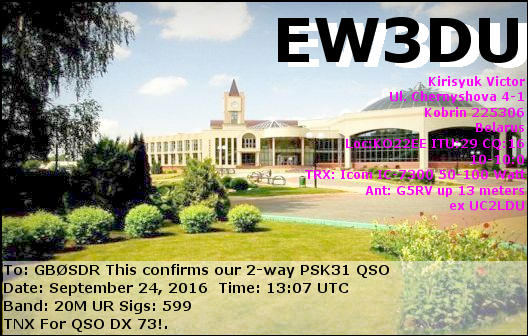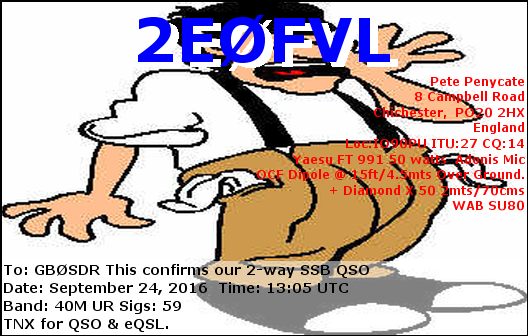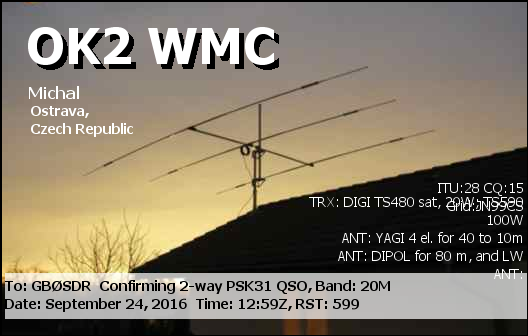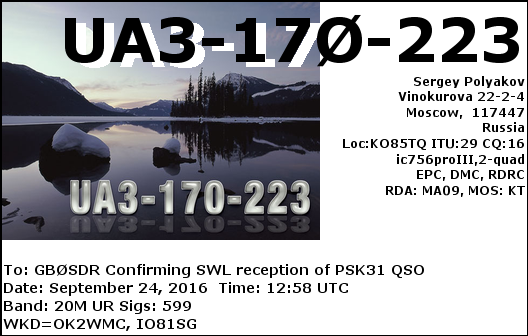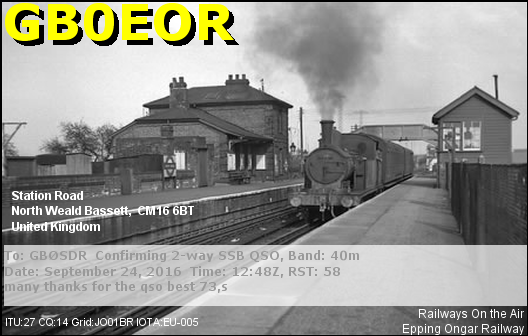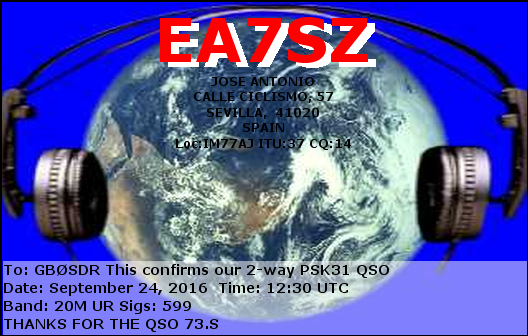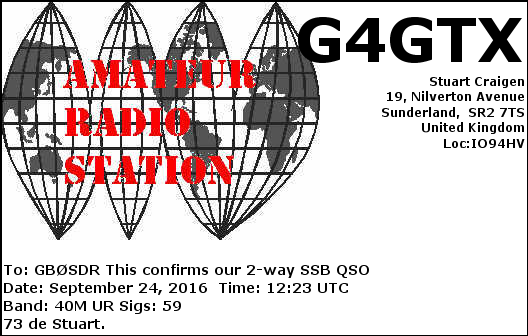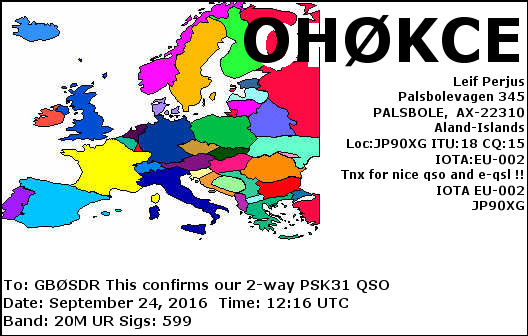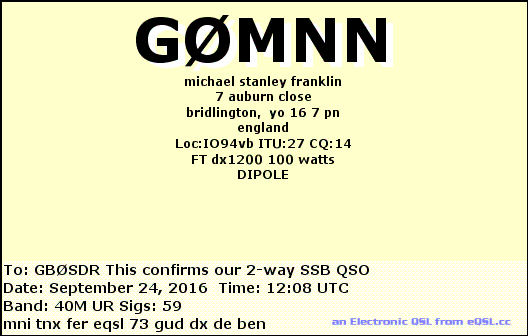 ---
2015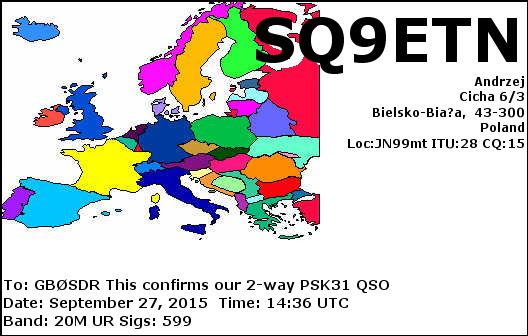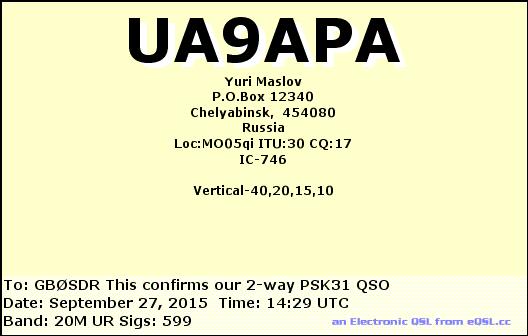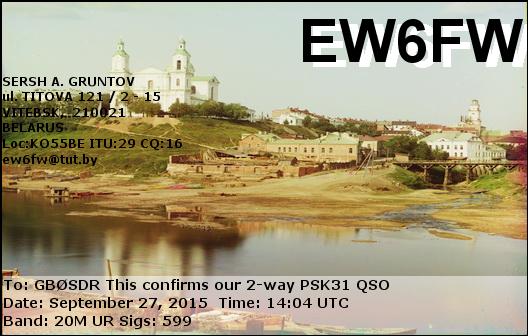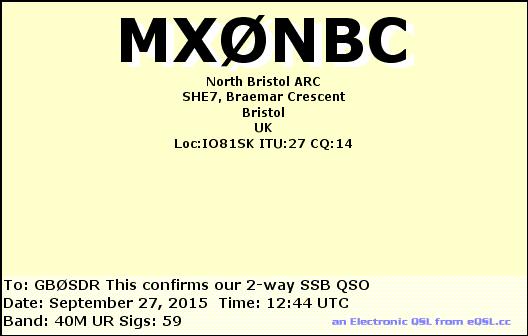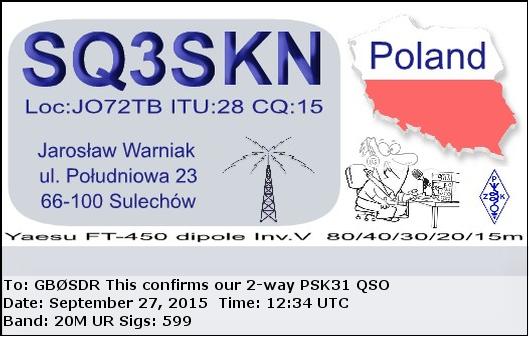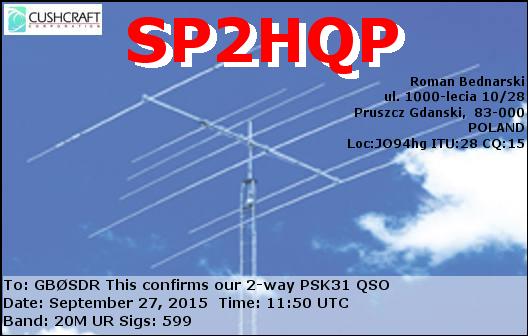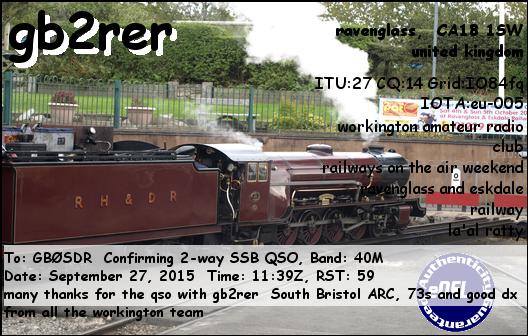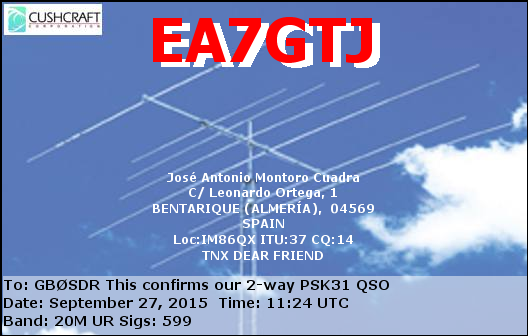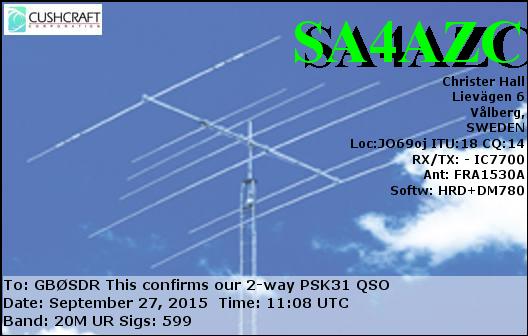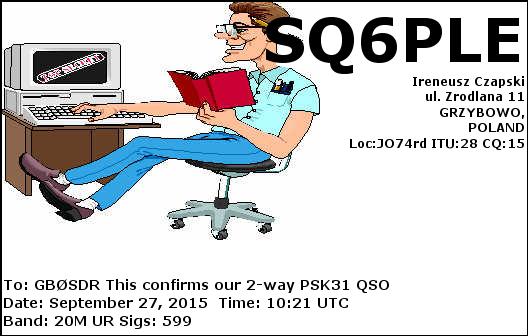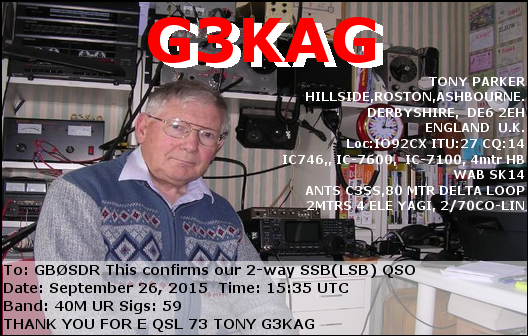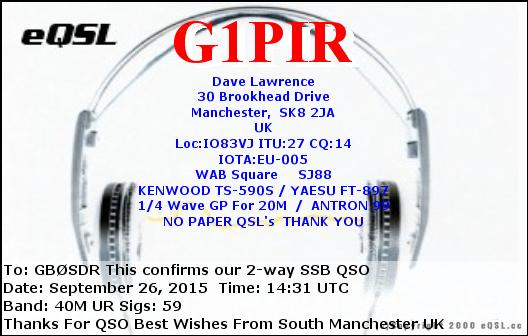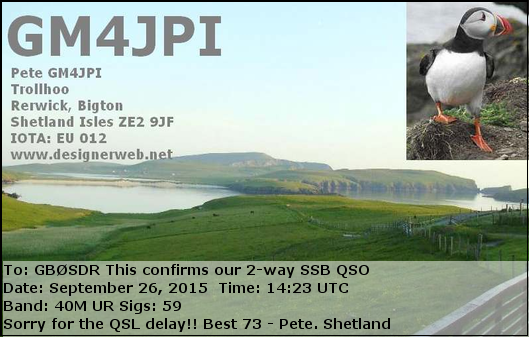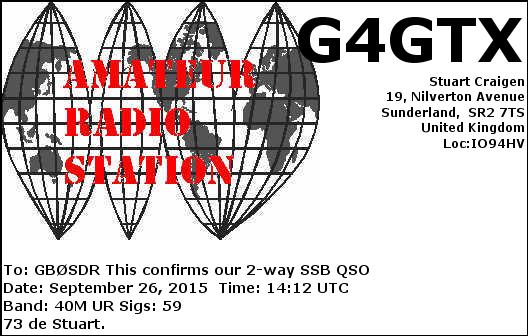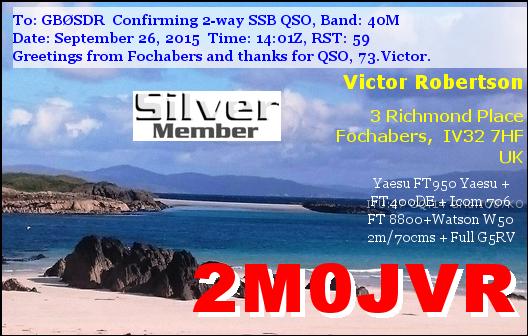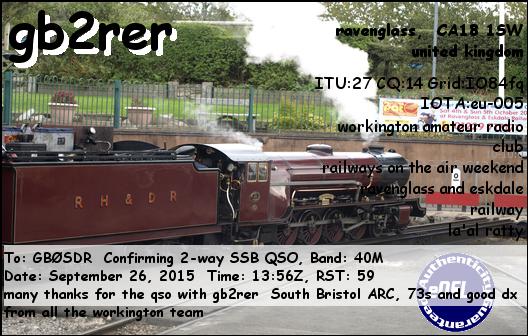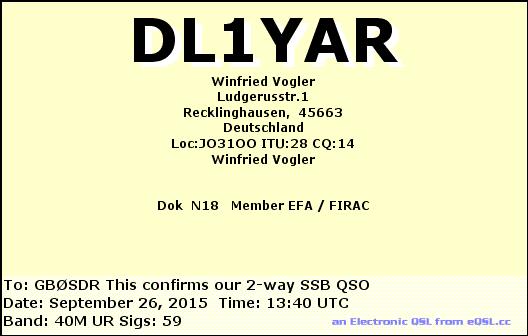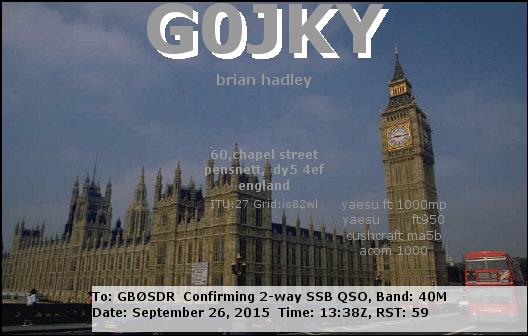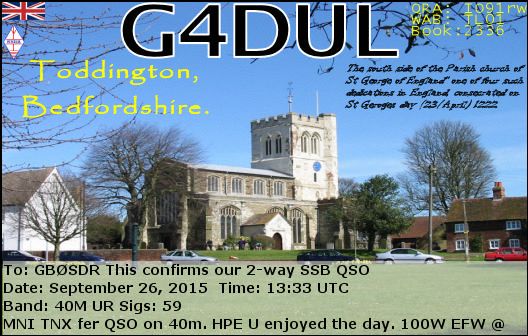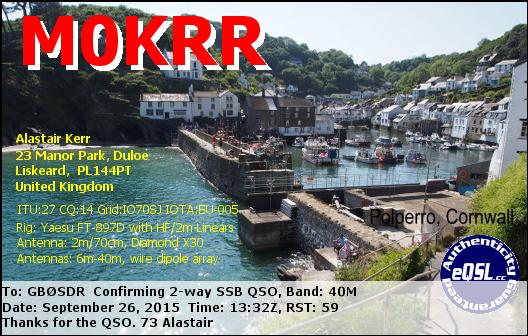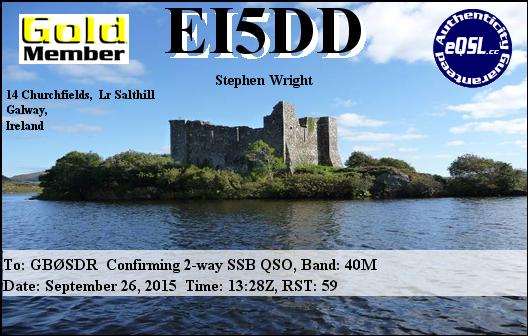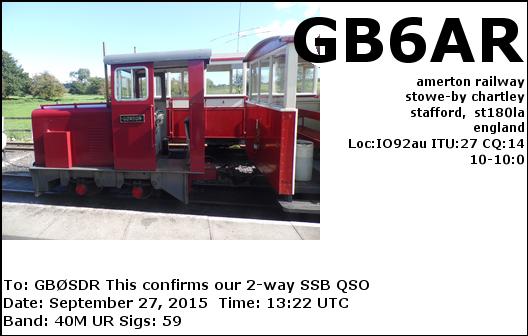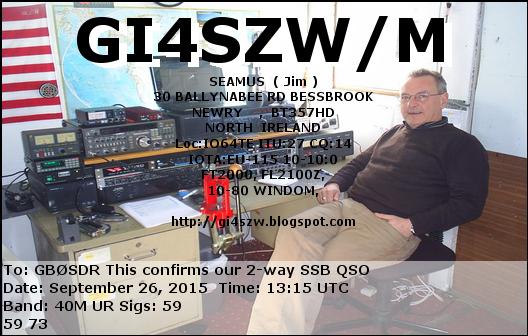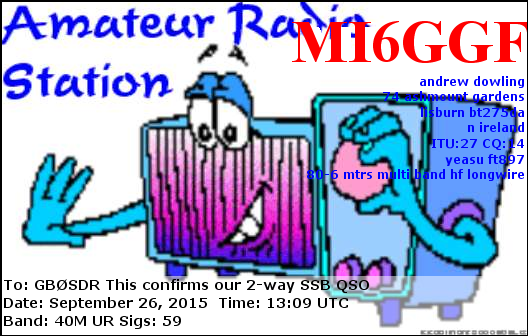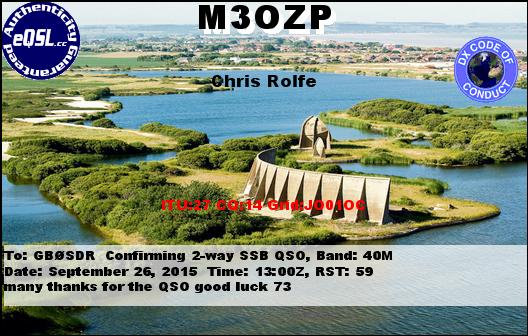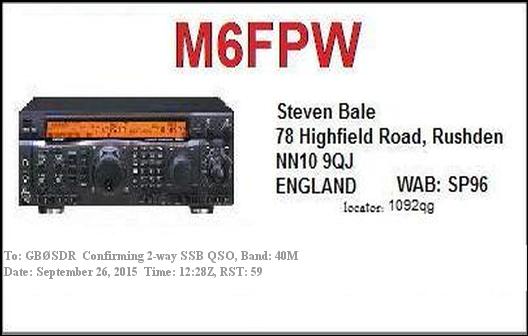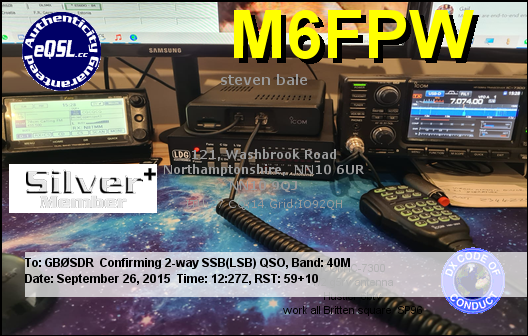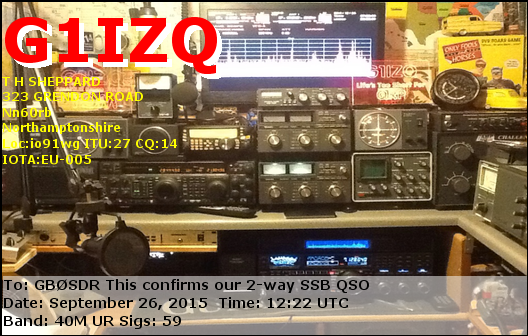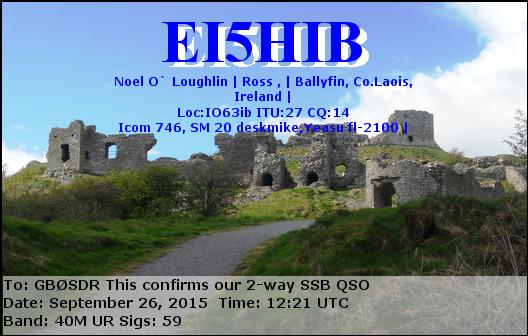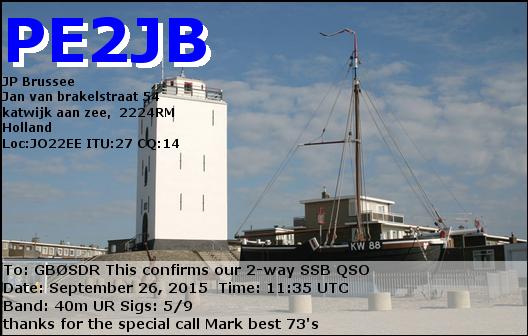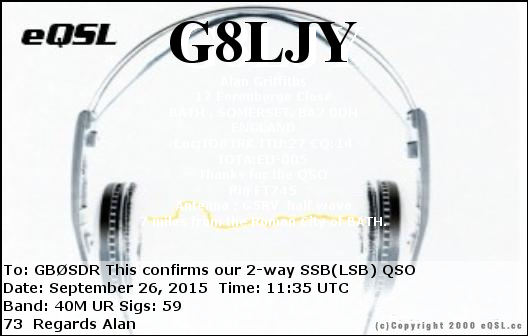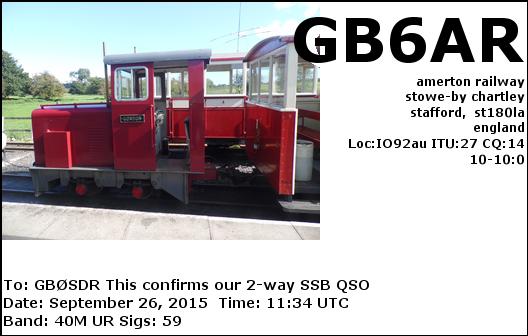 ---
2014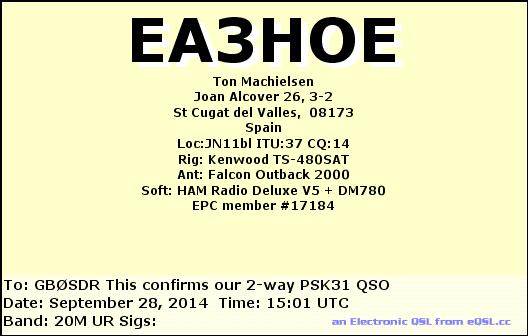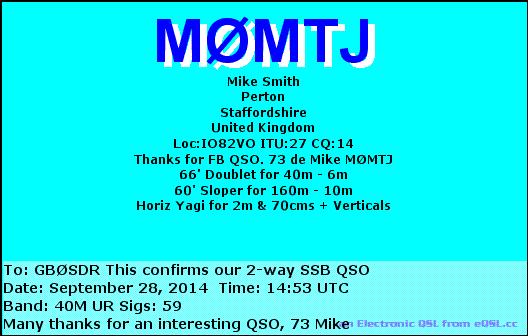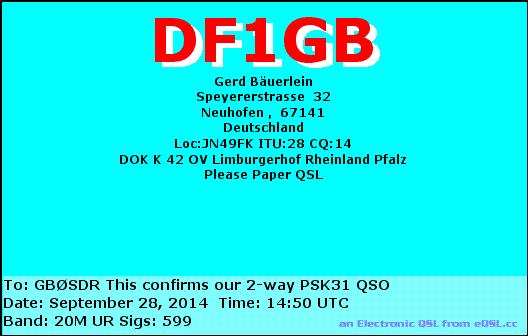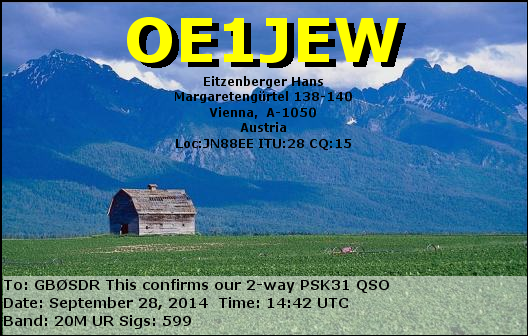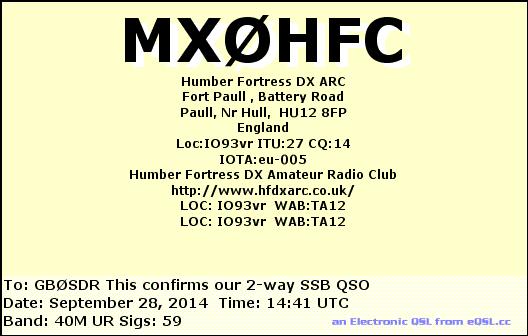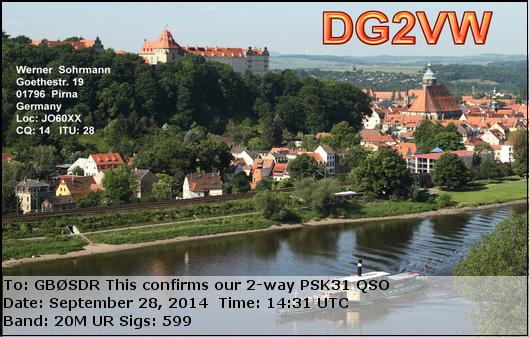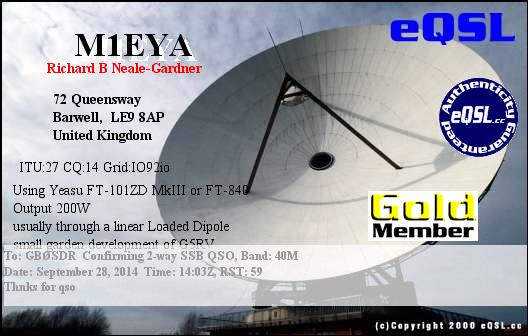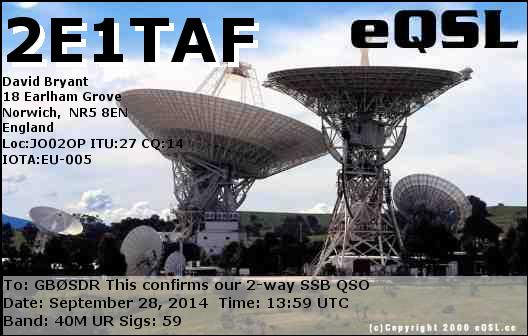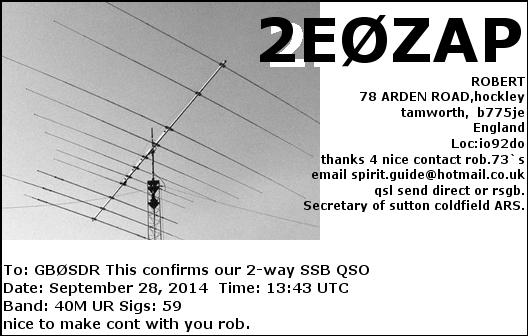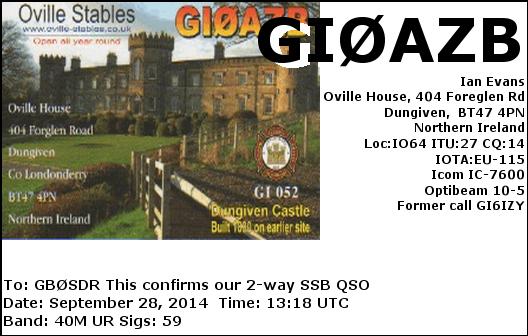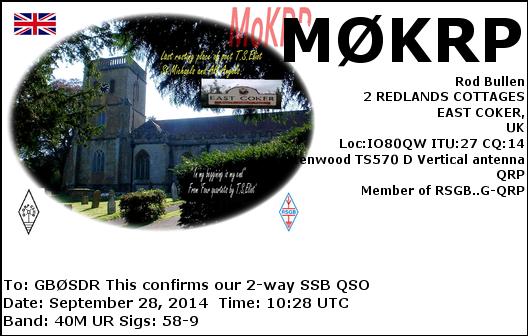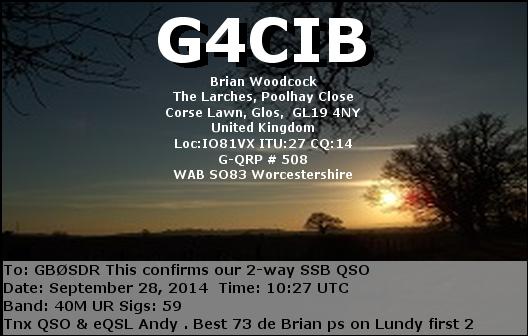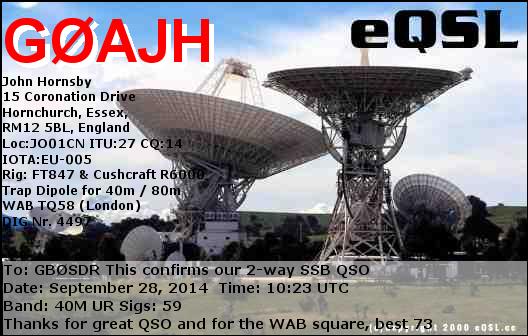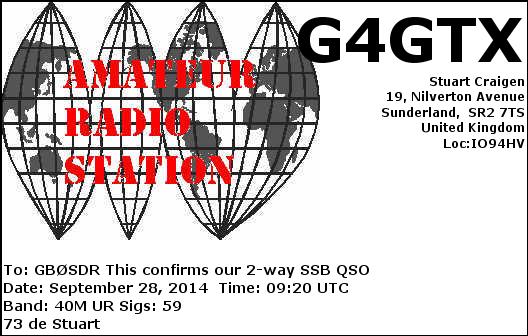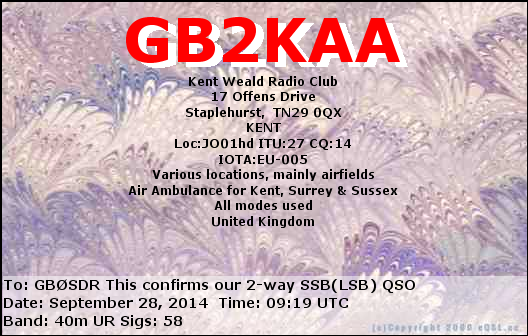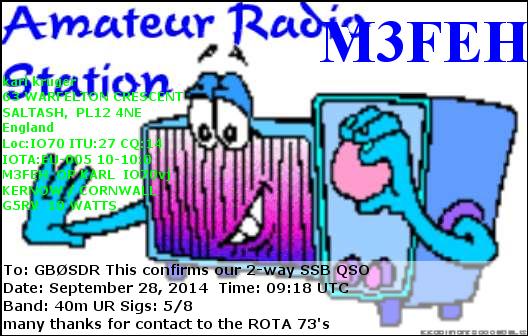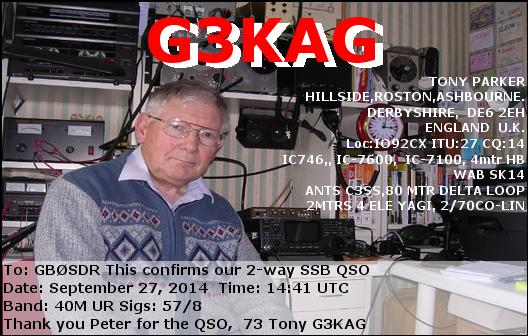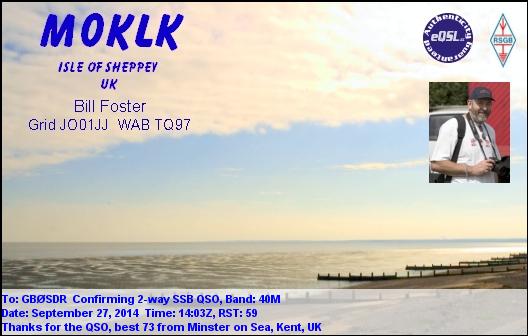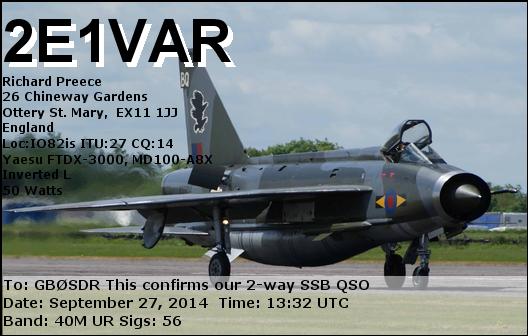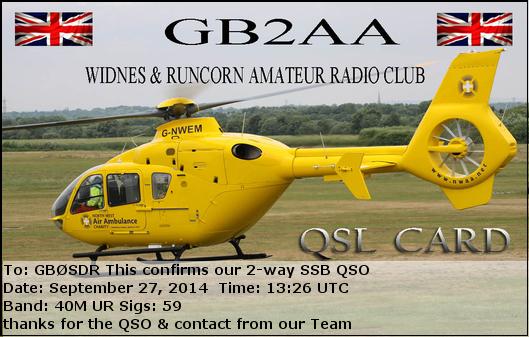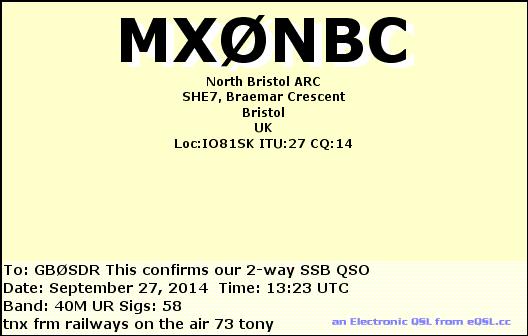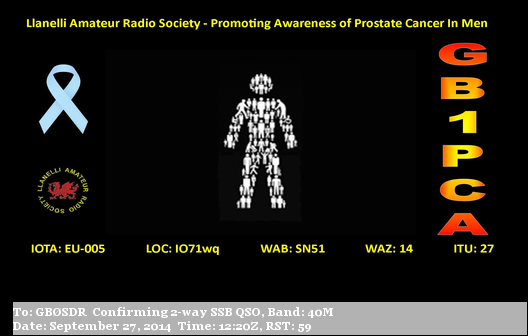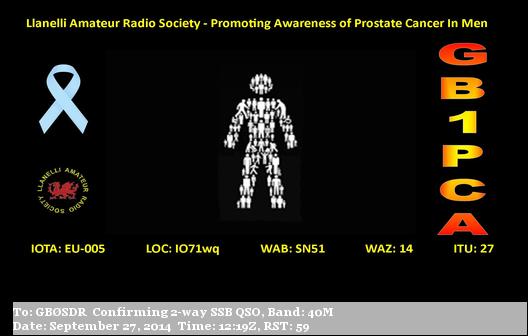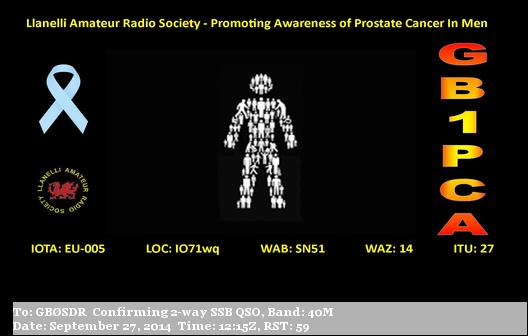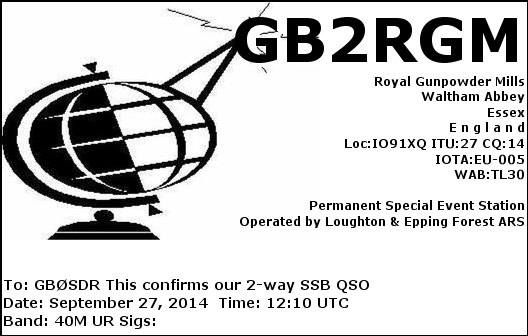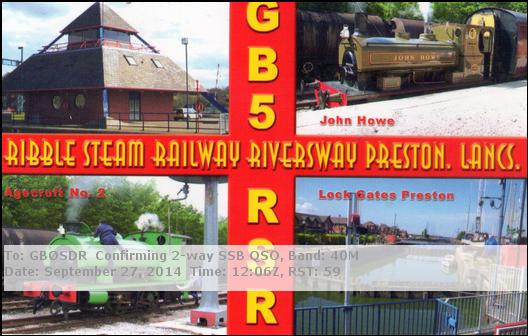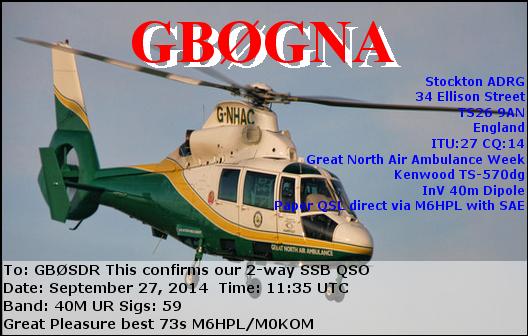 ---
2013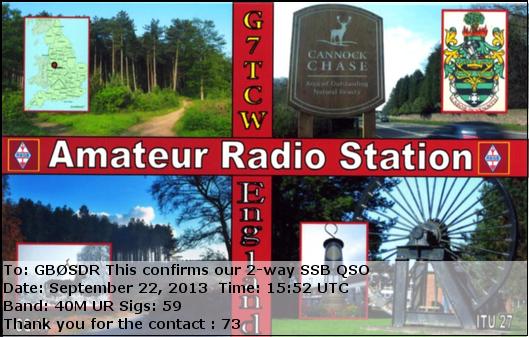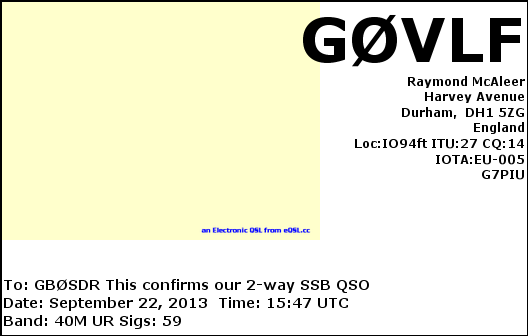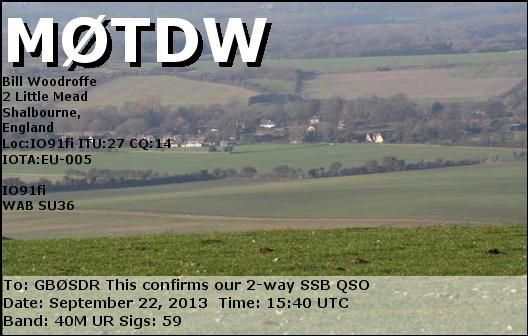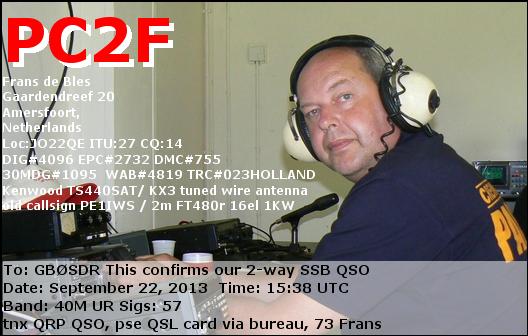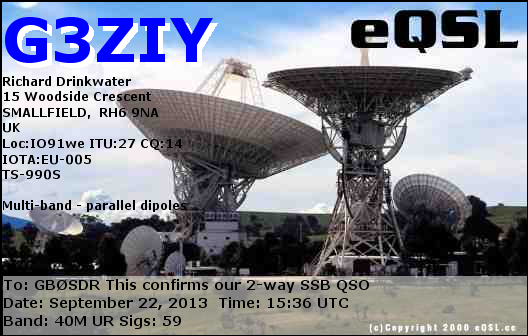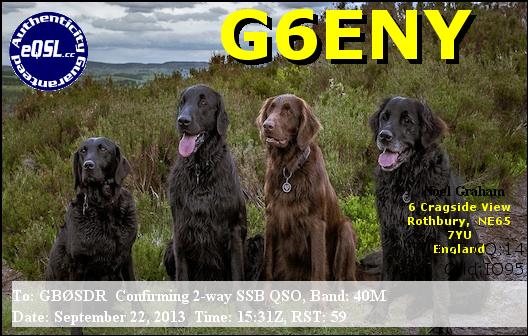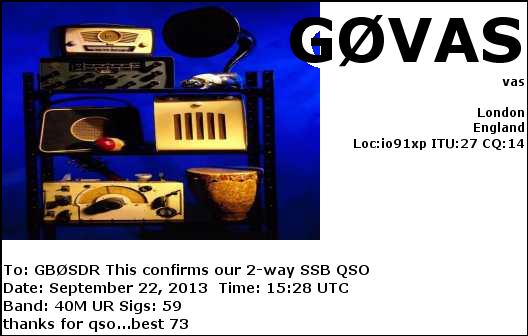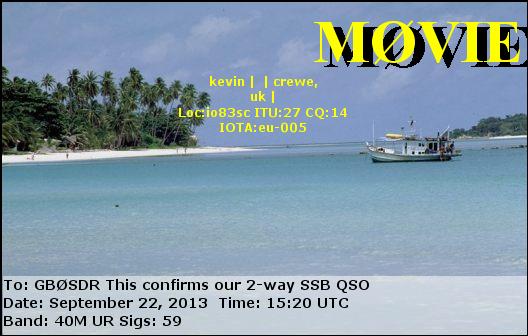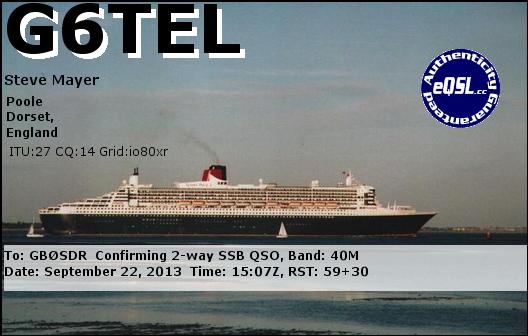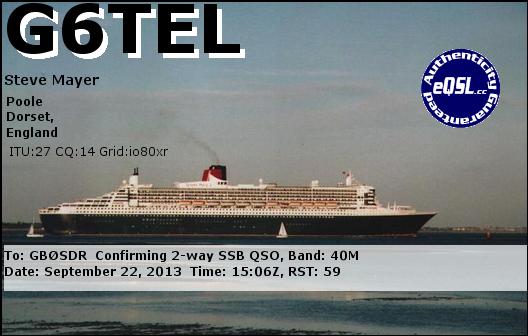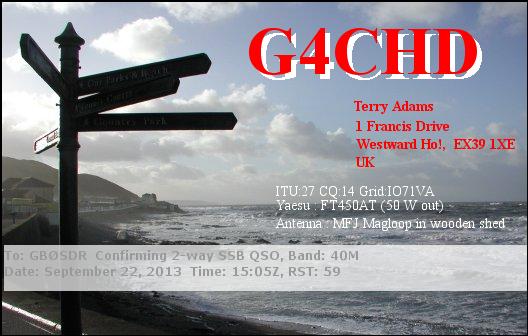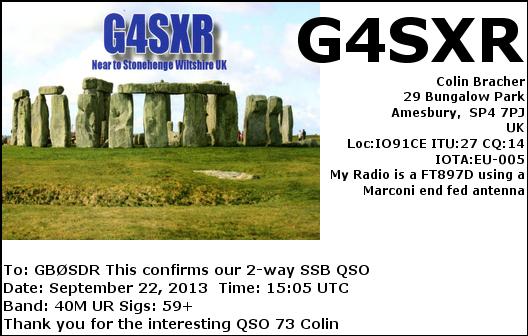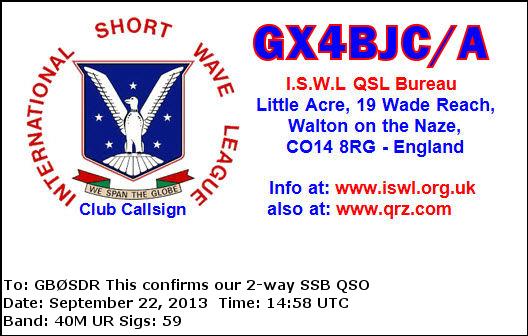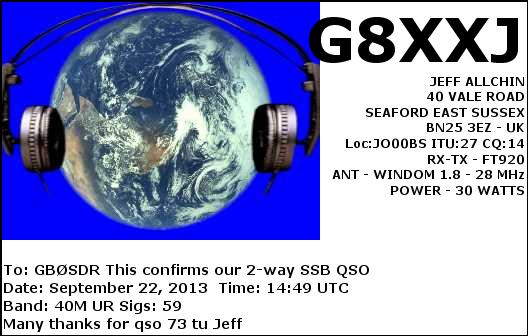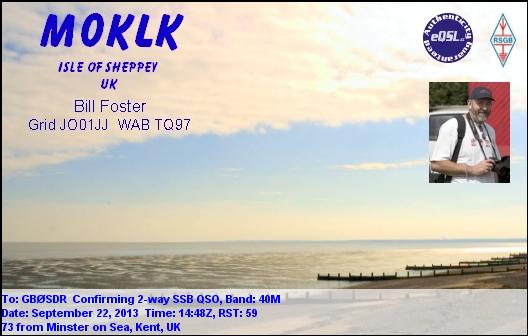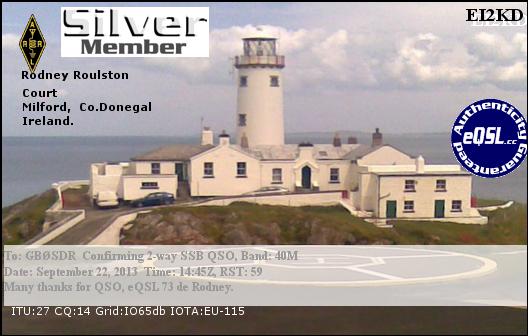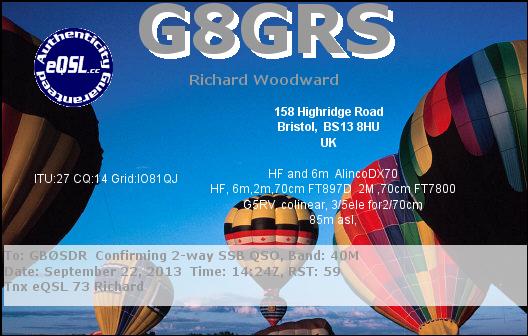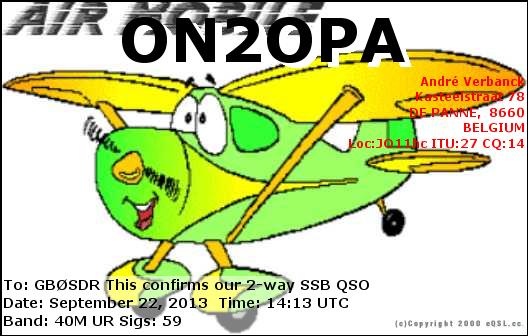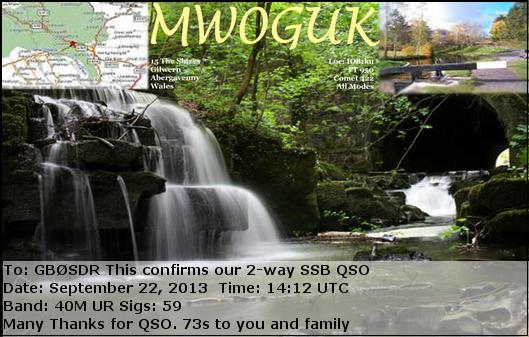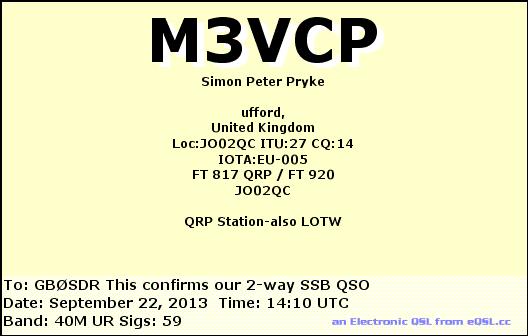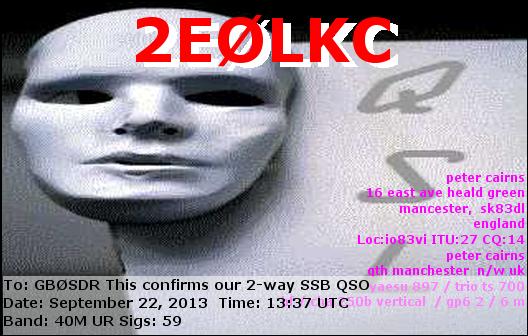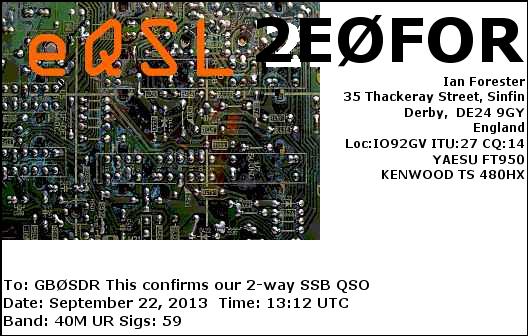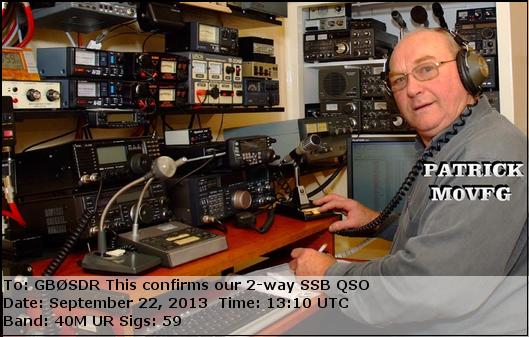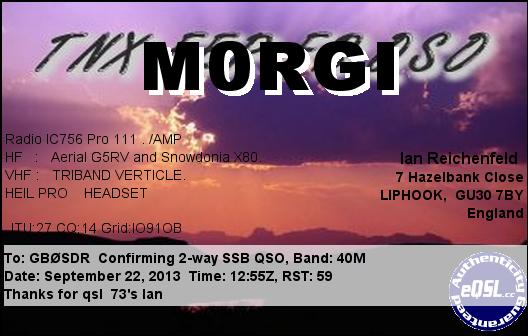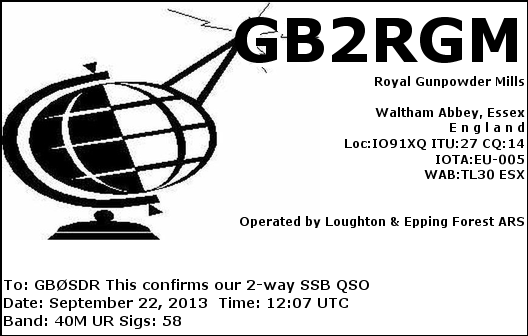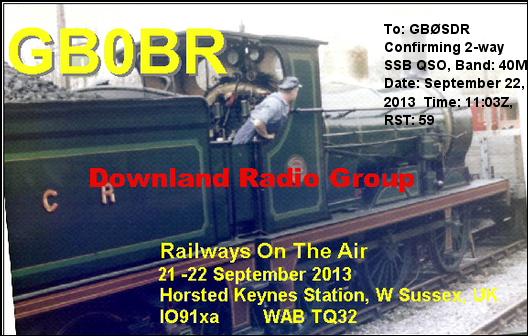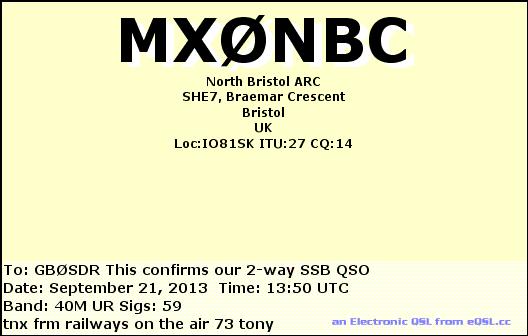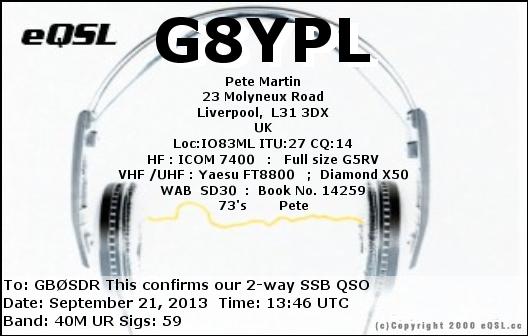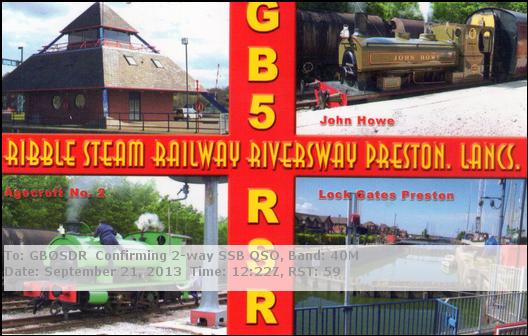 ---
2012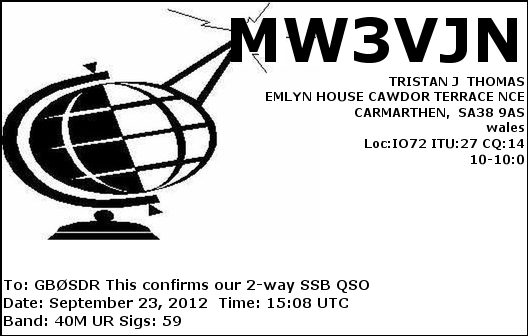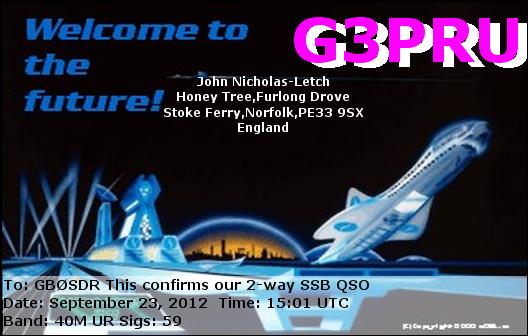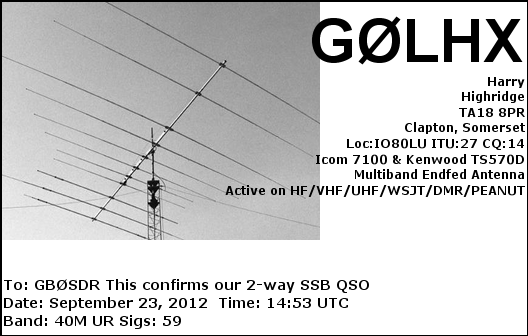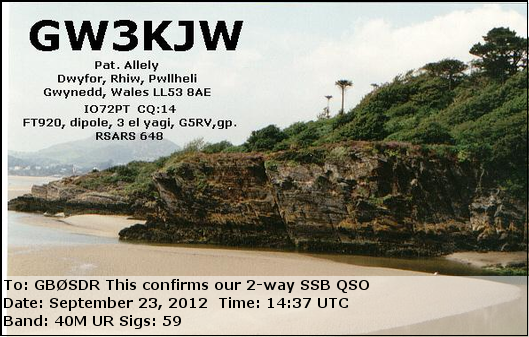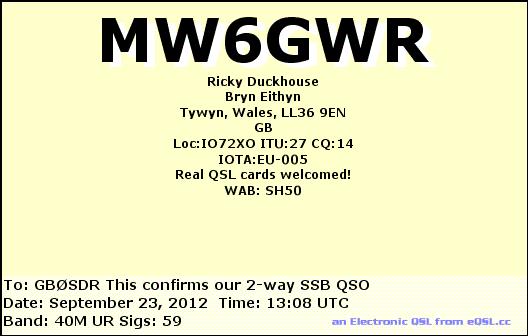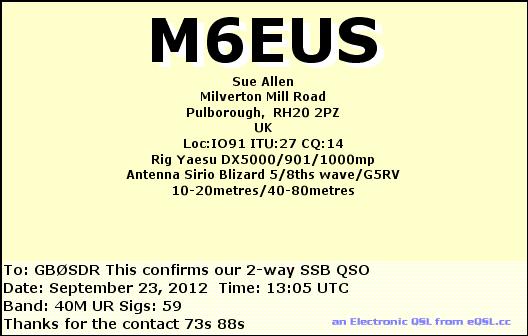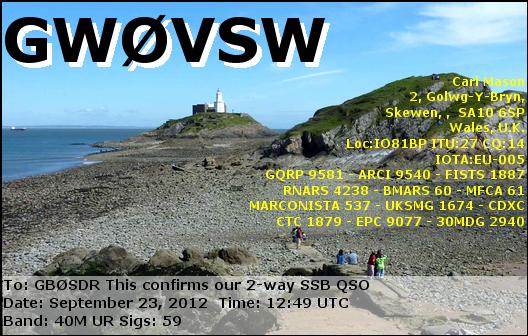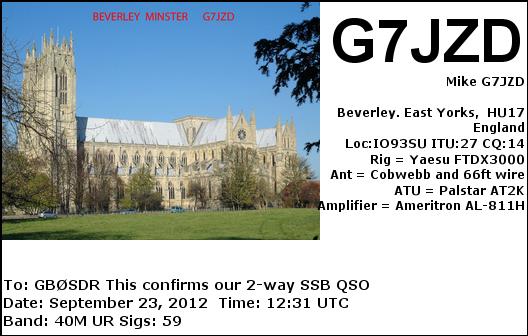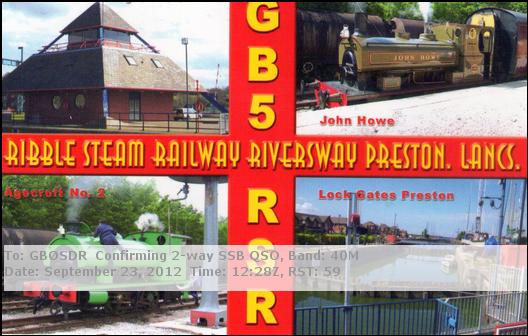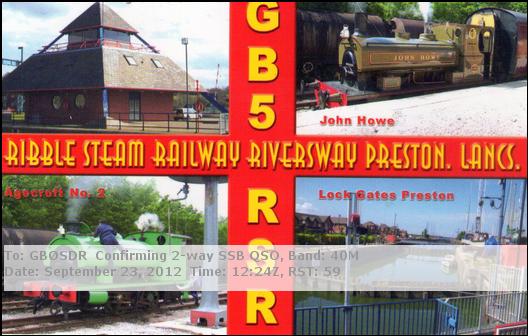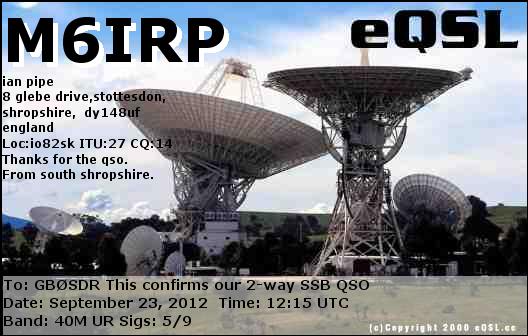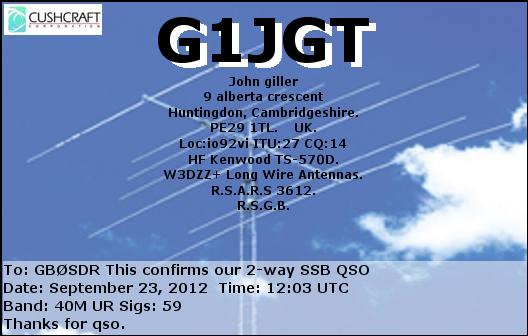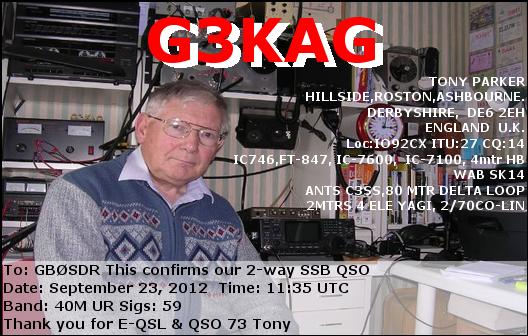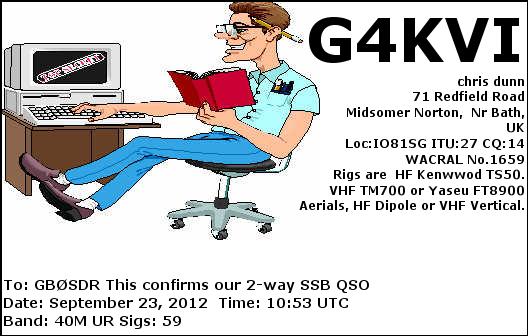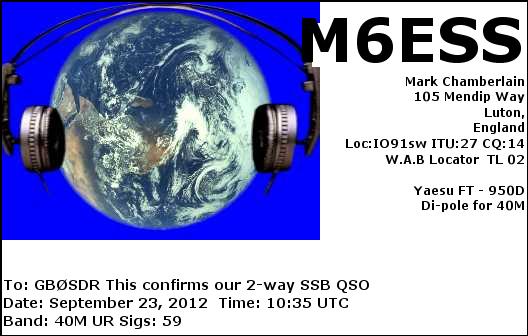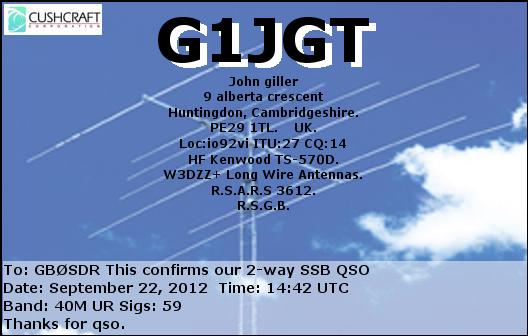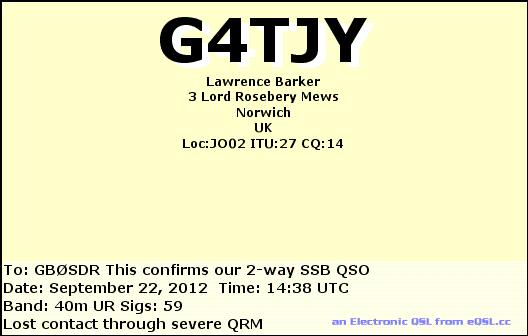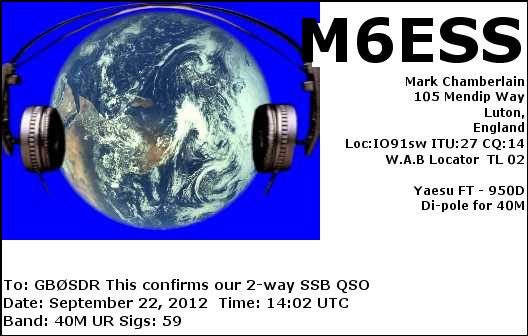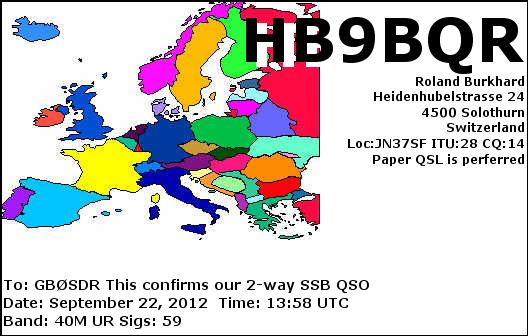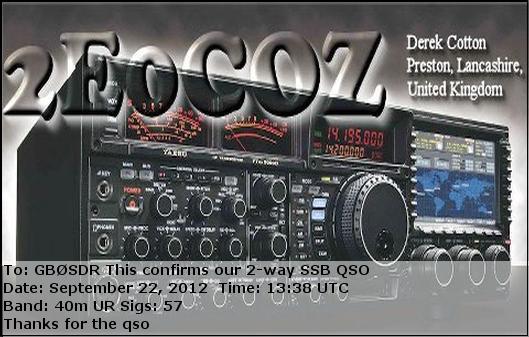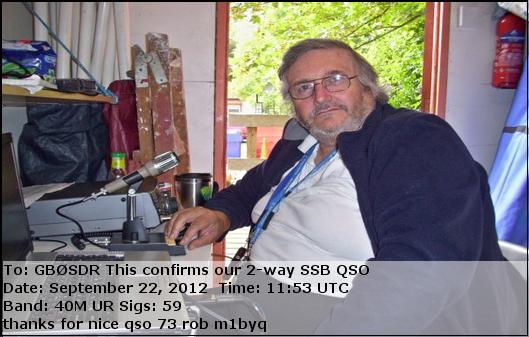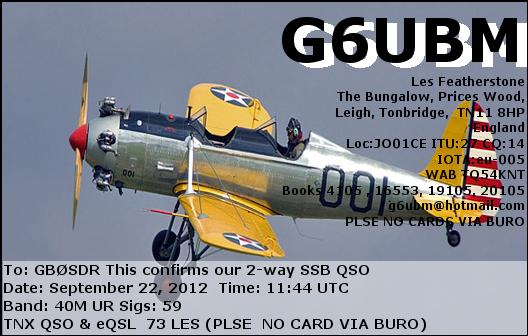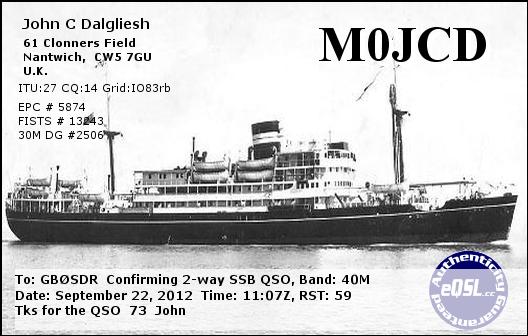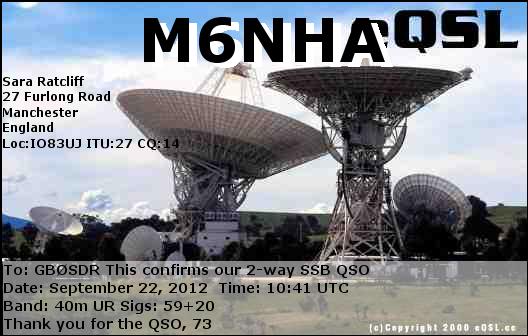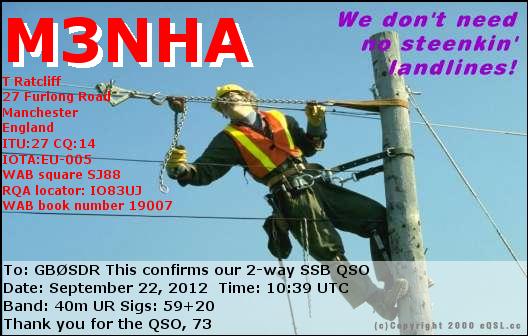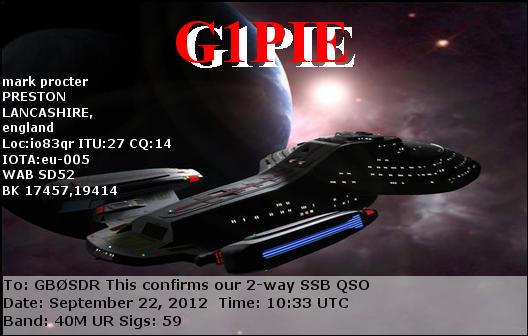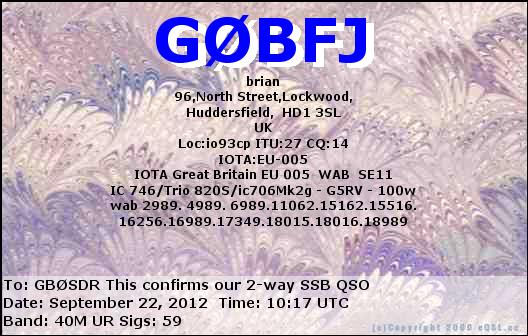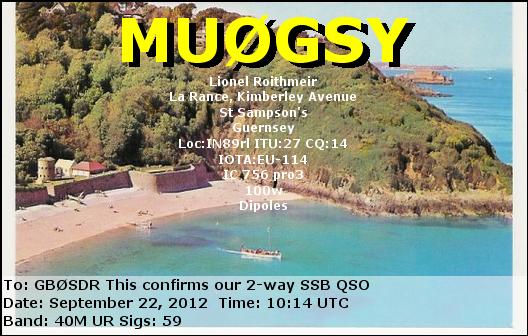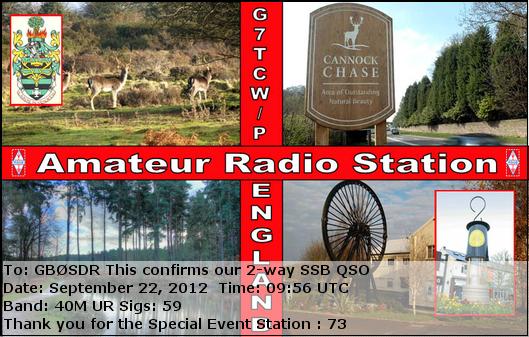 ---
2011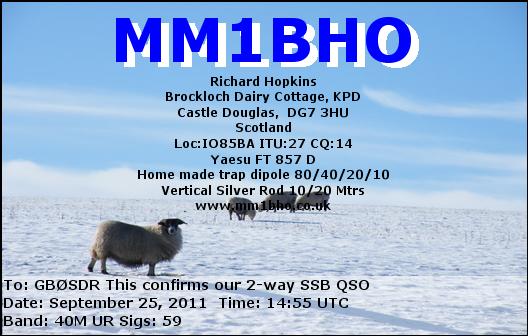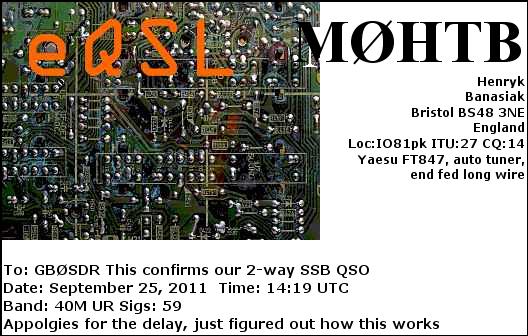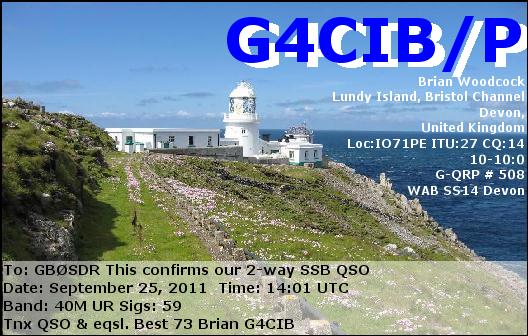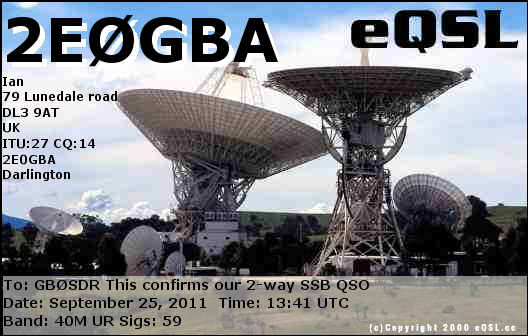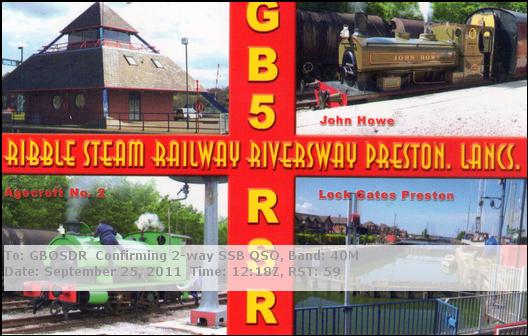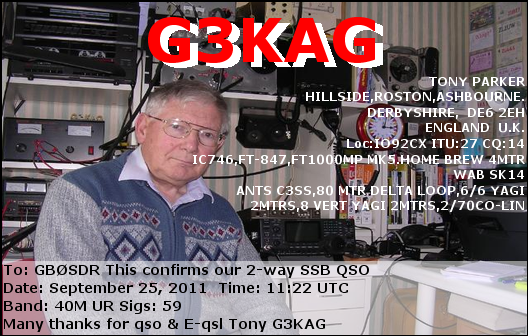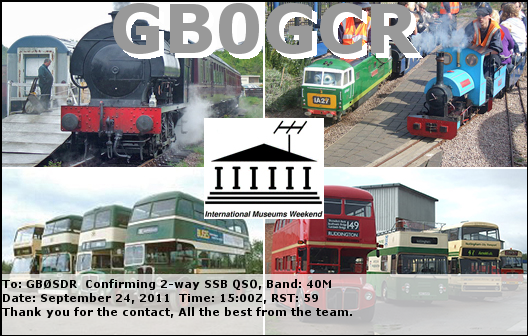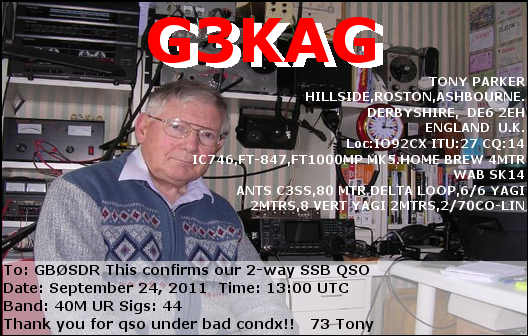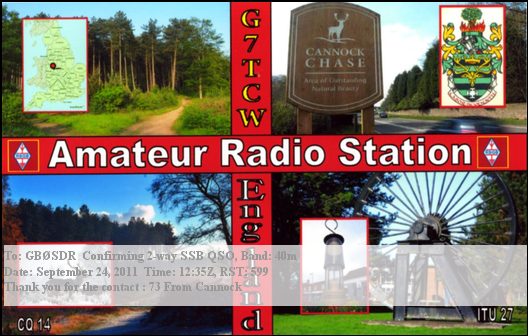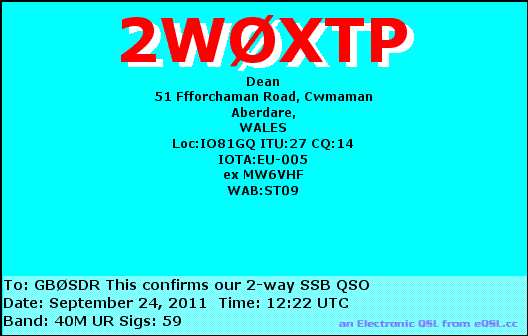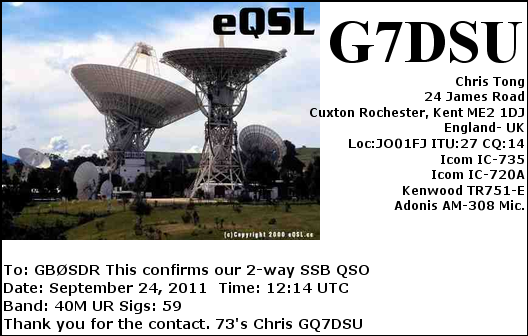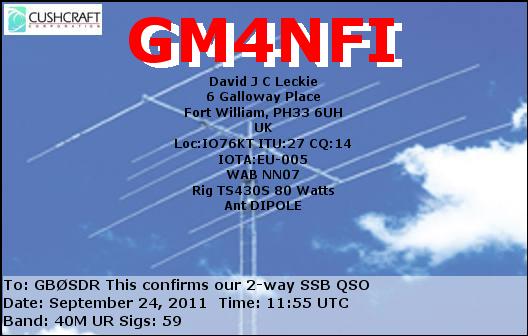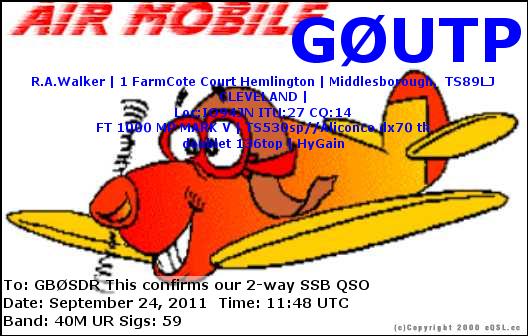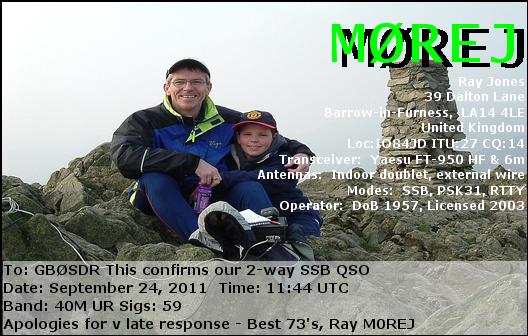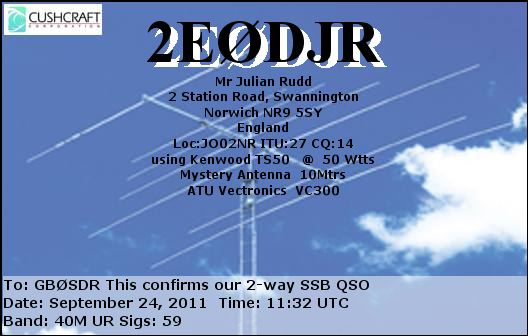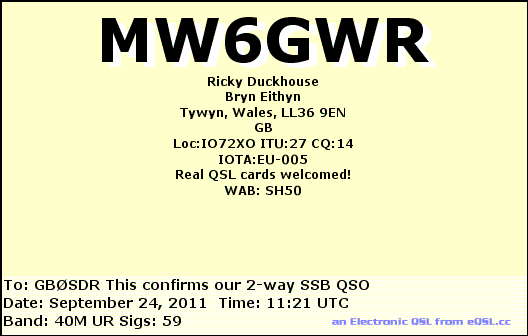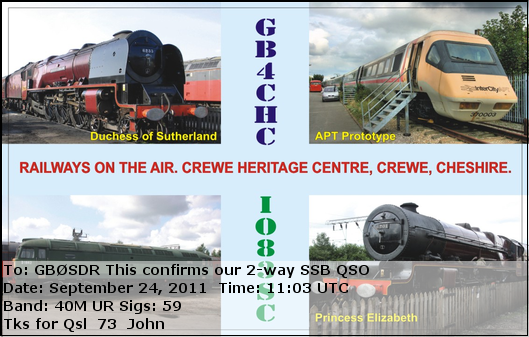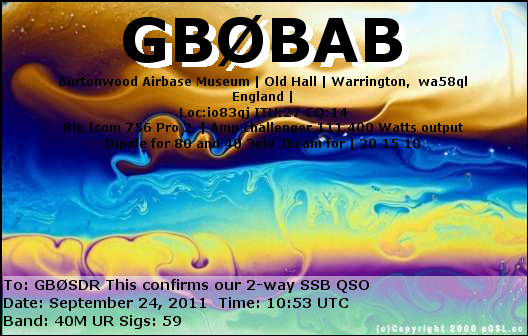 ---