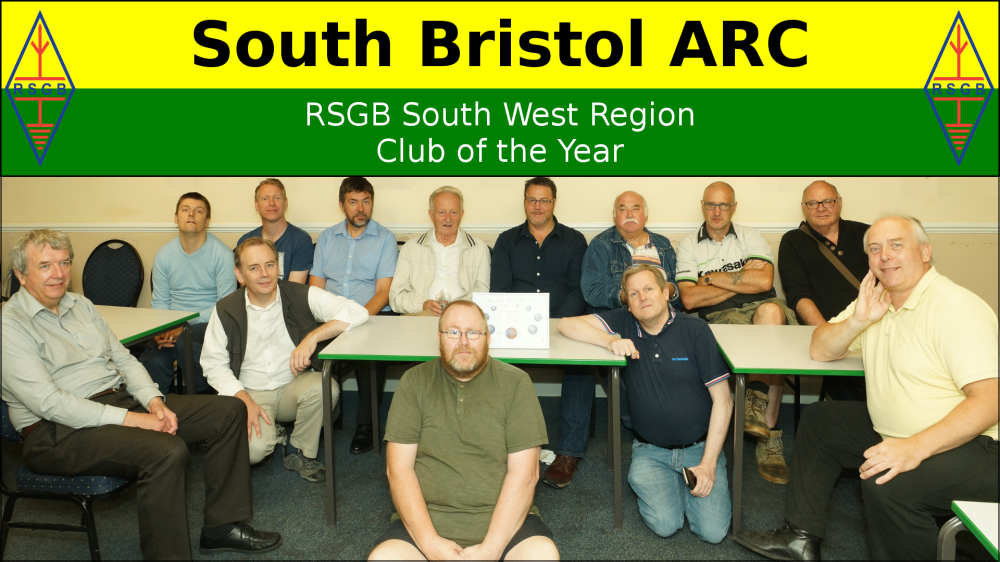 Introduction
You have arrived at the Website of the South Bristol Amateur Radio Club. On the various pages of this site you can find out about our current, past and planned activities, what you need to do to become a licensed Radio Amateur, who sits on our committee and how and when the club was formed.
Perhaps most importantly you can find out where we are and how to get to us or contact us. We have a YouTube channel as 'SB ARC'. By following us on TWITTER as '@G4WAW' you can keep up to date with our calendar and announcements.
Meetings
If you have an interest in Radio as a listener, as a CBer or ex-CBer, or have a desire to become licensed or just want to find out a bit more we would like to meet you. The club meets every Thursday at the Novers Park Community Centre from about 19:30hrs local time with events starting around 20:00hrs.
See the 'Find Us' page which provides static and dynamic maps powered by Google allowing route finding. Finish time for meetings is variable but formal events, including training sessions, usually complete by 21:30hrs local.