Location
Former TRINITY LIGHT VESSEL 55, the 'John Sebastian', is moored in Bathurst Basin in the centre of Bristol and has her own postal address, namely: 'The John Sebastian, Bathurst Basin, Bristol BS1 4RL'. However, there are some specific details that will be of interest to radio hams:
Lat/Long: 51.446579°,-2.595022°
IARU: IO81qk
IOTA: EU005 (UK Mainland)
WAB: ST57 – England
ILLW Reference: UK0176
Introduction
This years International Lighthouses and Lightships on the Air weekend took place over the 15/16 August. Once again we were fortunate to be guests of the Cabot Cruising Club on the John Sebastian (Former Light Vessel 55) in Bathurst Basin, part of Bristols historic City Docks.
Our operation followed the principles of last years operation with the following equipment being employed:
Yaesu FT 840 100W HF Transceiver
MFJ 934 Manual ATU
Manson EP-925 25Amp PSU
Acer laptop running Ham Radio Deluxe for logging only
20m Full Wave Delta Loop operable as a Half Wave Delta Loop on 40m
Set up followed a reasonably well established arrangements. As the weather was fine the station was established on the foredeck, power came from inside the club house and the antenna was supported by the gunwhale.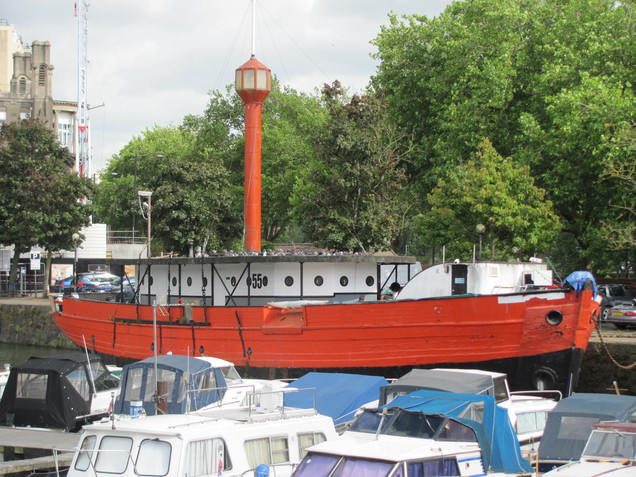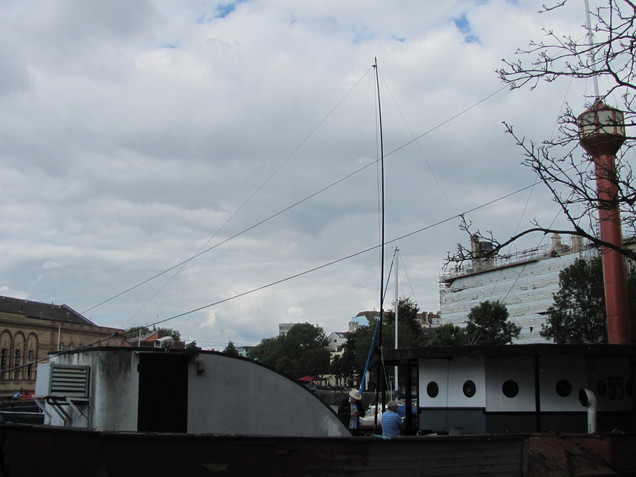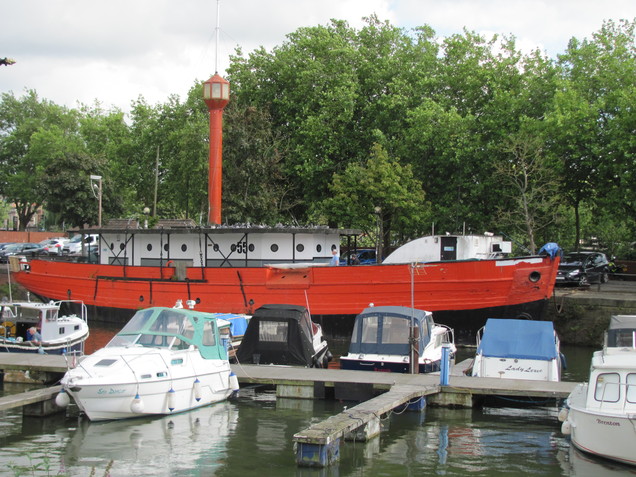 After a very brief foray onto 20m, we quickly reverted to type and after changing the antenna plugs switched onto 40m and were quickly rewarded by Tarbet Ness, North Foreland, Kilantringan and Dunnet Head around the UK followed by Irish stations.
GT8IOM operating from Point of Ayre on the Isle of Man gave us our only contact with the land of the D Regional Secondary Locator. Other Regional Secondary Locators collected over the weekend include: Northern Ireland thanks to MI0TGO/P, MI6SKG/P and 2I0DJM; Scotland thanks to GM4NFI/P, GM4JR, GM0AEG, GM0AEG, GM7ESM, MM3PDM/P and MM6PFT; Wales thanks to 2W0DSP. Sadly we missed out on the Channel islands this year and once again failed to collect representatives either special event or otherwise of all parts of the United Kingdom.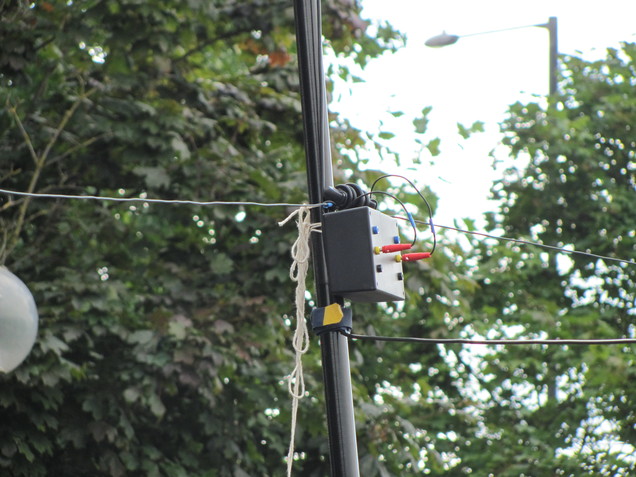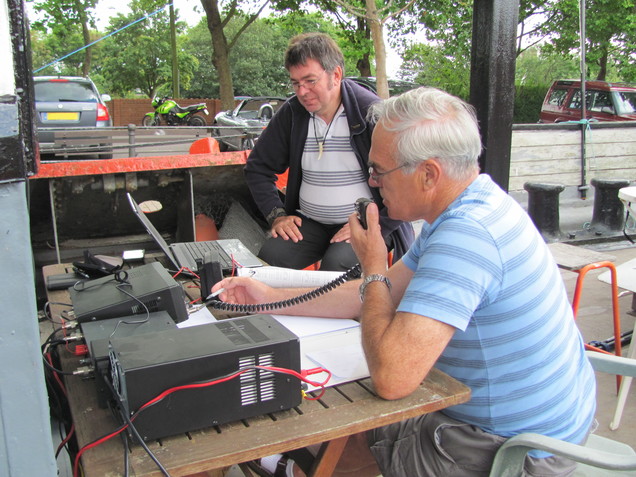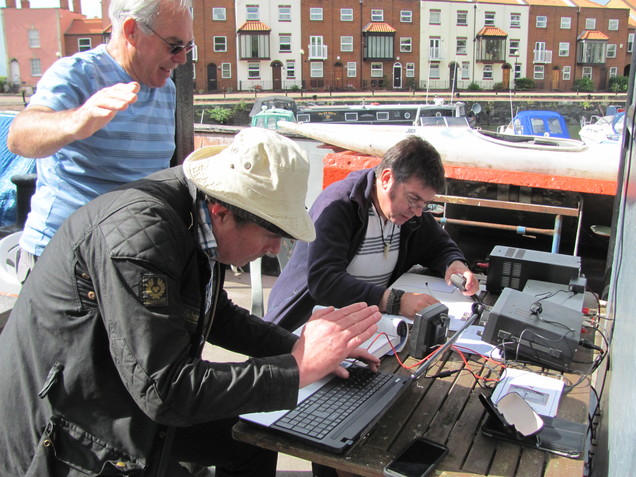 On Sunday we changed our station replacing the clubs FT840 and ATU with a Yaesu FT991 complete with internal ATU recently purchased by a member who wanted to see it in operation on HF.
Although none of us were particularly familiar with the rig, it acquitted itself well and the internal ATU was well able to match the Delta Loop Antenna.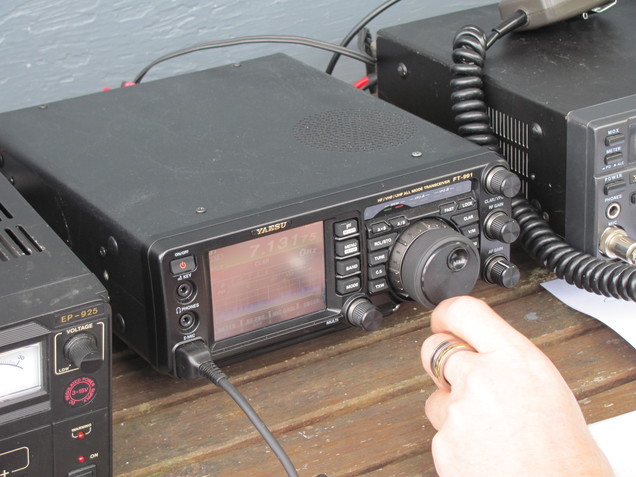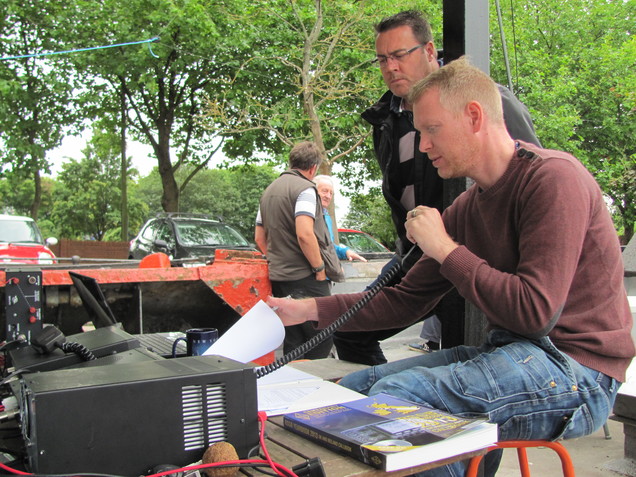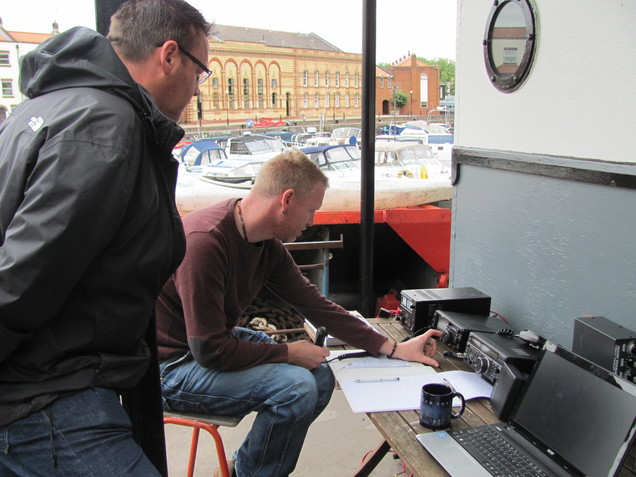 Thanks goto in no particular order: Cyril G3XED, Julian M0JCE, Eddie M0LJT, Henryk M0HTB, Mark M6FKV, Gary M6HCC, Andy G7KNA and anyone else whose name and callsign we have forgotten who turned up and supported, help set up or dismantle or operate the station or who provided equipment.
GB0CCC Log
Date (UTC)
Time (UTC)
Station Worked
Band or Frequency
Mode
RST
Operators Name
QTH
Notes
Sent
Rec'd
15/08/15
10:35
OZ5ESB
20m
SSB
59
59
Saeddingstrand Mellemfyr
DK0014
15/08/15
10:50
GB0BCK
20m
SSB
59
59
Andy
Buckle
UK0053
15/08/15
11:12
PA25SCH
40m
SSB
59
59
Zuidelijke Havenhoofd
NL0025
15/08/15
11:39
GB2TNL
40m
SSB
59
59
Richard
Tarbet Ness Lighthouse
UK0151
15/08/15
11:39
DL1WH
40m
SSB
59
57
Volker
15/08/15
12:06
GB0NFL
40m
SSB
59
59
Ian
North Foreland Lighthouse
UK0128
15/08/15
12:22
GB2LK
40m
SSB
59
59
Jim
Kilantringan
UK0164
15/08/15
12:31
GB1DHL
40m
SSB
57
59
Danny
Dunnet Head Lighthouse
UK0187
15/08/15
12:40
EI0CAR
40m
SSB
59
59
Strove Lighthouse
IE0011
15/08/15
12:47
ON6UJ
40m
SSB
59
59
42
15/08/15
12:57
GB2WLH
40m
SSB
59
59
David
Withernsea Lighthouse
UK0013
15/08/15
13:22
GB0NLH
40m
SSB
59
59
Peter
The Needles Lighthouse
UK0067
15/08/15
13:40
GB2PF
40m
SSB
59
59
Fred
15/08/15
13:46
GB2ELH
40m
SSB
58
59
Eshanness Lighthouse (Shetland)
UK0058
15/08/15
13:50
GT8IOM
40m
SSB
59
59
Point of Ayre Isle of Man
IM0001
15/08/15
13:54
G4HEE
40m
SSB
59
59
Bill
Melton Mobray
15/08/15
14:01
GB4EUL
40m
SSB
59
59
Alan
East Usk Lighthouse
UK0159
15/08/15
14:38
GB1DLH
40m
SSB
59
59
Tony
Dungeness
UK0059 and UK0060 (Old and New)
15/08/15
14:42
2W0DSP
40m
SSB
59
59
Andy
Llanethlli
15/08/15
14:47
G4VFL/P
40m
SSB
59
59
Andrew
15/08/15
14:48
M0XDX
40m
SSB
59
59
Paul
Lincolnshire
15/08/15
14:50
G4CLN
40m
SSB
59
59
Philip
Paington
15/08/15
14:53
M0KRR
40m
SSB
59
59
Alistair
Cornwall
15/08/15
14:57
EI1NC/P
40m
SSB
59
42
Roches Point
IE0010
16/08/15
11:08
DM9JH
20m
SSB
59
59
16/08/15
11:11
G4WZI
20m
SSB
59
59
Dick
South Yorkshire
16/08/15
11:13
G3YRO
20m
SSB
55
57
Roger
Newcastle upon Tyne
16/08/15
11:15
EI6HIB
20m
SSB
59
59
16/08/15
11:16
G4VHM
20m
SSB
59
59
Mike
Kingston upon Hull
16/08/15
11:17
DL1LQC
20m
SSB
59
59
Claus
16/08/15
11:19
GM4NFI/P
20m
SSB
57
55
Chanonry Point
UK0196
16/08/15
11:23
DL8FQ
20m
SSB
57
59
Rolf
Kenwood TS870 G5RV
16/08/15
11:25
EI5DR
20m
SSB
59
59
Edward
16/08/15
11:28
G4WBV
20m
SSB
59
59
Roger
Sea Mills
16/08/15
11:30
DL5RF
20m
SSB
59
59+10
Friedhelm
16/08/15
11:32
DF1LEO
20m
SSB
57
58
Henrik
16/08/15
11:34
GB2PUL
20m
SSB
43
59
Portland Bill Upper Lighthouse
UK0019
16/08/15
11:36
PB7Z
40m
SSB
59
59
Bernard
16/08/15
11:38
PI4ZHE
20m
SSB
57
59
Len
Noord Hinder Lightship
NL0036
16/08/15
11:39
GB0NHL
40m
SSB
57
59
Noss Head Lighthouse
UK0039
16/08/15
11:41
MM3PDM/M
40m
SSB
45
59
Peterhead
16/08/15
11:46
GM4JR
40m
SSB
59
59
Andy
NX98
16/08/15
11:50
PA1AT
40m
SSB
58
55
Gerry
16/08/15
11:56
PA7JC
40m
SSB
57
59
16/08/15
12:01
ES5QD
40m
SSB
59
59
Vello
16/08/15
12:04
DL0DMB
40m
SSB
59
59
16/08/15
12:06
ON8ODK/P
40m
SSB
43
59
16/08/15
12:26
F4ECJ
20m
SSB
59
56
Eric
South West France
Quarter Wave Vertical TS590
16/08/15
12:43
TM0PDC
40m
SSB
59
59
16/08/15
12:47
MI0TGO/P
40m
SSB
59
59
Brian
16/08/15
12:49
DL6SDA
40m
SSB
55
57
16/08/15
12:51
DL0RWE
40m
SSB
55
58
Old Lighthouse Borkum
DE0046
16/08/15
12:57
F4CZV
40m
SSB
57
59
Richard
Montauban
16/08/15
13:02
DF6SU
40m
SSB
59
56
Stephen
16/08/15
13:06
EI0M/P
40m
SSB
59
59
Blacksod Lighthouse County Mao
IE0008
16/08/15
13:12
DJ9FK
40m
SSB
57
57
Claus
Uslar
Icom 761 Dipole QSL via Buro
16/08/15
13:17
MI6SKG/P
40m
SSB
55
59
Steve
QRP Portable from Land Rover Icom IC 703 Dipole
16/08/15
13:20
GX3YRC
40m
SSB
59
59
Paul
16/08/15
13:22
F5PTA
40m
SSB
58
59
16/08/15
13:25
DL8LAH
40m
SSB
56
58
Fred
16/08/15
13:29
GB2EVR
40m
SSB
58
59
Mike
Cumbria
16/08/15
13:33
EI2GBB/P
40m
SSB
59
59
David
90W Icom IC706
16/08/15
13:38
GM0AEG
40m
SSB
44
59
David
16/08/15
13:40
DL6YAO
40m
SSB
57
59
Peter
16/08/15
13:42
G1YFF
40m
SSB
59
59
Jake
16/08/15
13:43
2I0DJM
40m
SSB
57
59+10
Joe
16/08/15
13:45
2E1TAF
40m
SSB
59
59+10
Dave
16/08/15
13:47
DL5AWI
40m
SSB
56
59
16/08/15
13:48
DF3QG
40m
SSB
59
59+10
Arno
16/08/15
13:49
DL9HL
40m
SSB
53
59
16/08/15
13:49
DF1NP
40m
SSB
59
59
Willie
16/08/15
13:50
HB9TTR
40m
SSB
59
58
Dan
16/08/15
13:51
M1CDL
40m
SSB
56
59
16/08/15
13:53
M3GJA
40m
SSB
59
59+20
Trevor
Norfolk
16/08/15
13:55
EI0CAR/P
40m
SSB
58
59
Tommy
Strove Lighthouse
IE0011
16/08/15
13:57
G4WIA
40m
SSB
59
59
Ivan
Lizard
16/08/15
13:59
DK01
40m
SSB
57
57
Lightvessel 'Fyrskib' No 15
DE0061
16/08/15
14:00
DL5XL
40m
SSB
59
57
Felix
16/08/15
14:00
DJ7FM
40m
SSB
57
57
16/08/15
14:02
IZ2BQF
40m
SSB
59
59
Luigi
16/08/15
14:02
OE8HIK
40m
SSB
59
59
Heinz
16/08/15
14:03
M6KVJ
40m
SSB
59
59
Dave
16/08/15
14:03
HB9BQR
40m
SSB
55
57
16/08/15
14:04
PE1DUG
40m
SSB
55
57
16/08/15
14:05
DL2ASK
40m
SSB
55
59
16/08/15
14:06
DK1KBB
40m
SSB
56
55
Gerd
16/08/15
14:08
HB9FNE
40m
SSB
57
58
Stefan
16/08/15
14:08
DL6KR
40m
SSB
59
59
Martin
16/08/15
14:09
ON4CAS
40m
SSB
57
59
16/08/15
14:10
DJ2KD
40m
SSB
59
59
Dieter
16/08/15
14:10
ON6PJ
40m
SSB
59
59
16/08/15
14:11
DK4DS
40m
SSB
56
59
16/08/15
14:12
DK9QD
40m
SSB
59
59
Dieter
16/08/15
14:12
IZ2QDQ
40m
SSB
57
59
16/08/15
14:13
DG1NPM
40m
SSB
57
57
Nobbi
16/08/15
14:14
DH1PAL
40m
SSB
57
59
Werner
16/08/15
14:16
DL6FD
40m
SSB
59
59
16/08/15
14:18
GB1DHL
40m
SSB
59
59
Danny
Dunnet Head Lighthouse
UK0187
16/08/15
14:19
M0TRJ
40m
SSB
59
59
16/08/15
14:21
DJ4JZ
40m
SSB
59
58
Joe
16/08/15
14:23
GM0AEG
40m
SSB
59
59
David
16/08/15
14:26
DL1HXB/MM
40m
SSB
57
57
Utta
16/08/15
14:28
OZ3XFS
40m
SSB
57
55
16/08/15
14:31
G3PXT
40m
SSB
56
57
Gordon
16/08/15
14:32
F4VPL
40m
SSB
59
57
Dave
16/08/15
14:34
GB2BML
40m
SSB
59
59
Thomas
Blakeney Mariners Light
UK0084
16/08/15
14:36
PA2VTC
40m
SSB
55
55
Harry
16/08/15
14:38
G4DXW
40m
SSB
59
59
Ron
16/08/15
14:41
MM6PFT
40m
SSB
55
57
16/08/15
14:44
GM7ESM
40m
SSB
56
59