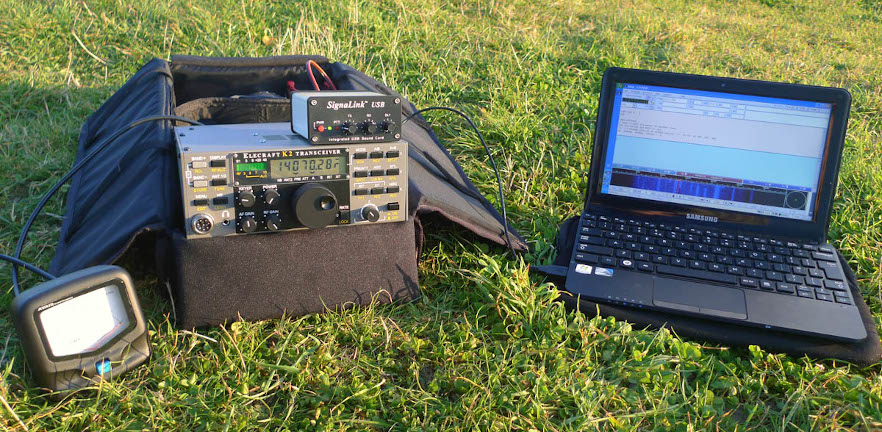 THird THursday Simplex Night
This month we are trying something different! Well they say a change is as good as a rest.
Tonight we are going to have a simplex night, yes that's right we're actually going to play radio.
The Plan
So with the advent of spring and longer nights and balmier weather we are proposing to have a simplex net, you can take part in this in a number of ways:
If you are in a good home location with reasonable height and a fair 2m antenna then you can take part from the comfort of your home QTH;
If you have a 2m mobile installation then take your car up to a high spot and operate from the relative comfort of your car; or
If you have a local high spot then consider taking a walk with a handheld or small VHF QRP rig such as the Yeasu FT290 or FT817/FT817ND/FT818ND, Icom IC-705, Elecraft KX3 with the optional 2m module or similar, perhaps with a small portable antenna such as a foldable j-pole
We realise that this might be more difficult for the members who are more remote from Bristol, especially those in deepest, darkest Somerset. Nevertheless these people should still consider getting up to a high spot and giving it a whirl.
We will use the "old" SBARC "Foxhunt" frequency of 144.700MHz on FM. This frequency is in an "all modes" section of the band plan with no explicit allocation being 25kHz above the emergency communications and community events allocation and 50kHz below the usual ATV talkback frequency.
Extract from the 2m Band Plan
144MHz (2m)
Frequencies
Necessary Bandwidth
UK Usage
144.500 – 144.794
20 kHz
All Modes (Note-8)
144.500 MHz: Image Modes (SSTV, Fax etc)
144.600 MHz: Data Centre of Activity (MGM, RTTY etc)
144.6125 MHz: UK Digital Voice (DV) calling (Note 9)
144.625-144.675 MHz: See Note 10


144.700 MHz: Usual SBARC "Foxhunt" Frequency (Mode = FM)


144.750 MHz: ATV Talk-back
144.775-144.794 MHz: See Note 10
Note 8: Amplitude Modulation (AM) is acceptable within the All Modes segment. AM usage is typically found on 144.550MHz. Users should consider adjacent channel activity when selecting operating frequencies
Note 9: In other countries IARU Region-1 recommend 145.375 MHz
Note 10: May be used for Emergency Communications and Community Events
LICENCE NOTES:
Amateur Service and Amateur Satellite Service – Primary User.
Beacons may be established for DF competitions except within 50 km of TA 012869 (Scarborough)
This is a good opportunity to safely get out of the house and play radio with like minded individuals from the Club.
We look forward to hearing from as many of you as can get on air on the night.