Henryk, Jiafeng and Paul sat their Advanced Exams at South Bristol on the evening of 16 June 2011. As we reported via our TWITTER feed the post exam debriefing concluded that it was a particularly hard paper.
For this reason we are very proud to be able to report that a 100% success rate was achieved and M0 callsigns have now been awarded.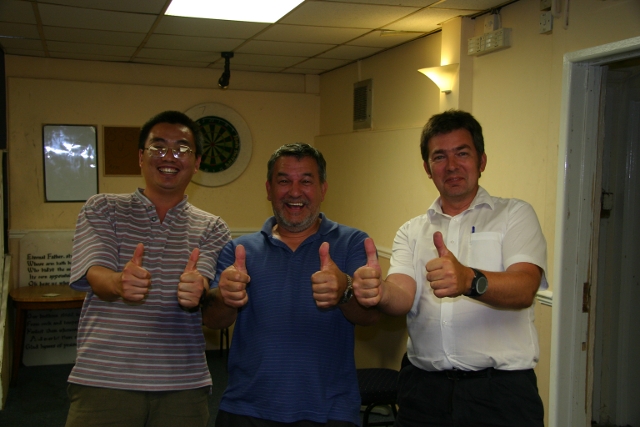 From left to right: Jiafeng (M0JFZ), Paul (M0PRJ) and Henryk (M0HTB) looking suitably pleased.